Camping Corse du Sud : The Guide camping-to-compare
top-camping-du-moment-by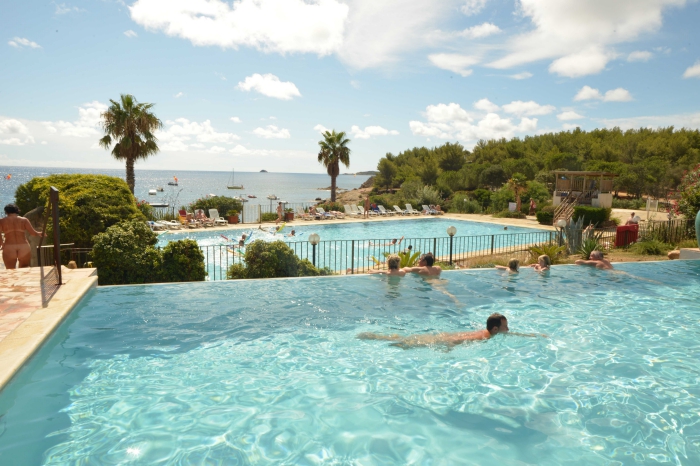 Corsica
Dès 735€ /sem
Porto-Vecchio
Camping La Chiappa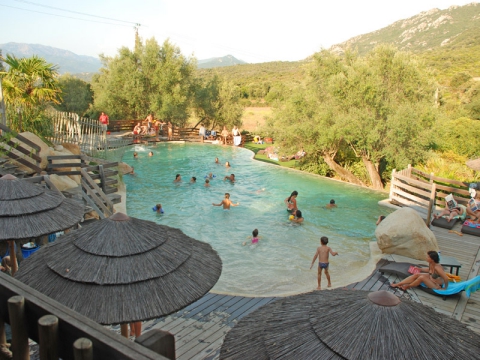 Corsica
Dès 1120€ /sem
Belvédère-Campomoro
Camping Lecci e Murta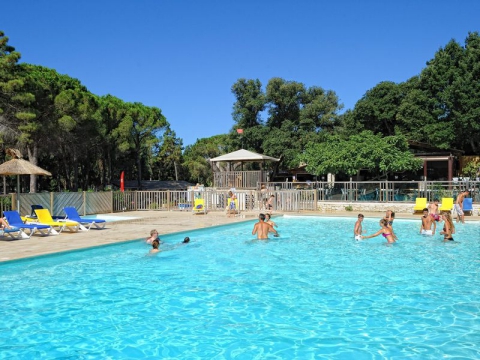 Corsica
Dès 1589€ /sem
Bonifacio
Camping Campo di Liccia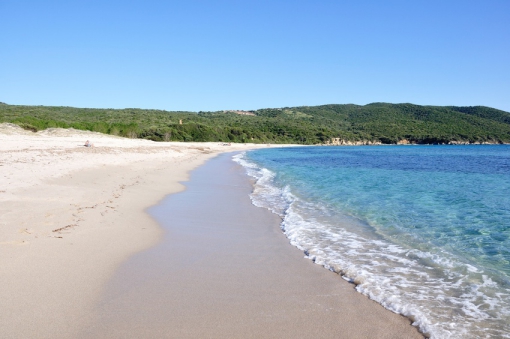 Corsica
Dès 1330€ /sem
Olmeto
Camping Abbartello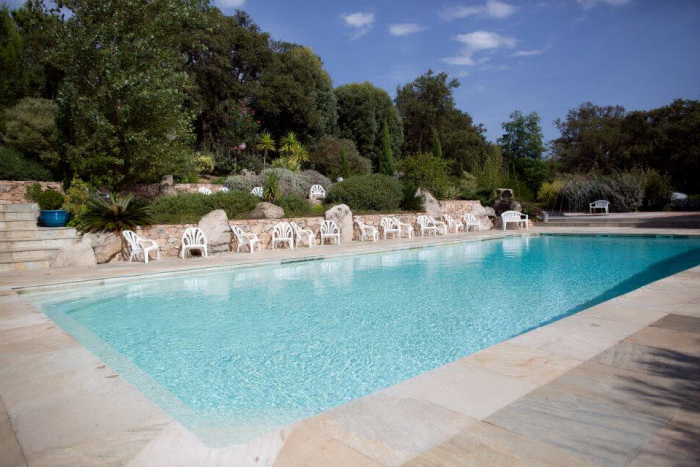 Corsica
Dès 1090€ /sem
Porto-Vecchio
Camping La Vetta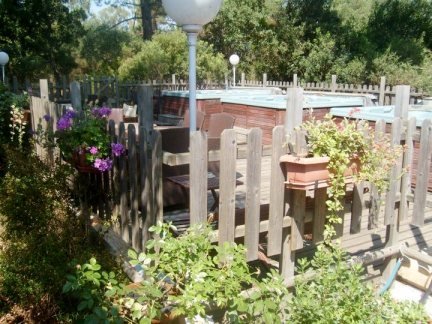 Corsica
Dès 587€ /sem
Porto-Vecchio
Camping U Stabiacciu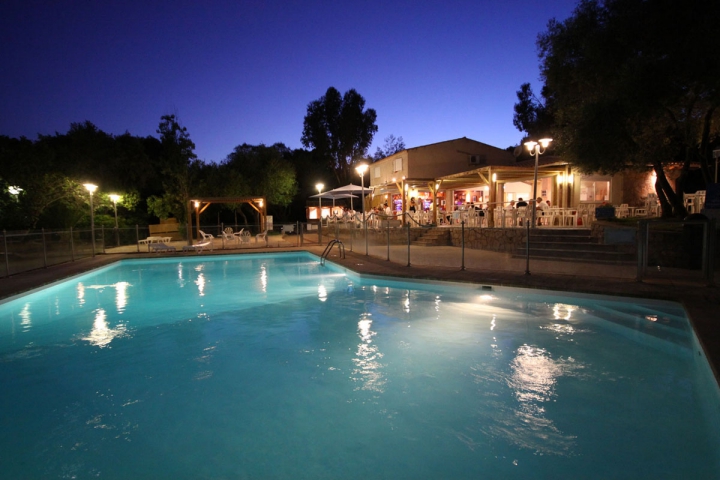 Corsica
Dès 6433€ /sem
Sainte-Lucie-de-Porto-Vecchio
Camping U Pinarellu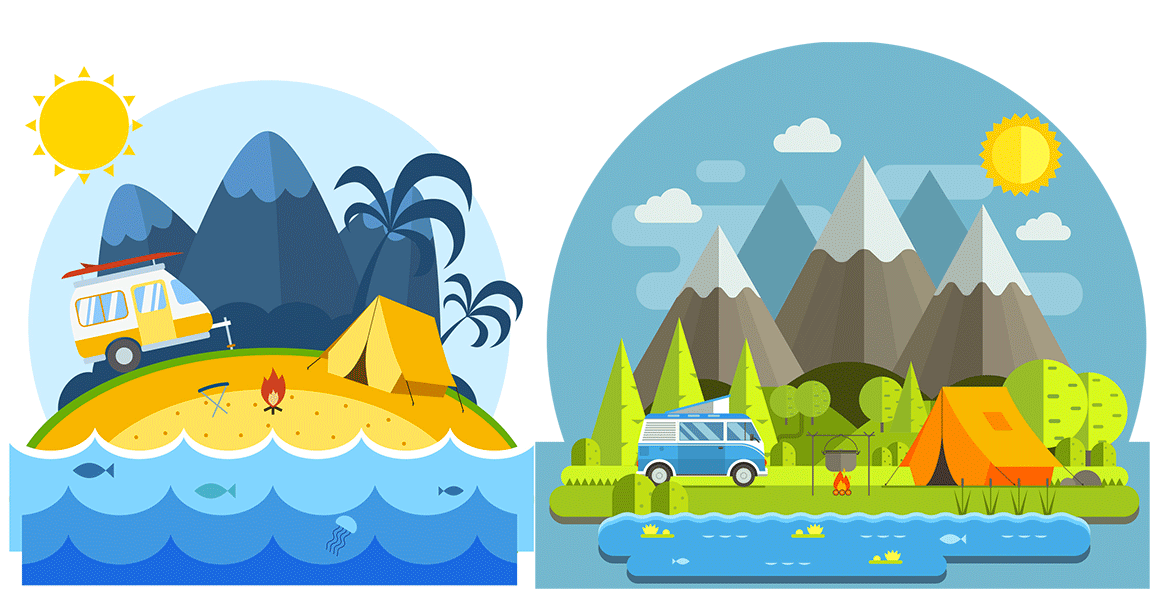 Corsica
Dès 1540€ /sem
Sainte-Lucie-de-Porto-Vecchio
Camping Santa Lucia
Camping Corse du Sud : The Guide - 93 campings à comparer


Located between sea and mountain in southern Corsica, camping Chiappa invites to enjoy a privileged setting while full of activities. In the heart of the campsite Chiappa, holidaymakers can enjoy a superb water park suitable for all the family. Indeed, young and old will be able to spend very good moments thanks to this space dedicated to the pleasures of the water and idleness. On this space is a large pool of 25 m, ideal for swimming lovers and those who want to refresh. For maximum relaxation, it will be possible to enjoy a heated pool with a balneo bench and a sublime panoramic view. Toddlers can have fun safely in the paddling pool that is available to them and will allow them to discover the pleasures of swimming. In the aquatic area, holidaymakers will have the opportunity to enjoy daily water aerobics classes and swimming lessons. The campsite La Chiappa also offers holidaymakers the opportunity to relax through activities related to yoga. It will be possible to enjoy traditional yoga sessions, stand up paddle yoga or even reiki and ayurveda. Nothing better to relax than to participate in the meditation sessions, at dawn or dusk, which are held on the terrace of the lighthouse facing the sea. For a relaxing and well-being break, it will be possible to offer a moment in the beauty area of the campsite that offers facials, hands and feet. It will also be possible to get nail polish, make scrubs or waxing, all using natural products. For those who want to enjoy their holidays to do various activities, it will be possible to practice some water sports, scuba diving or go horseback riding. The campsite La Chiappa offers its holidaymakers to stay in comfortable accommodation type bungalow that will allow a pleasant stay and feel at home....
Bungalow /1 du 06/25 au 07/02
Marchand: Booking
Voir l'offre




















20 km from Porto Vecchio and 4 km from the sea, is the Campo di Liccia. This campsite is therefore an ideal holiday destination for those who wish to spend a holiday near the beaches. What would be a successful holiday without the pleasures of an outdoor pool? At Campo di Liccia, the whole family can enjoy swimming and sunbathing. Parents can let their little ones enjoy the paddling pool that accompanies the pool. Spending holidays at Campo di Liccia means never getting bored as the campsite team offers entertainment and activities of all kinds for holidaymakers to ensure they have an unforgettable stay. There is a volleyball court and a ping-pong area, as well as a fitness room for those who want to keep fit on holiday. A playground with slide and swings is present for the youngest and for a really successful stay, nothing better than to enjoy the restaurant on site to feast without having to think about the preparation of meals. The Campo di Liccia offers accommodation for rent, which are fully equipped and surrounded by greenery that combine perfectly the pleasure of camping and comfort. Bungalows, mobile homes, and fully equipped chalets will allow those who wish to spend a pleasant holiday with family, friends or lovers. The area where the Campo di Liccia with its beaches is located invites guests to practice scuba diving, jet skiing, sea kayaking, windsurfing and windsurfing, but also quad biking, golf, canyoning or horse riding. Many tourist and natural sites will delight those who wish to discover the heritage of the region....
Studio 3 pers. du 06/25 au 07/02
Marchand: Booking
Voir l'offre
























For holidays by the sea, the Torraccia is the ideal campsite. Its family character and its location between 2 sand beaches make it the perfect destination for holidaymakers wishing to spend a pleasant and relaxing stay with their feet in the water, as well as for those who want to discover the wonders of Corsica . The whole family will be happy to enjoy the swimming pool with water slides and those who prefer to relax can bask in the sun by the pool or by the sea to relax with the waves. A ping-pong and a volleyball court are present to have fun while keeping fit and younger will enjoy the playground present in the grounds of the campsite. Do not want to cook during the holidays? No problem since a restaurant located on the spot takes care of it for you. Bungalows and pods fully equipped are available for rent and allow holidaymakers who want to enjoy the joys of camping comfort. The bungalows can be for 4, 5 or 6 people and offer panoramic views of the valley or the beach of chiuni. Thanks to its exceptional location by the sea, the campsite Torracia is perfect for lovers of water activities. It is also the ideal starting point to discover the many tourist, cultural and natural sites nearby, thanks to numerous hiking trails that invite holidaymakers to soak up the Corsican nature and thus spend an unforgettable stay. Many key places that make up the Corsican heritage are accessible, to the delight of tourism enthusiasts. Sea trips are possible to discover the Calanques of Piana, the Gulf of Porto, and Girolata in the Scandolla Nature Reserve....
Chalet 5 pers. du 06/29 au 07/06
Marchand: Booking
Voir l'offre
ville-les-plus-rechercher




















For a dream vacation in Southern Corsica in an exceptional setting, go to the 4-star campsite La Vetta which ensures an upscale stay by the sea. The holidaymakers will be able, within the campsite, to benefit from several basins adapted to all the family. The adults will have at their disposal a large swimming pool with balneo benches that will allow you to relax. The children will have at their disposal a smaller pool with jets of water that invites them to have fun. Many chairs are arranged all around the pools and will take advantage of the large spaces surrounding the pool. The beaches present near the campsite Vetta will allow you to enjoy activities offered by nautical clubs. It will be possible to windsurf, water ski or sail. Rentals are offered as well as private lessons and internships. Beginners will enjoy these services. On many beaches it will also be possible to canoe, pirogue, kayak or pedal boat. An excellent way to take full advantage of the marine world is of course diving. The sessions are supervised by a monitor who will accompany budding divers for 20 to 30 minutes. Many of the beautiful beaches in the south are difficult to access unless you are on a boat. This is why it will be very nice to rent a boat that will reach these heavenly places. On the mainland, sports activities are also at the rendezvous. Canyoning invites down mountain streams and rivers to combine physical effort and refreshment. Accessory trails are accessible and will surpass through obstacles hanging at the top of the trees. The campsite Vetta offers its holidaymakers to stay on sites located in the countryside with rocks, cork oaks, strawberry trees and laurels. They are well shaded and are equipped with electricity. Fully equipped accommodation is available for rent. Holidaymakers can choose from mobile homes, chalets and villas....
Mobile home 3 pers. du 06/25 au 07/02
Marchand: Booking
Voir l'offre














Located in the scrubland, in the beauty of the Corsican nature lies the tourist residence Lecci e Murta, high-end family-run hotel near the sea. A beautiful aquatic area is available to holidaymakers by camping Lecci e Murta. This superb space offers a dream setting with palm trees, olive trees and breathtaking views of the surrounding hills. Beautiful and beautifully decorated pools are present for the pleasure of holidaymakers. An infinity pool is located in the aquatic area and a pool reserved for children. To relax, holidaymakers can relax on one of the deckchairs and sofas that are available. A nice playground is at the disposal of the children who will be able to have fun with a toboggan and games with spring. A ping-pong area is also available. There are many activities around the campsite Lecci e Murta. It will be possible to reach the water sports center on the beach or to go scuba diving. There are many walks, whether on foot, at sea or on horseback. For those who are not cold-eyed it will be possible to do tree climbing, canyoning, microlight or parachute. Several ranges of accommodation are offered for holidaymakers. The Dream Chalet has modern comfort for 4 to 5 people. This chalet has two bedrooms, a kitchen, a toilet, a bathroom, a television and a covered terrace, ideal to take good meals in the open air. The Dream Comfort range is as equipped as the comfort range but has a very spacious lounge. The Valinco chalets can accommodate 2 adults and 2 children with equipped kitchen, bathroom, separate WC, television and covered terrace. The chalets Duo are, as their name suggests, reserved for couples who want to spend a pleasant stay. Only 1 hour from the campsite, holidaymakers can reach the imperial city of Ajaccio. It will also be possible to discover the Filitosa site where there are menhirs....
Chalet /1 du 06/25 au 07/02
Marchand: Booking
Voir l'offre


The campsite U Stabiacciu is located at the exit of Porto-Vecchio on the South side. Vacationers can enjoy a very relaxing atmosphere near the sea. Holidaymakers will have the opportunity to spend moments of pure relaxation in the campsite U Stabiacciu thanks to a space dedicated to relaxation. This outdoor space has three Jacuzzis arranged on a wooden terrace in a very wooded setting. Tables and chairs accompany the Jacuzzis. This space is absolutely ideal to enjoy your holidays and to get rid of all the accumulated tensions. A playground is available for children with swings, climbing wall and slide, all on a grassy floor. A ping-pong table and a foosball are also present and children can have fun like crazy on the trampoline reserved for them. A wooden bowling alley is present in the open air, in a very wooded setting. Kids and adults alike will be happy to play mini golf and the games room offers a pinball machine and a game of cars. Animated evenings with Corsican songs and guitars are organized weekly by the campsite U Stabiacciu. The location of the campsite near the beaches will allow you to practice various water activities such as jet-skiing, windsurfing, water skiing or diving. It will be possible to make beautiful walks at sea or to go horse riding. The campsite proposes to stay on green sites whose vegetation is natural with myrtle, arbutus, eucalyptus, pines and cork oaks. For ultimate comfort, holidaymakers will be able to rent a solid wood chalet with tiled roof. These accommodations are suitable for a family of 2 to 6 people. They are fully equipped. The campsite also offers rooms for rent with bathroom....
Chalet 4 pers. du 06/25 au 07/02
Marchand: Booking
Voir l'offre
















The campsite Paèsu di Casa welcomes you in Corse-du-Sud, in Porto-Vecchio, on its ground sporting pines stretching on about 10 hectares, located ideally just a step away from the heart of the city and its animated port, only 5 km from the first golden beaches. In this relaxing camping-village by the sea, you can comfortably sleep in chalets equipped for 5 people - some of which are adapted for people with reduced mobility - including 2 bedrooms, a TV and a covered terrace with garden furniture. Please note that the campsite does not have spaces for campers, tents and caravans, however a traditional campground is adjacent to the cottage village. For sports and leisure, you will find on site an outdoor pool lined with sun loungers, a playground that will delight your toddlers as well as a multisports ground, a ping-pong table and a petanque field that will gather without any doubt all generations. Regarding your meals, you will have on the campsite itself a bar-restaurant also serving as a pizzeria and, in the immediate vicinity, many shops, restaurants and other services of the seaside resort. From this campsite with a pleasant welcome, practice water sports and hiking of all kinds via the appropriate sites around, visit the old town and admire the walls of its Genoese citadel dating from the sixteenth century and do not miss to discover the famous white sand beaches with crystal clear waters of Palombaggia or Santa Giulia!...
Studio 3 pers. du 07/03 au 07/10
Marchand: Booking
Voir l'offre








The campsite Jardins du Golfe is located in Corsica, near the beaches in a very wooded setting. Vacationers wishing to swim, sunbathe and rest will have the opportunity to do it within the same campsite Jardins du Golfe since it has an outdoor swimming pool which is very pleasant. Sunbeds are also present in order to relax and enjoy great moments of idleness. Collective barbecues are available and will make good grills in a friendly atmosphere. Toddlers will have the pleasure of enjoying a wooden park on which they can have fun while testing their balance. For other guests, a ping-pong area is available as well as a table football and billiards. Grill lovers will enjoy moments of conviviality thanks to the collective barbecues that are present in the campsite. The proximity to the beach will provide access to activities such as jet-skiing, scuba diving or simply rest on the fine sand. Boat trips are also offered and will allow you to admire beautiful landscapes. The Jardins du Golfe campsite also offers a proximity to the mountains. Vacationers will have the opportunity to do many hikes, quad rides or canyoning. Many typical villages are to visit around. The campsite offers holidaymakers to rent chalets for 4 to 6 people and are designed to provide maximum comfort. They are air-conditioned and have an equipped kitchen as well as a shower room. Campsites host tents, caravans and motorhomes in the shade of tall trees. The heritage of the region is accessible to holidaymakers of the Jardins du Golfe campsite, which will have the chance to discover archaeological sites, a natural source of sulphurous water, many museums and the cities of Porto Vecchio, Sarena and Bonifacio....
Voir le camping














The campsite Pezza Cardo is located north of Porto Vecchio and enjoys a wooded and very relaxing setting in a cork oak forest. To the delight of holidaymakers, the campsite Pezza Cardo has an outdoor swimming pool that will allow you to spend great moments with family in a wooded setting. The deckchairs that are arranged around the pool are absolutely perfect for relaxing between baths basking in the sun. The proximity of the campsite with the beaches of Porto Vecchio will allow lovers of water sports and swimming to enjoy an exceptional setting. Indeed, these beaches are reputed to be the most beautiful in Corsica. It will be possible to go to the beach of Palombaggia, Cala Rossa or Santa Giulia and enjoy fine white sand and turquoise water. Boat and jet ski rentals are available and it will be possible to admire the funds while trying scuba diving. The mountains that surround the area offer superb reliefs that allow activities such as canyoning or rafting. The hikes are numerous and it will also be possible to explore the surroundings on quad or horseback. The campsite is just 15 km from the GR 20. In the evening, holidaymakers will have the chance to enjoy traditional Corsican cuisine of quality. The evenings will also be high in color thanks to the disco evenings with DJ'S. Campers will stay on spacious sites where it will be possible to park their car. The campsite also offers chalets with living room, equipped kitchen, bedrooms, bathroom and WC. The tenants will be comfortably installed thanks to two bedrooms with beds and a refrigerator provided in the kitchen with microwave, coffee maker and hob....
Voir le camping
























Between sea and mountain, a few minutes from the beach, in a family atmosphere, Ingrid and Gerald welcome you to their campsite where you will find peace and relaxation in the shelter of cork oaks, eucalyptus and other varieties where you will be lulled by the scents of the maquis.Vous access the village and the mountain by a direct path of the camp-site. Nearby discover the charms of the river, the pleasure of walks on foot or horseback, the joys of the sea: swimming, sailing, diving ... On the campsite we offer many activities: swimming pool with paddling pool babies and children with mushroom shower, ping pong, children's games, petanque, billiards, babyfoot, coin TV ... as well as groceries and...
Voir le camping


Located near the beach of Saint Cyprien in the gulf of Porto-Vecchio, camping les Îlots d'Or promises a dream holiday for holidaymakers wishing to spend their holidays enjoying the sea. During their stay at the campsite Les Îlots d'Or, holidaymakers will enjoy the proximity to a beautiful sandy beach. A playground for children is available at the campsite, as well as a ping-pong and table football. A bread and pastries service is available to enjoy a delicious breakfast. The campsite's bar-restaurant offers holidaymakers the chance to enjoy a varied menu with salads, meats, pastas and pizzas. Karaoke nights are organized for adults and children. Vacationers can also meet and have fun at Corsican nights, 80s special evenings or country evenings. Children will have the opportunity to participate in drawing competitions. The camping pitches are well shaded since they are located in a wooded area. They have electrical connections. Two toilet blocks are present, including one with access for people with reduced mobility. Pets are allowed on the pitches and it will be possible to rent a refrigerator. A launderette is available as well as a space to empty campers and caravans. The campsite offers mobile homes and chalets to rent which offer an area ranging from 100 to 150 m2. May, depending on the model chosen, accommodate between 1 and 6 people. The rooms have beds and the chalets stay a sofa bed that will accommodate one more person. The kitchen is fully equipped and residents will have at their disposal a bathroom with toilet. A dining area is present and a terrace that will allow you to spend pleasant moments of tranquility in a friendly atmosphere around a meal or a cold drink. The campsite's location invites to visit beautiful places that make the beauty of the Stagnolu Bay area....
Voir le camping






















Camping Campo di Mare is a beautiful family campsite in the middle of nature, located in Porto-Vecchio, on our island of beauty. It nestles halfway between the majestic Corsican mountains, the large and beautiful sandy beaches and the sumptuous forests. It is in this green setting that the campsite is placed, which will delight lovers of nature, stretches of beaches and clean air. For lovers of the mountains, you will discover an exceptional natural heritage in a preserved nature, where it is possible to fully enjoy this setting through beautiful hiking, climbing, canyoning and also for the more reckless , an adventure parks. From the sea side, the beautiful beach of Pezza Cardo is only 150m away and is totally accessible by foot from the campsite, which ensures you a holiday in the water. Other nearby beaches are also accessible, such as Palombaggia Beach, Rondinara Beach and Santa Guilia Beach. There is also a marina. In the surrounding area there is no room for boredom as there are many activities and entertainment venues: you can spend unforgettable nights at the discotheque, and practice sports that you do not have. no opportunity to practice every day. Thus, beautiful horseback rides are at the rendezvous as well as jet-ski, boats (for rent) and scuba diving for water sports enthusiasts. For the bravest, it is also possible to go for helicopter rides and even parachute jumping. In the campsite itself, an equipped aquatic area is available with swimming pool and solarium to enjoy the sun of Corsica and a playground for children to have fun in complete...
Voir le camping








The campsite Golfo di Sogno 4 * in Porto-Vecchio, in Southern Corsica is a high-end campsite located on the beach, just 7 km from the city center. Between the sandy beach and the mountains of Alta Rocca, this 4-star campsite offers you a most invigorating holiday in the middle of a paradise of natural beauty. Choose your accommodation overlooking the Gulf of Port-Vecchio: wooden bungalows for 4 people installed under the pines, by the river or in direct access to the beach, duplex bungalows for 4/6 or 6/8 people with bathroom and covered terrace or chalets from 2 up to 5 places with air conditioning and covered integrated terrace. You can also rent villas, 4/6 or 6/8 people with direct access to the beach. The campsite also hosts caravans and tents on its wooded 28 ha and has a terminal for motorhomes. A luxury campsite on the beach in South Corsica On site you will enjoy the services of a luxury campsite: bar, restaurant, sandwich shop, ice cream parlor, creperie, self-service store and souvenir shop ... And to entertain you with your family: playground, multisport field, 2 courses of tennis... From your campsite you will be ideally placed to take advantage of the nautical offerings of the Corsican beaches of the South, reputed among the most beautiful of the island: diving, jet ski, water skiing, boat rental ......
Voir le camping












Camping Arutoli 4 * is located 1.5 km from the city center and port Porto-Vecchio, in southern Corsica and just 2 km from the beach of Marina di Fiori and 6 km from the beautiful Santa Giulia beach. Camping standing, Arutoli has a large outdoor pool of 200 m² with paddling pool and solarium under the palm trees furnished with sunbeds for sunbathing. The shaded park of pines and palms of this high-end campsite will charm campers: install your tent, caravan or camper on its large and delimited sites. If you prefer rentals: see the chalets or bungalows of the campsite, all tastefully and fully equipped. The chalets accommodate from 2 to 5 people, the classic bungalows, comfort or comfort Plus accommodate up to 5 people in a modern interior with integrated terrace and covered with garden furniture. For family fun at the 4 * Arutoli campsite, you can access the volleyball court, the football cages, the bowling alley, and can register for the tennis course just 800 meters from the campsite. You will enjoy every day a shuttle service that will take you from camping to the beaches of Santa Giulia and Palombaggia. The traditional restaurant and the bar welcome you indoors or on the terrace by the pool. The leisure and sports offers are not lacking in South Corsica: from the Arutoli campsite, practice scuba diving, jet skis, pedal boats, horse riding or parasailing on the beach ......
Voir le camping








The whole family will be able to spend an exceptional stay in the middle of Corsican nature by staying at the campsite Oso which is located in Porto-Vecchio. Located not far from the sea and by the river, it will be the ideal vacation spot for those who appreciate the peace and nature. For maximum comfort of holidaymakers, camping Oso offers many services and benefits that will ensure a quality stay for all the family. For a total pleasure, nothing like enjoying the pleasures of swimming in a relaxing environment. The whole family will be able to enjoy such moments thanks to the large outdoor swimming pool which is available. To fully enjoy the holidays, young and old can dive, swim and have fun while cooling off. All around, deckchairs are available and will allow you to rest and polish your tan under the soft sun of Corsica. The children will be conquered by the playground reserved for them. There will be no problem to eat at the campsite as a restaurant and present and invites to settle comfortably and feast with local specialties. In the campsite, holidaymakers can wash their clothes with the washing machine and also enjoy an ironing room. Around the campsite, the whole family can enjoy the natural surroundings to practice nautical activities such as sailing, boating, yachting, fishing or just swimming. The establishment offers campers to spend their holidays in a pleasant location and thus enjoy the pleasures that nature offers Corsica. Rental accommodations are also available and will allow you to enjoy maximum comfort, both as a couple and as a family. For lovers of sightseeing, it will be possible to visit Porto-Vecchio and the various archaeological sites that are around. The site of Tappa is 10 minutes from Porto-Vecchio and dates from the 4th century BC. Other sites to discover are the site of Ceccia dating from 1350 BC and the sites of Cucuruzzu and Capula....
Voir le camping
There are 93 campsites in Corse du Sud. The average price of a mobile home rental in Corse du Sud is 2026 euros in low season. In high season, count 385€ for a one-week stay in Corse du Sud.
In terms of the type of campsites you will find in Corse du Sud, there are 12 4-star campsites, 47 4-star campsites. Among the most popular, the 1 campsites that are equipped with an aquatic area are the establishments in Corse du Sud that will fill up the fastest.
Here are also the average prices of campsite stays in Corse du Sud by category of campsite (for a mobile home or bungalow rental):
- 2026€ is the average price for all campsites combined

For those looking for a camping rental in Corse du Sud by the sea, 45 campsites can welcome you. It will be necessary to count 2159€ during the summer to enjoy a mobile home near the beach.
Compare the prices of campsites in Corse du Sud to find the cheapest mobile home rental with the Toocamp comparator. Take advantage of all the camping videos our teams have shot in Corse du Sud and in Corsica for a taste of the holidays.
To search efficiently for your next campsite in Corse du Sud, compare mobile home rentals and establishments thanks to filters (swimming pool, water park, lake or riverside...).
Camping promotions Corse du Sud and last-minute offers in Corse du Sud
All the good camping tips in Corse du Sud are on Toocamp which scans the Web and allows you to find discounts and a good camping promotion all year round.
To be notified of the first good deals, campsite promotions in Corse du Sud and last-minute offers, set up your customised holiday alert. The best way to save for a mobile home holiday in Corse du Sud is to compare the price of your campsite!
destination-tres-populaire
destination-tres-populaire