Camping L'oso
Porto-Vecchio
|
Corse du Sud
|
Corsica




---
---
Toeristische activiteiten Camping L'oso
The closest activities
 Plage de Tamaricciu
Corsica
|
Porto-Vecchio
|
Distance to campsite: 4.4 Km
Category: Plage Public: Tout public
 Plage de la Palombaggia
Corsica
|
Porto-Vecchio
|
Distance to campsite: 4.5 Km
Category: Plage Public: Tout public
 Plage du Golfe de Stagnolu
Corsica
|
Porto-Vecchio
|
Distance to campsite: 4.5 Km
Category: Plage Public: Tout public
 Plage d'Acciaghju
Corsica
|
Porto-Vecchio
|
Distance to campsite: 4.6 Km
Category: Plage Public: Tout public
 Plage de Benedettu
Corsica
|
Porto-Vecchio
|
Distance to campsite: 4.7 Km
Category: Plage Public: Tout public
 Plage Golfo di Sogno
Corsica
|
Porto-Vecchio
|
Distance to campsite: 5.3 Km
Category: Plage Public: Tout public
 Plage Cala Rossa
Corsica
|
Porto-Vecchio
|
Distance to campsite: 5.9 Km
Category: Plage Public: Tout public
 Plage Santa-Giulia
Corsica
|
Porto-Vecchio
|
Distance to campsite: 6.8 Km
Category: Plage Public: Tout public
 Plage de la pointe de la Chiappa
Corsica
|
Porto-Vecchio
|
Distance to campsite: 7.2 Km
Category: Plage Public: Tout public
 Plage de Saint-Cyprien
---
Description
Camping L'oso
Porto-Vecchio
|
Corse du Sud
Address of the campsite:
Route Cala Ross Piobba
---
The whole family will be able to spend an exceptional stay in the middle of Corsican nature by staying at the campsite Oso which is located in Porto-Vecchio. Located not far from the sea and by the river, it will be the ideal vacation spot for those who appreciate the peace and nature.
For maximum comfort of holidaymakers, camping Oso offers many services and benefits that will ensure a quality stay for all the family. For a total pleasure, nothing like enjoying the pleasures of swimming in a relaxing environment. The whole family will be able to enjoy such moments thanks to the large outdoor swimming pool which is available. To fully enjoy the holidays, young and old can dive, swim and have fun while cooling off. All around, deckchairs are available and will allow you to rest and polish your tan under the soft sun of Corsica. The children will be conquered by the playground reserved for them. There will be no problem to eat at the campsite as a restaurant and present and invites to settle comfortably and feast with local specialties. In the campsite, holidaymakers can wash their clothes with the washing machine and also enjoy an ironing room. Around the campsite, the whole family can enjoy the natural surroundings to practice nautical activities such as sailing, boating, yachting, fishing or just swimming.
The establishment offers campers to spend their holidays in a pleasant location and thus enjoy the pleasures that nature offers Corsica. Rental accommodations are also available and will allow you to enjoy maximum comfort, both as a couple and as a family.
For lovers of sightseeing, it will be possible to visit Porto-Vecchio and the various archaeological sites that are around. The site of Tappa is 10 minutes from Porto-Vecchio and dates from the 4th century BC. Other sites to discover are the site of Ceccia dating from 1350 BC and the sites of Cucuruzzu and Capula.
Opening date : 10/06
Closing date : 30/09
Number of pitches: 92
---
campsites nearest to Camping L'oso

Camping Golfo Di Sogno
Porto-Vecchio
- Corsica

Camping Les Ilots d'Or
Porto-Vecchio
- Corsica

Camping Pitrera Village
Porto-Vecchio
- Corsica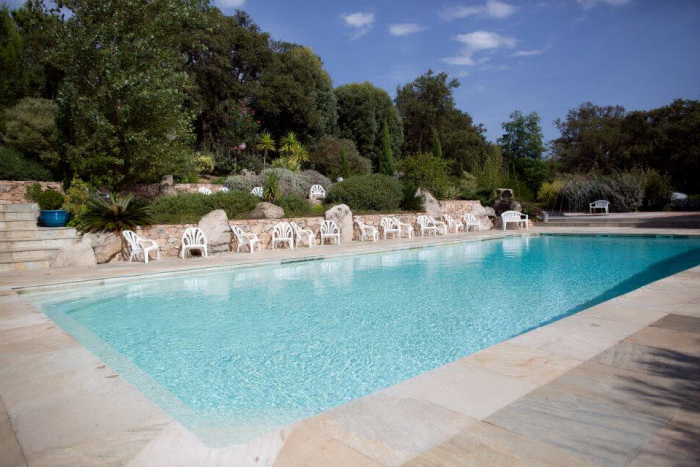 Camping La Vetta
Porto-Vecchio
- Corsica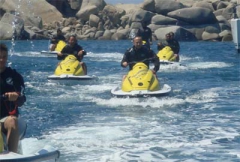 Camping Pezza Cardo
Porto-Vecchio
- Corsica