Camping France : The Guide camping-to-compare
top-camping-du-moment-by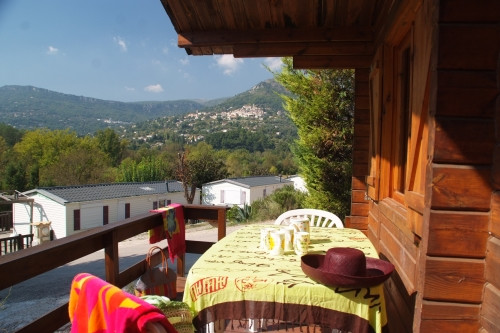 PACA
Dès 714€ /sem
Tourrettes sur Loup
Camping Les Rives du Loup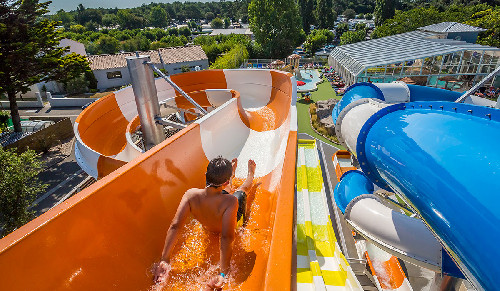 Pays de Loire
Dès 560€ /sem
Les Sables-d'Olonne
Camping Les Pirons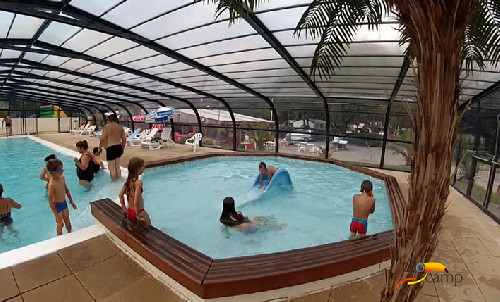 Pays de Loire
Dès 196€ /sem
Guérande
Camping L'Etang du Pays Blanc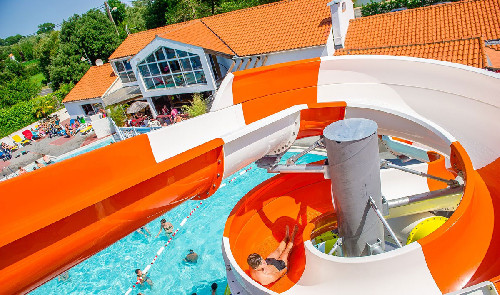 Pays de Loire
Dès 1120€ /sem
Saint-Hilaire-de-Riez
Camping Riez à la Vie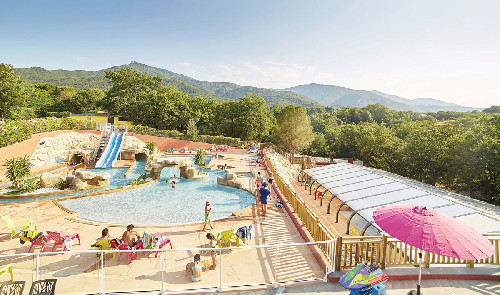 Languedoc-Roussillon
Dès 287€ /sem
Laroque-des-Albères
Camping Les Albères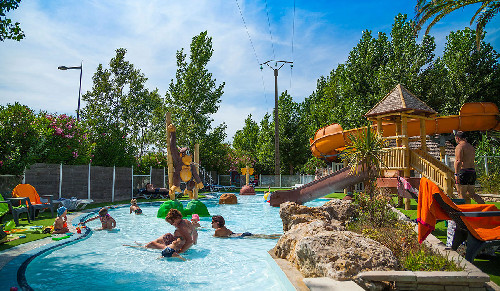 Languedoc-Roussillon
Dès 1295€ /sem
Sérignan
Camping Le Clos Virgile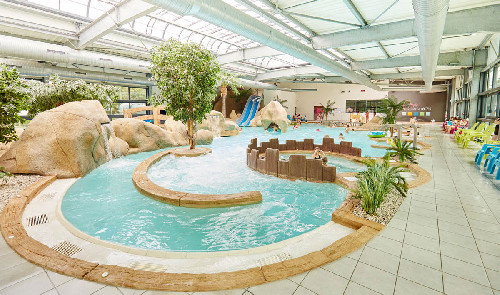 Pays de Loire
Dès 371€ /sem
Brem sur Mer
Camping L'Océan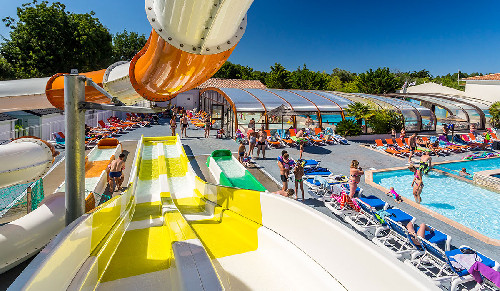 Poitou-Charentes
Dès 966€ /sem
Saint-Georges-d'Oléron
Camping Oléron Loisirs
Camping France : The Guide - 6492 campings à comparer


Located between sea and mountain in southern Corsica, camping Chiappa invites to enjoy a privileged setting while full of activities. In the heart of the campsite Chiappa, holidaymakers can enjoy a superb water park suitable for all the family. Indeed, young and old will be able to spend very good moments thanks to this space dedicated to the pleasures of the water and idleness. On this space is a large pool of 25 m, ideal for swimming lovers and those who want to refresh. For maximum relaxation, it will be possible to enjoy a heated pool with a balneo bench and a sublime panoramic view. Toddlers can have fun safely in the paddling pool that is available to them and will allow them to discover the pleasures of swimming. In the aquatic area, holidaymakers will have the opportunity to enjoy daily water aerobics classes and swimming lessons. The campsite La Chiappa also offers holidaymakers the opportunity to relax through activities related to yoga. It will be possible to enjoy traditional yoga sessions, stand up paddle yoga or even reiki and ayurveda. Nothing better to relax than to participate in the meditation sessions, at dawn or dusk, which are held on the terrace of the lighthouse facing the sea. For a relaxing and well-being break, it will be possible to offer a moment in the beauty area of the campsite that offers facials, hands and feet. It will also be possible to get nail polish, make scrubs or waxing, all using natural products. For those who want to enjoy their holidays to do various activities, it will be possible to practice some water sports, scuba diving or go horseback riding. The campsite La Chiappa offers its holidaymakers to stay in comfortable accommodation type bungalow that will allow a pleasant stay and feel at home....
Bungalow /1 du 25/06 au 02/07
Marchand: Booking
Voir l'offre






































































































The campsite Les Pirons is an upscale 5-star establishment in Vendée in Les Sables d'Olonne. One of the major assets of the campsite Les Pirons is of course its water park of 1300m2. This large area dedicated to swimming and games consists of an outdoor swimming pool accompanied by two aquatic paddling pools that will delight the youngest children. 4 outdoor slides are also present and throw themselves into their own pool. Two swimming pools are inside and are accompanied by two Jacuzzi and anatomical benches that allow bathers to spend real moments of relaxation. Two paddling pools are also present, one with water games. 4 toboggans are present in the interior space as well as a walking river. These aquatic spaces that make up the large water park of the campsite Les Pirons will delight young and old. A spa area is present in the campsite and offers those who want to relax to enjoy a sauna, a steam room, a hot tub and massage jets and anatomical benches. To relax, holidaymakers can also relax on the deckchairs available on the solarium of the campsite. In terms of activities, sports enthusiasts will find their happiness as well as children who can play on the large playground at their disposal. Throughout the summer, the campsite's entertainment team offers musical performances, café-theaters, theme parties, lotto parties, cabarets and even karaoke sessions. The campsite Les Pirons offers not only to stay in one of its many locations, but also in one of the mobile homes, bungalows or chalets available for rent, which can accommodate from 2 to 8 people depending on the model and equipped with 'a bathroom, a kitchen and separate toilet. The location of Les Pirons campsite in Vendée will allow those who wish to go to Puy du Fou, Futuroscope or on historical sites such as the Abbey of St Jean d'Orbestier or the Castle of Talmont....
Bungalow 1/4 pers. du 09/07 au 16/07
Marchand: Les Pirons
Voir l'offre








Located in the heart of Provence, Camping de la Chapelette welcomes you in a typical Bouches du Rhône. At 10 km from Arles, 6 km from St-Martin-de-Crau and not far from the Saintes-Maries-de-la-Mer, the salt flats of Giraud and Alpilles, the campsite offers a country...
Mobile home 3 pers. du 25/06 au 02/07
Marchand: Booking
Voir l'offre
region-les-plus-rechercher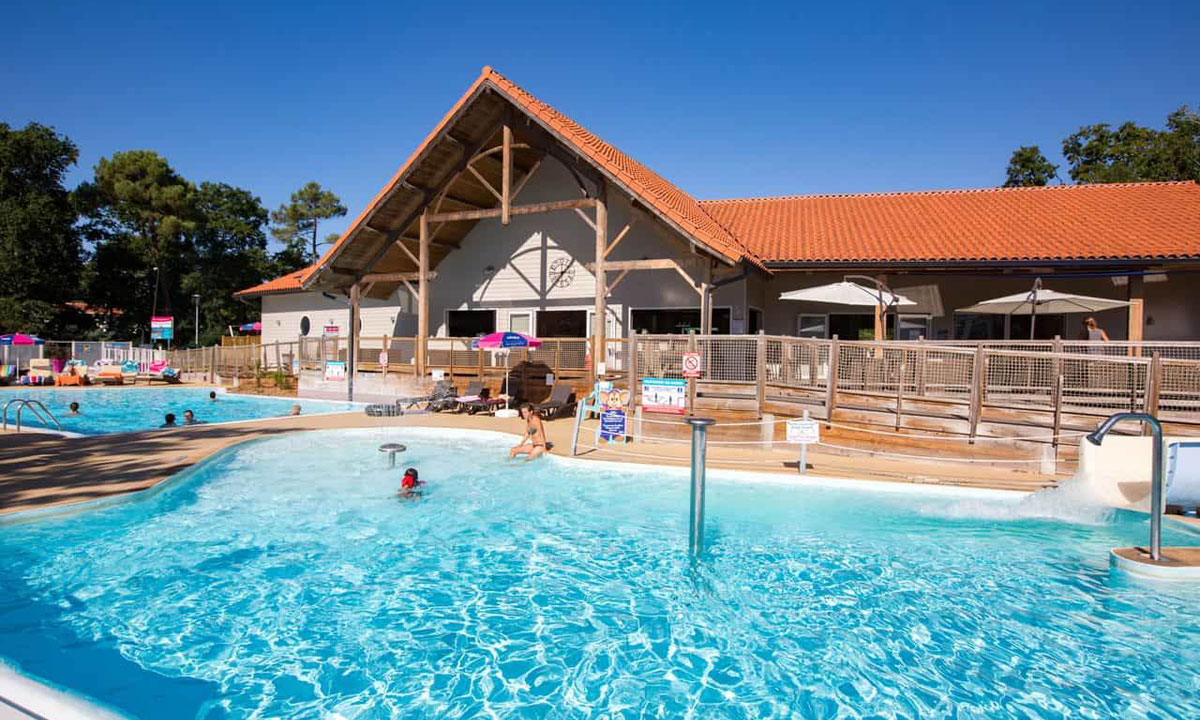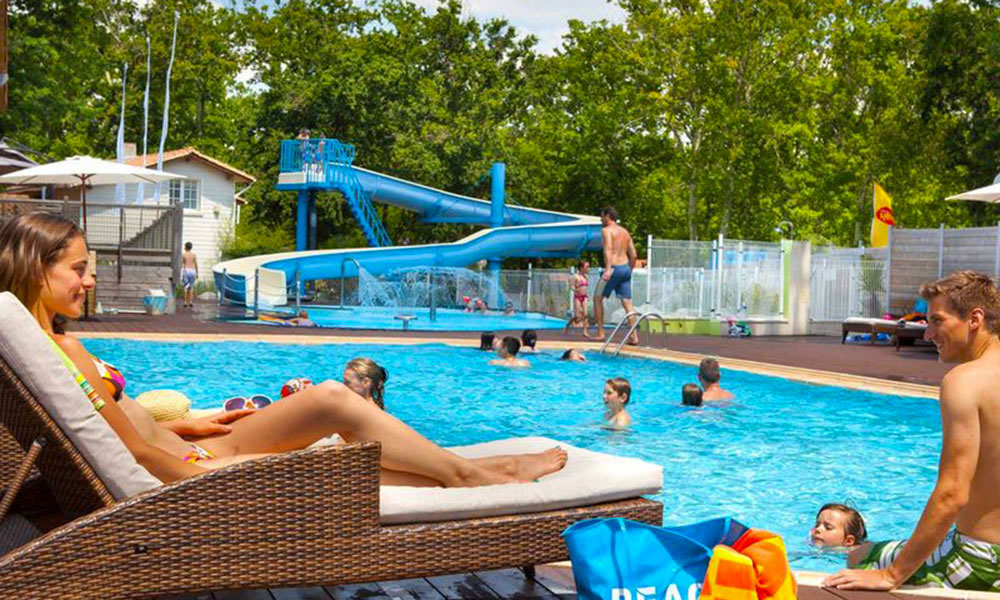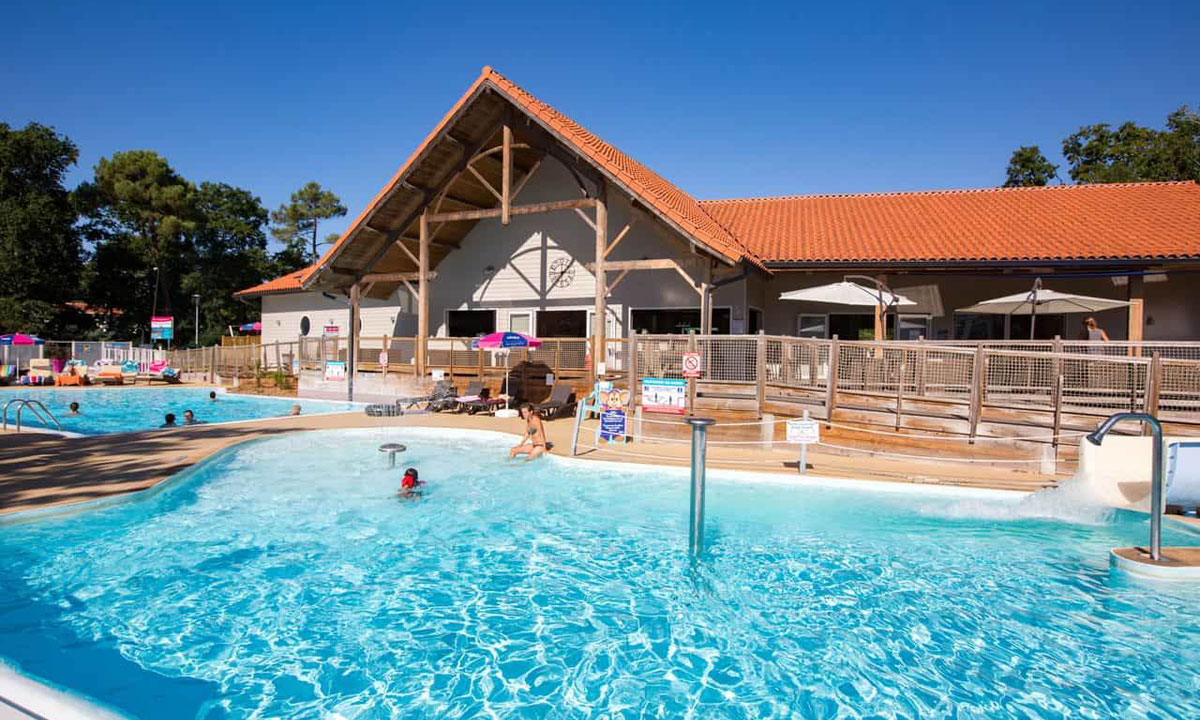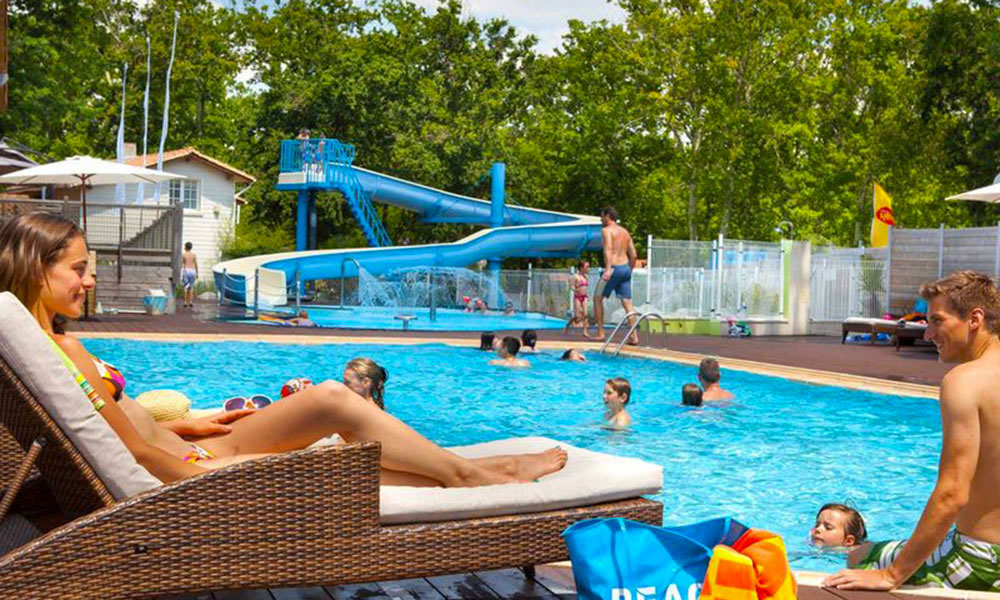 Located in Soulac sur mer in Aquitaine, the 4-star campsite Domaine de Soulac guarantees an upscale stay and very family. In the 4-star campsite Domaine de Soulac, the whole family will have great pleasure to enjoy a beautiful water space suitable for everyone. The holidays can be well filled at the Domaine de Soulac thanks to this space composed of two heated pools that invite you to have fun and relax. With these pools is a paddling pool for toddlers, equipped with water jets and a water slide. This small fun area will allow children to have fun with maximum security. The whole aquatic complex is supervised by certified lifeguards who will guarantee absolute tranquility during swimming. Vacationers will also enjoy a balneo area in one of the heated pools to relax in depth. Those who want it will have the opportunity to take aqua or swimming lessons. In the campsite, activities abound. Holidaymakers can play pétanque parties, play ping-pong or relax in the campsite's wellness area. The most athletic can be found on the multi-sports field. Children are not forgotten as they will have playgrounds and a trampoline. As for entertainment, holidaymakers will be delighted. Children especially who will have the opportunity to join two clubs according to their age. Children aged 5-9 will be able to participate in activities that are adapted to their young age while 10-14 year olds will meet to practice sporting activities, make art, battle games, various tournaments or even theater. The organizers of the campsite take care of pleasantly filling the days and evenings of holidaymakers by offering them sports activities, group games or even dance evenings and cabarets. The Domaine de Soulac offers pleasant pitches as well as comfortable mobile home rentals....
Mobile home /8 du 25/06 au 02/07
Marchand: Booking
Voir l'offre






















































































For holidaymakers wishing to spend a very upscale stay in Charente-Maritime, the 4-star Oléron Loisirs campsite opens its doors and promises an unforgettable stay in a natural setting between coasts and marshes. The campsite Oléron Loisirs is the ideal holiday spot for those who want to spend an upscale stay during which the water activities are numerous. Indeed, in the campsite, everyone can enjoy a huge water park of 1200m2 with outdoor pool accompanied by a 40cm deep paddling pool, ensuring total safety for toddlers who can not swim and who need a pond adapted to their size. The water park also has an indoor heated swimming pool, accessible in all weather conditions and offering a relaxing environment. In the covered area is a water playground with play equipment for children who can enjoy the various games and water jets without moderation. The outdoor area will also allow toboggan lovers to have fun with 4 water slides bringing their share of thrills. The many loungers lining the pool invites you to relax and relaxation lovers will not fail to enjoy the sauna and steam room at their disposal. Activities are numerous within the campsite Oléron Loisirs. Athletes will have the opportunity to play volleyball, basketball and handball on the multi-sports field of the campsite. For children, there is a playground with a hut, rocking toys and slides. Children aged 4 to 12 will have the opportunity to enjoy organized activities for them, whether sports, manual or creative, they will pass through these fun activities an unforgettable stay. For adults, the animators will organize well-being sessions with muscular awakening and water aerobics. Many sports tournaments are also organized daily. At the end of the day, various games are organized with batch discounts and then give way to dances and various shows, cabaret or café-theater. The camping pitches are spacious and delimited, all in a wooded setting. As for rentals, holidaymakers will have the choice of several models of mobile homes, chalets and bungalows, functional and comfortable....
Bungalow 1/4 pers. du 23/07 au 30/07
Marchand: Oléron Loisir
Voir l'offre


Bungalow /1 du 25/06 au 02/07
Marchand: Booking
Voir l'offre
ville-les-plus-rechercher


Located in the Charente Maritime, camping Le Royan offers a wooded setting of 3.5 hectares with camping pitches and mobile homes for rent. It is close to the beaches and the Palmyre Zoo. A superb water park is present in the campsite Le Royan. This large space dedicated to swimming and games is decorated in an exotic theme and has 500m2 of beach to relax, rest and sunbathe. The large pool that makes up the aquatic area contains 275m3 of water. A balneo corner is present to relax as well as toboggans aquatic and pentagliss intended for the amusement. Toddlers can play in the paddling pool provided for this purpose safely. At the campsite Le Royan, holidaymakers can also spend their days playing volleyball, football, table tennis or petanque, or enjoy the games room which has a table football, billiards, table hockey and video games. Children will enjoy fun in the playground with swing, spring games, climbing nets, rope spider, spinning and car-shaped hut. A bike rental service is available for those who would like to discover Royan and Charente Maritime The mini-club and its team are in charge of offering recreational activities and activities for children aged 6 to 12 such as sports games, ping-pong tournaments, board games, drawing contests and photo rallies. During the day, fitness classes are offered, as well as water aerobics and muscle building sessions. Petanque competitions and volleyball tournaments are organized regularly. Teenagers are also entitled to their own program in the afternoon. In the evening, the Le Royan campsite team invites its guests to enjoy convivial moments through themed evenings with games like quiz nights, karaoke nights or lotto nights. For the enjoyment of the whole family, foam parties are organized as well as cabaret and magic shows. Once a week, the whole family can meet for a night in the water park...
Chalet 5 pers. du 25/06 au 02/07
Marchand: Booking
Voir l'offre









Hyères
-
Provence-Alpes-Côte d'Azur









Located at the gateway to Hyères, just 300m from the sea, is the campsite Les Palmiers, a 4-star establishment that offers a service adapted to the expectations of the whole family. The big advantage of this high-end campsite is its large water park available to holidaymakers. This area dedicated to swimming and games is decorated in a Mexican atmosphere, with ocher beaches, rocks and blue pools, all on a surface of 850m². The whole family can enjoy large water slides, a river and waterfalls. A playful paddling pool is there for the youngest and parents can relax in the bubble baths and enjoy the massaging jets. At the campsite, it will be possible for holidaymakers to play pétanque, ping-pong, volleyball or tennis. To start the day in a tonic way, water aerobics classes are offered, while some will prefer the gym. A sauna and a steam room invite to spend moments of total relaxation. So that the children can spend unforgettable holidays, the campsite Les Palmiers offers them a club adapted to their age, thanks to which they will be able to make various activities such as workshops of crafts, spectacles, treasure hunts and other games in full air. At nightfall, holidaymakers can meet on the terrace of the bar to enjoy the evenings proposed by the team with the program: cabaret shows, dance evenings, concerts, family games or magic shows. Mobile homes are offered by the campsite Les Palmiers, which can accommodate 4, 6 or 8 people depending on the model. The areas are variable, but all are composed of a kitchen with all the necessary equipment, a bathroom with shower and sink, separate toilet and a semi-covered terrace with garden furniture. The privileged location of the campsite Les Palmiers will allow those who wish to discover the Var more deeply to go on the roads and visit Hyères and its medieval streets, the peninsula of Giens, Port-Cros, Porquerolles and all the natural sites that make the beauty and richness of the region....
Mobile home /1 du 25/06 au 02/07
Marchand: Booking
Voir l'offre




















































































The 4-star campsite Riez à la Vie is a family-run establishment located in Vendée less than 1km from the Atlantic Ocean. Good news for those who want to stay at a low price: Vacaf vouchers are accepted. For the enjoyment of all the family, the campsite Riez à la Vie has a large water park that will delight young and old. This water park consists of two spaces. The outdoor area has a heated pool of 200m2 with giant slides of 23 and 33m in length and up to 6m high. The outdoor pool is accompanied by a paddling pool so that the little ones can have fun with very shallow water while parents will have the opportunity to enjoy the sunbeds of the solarium to relax in the Vendéen sun. The other area of the water park is covered and heated, providing a heated pool also, with a paddling pool for toddlers. Lovers of relaxation will not fail to enjoy the jacuzzi available to them. It will be possible to practice various activities in the aquatic area such as aquagym classes, swimming lessons, water polo games or, for children, enjoy the water playground. At the campsite Riez à la Vie, activities are at the rendezvous, and the whole family can enjoy entertainment programs tailored to each. Indeed, children from 4 to 12 years old will be able to join the mini-club and thus to spend an unforgettable stay thanks to adapted programs of animations. After a day full of activity or idleness, holidaymakers will have the opportunity to enjoy lively nights organized by the campsite Riez à la Vie which offers evenings with DJ, themed evenings or magic shows. The camping pitches are perfect for a tent, a caravan or a motorhome. Those who wish can also stay in one of the mobile homes, chalets or bungalows available for rent, fully equipped, and offering absolute comfort while ensuring an exceptional proximity to nature....
Mobile home 1/4 pers. du 09/07 au 16/07
Marchand: Riez à la Vie
Voir l'offre


You are looking for a quality campsite by the sea in Charente-Maritime? See the campsite Puits de l'Auture 4 * in Saint Palais sur Mer. Located 300 meters from the beach, this camping will meet the hopes of the whole family, for holidays in the water! At the 4-star campsite Puits de l'Auture you will choose your rental accommodation among Atypical, Comfort, Grand Confort or Prestige categories. The atypical and economical Tithome tents offer an alternative between tent and mobile homes with their aluminum structure and canvas and their two comfortable rooms. POD cabins, similar to a log cabin, house 2-3 people in a warm wood interior. Comfort mobile homes offer 1 or 2 rooms for 2 to 5 guests. The 4-seat O'Phea model has a covered terrace and the large Willerby a 28m² interior. The Grand Confort mobile homes have an integrated terrace. And PRESTIGE mobile homes give you air conditioning and a living space of 41 m². Campers will find large delimited sites to set up their tent, caravan or camper. You will have wifi on your parcels. As for the leisure facilities, you will enjoy the basketball court, the outdoor fitness area, the bowling alley, the game room and television and the ping-pong tables. Children will have an outdoor playground. The campsite offers a grocery store with hot spot, fresh bread and breakfast on the terrace....
Studio 2 pers. du 25/06 au 02/07
Marchand: Booking
Voir l'offre




































































Campsite Albères is, as its name suggests, located at the foot of the Pyrenees and the Albères. News: mini-golf, expansion of the playground and charging stations for electric vehicles! A major asset of the campsite Albères is that it has a beautiful pool area with views of an exceptional panorama overlooking the mountains and the forest. This space has been completely redone and has a heated and covered pool that allows you to swim in any weather. This aquatic area also has two water slides and a river against the current. And for moments of relaxation, nothing better than to enjoy the hot tub available. This aquatic space will delight the whole family. The campsite Albères ensures its vacationers never to be bored as his team regularly offers entertainment programs and activities to spend moments of pleasure and sharing. Each member of the family will be able to spend the holidays they want, even children, since a club dedicated to them offers different activities such as treasure hunts, outdoor games, dancing, crafts and so on. Children will be able to perform a show every Friday in front of their parents. The restaurant in the campsite invites those who do not want to cook during the holidays to just sit at the table and let themselves be served for a comfortable stay. The camping sites are obviously at the rendezvous, but also accommodation available for rent such as equipped mobile homes. Different sizes and capacities are offered to holidaymakers. "Natura" equipped tents are also available. For a stay nature and comfort, family or lovers, nothing like to enjoy one of these accommodations. Thanks to a privileged situation in the Pyrenees Orientales, the Albères campsite is the ideal starting point for walks and activities of all kinds. Please note that this property accepts CAF Vacations (VACAF) for a budget holiday....
Chalet 2 pers. du 25/06 au 02/07
Marchand: Cybèle Albères
Voir l'offre







Roquefort-la-Bédoule
-
Provence-Alpes-Côte d'Azur







Located in the hinterland of Cassis, the campsite "Aux portes de Cassis" is one of only two campsites in the bay. This property welcomes you in mobile homes of 4/6 and 6/8 people in a wooded setting. You will stay a few kilometers from the city of Cassis, the beach and its charming little port. The main attraction of this campsite is on the 9 Calanques of Cassis that you can walk or boat. The campsite Aux portes de Cassis has for your comfort a restaurant with a charming patio to relax. You can take the shuttles that will take you directly to the seaside. To fully enjoy the Côte d'Azur, you can refresh and have fun in the swimming pool of the campsite open from June to September....
Mobile home 3 pers. du 25/06 au 02/07
Marchand: Booking
Voir l'offre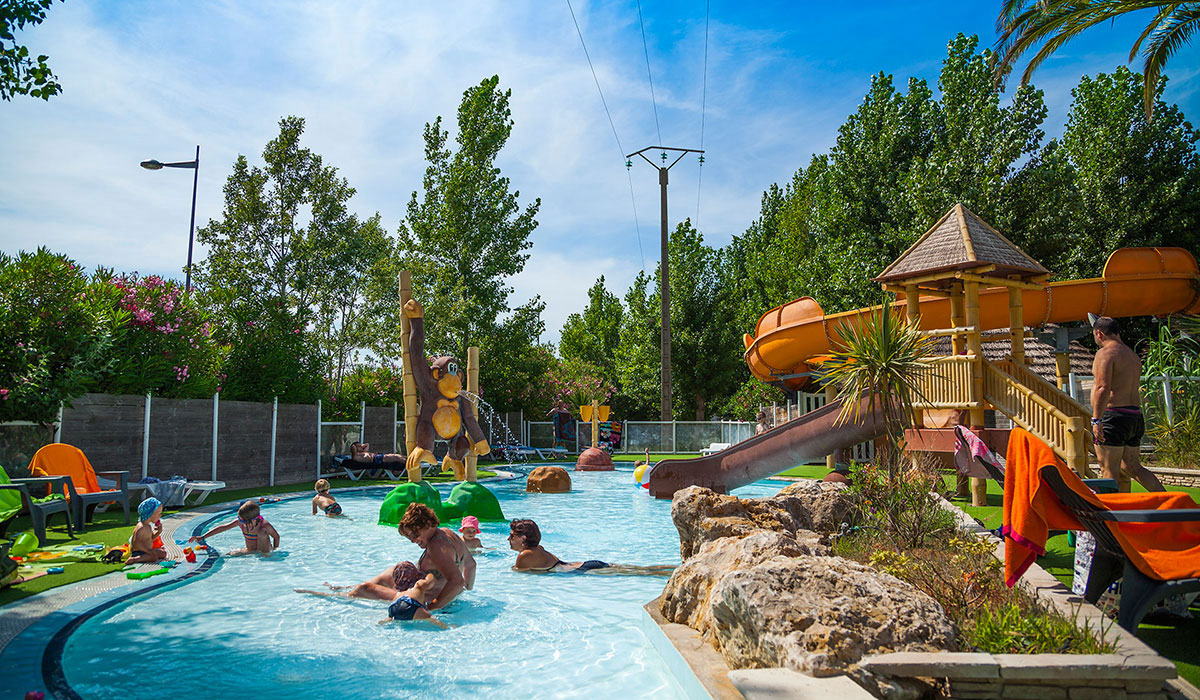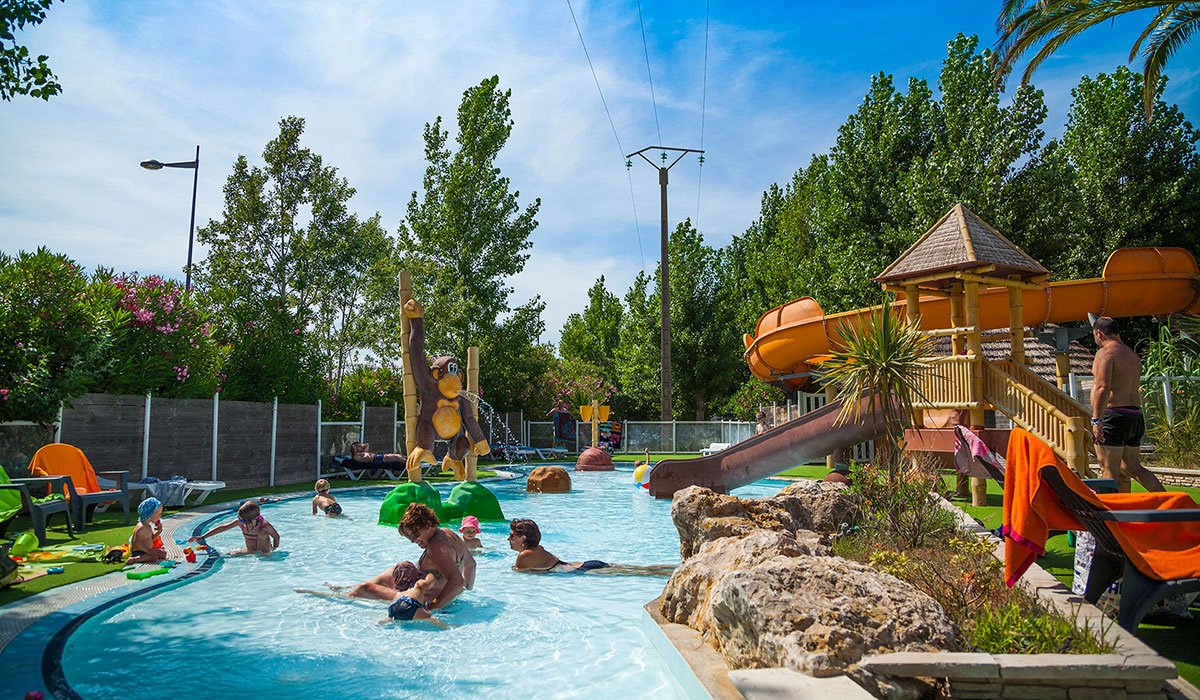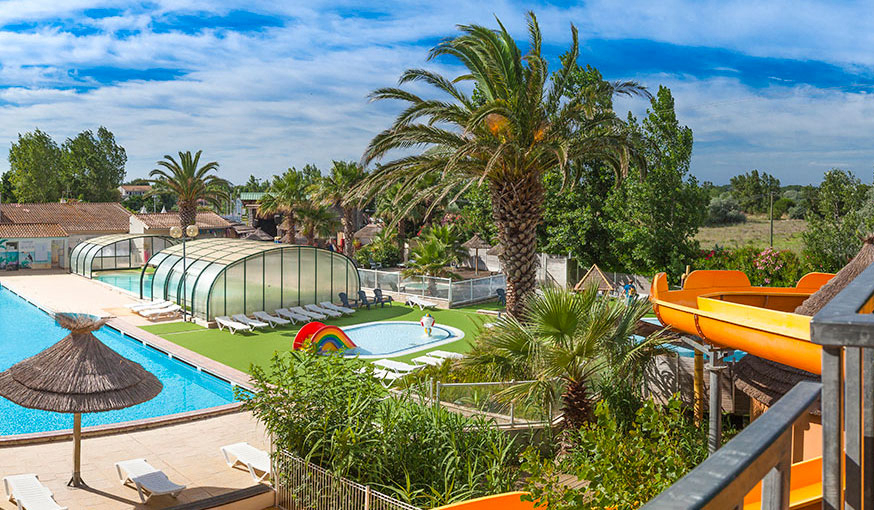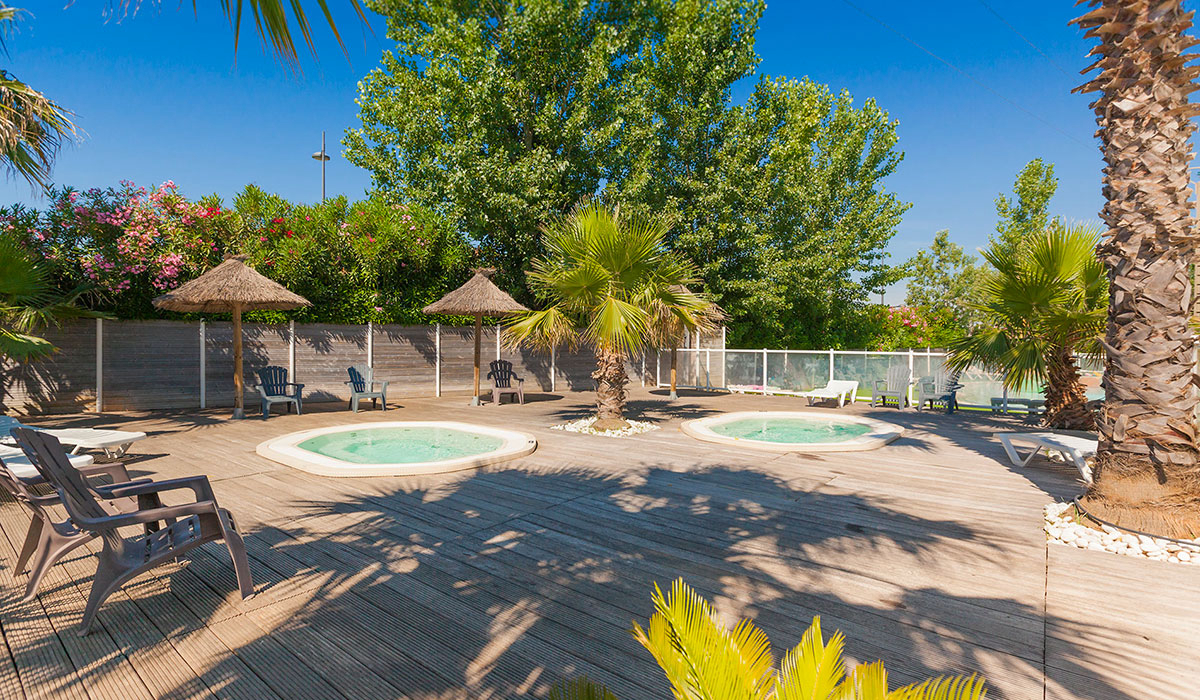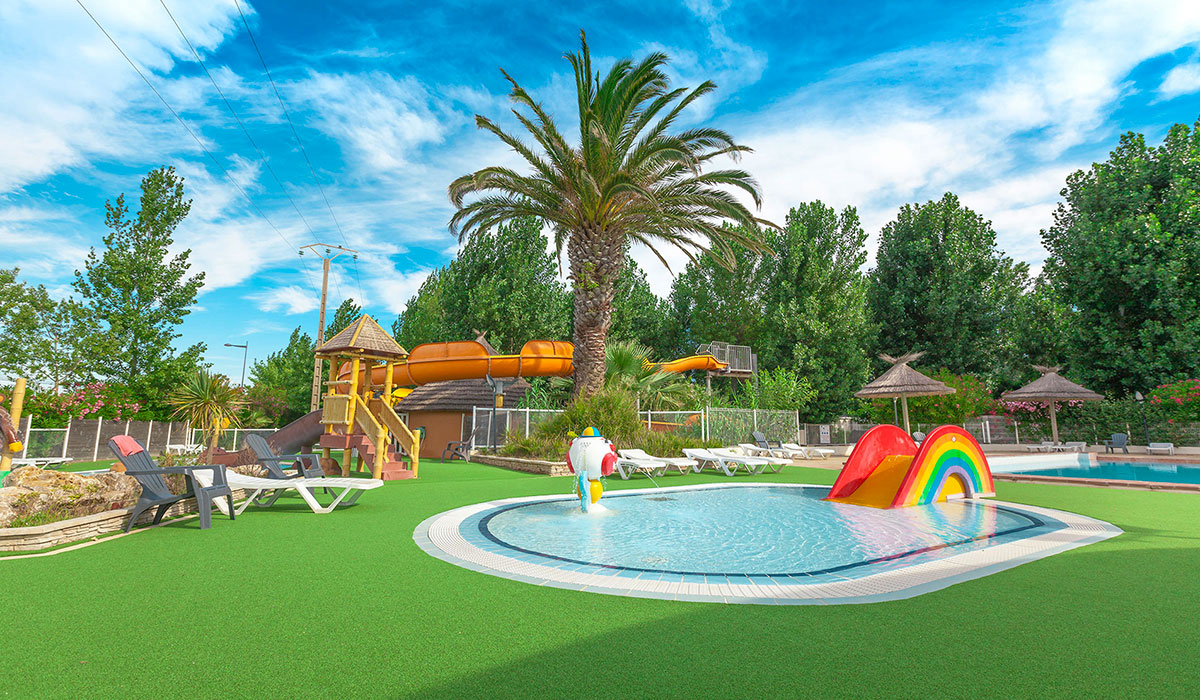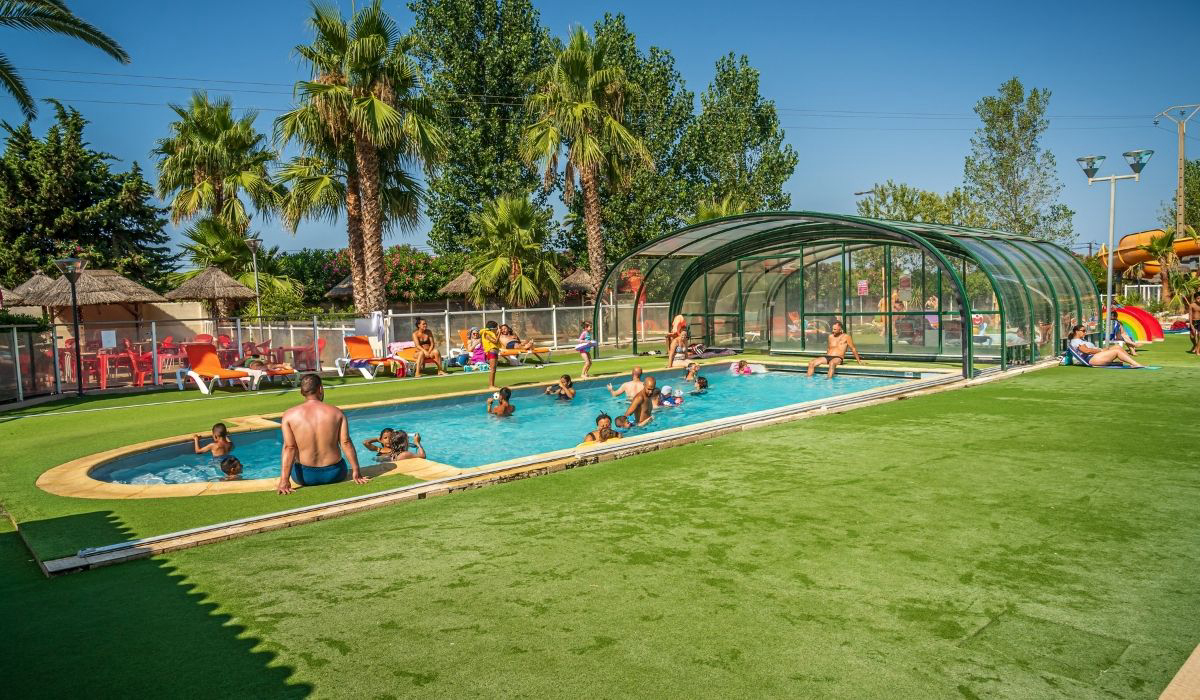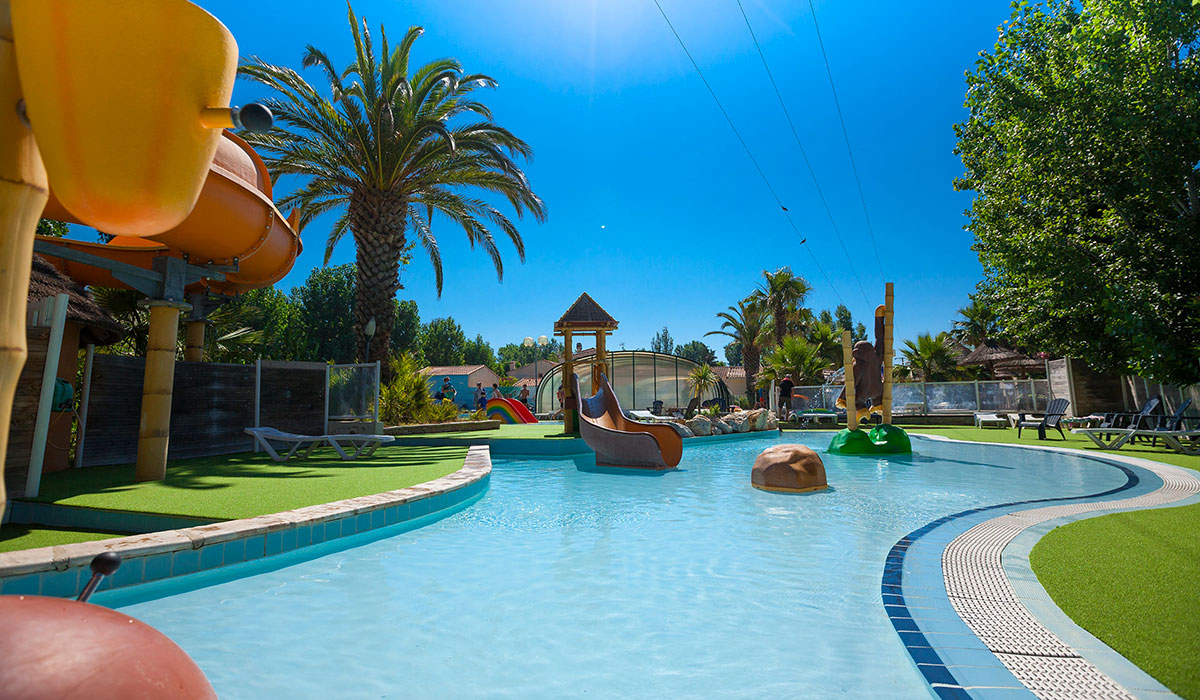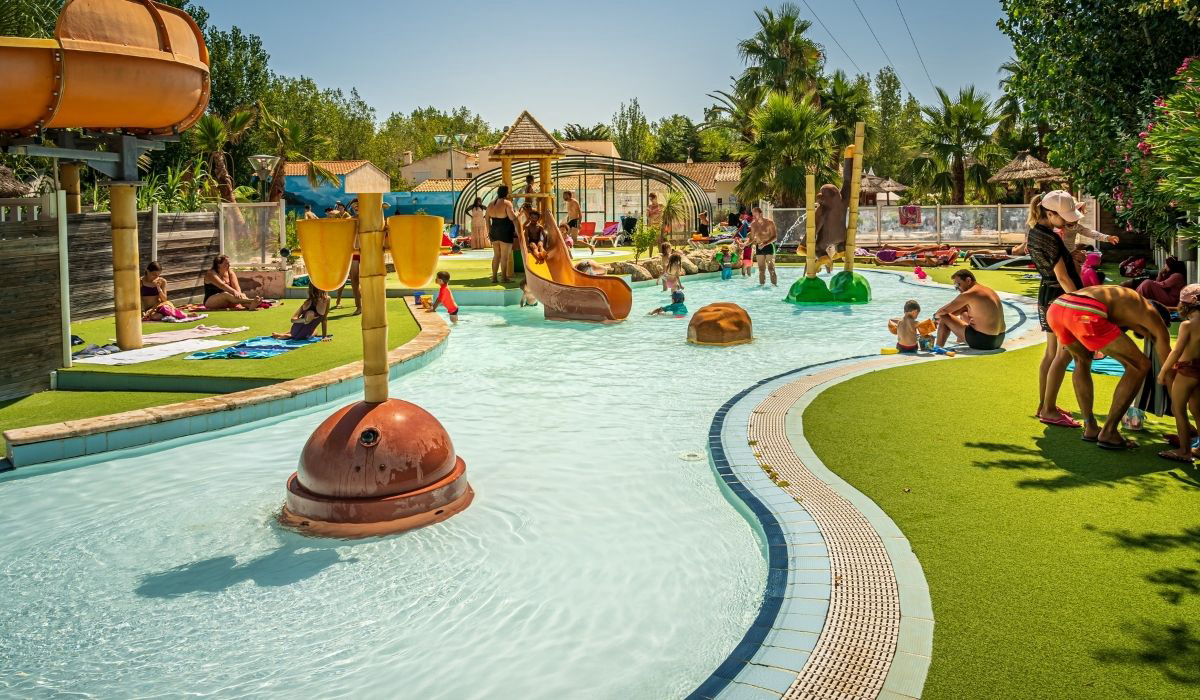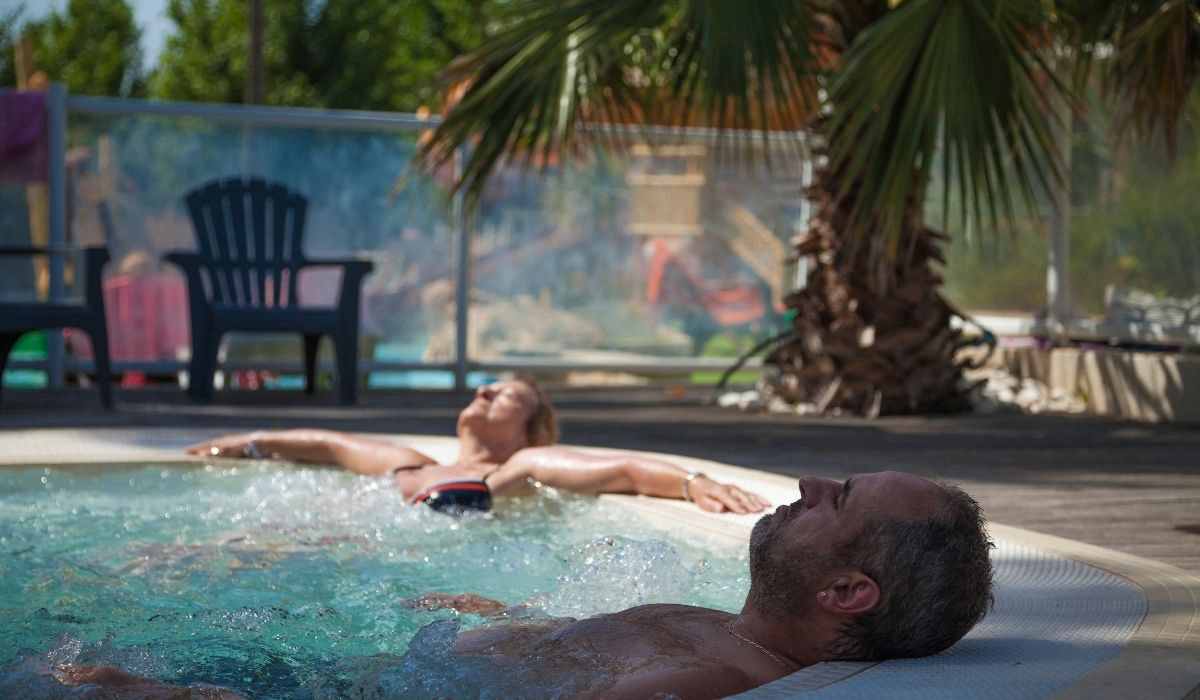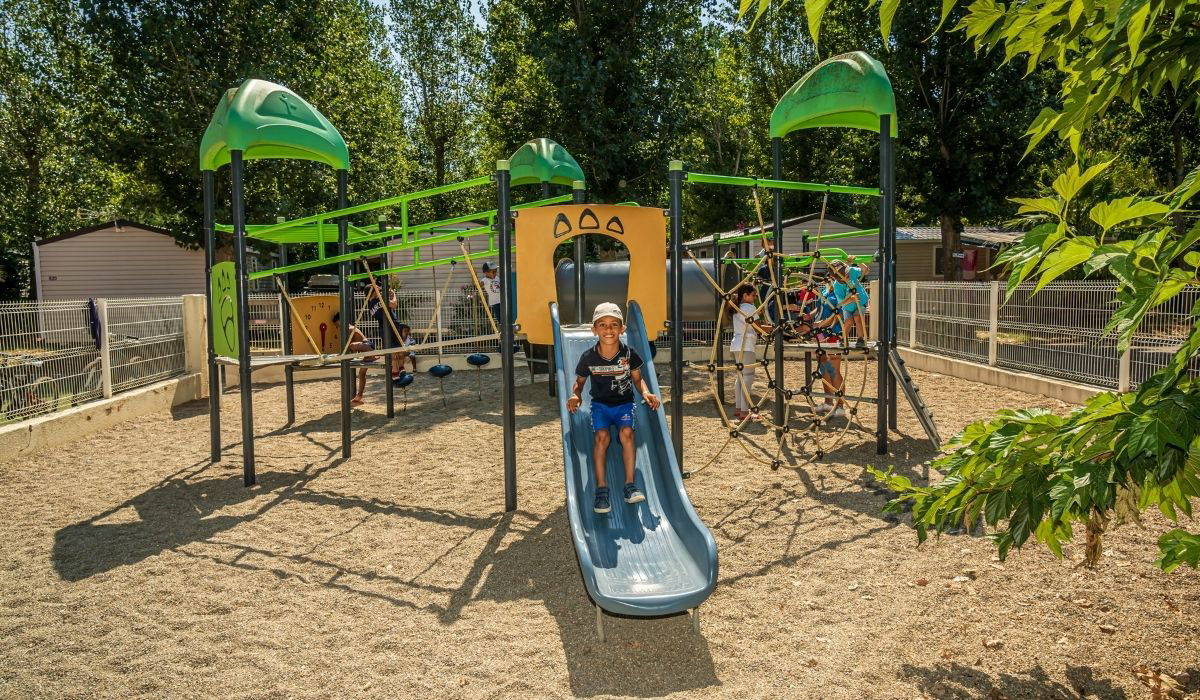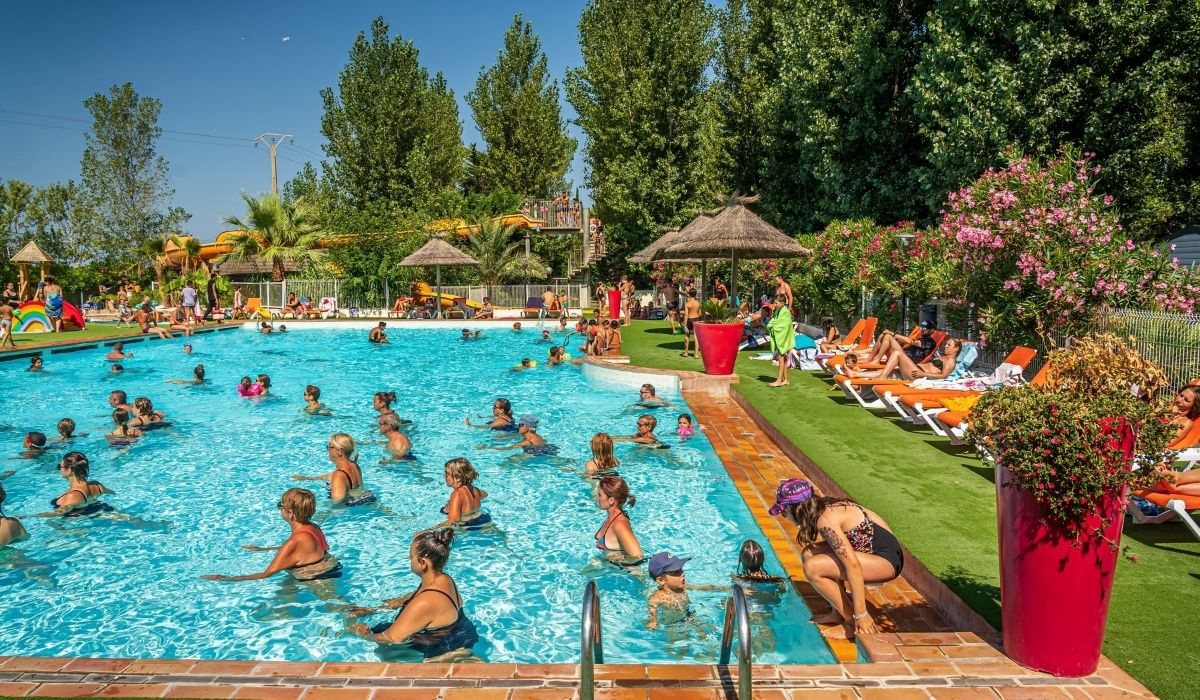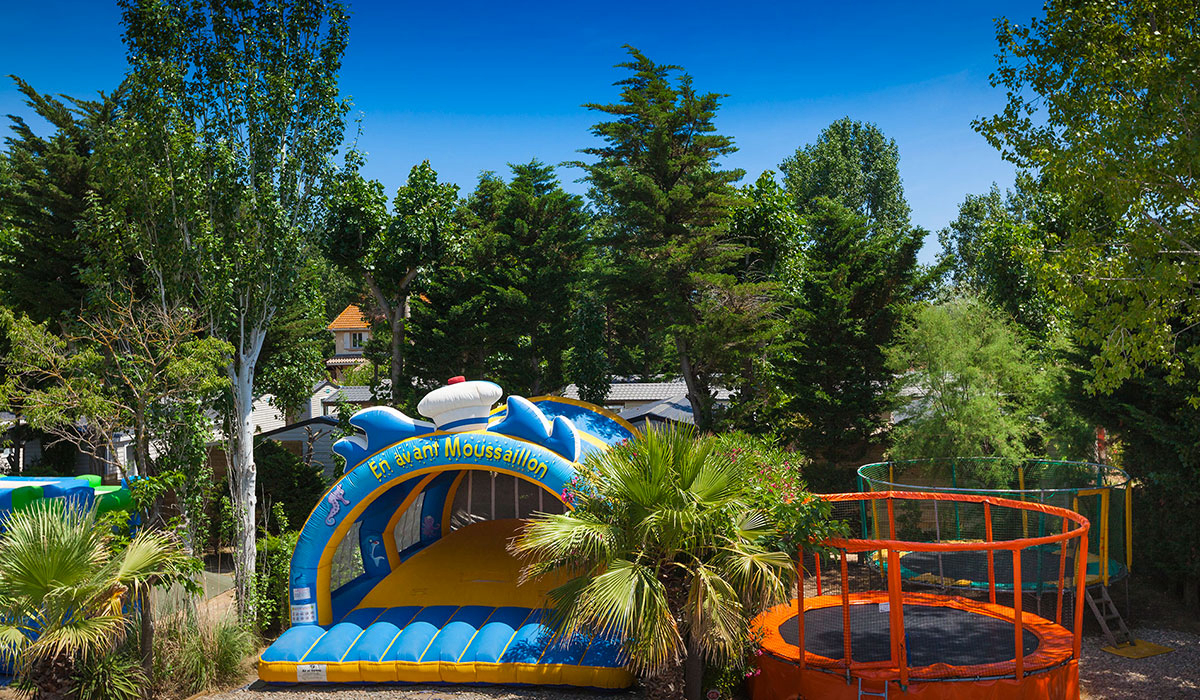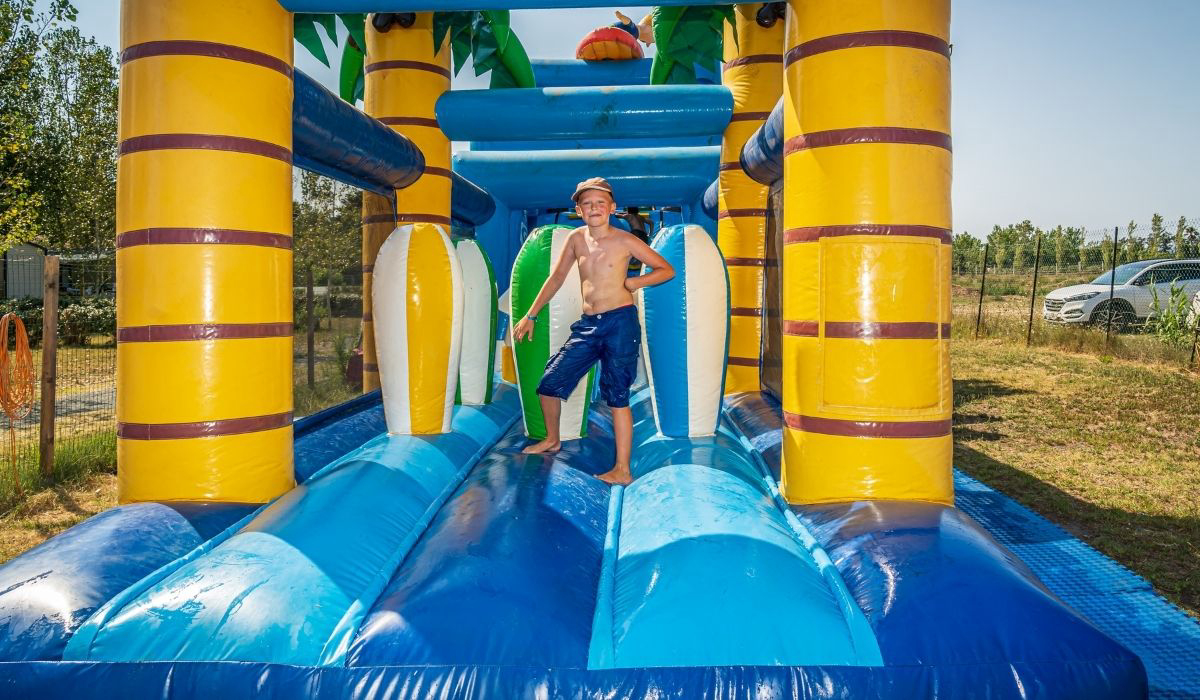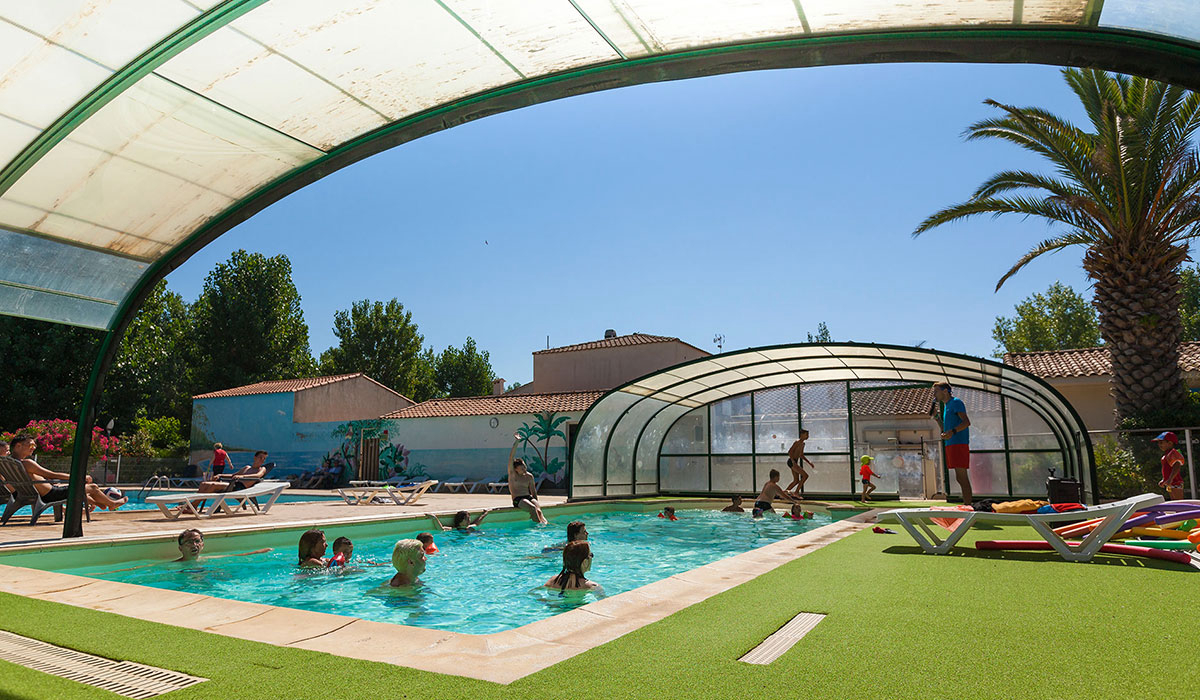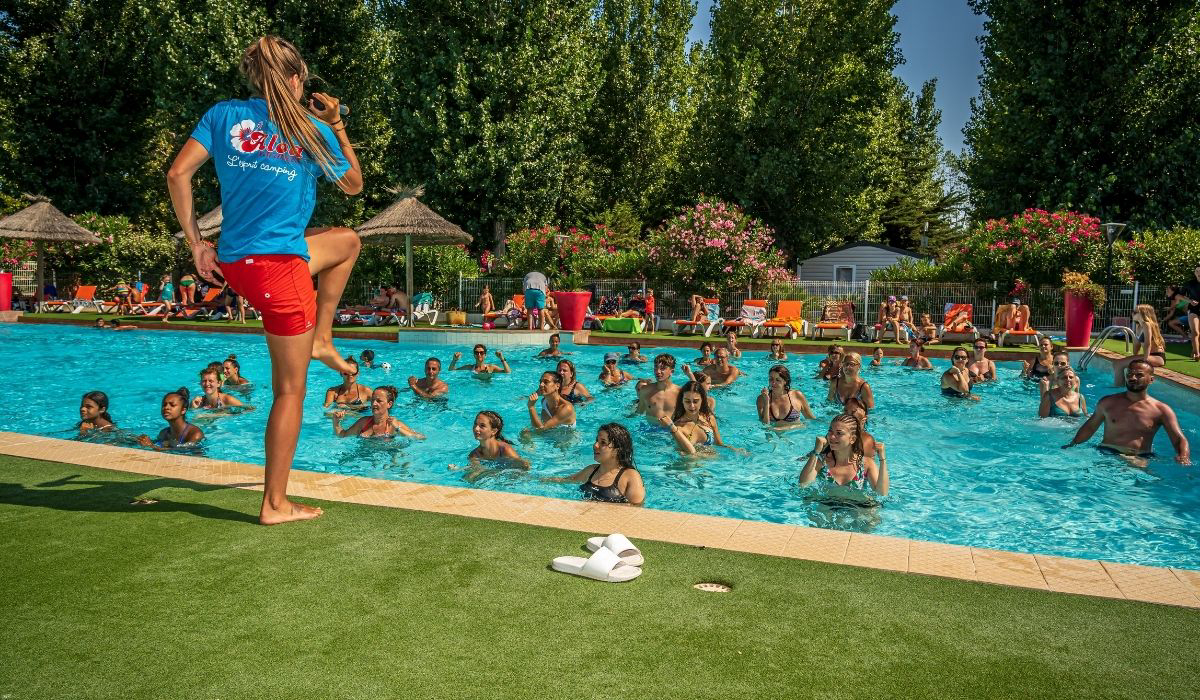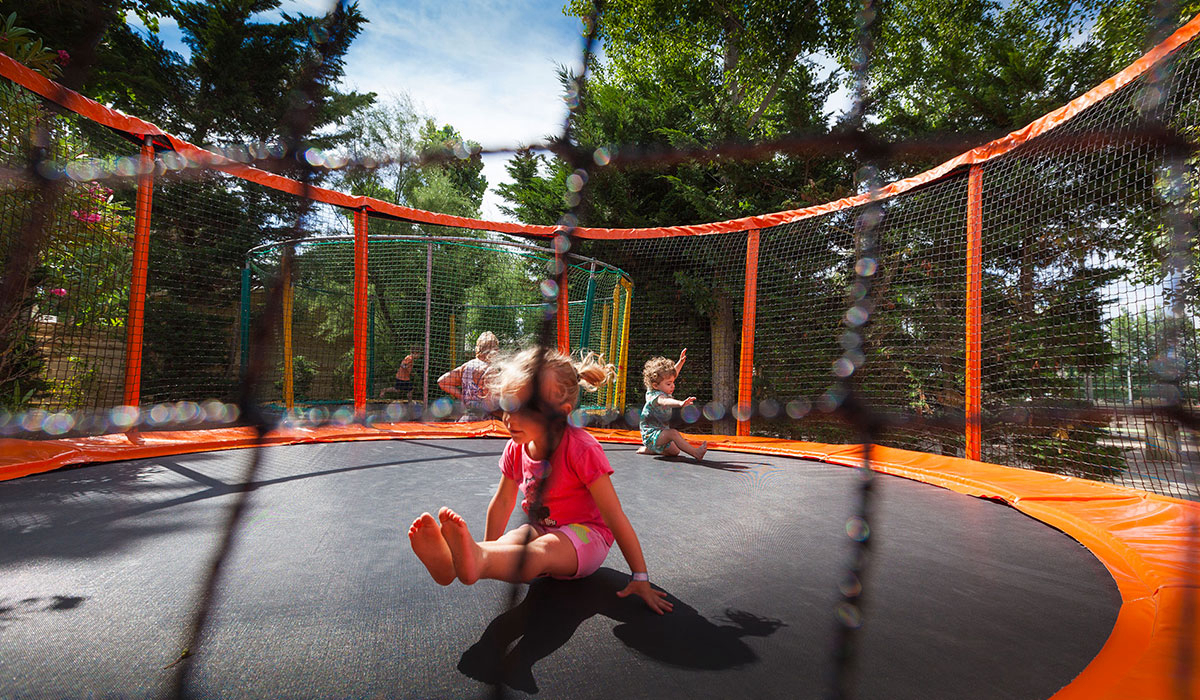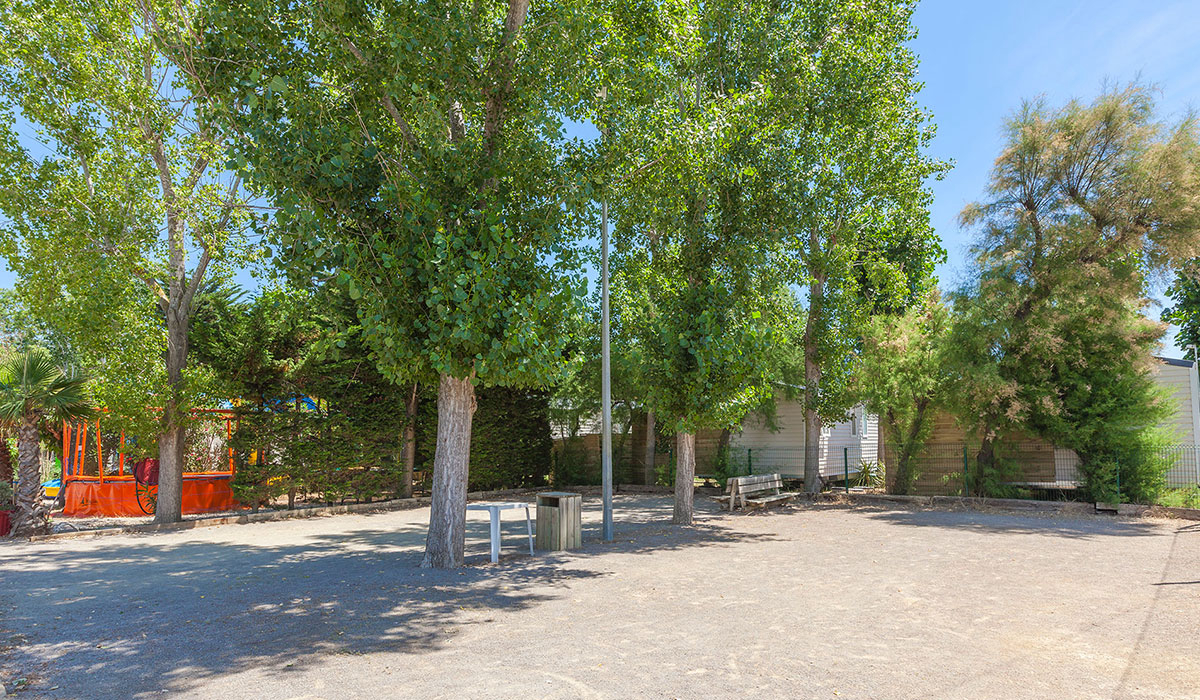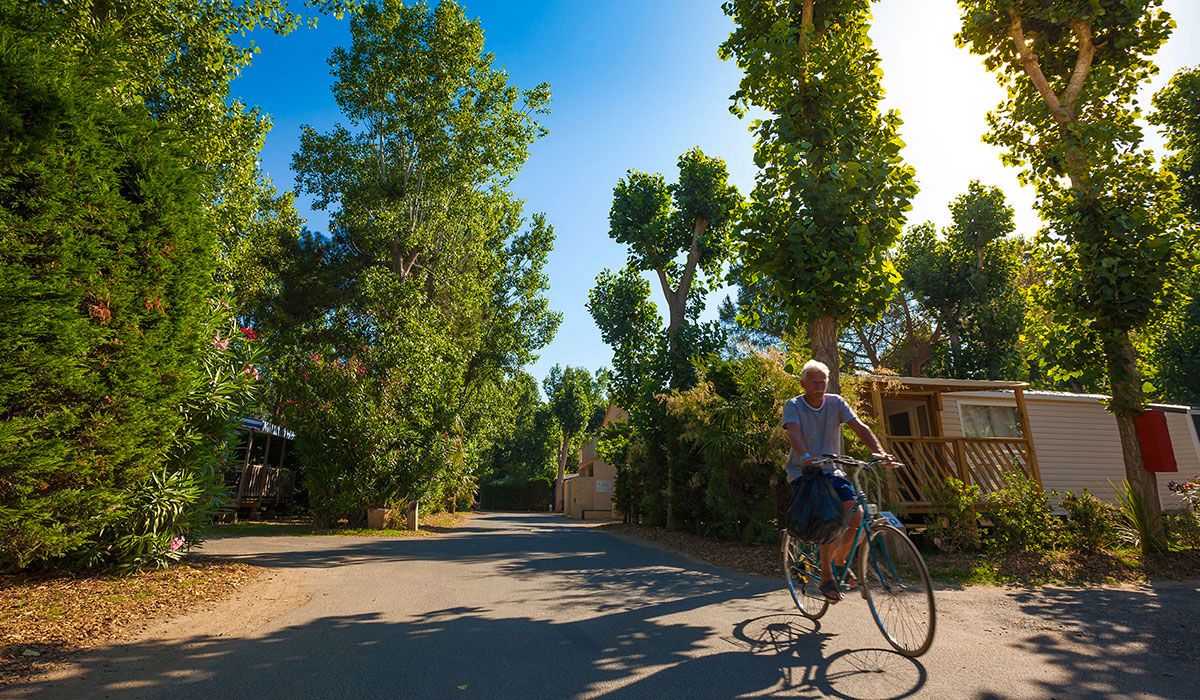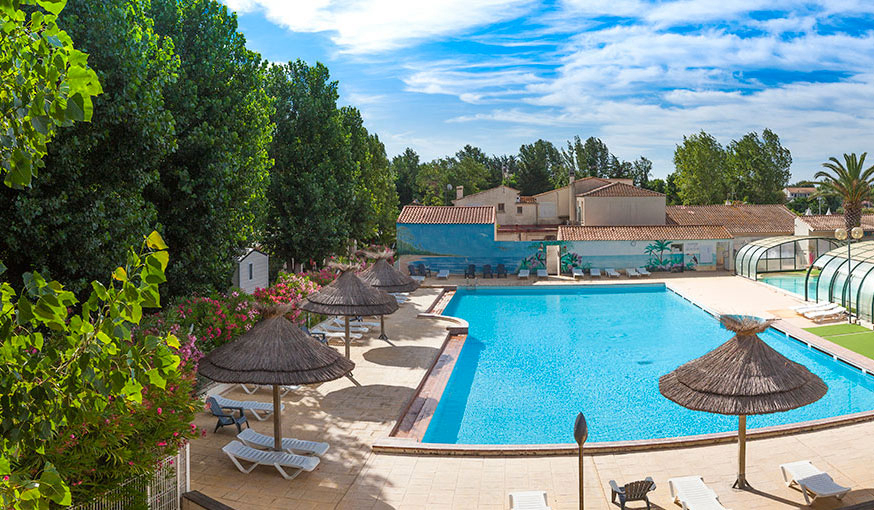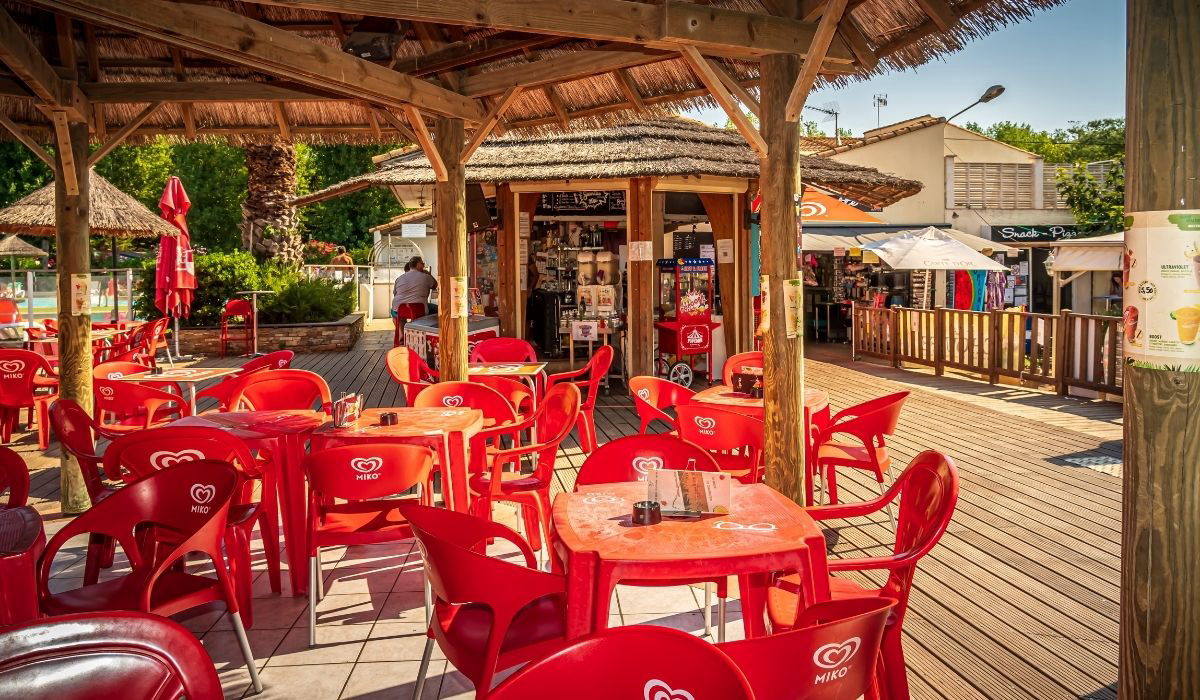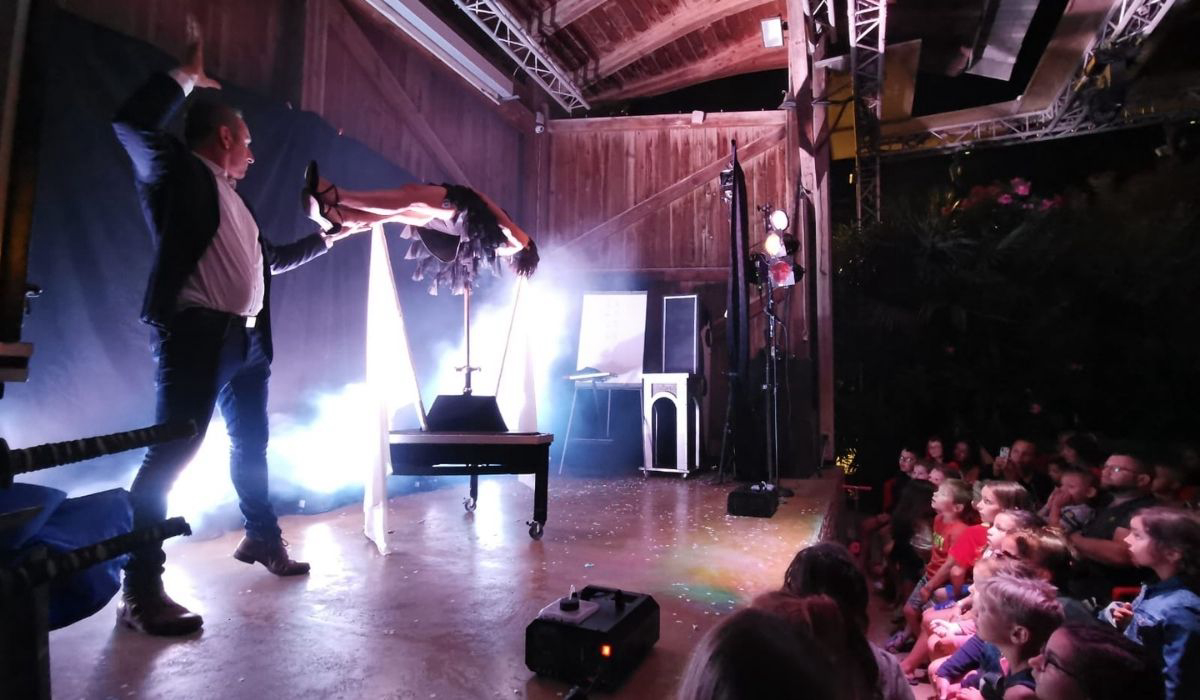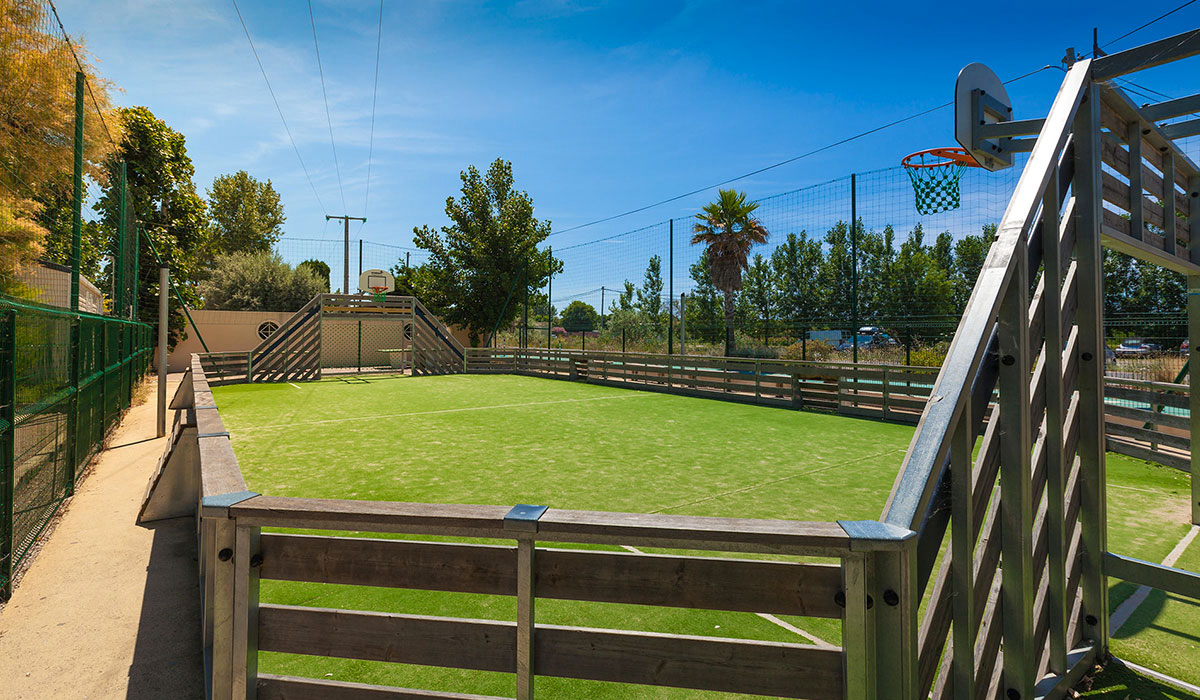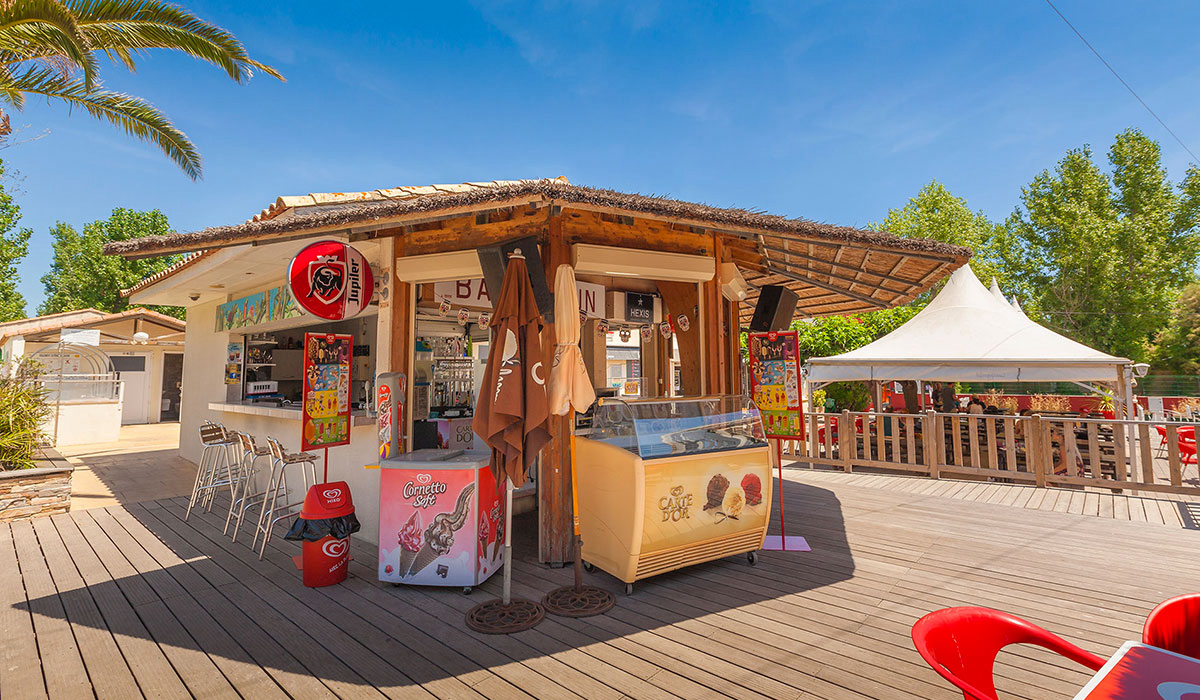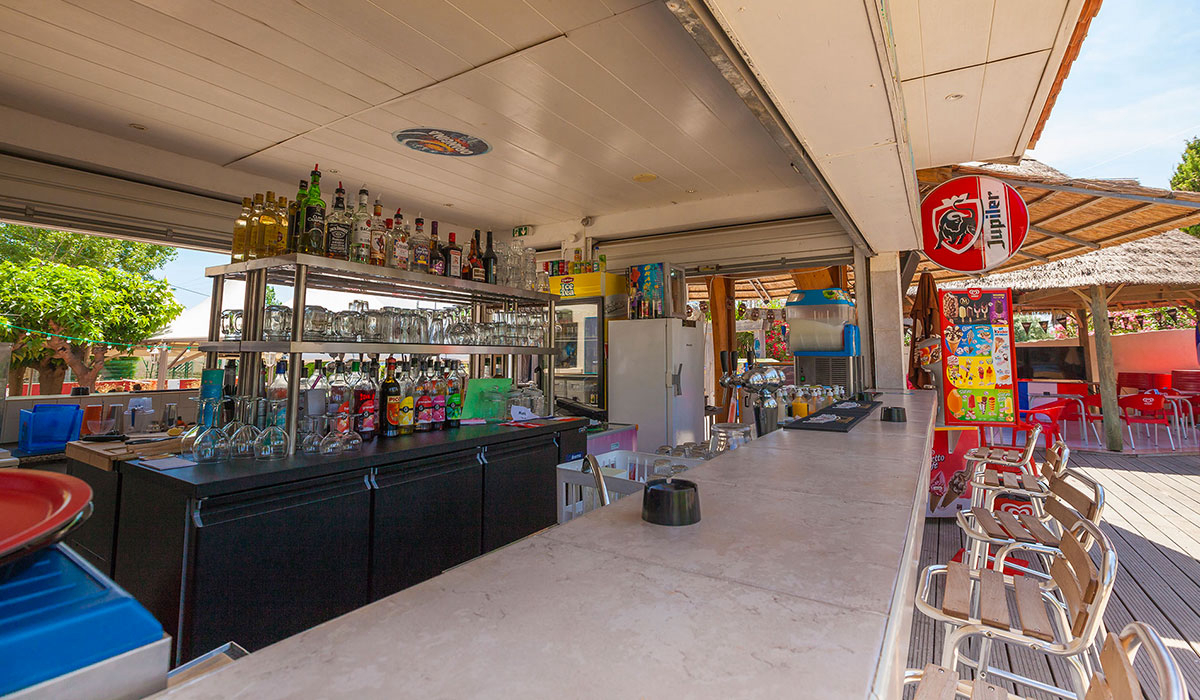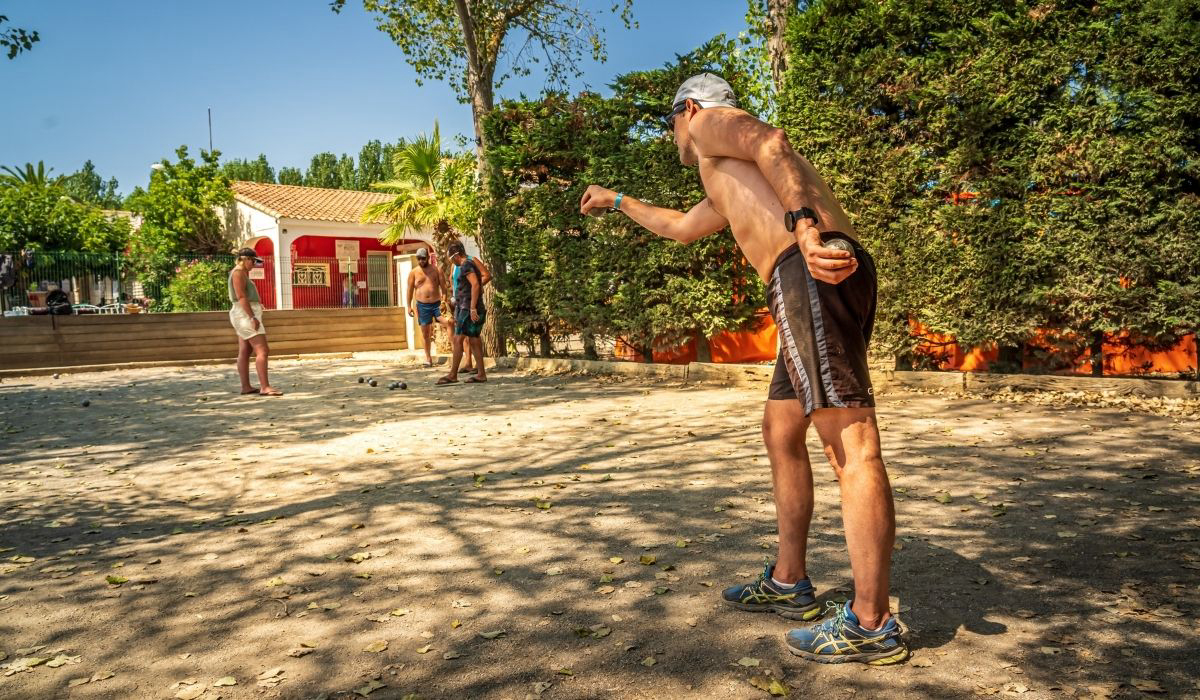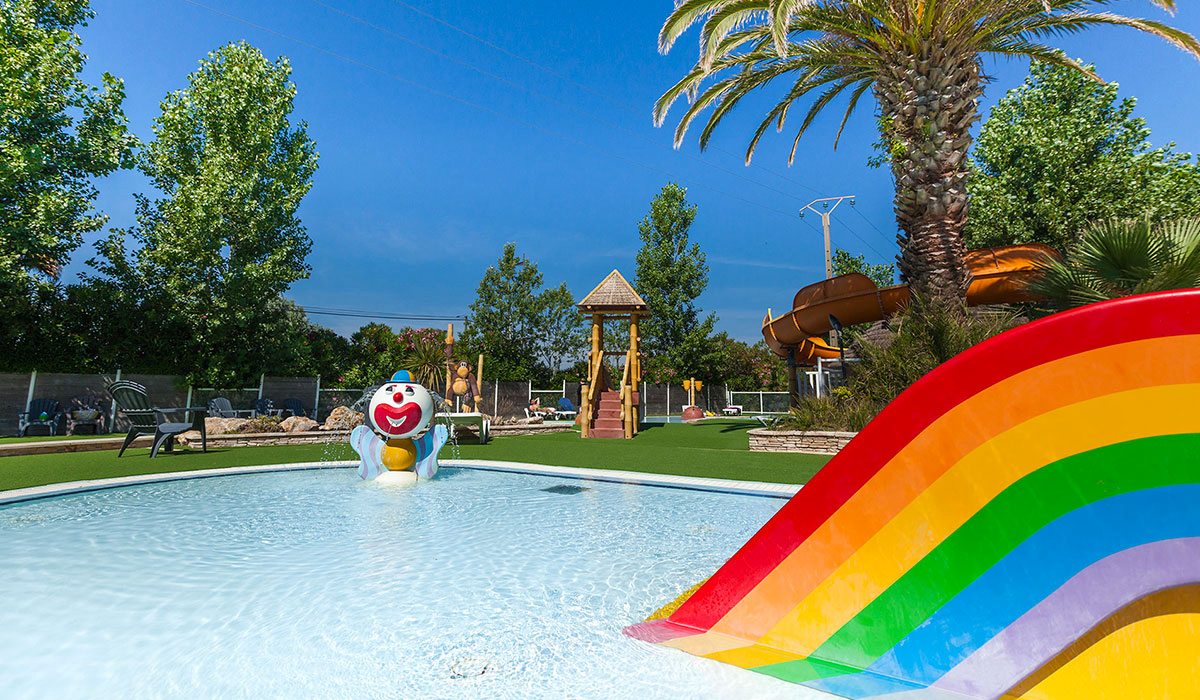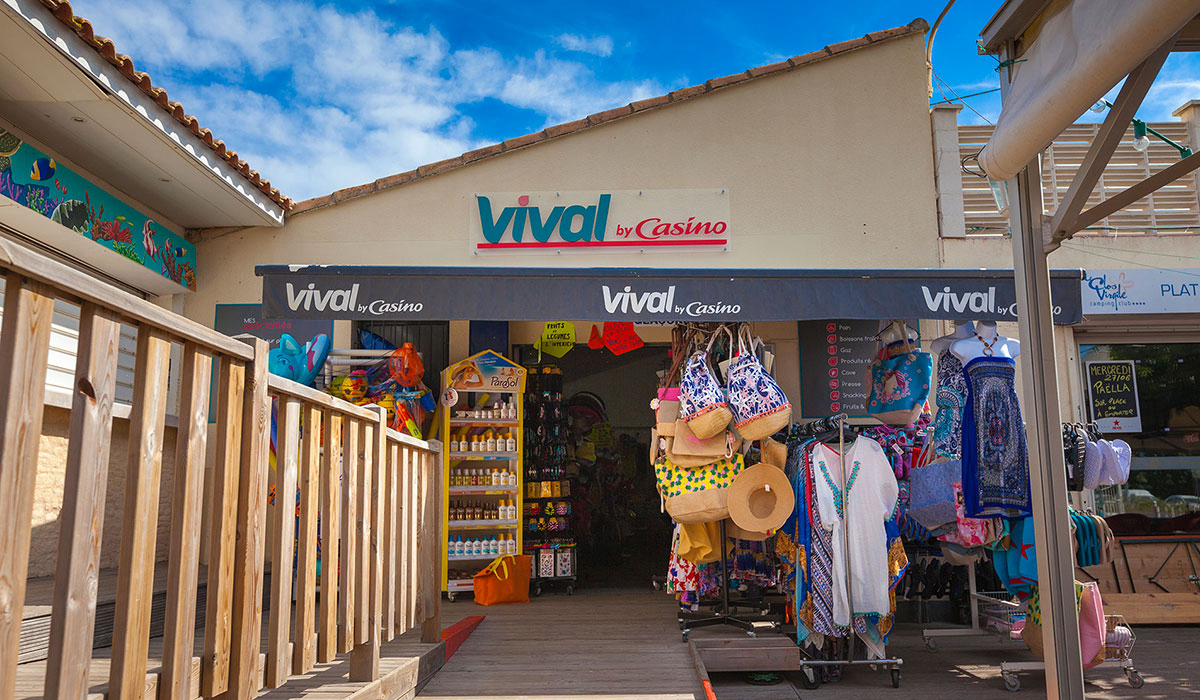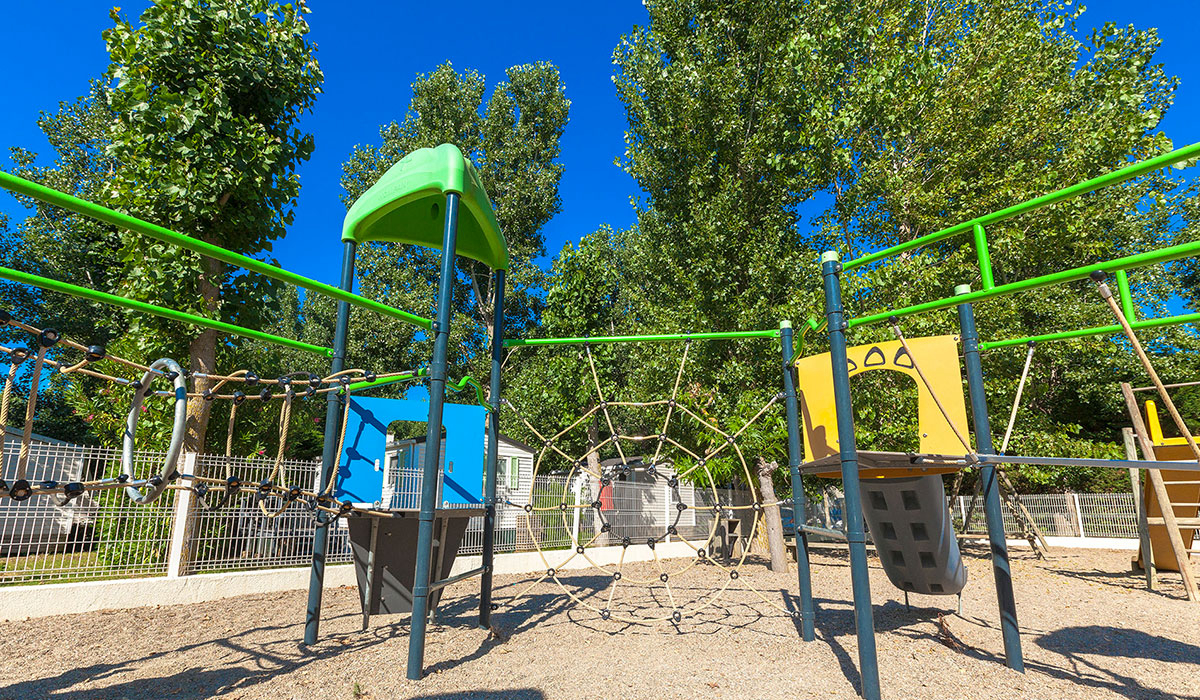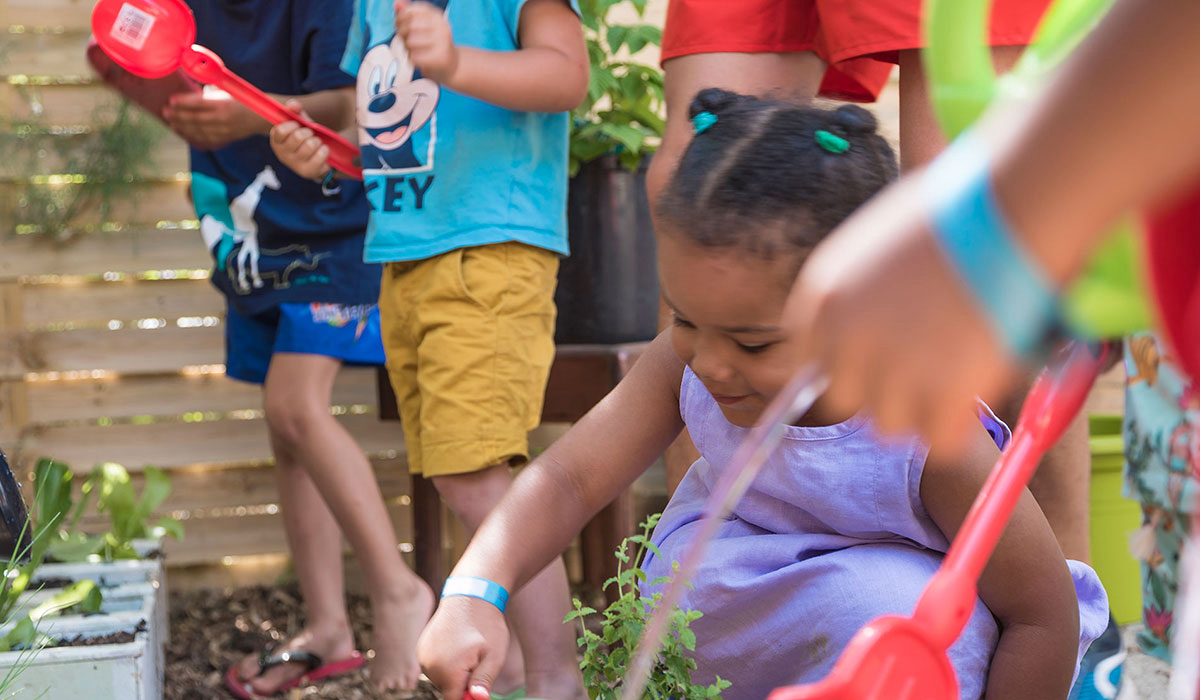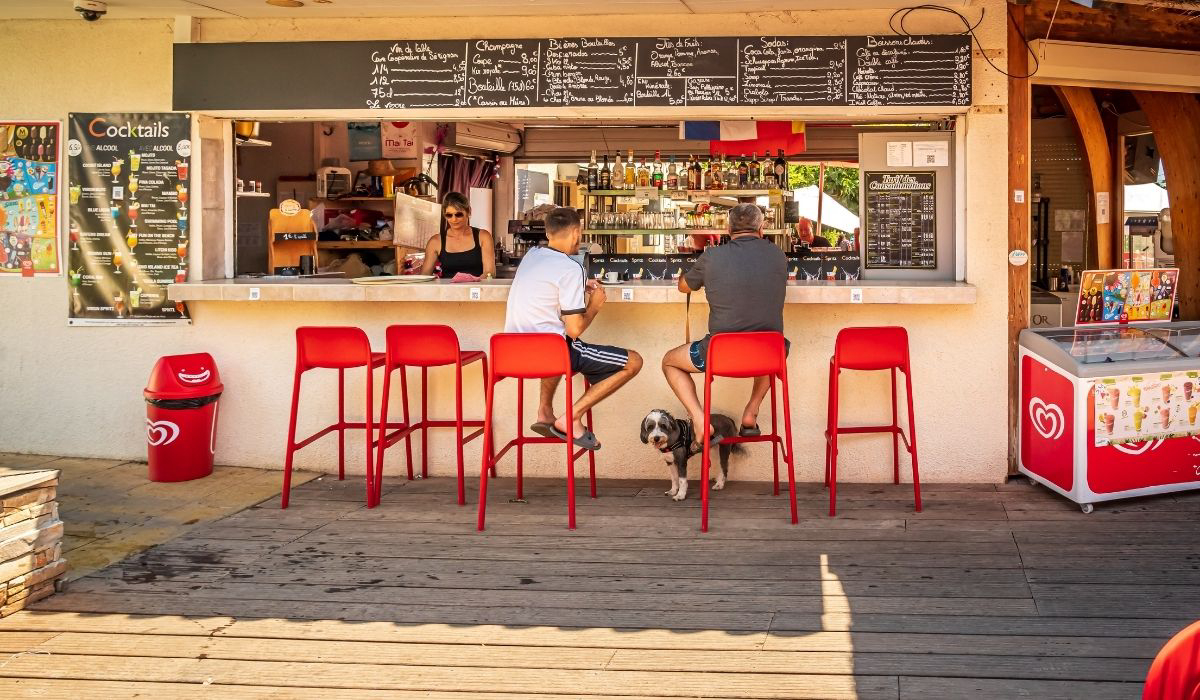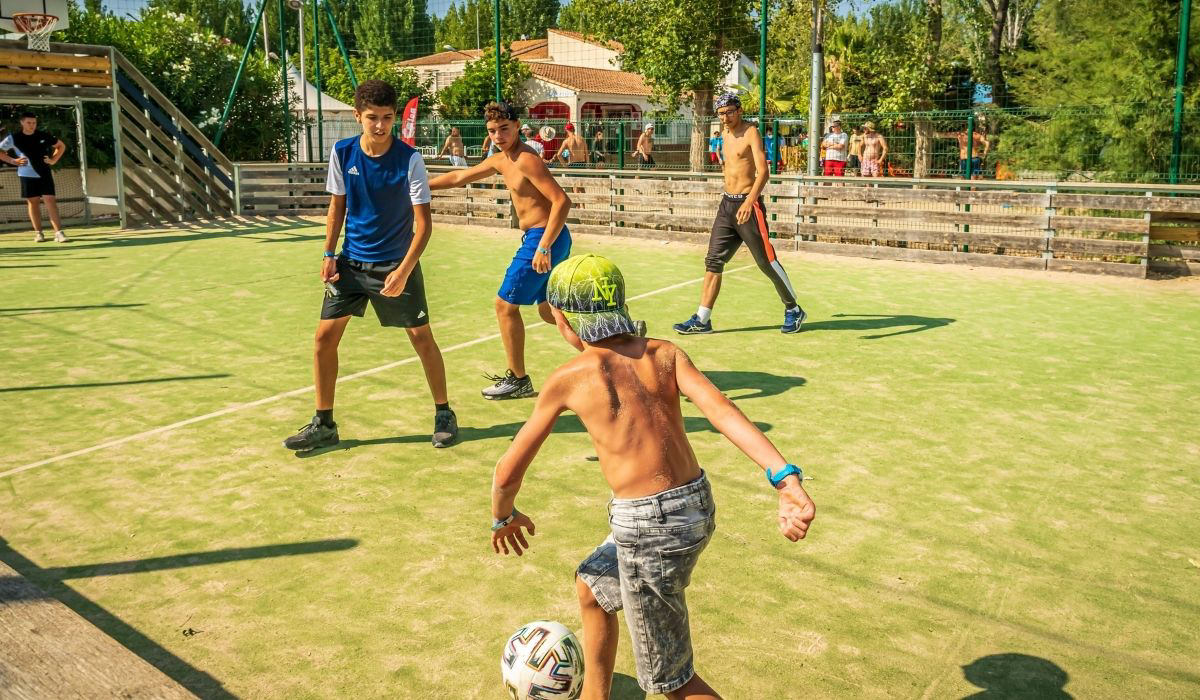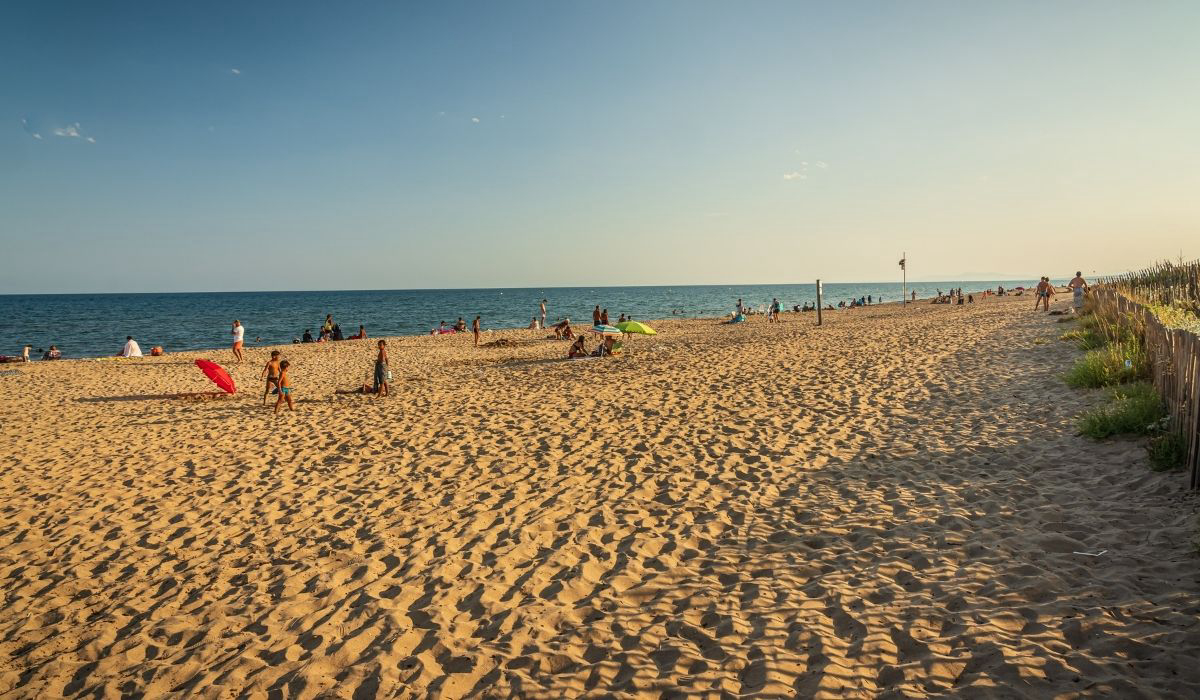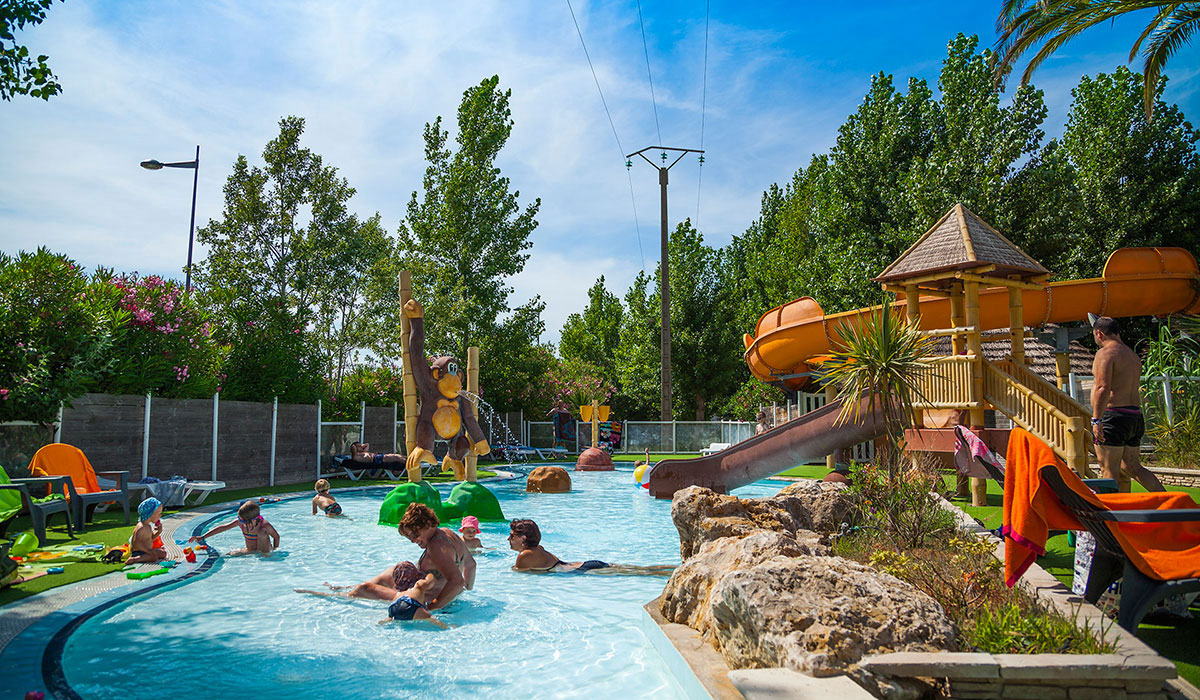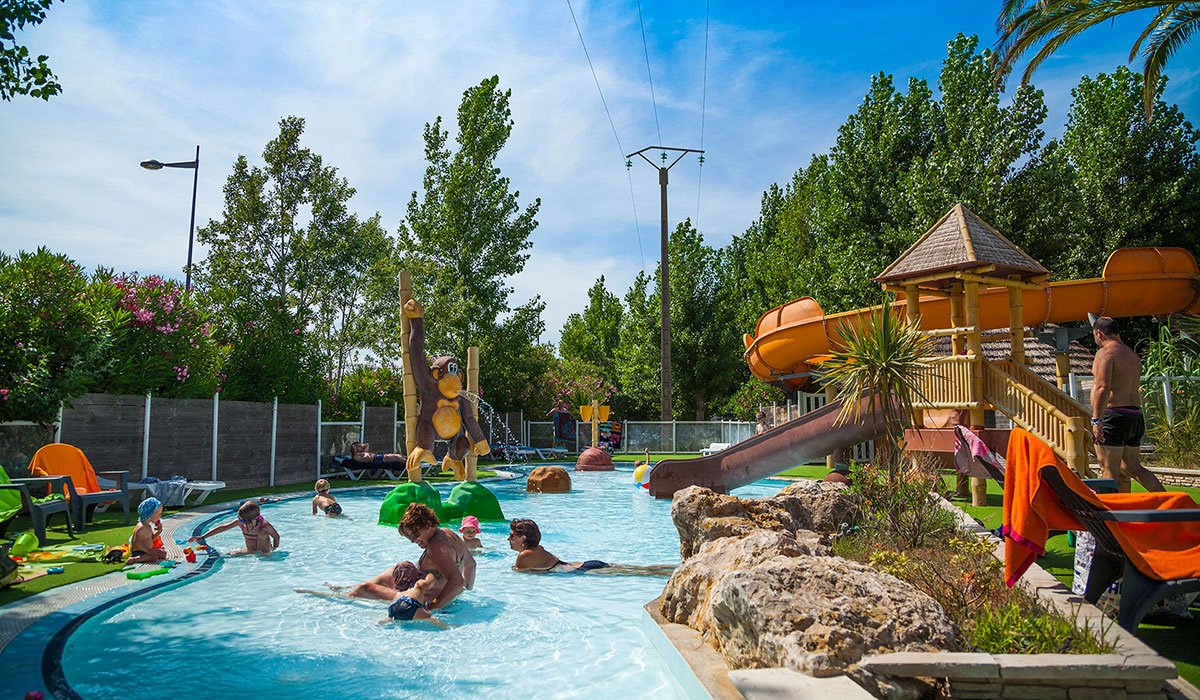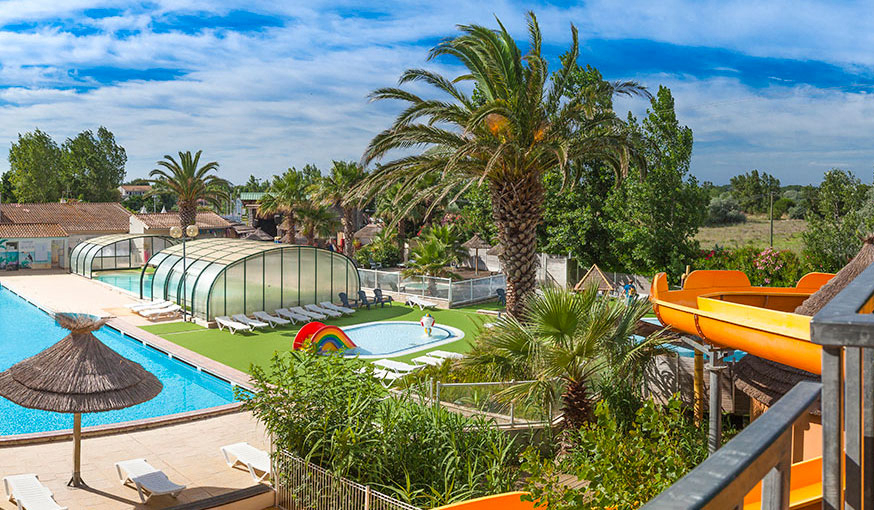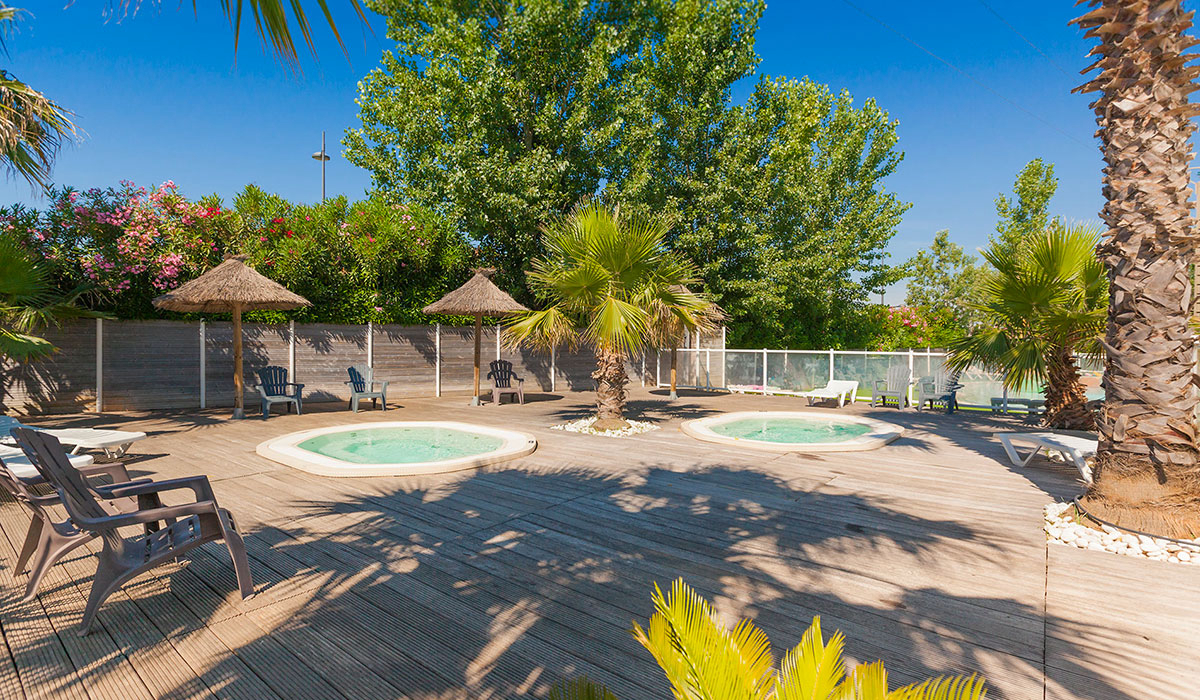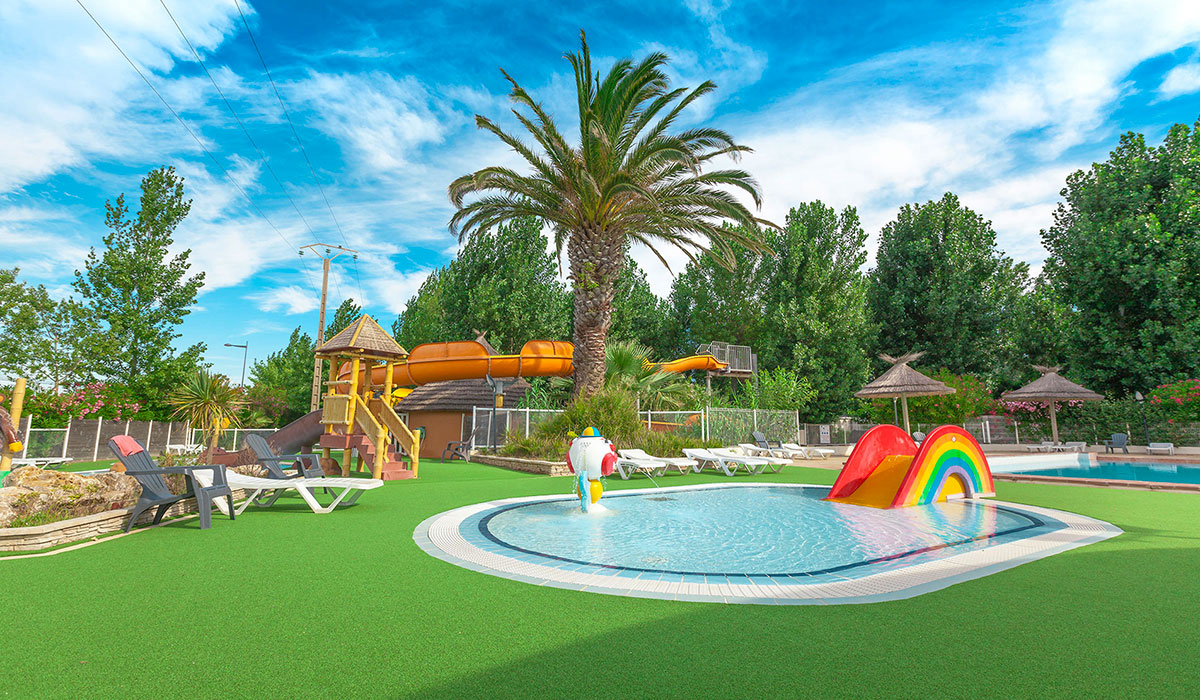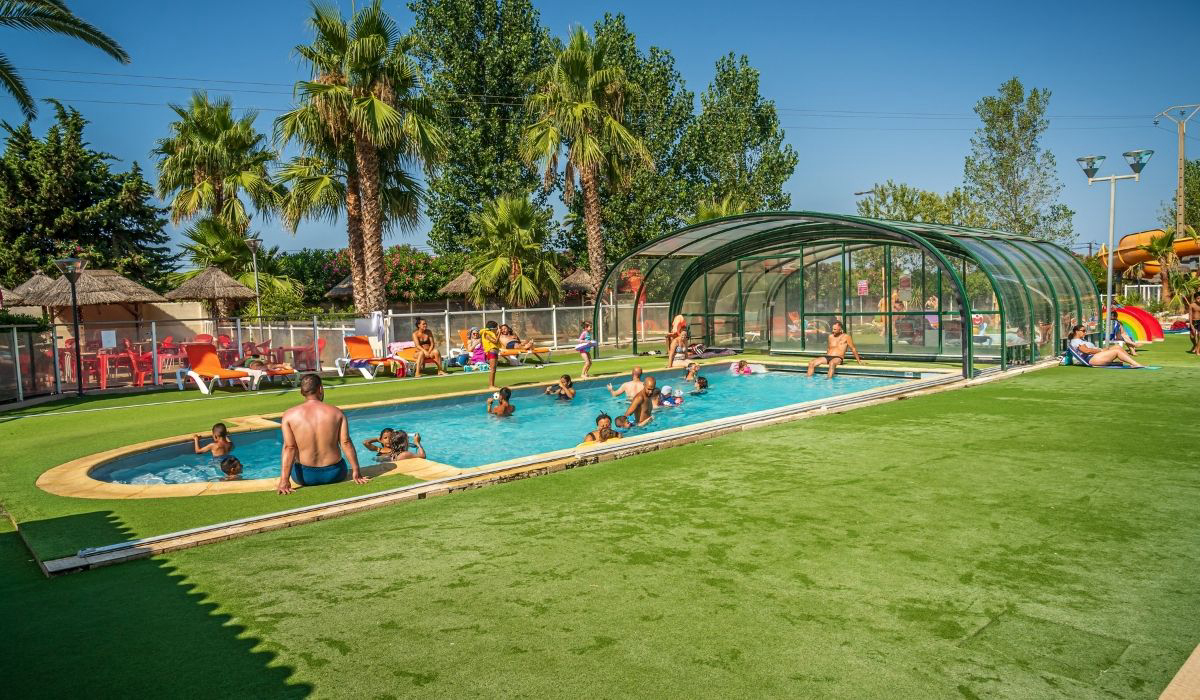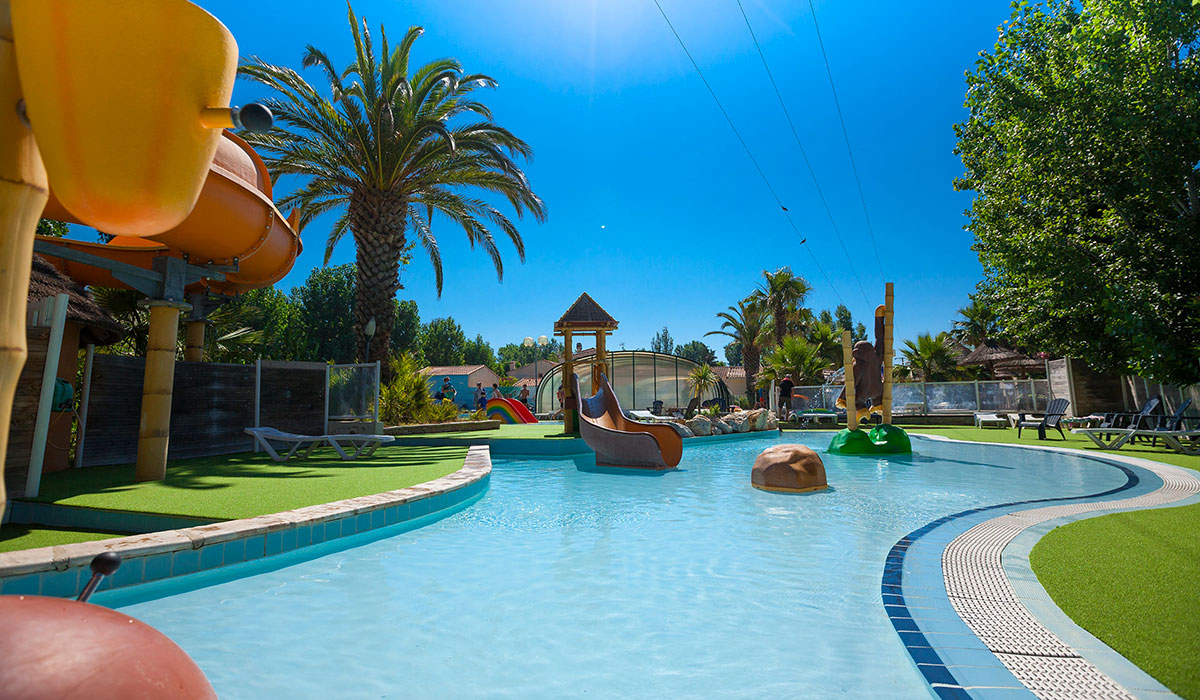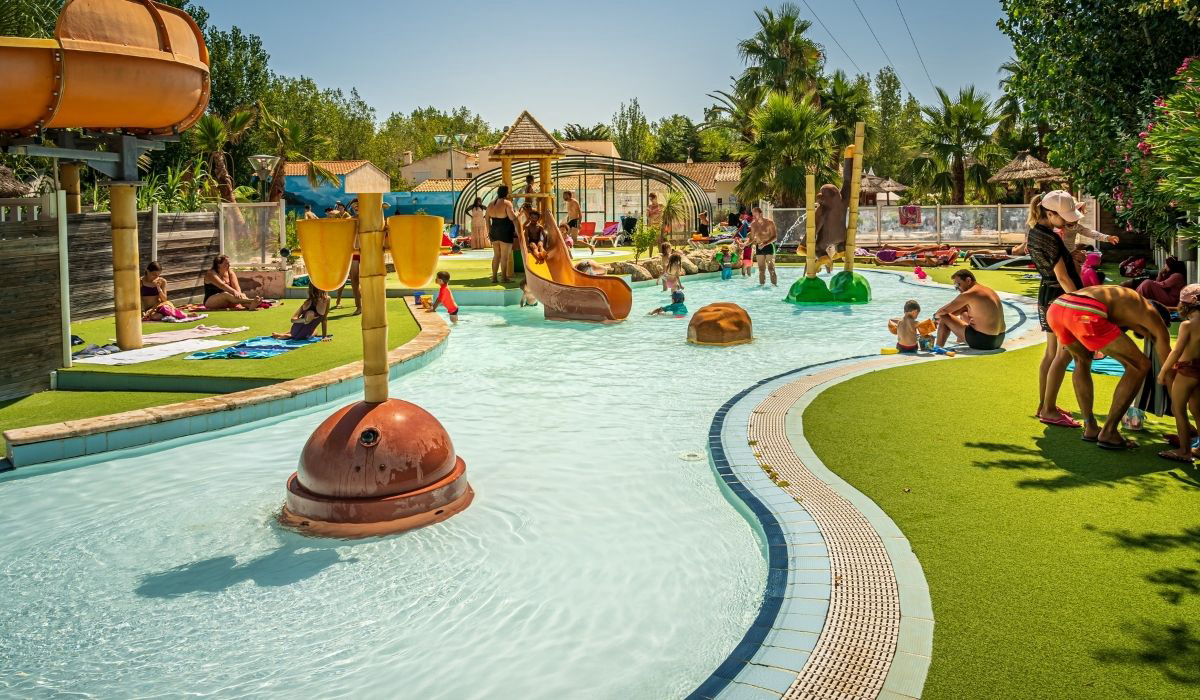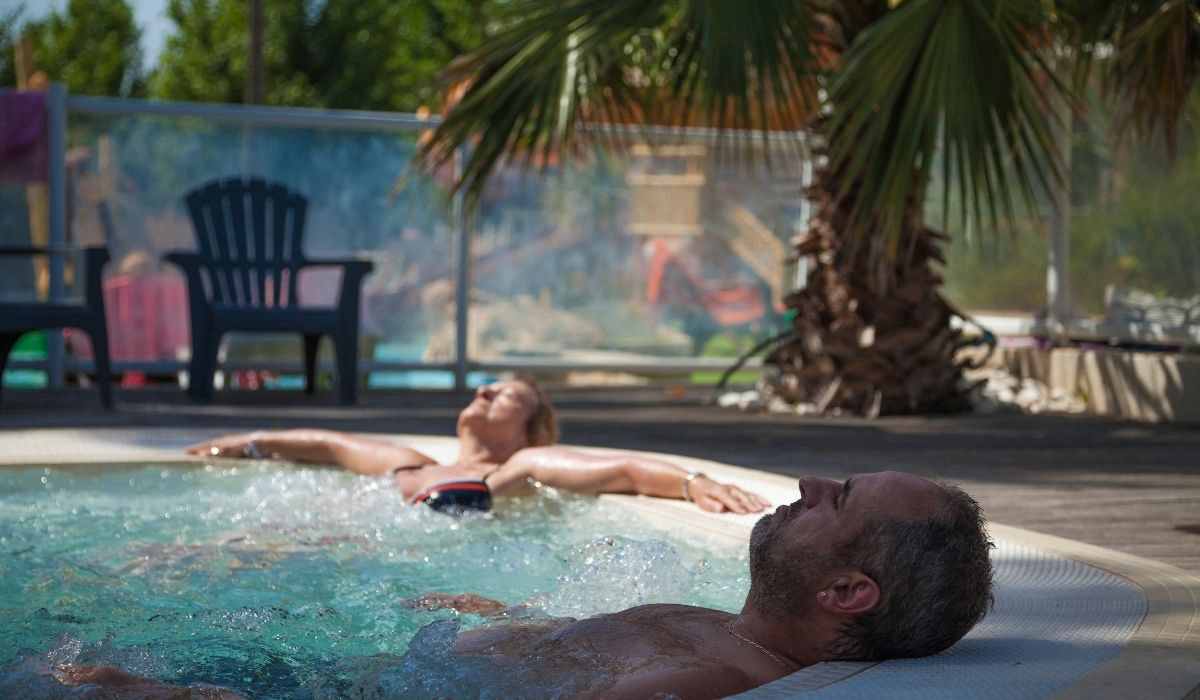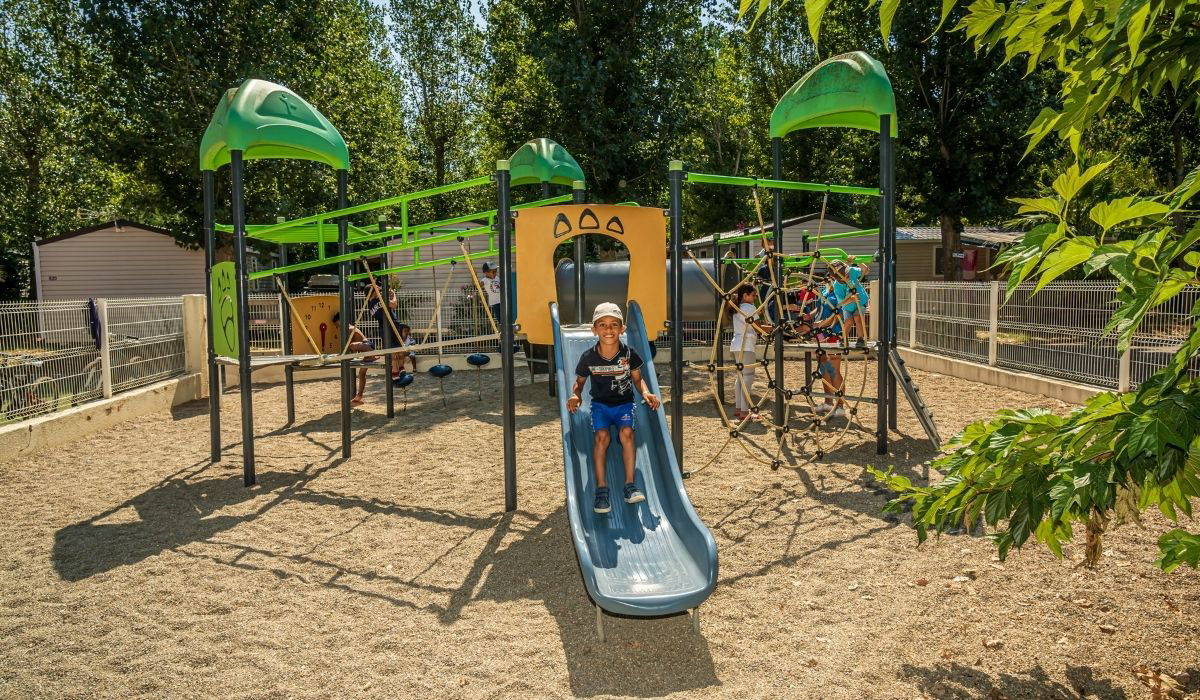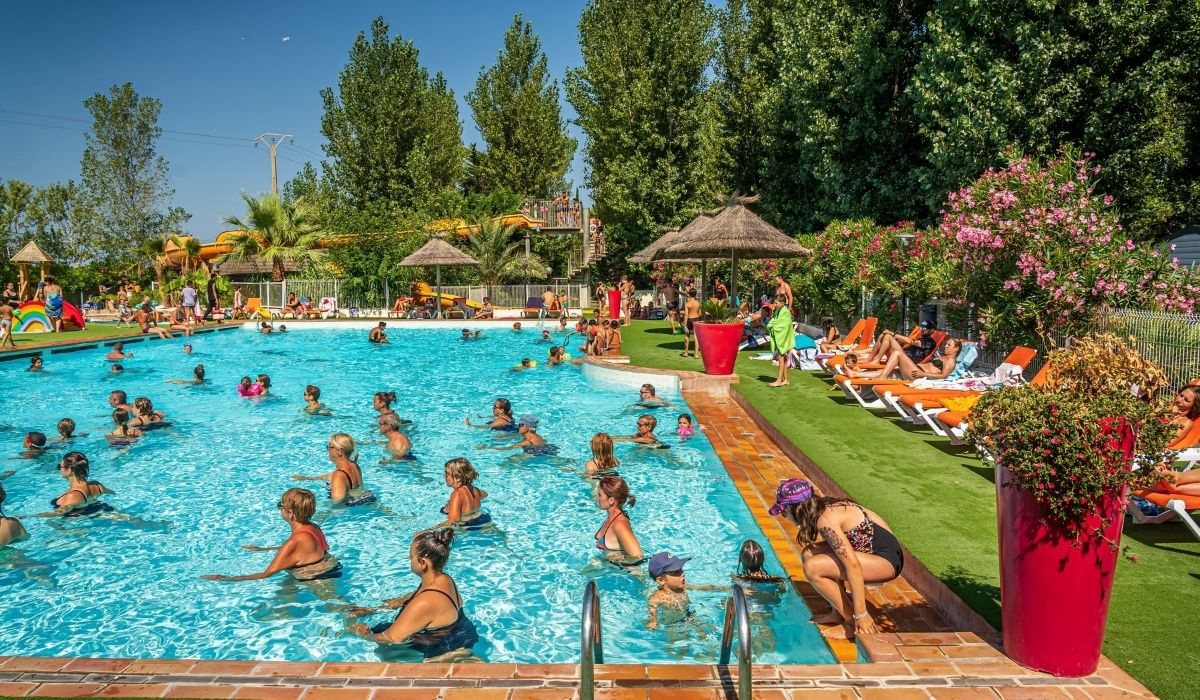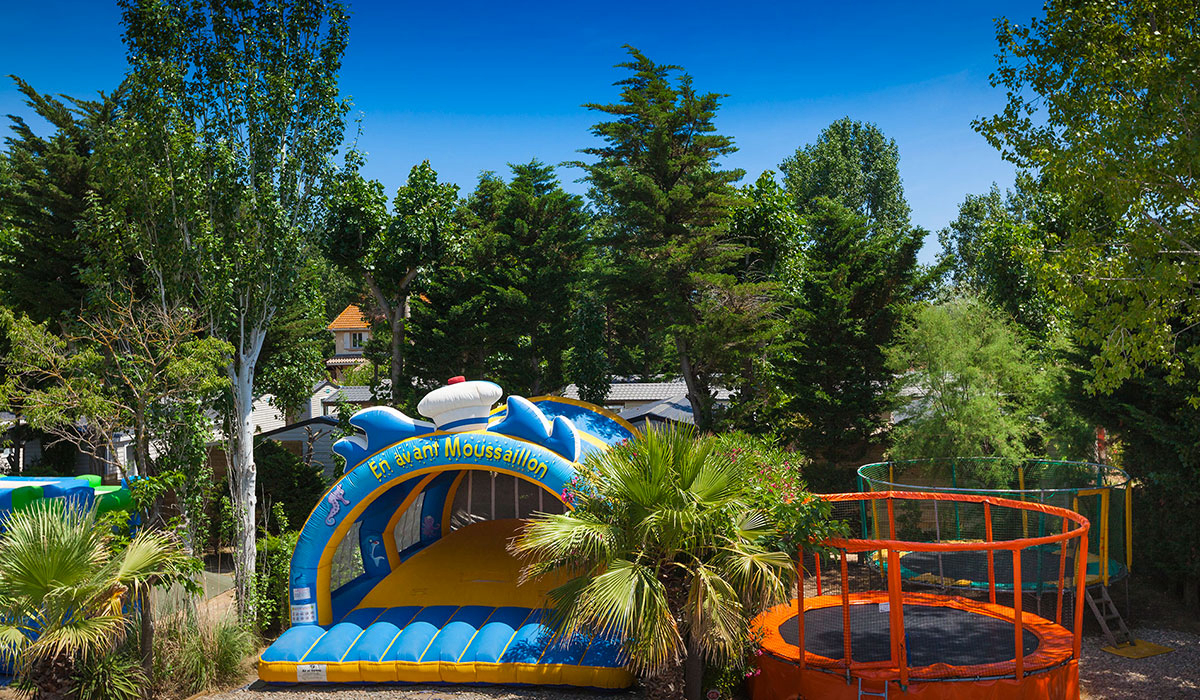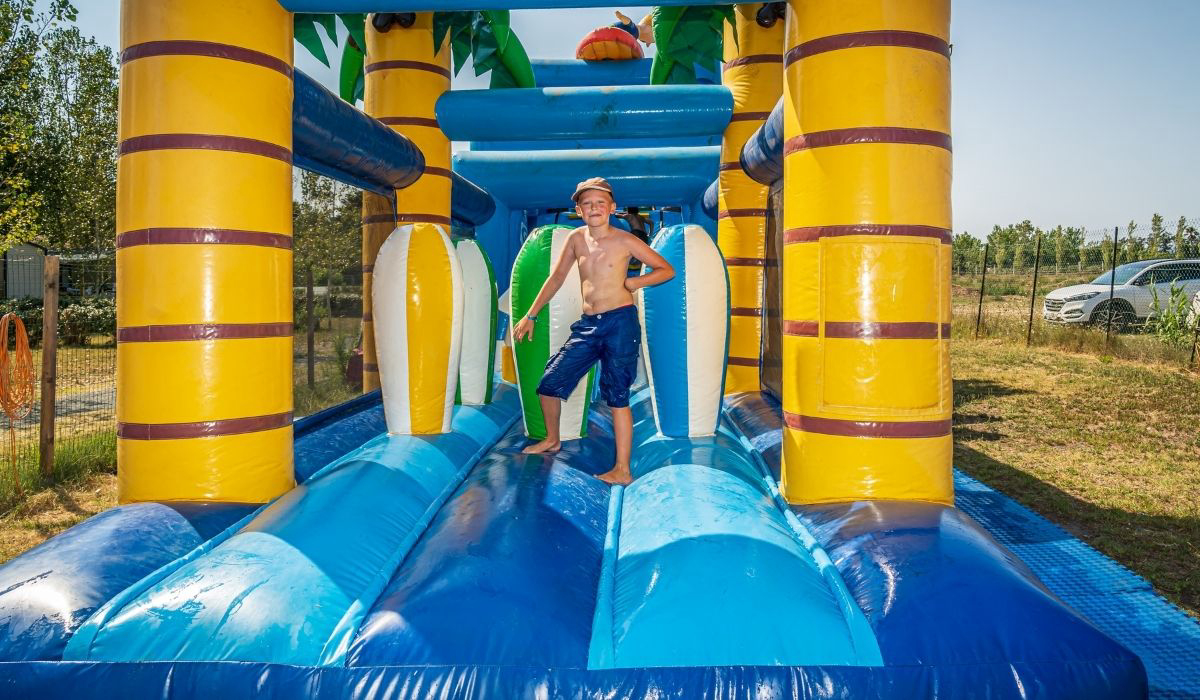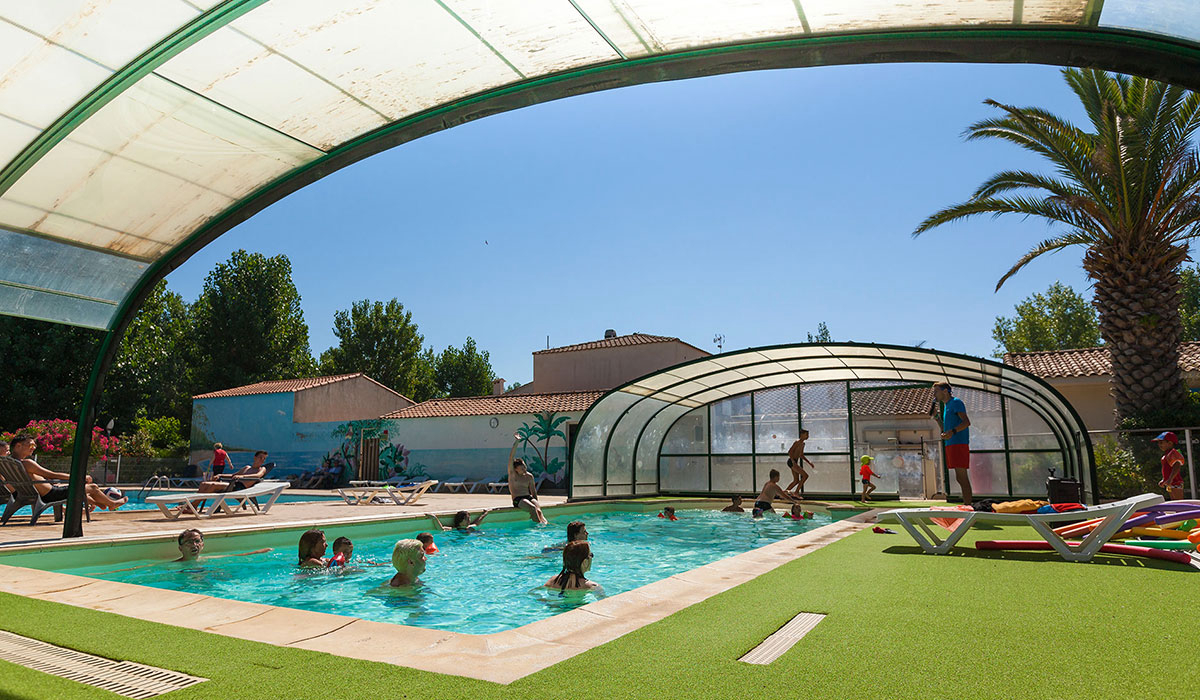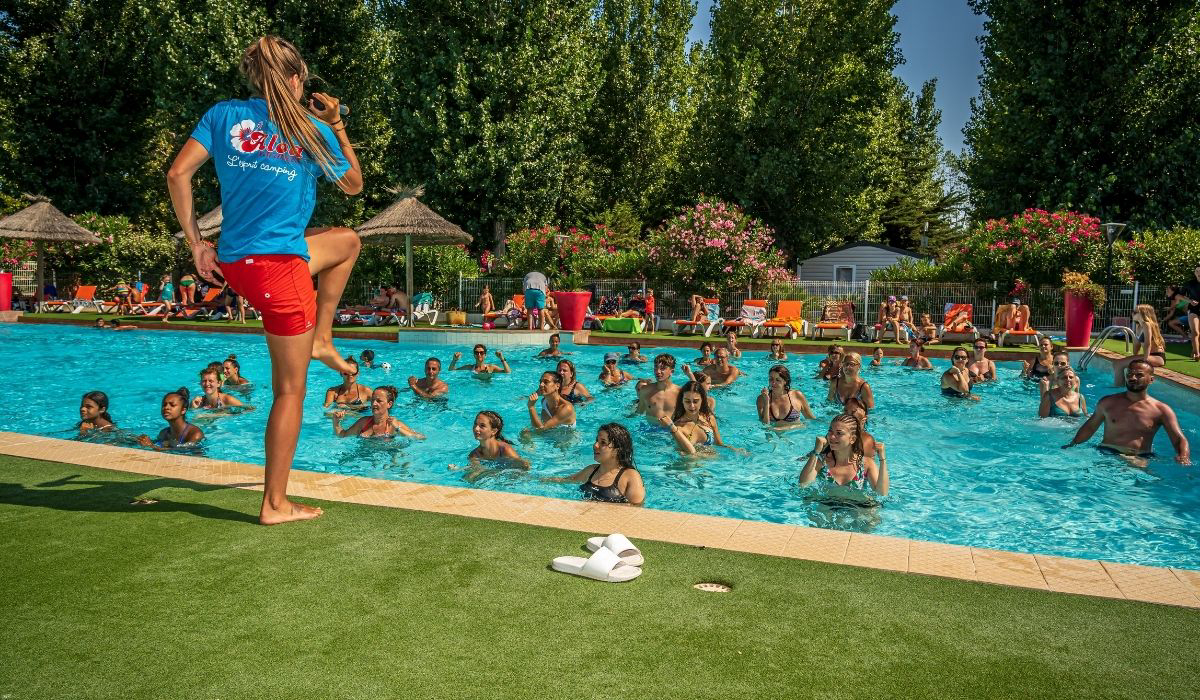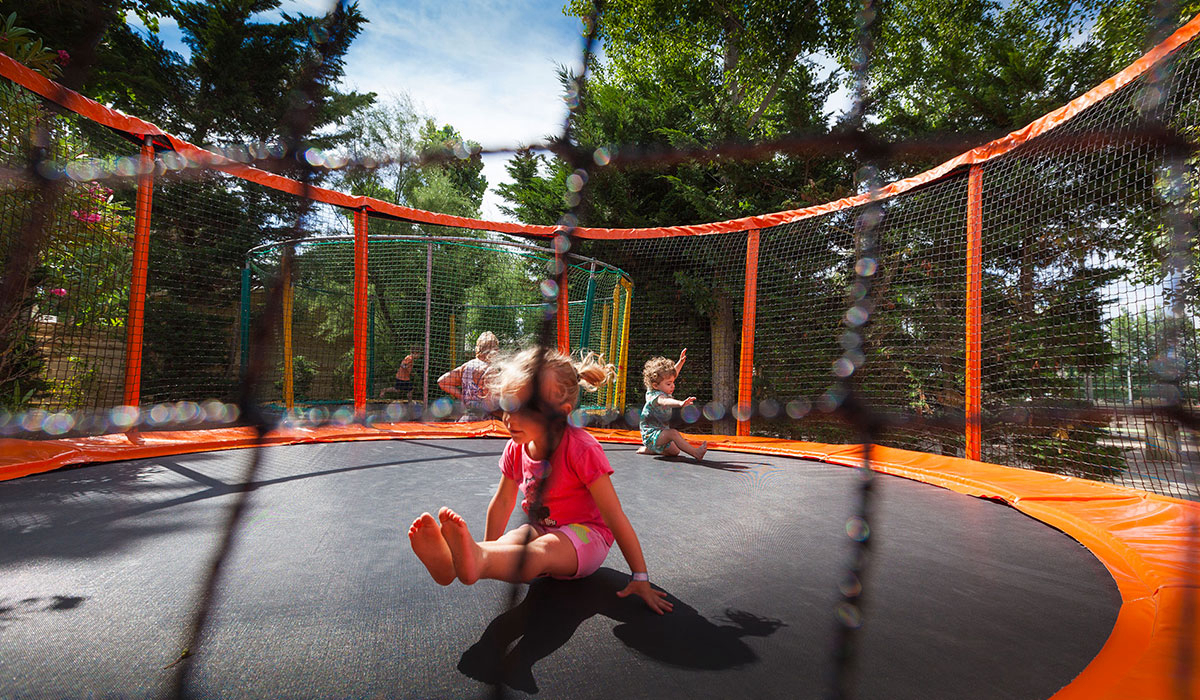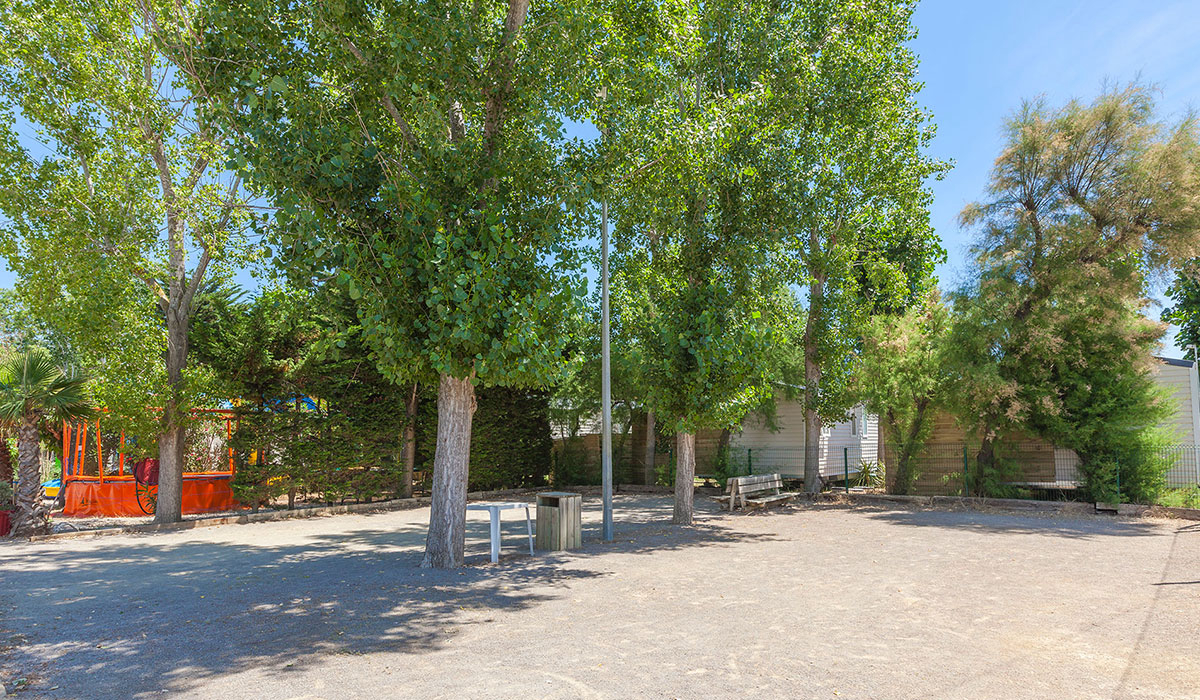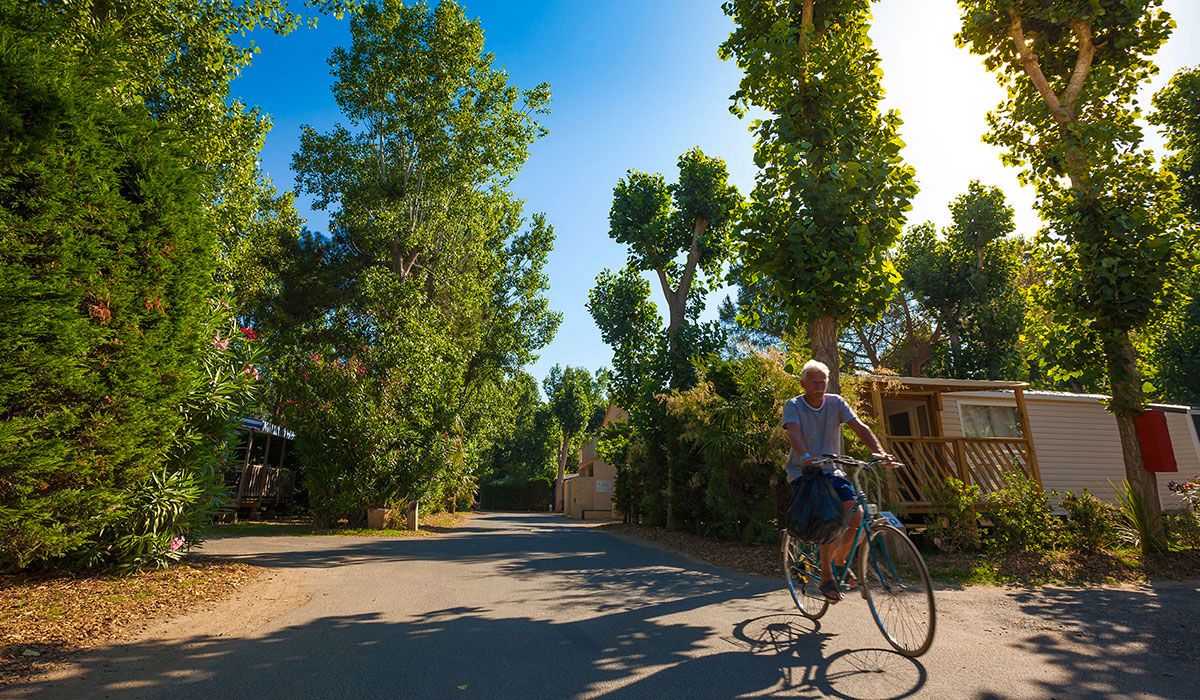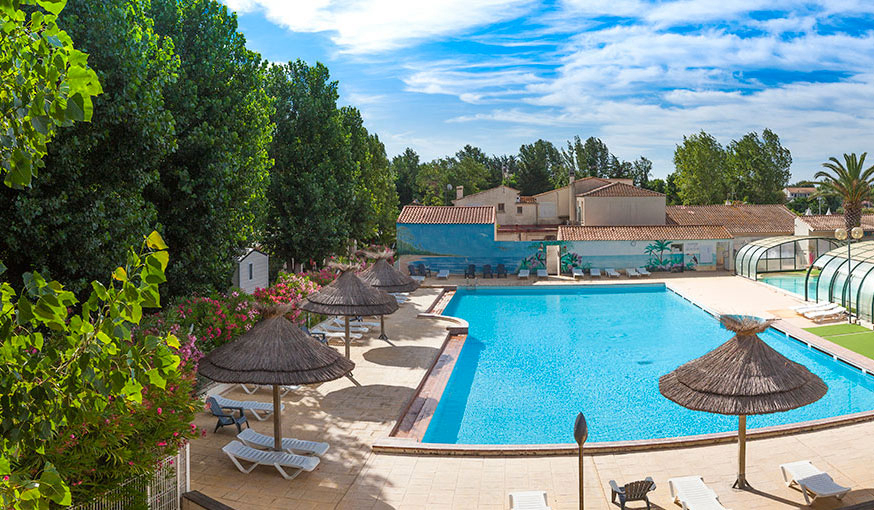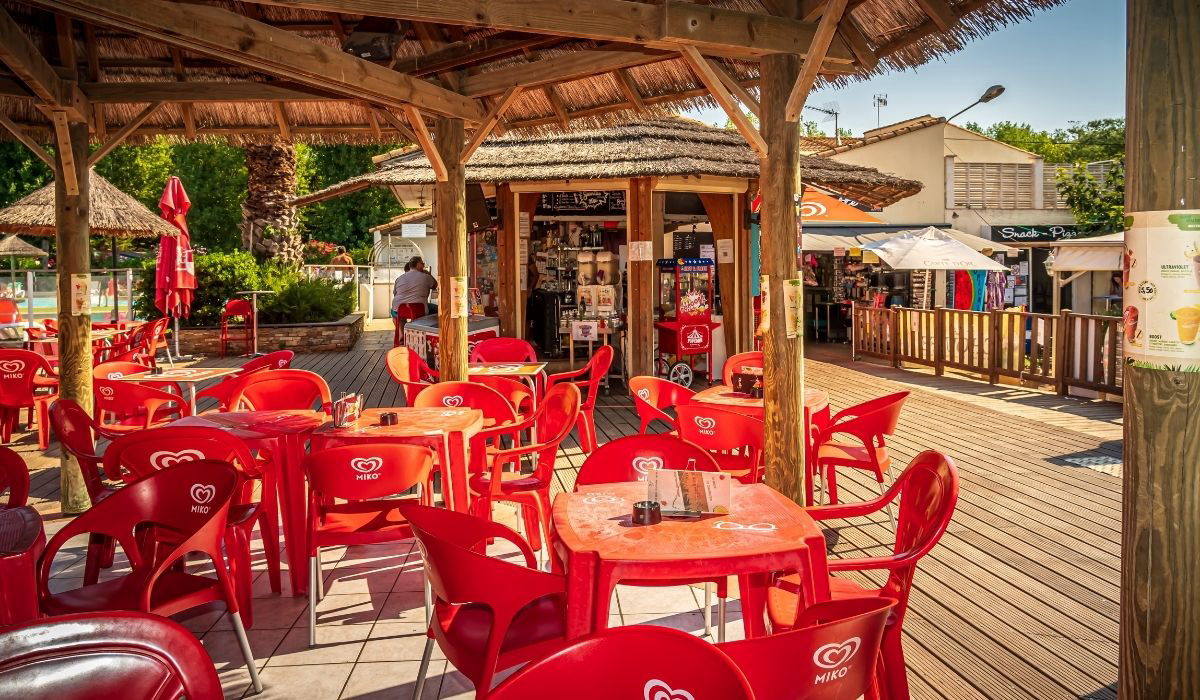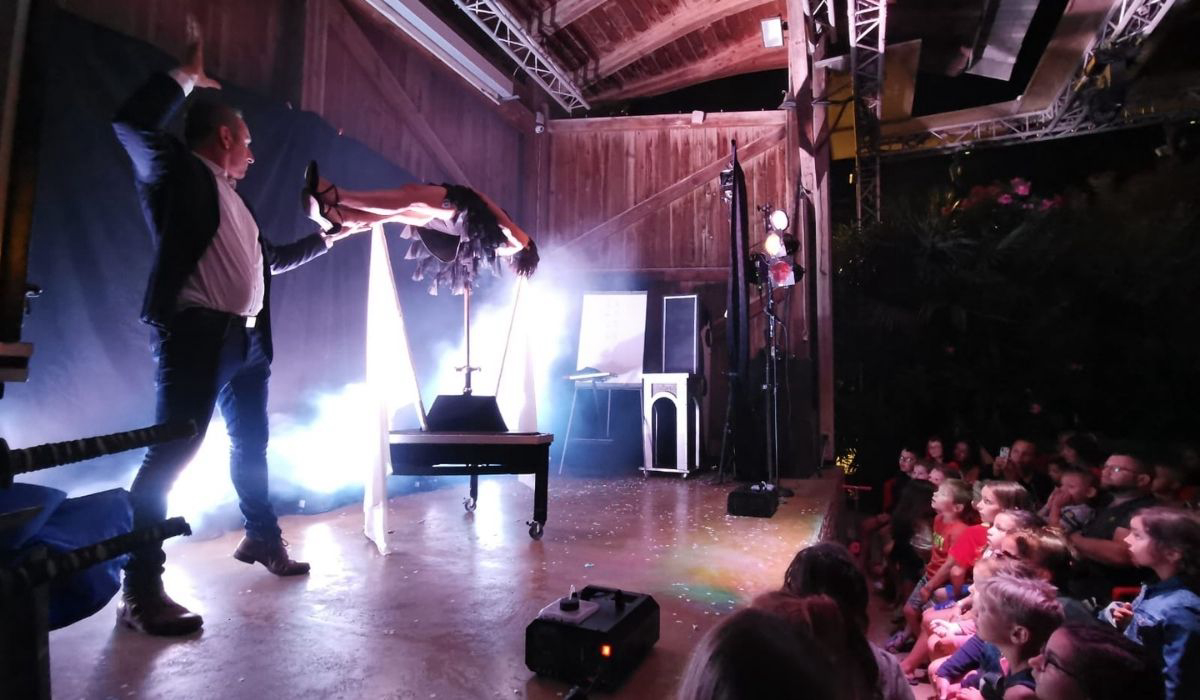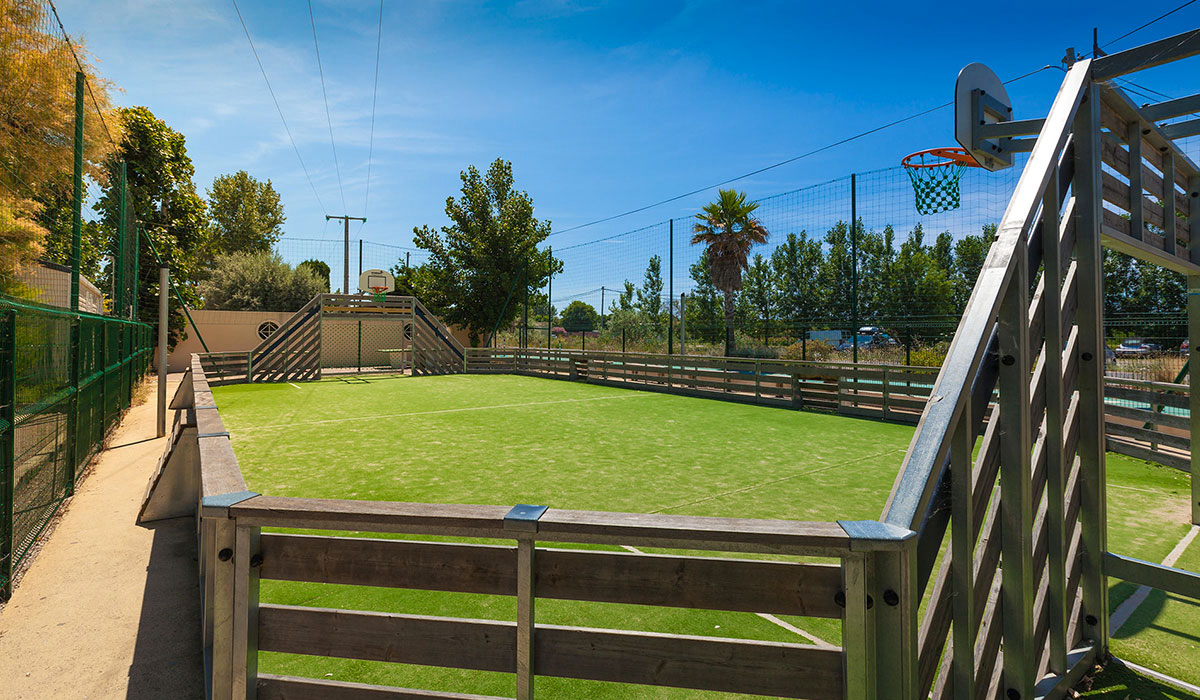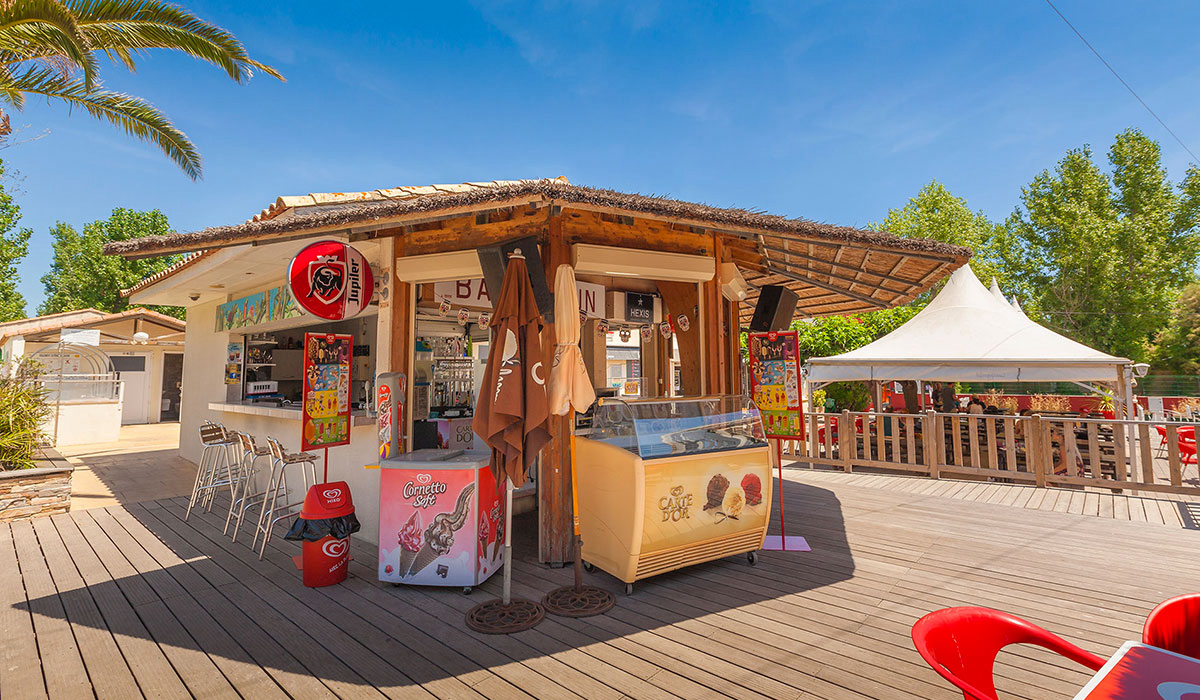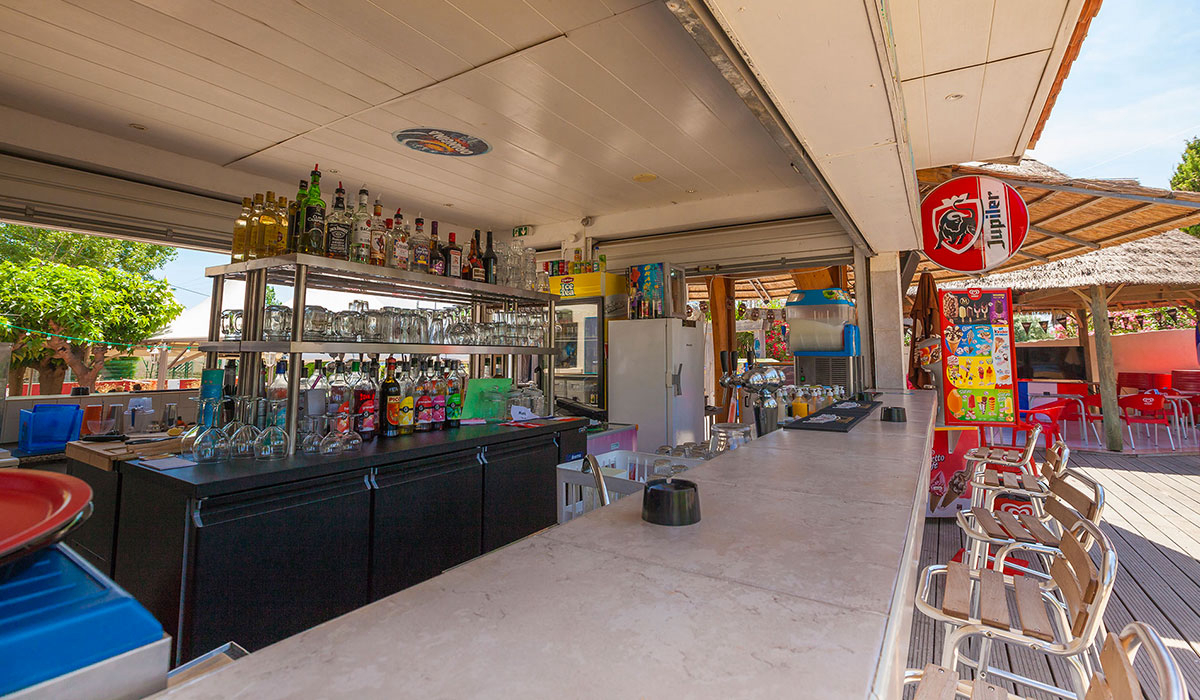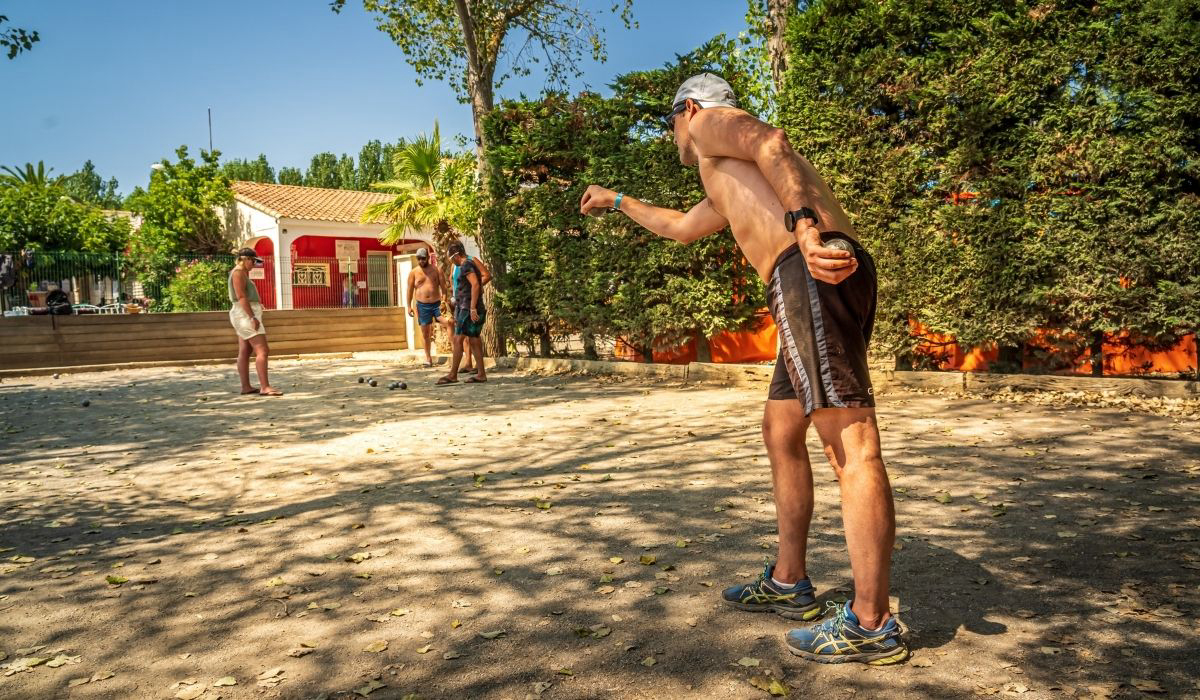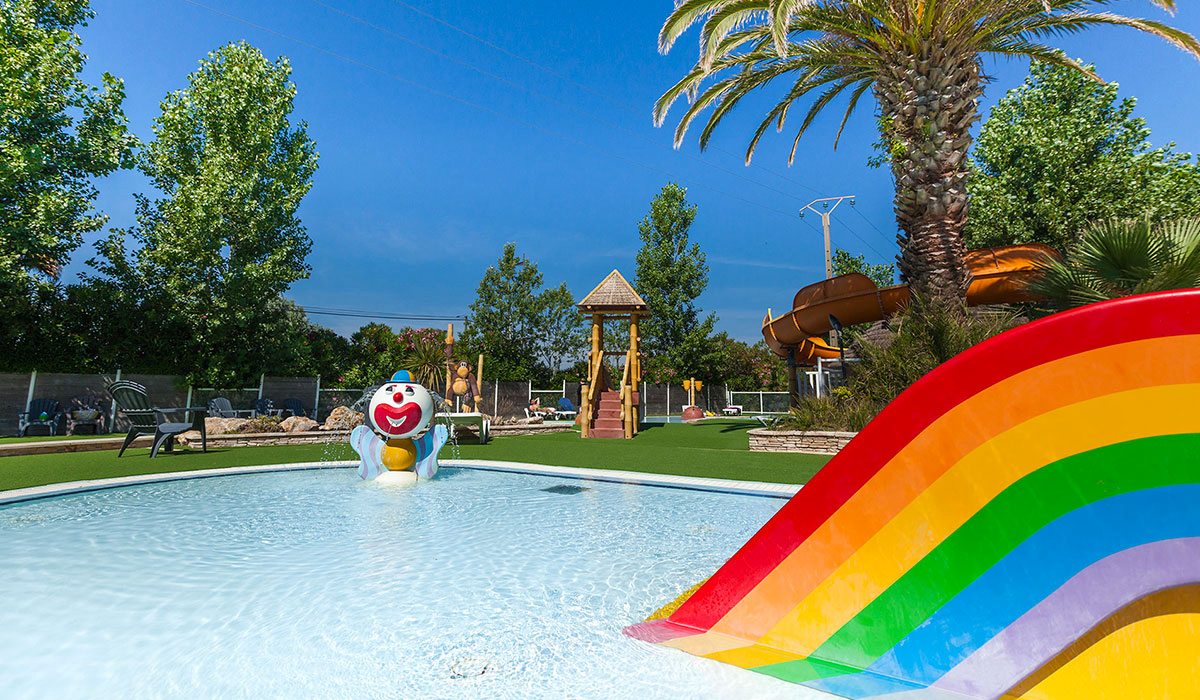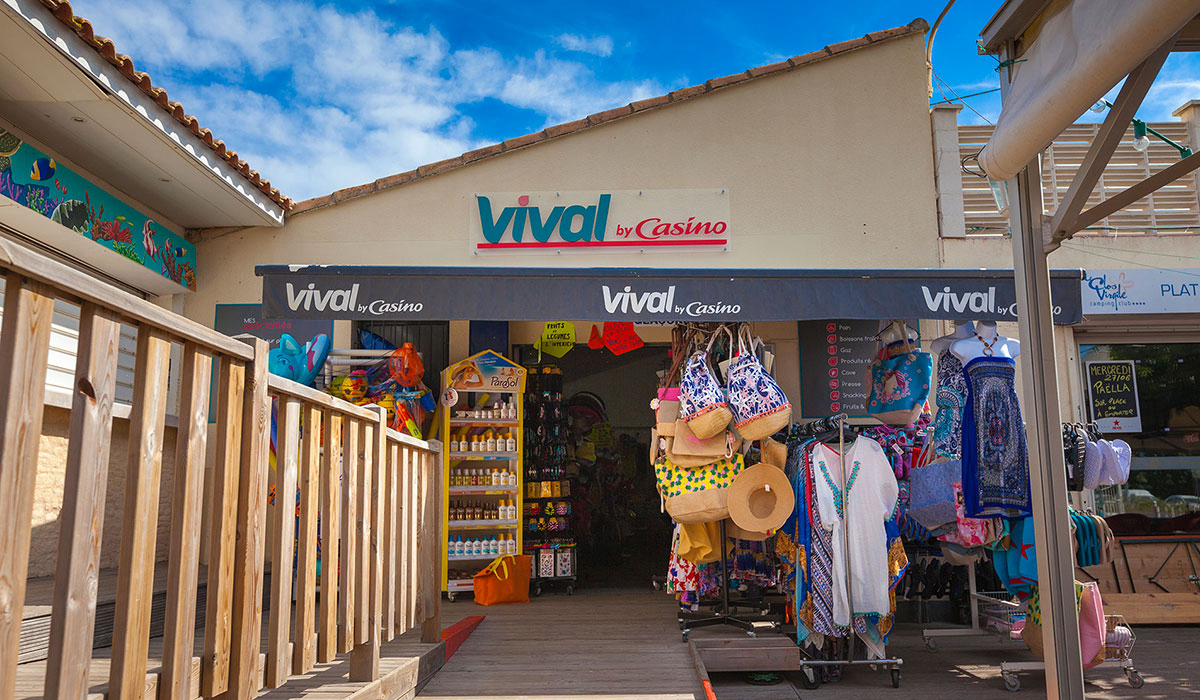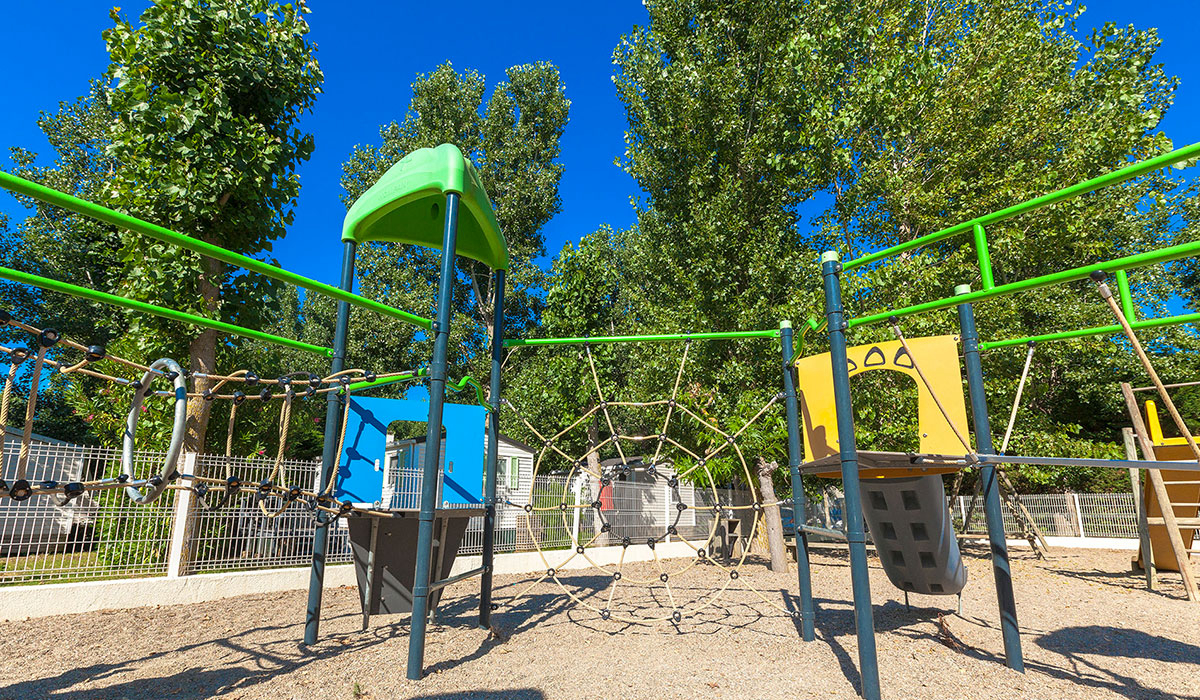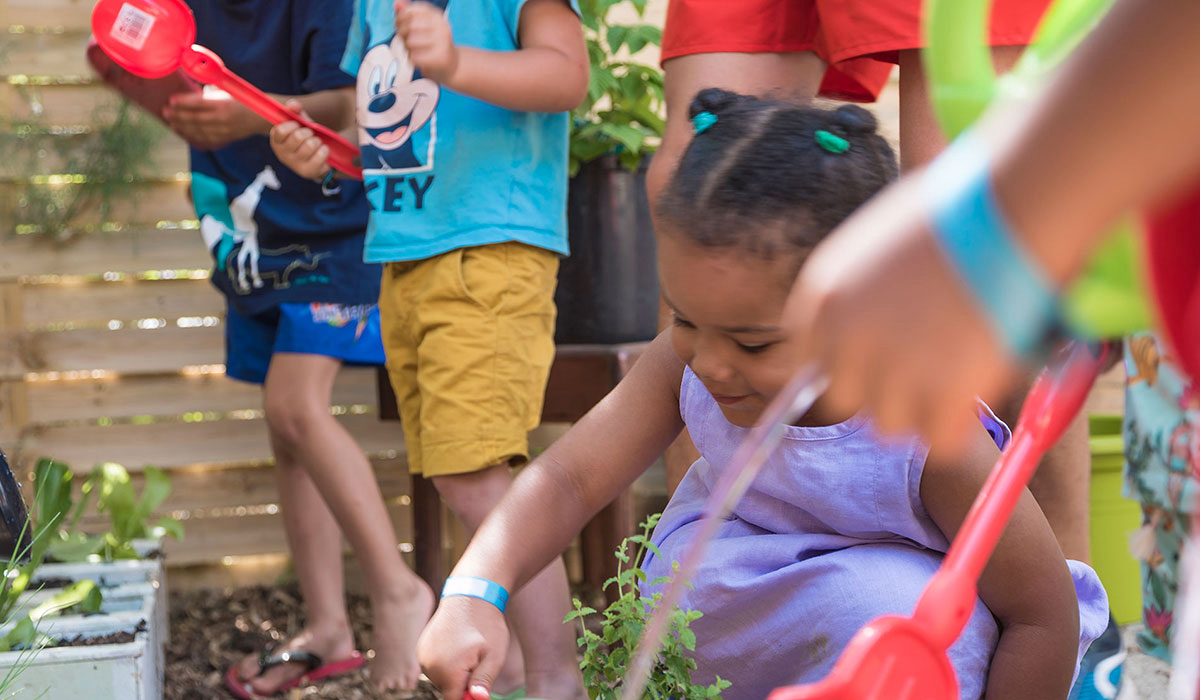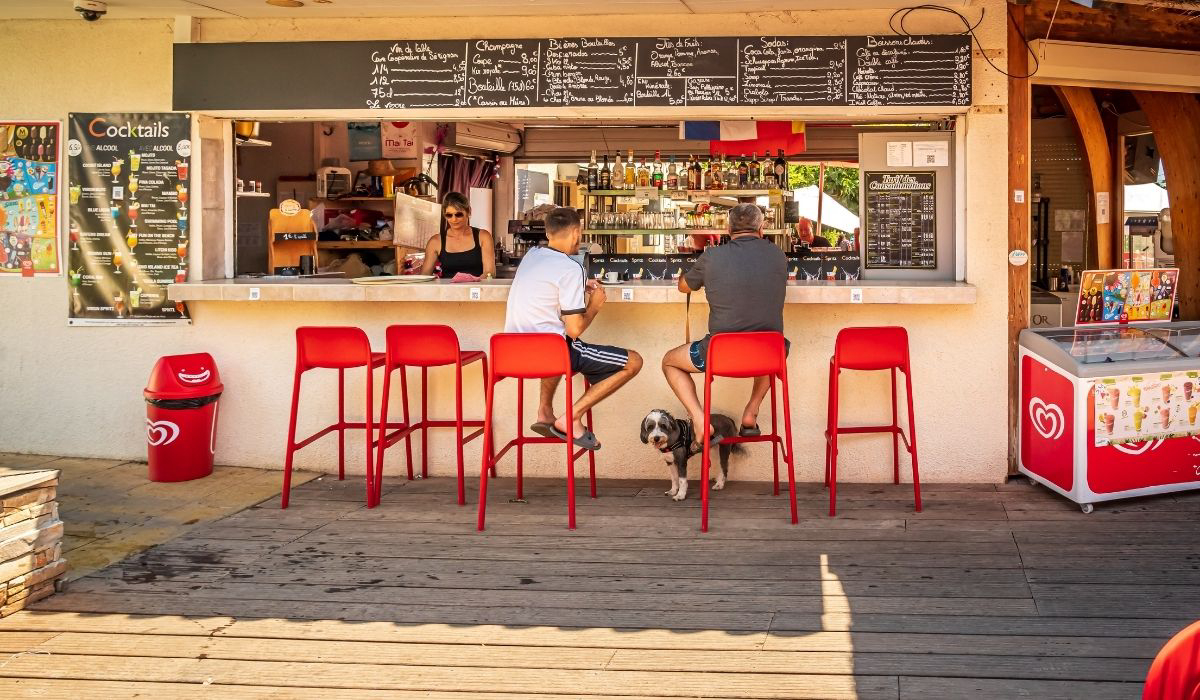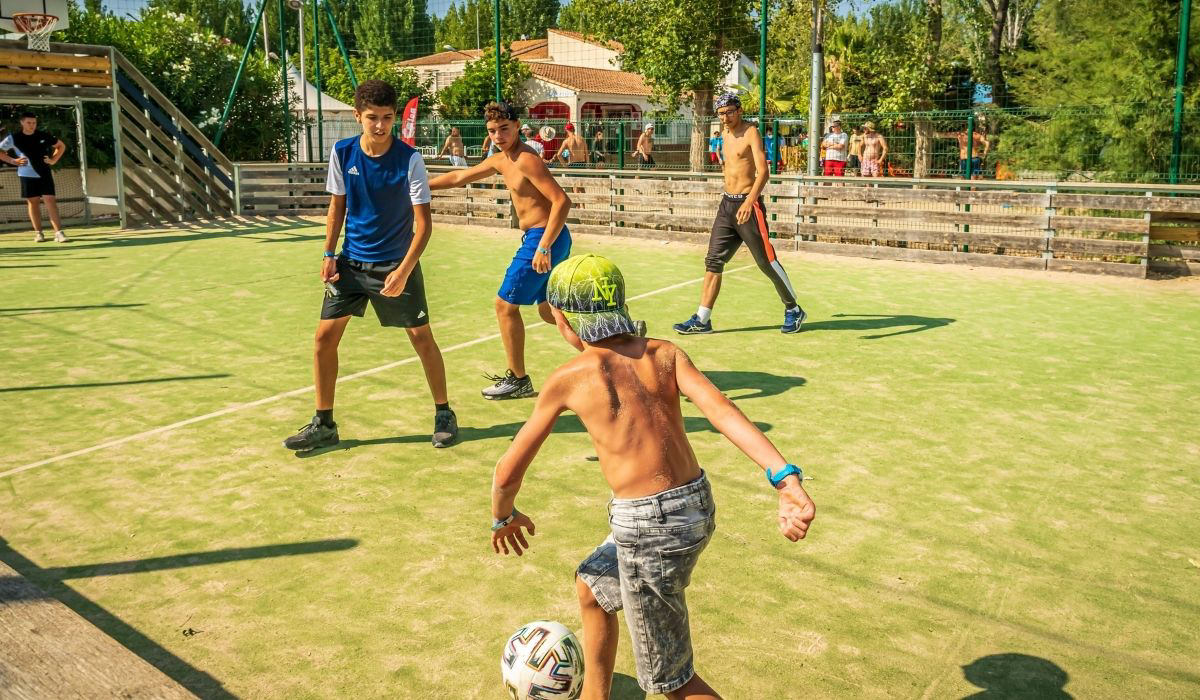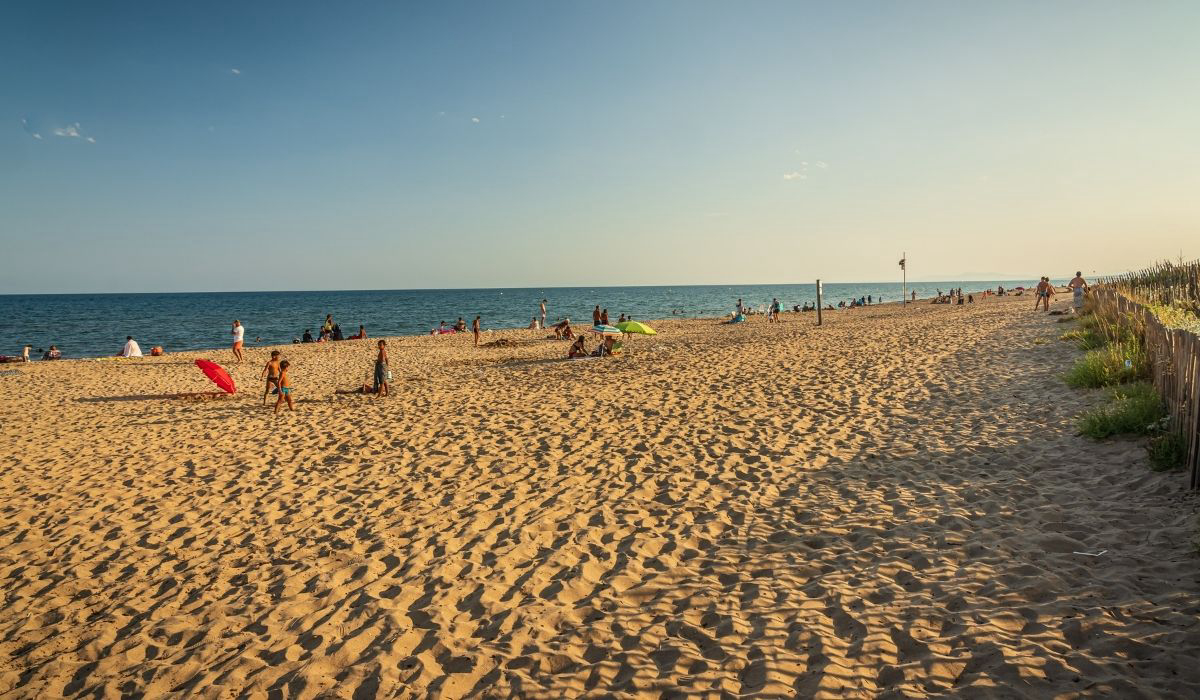 Camping Le Clos Virgile 4 * is ideal for your holidays by the sea. It is located only 400 meters from the beach! To you the immense expanses of beaches of fine sand. The scenery is sublime, which is why the site is preserved. The campsite is upscale and offers services at the height of a 4-star campsite. Accommodation side, all the scholarships will find their happiness. Indeed, there is something for all desires and for all budgets. You can opt for either a rental or a nude location. Different rentals are available: mobile homes and chalets. The mobile homes can accommodate up to 6 people. The mobile home 6 places is comfortable and fully equipped. It has 1 double bedroom and a twin bedroom. Its modern decoration has beautiful summer tones. You will feel close to nature thanks to its terrace and its brightness. For traditional camping enthusiasts, bare pitches are available for rent. They can accommodate your tent or caravan. The many trees of the site will allow you to feel close to nature in a natural environment and especially to enjoy a shady plot for your camping holiday. The water park of the campsite will delight young and old. To bathe whatever the weather, an indoor heated pool is at your disposal. A large outdoor area will allow you to fully enjoy the sun and the blue sky of the region. Palm trees, deckchairs and straw huts will immerse you directly in a holiday spirit that rhymes with sun and relaxation. For even more relaxation, head to the whirlpools of the aquatic area while enjoying the sun. A large swimming pool is also waiting for you. The more adventurous will like to slide along the waterslide. The campsite has thought of the little ones by setting up two paddling pools for children. They can swim safely and have fun with water...
Mobile home 1/4 pers. du 09/07 au 16/07
Marchand: Le Clos Virgile
Voir l'offre
























For holidays by the sea, the Torraccia is the ideal campsite. Its family character and its location between 2 sand beaches make it the perfect destination for holidaymakers wishing to spend a pleasant and relaxing stay with their feet in the water, as well as for those who want to discover the wonders of Corsica . The whole family will be happy to enjoy the swimming pool with water slides and those who prefer to relax can bask in the sun by the pool or by the sea to relax with the waves. A ping-pong and a volleyball court are present to have fun while keeping fit and younger will enjoy the playground present in the grounds of the campsite. Do not want to cook during the holidays? No problem since a restaurant located on the spot takes care of it for you. Bungalows and pods fully equipped are available for rent and allow holidaymakers who want to enjoy the joys of camping comfort. The bungalows can be for 4, 5 or 6 people and offer panoramic views of the valley or the beach of chiuni. Thanks to its exceptional location by the sea, the campsite Torracia is perfect for lovers of water activities. It is also the ideal starting point to discover the many tourist, cultural and natural sites nearby, thanks to numerous hiking trails that invite holidaymakers to soak up the Corsican nature and thus spend an unforgettable stay. Many key places that make up the Corsican heritage are accessible, to the delight of tourism enthusiasts. Sea trips are possible to discover the Calanques of Piana, the Gulf of Porto, and Girolata in the Scandolla Nature Reserve....
Chalet 5 pers. du 29/06 au 06/07
Marchand: Booking
Voir l'offre






























The campsite la Dolce Vita invites holidaymakers to spend a dream holiday between sea and countryside in the heart of the Balagne region in Corsica. By staying at the campsite Dolce Vita, holidaymakers will have the chance to enjoy a privileged proximity to the sea and with a charming river in the countryside. Those who choose to go to the beach will have the opportunity to enjoy the wind and waves to practice various water activities such as canoeing, jet-skiing, sailing, fly-fish, catamaran, Banana and wakeboard. Admiring the rich seabed is also an activity that many dream of doing and will have the opportunity on the beach in Calvi taking scuba diving lessons. Sports on the beach are also present such as beach tennis, beach volleyball and other snowshoeing. Relaxing is a priority for some holidaymakers who will not fail to enjoy the generous climate of Corsica to walk in peace or to sunbathe at the water's edge. Woods are present and invite to make beautiful walks to admire the sea and the pine forest. The campsite Dolce Vita offers shaded pitches in the middle of nature on which to put his tent. All pitches are well defined and offer a generous area of 100 m2. The campsite also offers a chalet for 2 people with kitchen and bathroom, an area of 16 m2 with a terrace of 9 m2. A model for 3 people is also available, with an area of 24 m2 and equally equipped. Impossible to stay in Calvi without visiting the citadel that stands proudly above the city. Walkers will be able to walk down charming paved streets. The panorama offered by the citadel is also a must because it will be possible to enjoy a 360 ° view of the city with its harbor and mountains. It will also be possible to visit the Salt Tower, a vestige dating back to 1495. This tower is an essential part of Calvi's heritage....
Chalet 3 pers. du 25/06 au 02/07
Marchand: Booking
Voir l'offre
Compare the prices of camping rentals France with Toocamp and save to enjoy your camping holiday in France. Find the campsite rental in France that matches your holiday criteria. The campsite rental in France offers a very wide range of campsites, equipment such as water parks, children's clubs, fitness clubs and a host of activities for the family. Be the first to be informed of good camping rental plans in France with Toocamp. Find all last minute camping offers and all camping promotions on toocamp.com.
destination-tres-populaire
region-les-plus-rechercher
Camping Languedoc-Roussillon
Camping Provence-Alpes-Côte d'Azur