Camping Galeria : The guide camping-to-compare
top-camping-du-moment-by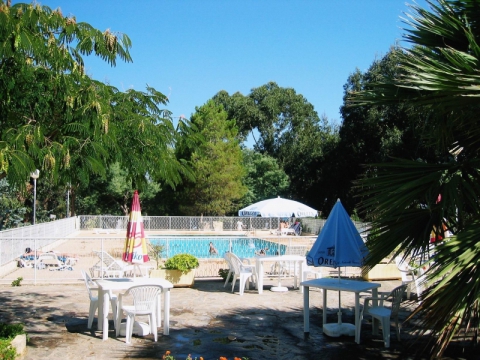 Corsica
Dès 581€ /sem
Calenzana
Camping Paradella
Camping Galeria : The guide - 3 campings à comparer


Ideal campsite is located by the sea just 100 meters from the beach. It is a family campsite that welcomes you on 133 shady pitches. You can stay there in tent, caravan, camper. You will be less than 30 km from Calvi and can appreciate the calm of the campsite, the beach while savoring the liveliness of the city of...
Voir le camping


In Haute-Corse, the 3-star campsite Casa Di Luna will meet you in Galéria, at the gates of the Fango and Scandola nature reserves, on its land of 8-hectare olive trees located just 4 km from the sea. beach of Riccinniccia. In this family campsite seaside, you can stay in fully equipped mobile homes with 2 or 3 bedrooms, which can accommodate between 4 and 7 people maximum, including heating and air conditioning and equipped with semi-covered terrace with garden furniture. You can also install your tents, caravans and motorhomes on large shaded and delimited locations, with electrical connection via a surcharge. Note that the campsite also hosts groups. On site, you can enjoy an outdoor swimming pool, a volleyball or badminton court, ping-pong tables and many activities offered by the campsite half-day and supervised by professionals: kayak sea, seabed exploration, aquatic and pedestrian hiking, via-ferrata and many more! Regarding your meals, you can eat on the campsite even through homemade dishes and discover some typical Corsican specialties. From this quiet and cozy campsite, spend a day in the beautiful city of Calvi located 20 minutes drive from your holiday site, go to meet the natural beauty of the Falasorma region and enjoy the surrounding landscapes alternating natural pools, streams, forests and sandy or pebble beaches!...
Voir le camping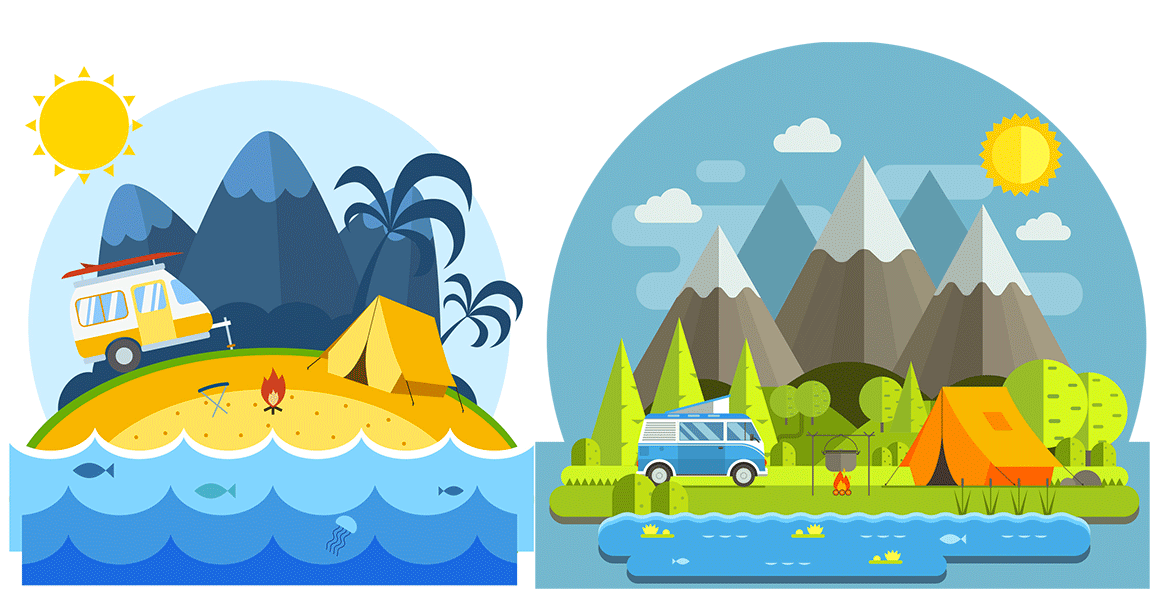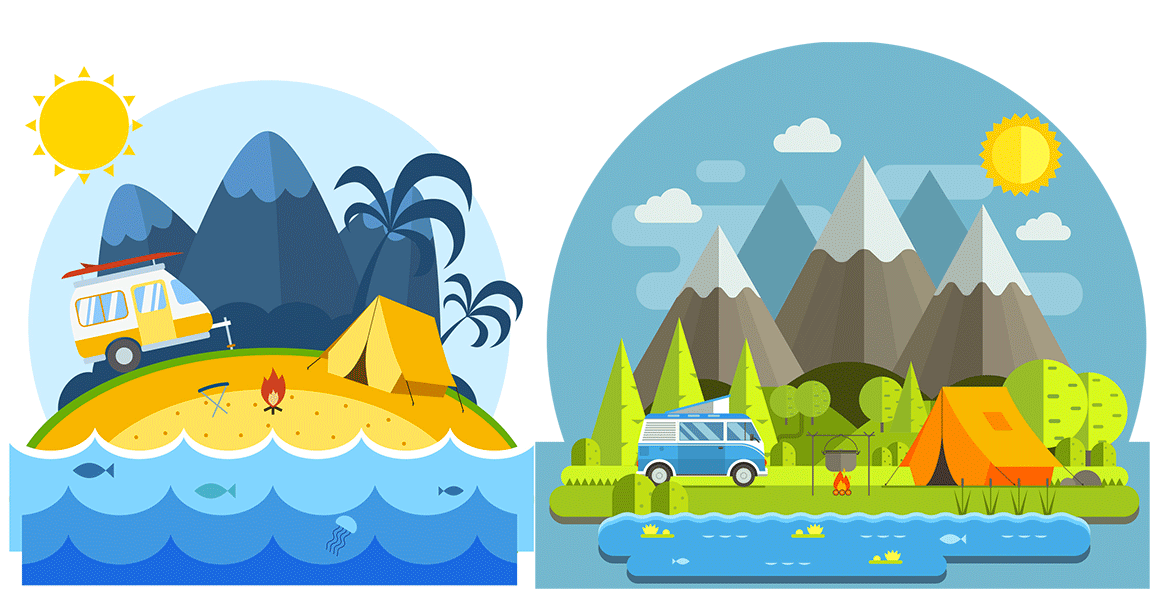 Voir le camping
ville-les-plus-rechercher-pres
listing-text-elargisement km at Galeria
















In the department of Haute-Corse, the 3-star campsite La Morsetta welcomes you between sea and mountain in its wooded area of 5 hectares, located in the region of Balagne, in Calenzana, at the edge of the Big Blue, on the beach of Crovani. In this quiet campsite with direct access to the beach, you can stay in bungalows, mobile homes or even pagans, which can accommodate between 2 and 5 people, perfectly equipped and all with a terrace with garden furniture. Your tents, motorhomes and caravans can also occupy shaded sites, with access to electricity. The campsite La Morsetta offers you mainly calm, relaxation and pleasure of nature. However, for sports fans, you can enjoy summer yoga courses guided by a professional during the summer and practice nearby hiking or horseback riding and of course, thanks to the beach located close to many activities aquatic like wind surfing or scuba diving. At the catering level, you will have access to the campsite itself at a grocery store that also serves as a snack bar, ice cream parlor and a restaurant flanked by a pleasant outdoor terrace. From this campsite on the water's edge, go to admire the remains of the old Argentella mine, discover the landscapes of the natural park and the Scandola nature reserve and visit the picturesque town of Calvi, about 18 km and famous for its ancient citadel and its specific shops....
Voir le camping


The campsite E Gradelle is located by the sea 300 m from the beach. You will stay in a quiet place surrounded by nature. Facing the Mediterranean and starting from many hiking trails, E Gradelle campsite welcomes you in 65 sites for shady tent and caravan. You can go to the discovery of the Calanques de Piana after you have browned the pill on the beach! The campsite is located in the Gulf of...
Voir le camping
listing-text-elargisement km at Galeria


In the department of Corse-du-Sud, in the municipality of Ota, at the gateway to the charming village of Porto, the 2-star campsite Le Porto awaits you in the heart of its park dotted with flowers and fruit trees, located 50 meters from a river and 800 meters from the beach. In this quiet campsite close to the sea, you can occupy, with your motorhomes, tents and caravans, shady pitches, equipped with electrical connections. Please note that the campsite does not offer rental accommodation. To spend pleasant moments with friends, family or solo, you will find on the site itself a playground that will delight your little ones and a ping-pong table that will undoubtedly tempt young people as well as children. not so young. In addition, the rivers and beaches, easily accessible, will be perfect places for swimming, fishing, scuba diving and many other water activities. To quench your thirst and restore yourself, you will find a bar and a communal barbecue on site and, in the immediate vicinity, various supermarkets and several restaurants. From this campsite between sea and mountains to the warm welcome, invest the multiple hiking trails around to discover the majestic forest of Aïtone, practice galore bike rides, boat or horse and offer yourself one of Featured tours to discover the calanches de Piana, Scandola Regional Marine Park or the Gulf of Girolata!...
Voir le camping
autre-destination-populaire-pres








Located in Corsica, in an exceptional and privileged setting on the heights of the Gulf of Porto, Sole e Vista campsite promises an extraordinary stay. The Sole e Vista campsite has an exceptional asset: its aquatic area. Indeed, the whole family will have the chance to enjoy a huge pool with rounded shapes that blends into nature. Vacationers can swim while enjoying an exceptional panorama overlooking the Gulf of Porto and the peaks that dominate. Large spaces around the pool will extend on a deckchair and enjoy this unique setting. Toddlers will be delighted to enjoy a paddling pool reserved for them, ideal for children who can not swim yet and who need a shallow pool that guarantees their safety. Children will also enjoy the aqua-play park which is available to them and which consists of aquatic channels with inflatable floating elements or foam. Obstacles are present as well as water cannons. The campsite has in its enclosure a large sports ground for playing football, baseball, badminton, volleyball or tennis. A petanque court is also present. Balloon and snowshoes can be made available to holidaymakers. For children there is a playground with slide and spring games. Outside the campsite, it will be possible to go for sea trips, fishing and even scuba diving. Aquagym sessions are offered every morning and will start the day in a very invigorating way. Sports tournaments are organized during the day as well as treasure hunts. Vacationers will be able to end the day in style thanks to the musical evenings and themed evenings organized by the camping team. The campsites offered to holidaymakers are located on the terrace and enjoy a natural green, wooded and relaxing with breathtaking views of the Gulf of Porto. Bungalows are available for rent, including the model "bubble" which has a private jacuzzi....
Voir le camping
















For a stay in the heart of nature in a family setting, holidaymakers can spend a stay at the campsite Paradella. The latter is located close to the beautiful beach of Calvi, Clumio and the edge of the forest Bonifato. It is located in a beautiful green setting, which will delight lovers of nature and holidaymakers who wish to spend a holiday in peace and tranquility. The holidaymakers who choose to spend their stay at Paradella will have the privilege to rest in a shady spot, surrounded by eucalyptus trees, pines and mimosas. An ideal setting for a holiday in the countryside to recharge your batteries. The campsite is close to Calvi and the town of Saint-Autonino which makes camping an ideal starting point for all excursions. For a successful holiday, nothing like spending whole days enjoying the swimming pool in the campsite and enjoy the warmth of the Corsican sun. Activities in and around the campsite are numerous. It is possible to play pétanque, ping-pong and tennis. Many catering facilities are waiting for you. The campsite has a snack bar on site, with the possibility to take the dishes with you. A grocery store is also available on site to refuel at any time. The accommodations are many: it is possible to rent bungalows from 22 to 25 m2 for 2 to 5 people, with kitchen, shower and toilet and a terrace with garden furniture. It is also possible to rent fully equipped mobile homes. The situation of the campsite Paradella in Balagne allows holidaymakers to discover a multitude of beautiful landscapes. This region having been the garden of Corsica, it offers wild landscapes and perched villages that will not leave visitors indifferent....
Chalet 5 pers. du 06/25 au 07/02
Marchand: Booking
Voir l'offre




















Located in Corsica in the heights of the Gulf of Porto, the 4-star campsite Les Oliviers promises a natural, family and upscale stay. The heated pool available to holidaymakers in the grounds of Camping les Oliviers is beautifully decorated with rocks and offers very nice round shapes and a good area. This superb high-end pool is located in a green area with unobstructed views. A balneo corner will allow you to relax and eliminate all accumulated tensions. A massaging path is also present as well as a jacuzzi and a whirlpool. The children will be able to refresh themselves in the paddling pool that accompanies the main pool. The deckchairs on the swimming area will allow you to relax and enjoy the scenery. Swimming will also be possible in the river bordering the campsite. For children there is a playground with hut, slide and spring games. Ping pong tables accompany the playground. A gym is present for the greatest pleasure of the holidaymakers who appreciate to maintain the form during their stay. Group classes are offered with weight training, fitness, stretching and yoga. The proximity of the campsite with the sea will allow you to practice underwater diving and other aquatic activities such as kayaking. Other outdoor activities are practicable such as rock climbing, hiking, mini golf and mountain biking. The campers will be able to profit from shaded and raised places being on terrace. It will be possible to take advantage of sanitary blocks distributed on the campsite. The children will have toilets reserved for them with bathtub, WC and changing table. Campers will have the possibility to rent a refrigerator and a safe. The chalets that are rented by the campsite les Oliviers are made of wood and have a fully equipped kitchen, a covered terrace with garden furniture, a collective barbecue, a shower room and toilets. toilet. The luxury model chalets offer absolute comfort as well as a panoramic view. Some holidaymakers will appreciate to spend an original stay in one of the caravans proposed with the air-conditioned renting and having a stay, a small kitchen, a room of water and TOILET....
Voir le camping


Located on the edge of the river 'U Portu' and not far from the sea, this natural site on a mountain side will welcome you for a peaceful holiday. In a chalet or in residences you will discover a green landscape, enjoy the refreshing waves of the torrent, a heated swimming pool (nearby) and will be warmly welcomed by the team of Casa del...
Voir le camping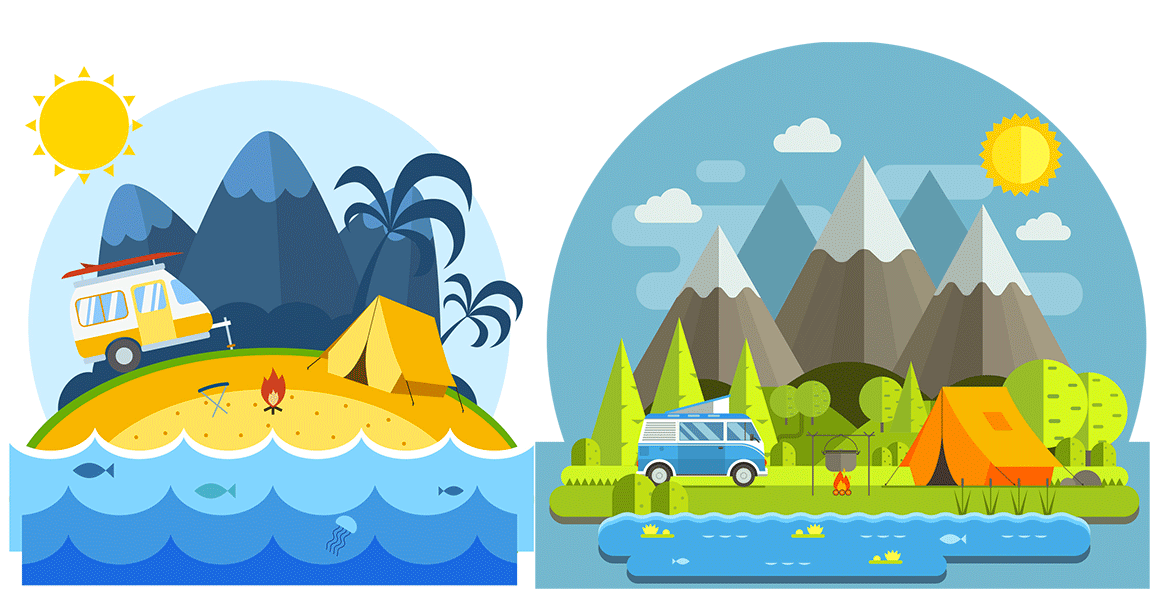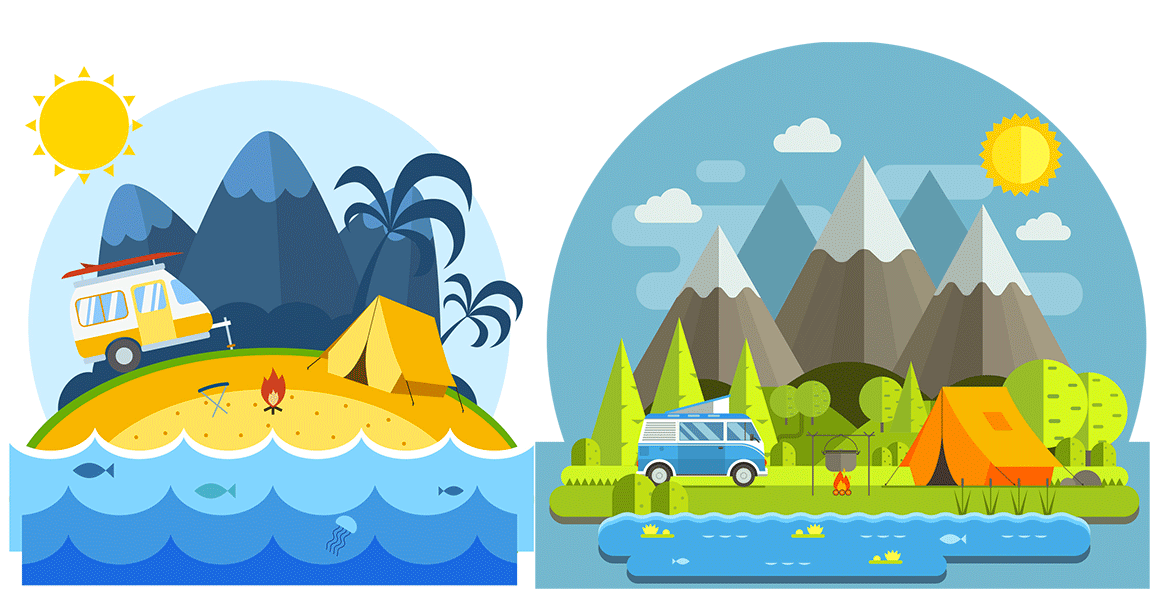 The campsite Funtana Alora is a family-run establishment located in Corsica near the sea. Holidaymakers will be able to say that they have a dream holiday at the Funtana Alora campsite thanks to the superb heated outdoor swimming pool in their enclosure. This large pool is at the foot of a huge rock and will enjoy pleasant swimming. Many sunbeds and umbrellas accompany the pool and allow to alternate between swimming and idleness. For swimming, it is also possible to reach a river near the campsite and invites to enjoy its natural pools. A multi-sports field is present in the campsite and will allow sports fans to practice the activity they prefer. Entertainment is offered in July and August, including parties with DJ and punch. Concerts of Corsican songs will delight the ears of holidaymakers between May and September. The campsite offers relaxing pitches between sea and mountains, delimited by stones and whose vegetation is luxuriant. The natural setting surrounding the campsites will give vacationers a real sense of well-being. Beautiful wooden chalets are available for rent and will allow you to enjoy a natural atmosphere in a wooded setting with pines, eucalyptus and chestnut trees. These chalets are suitable for 6 people and consist of a kitchen equipped with dishwasher, oven and microwave. A living room with sofa bed is present as well as 3 bedrooms with beds. Tenants can enjoy a bathroom with shower, toilet and a terrace with garden furniture. The holidaymakers will be able to leave the campsite to make superb excursions at sea or to rent boats and to admire the magnificent natural inheritance which makes the richness of Corsica....
Voir le camping












The Bella Vista is a family campsite, located in Calvi in a park. Its proximity to sandy beaches (700m) makes it an ideal destination for those who want to spend a holiday by the sea. The park where the campsite is located is wooded and flowered, on a surface of 6 ha and offers shady pitches. The campsite is equipped with 3 very clean sanitary blocks with hot showers and a nursery. The property offers camping pitches and cottages are available for rent. These are fully equipped with living room, kitchen (hotplates, refrigerator, microwave, coffee maker etc.), shower room, separate toilet and bedrooms. A covered terrace with table and chairs is also present and so that holidaymakers can spend moments of conviviality there. The chalets all have TV and safe, and linens and dishes and utensils are provided. These rentals offer the chance to stay comfortably in a quiet and relaxing nature. A mini market is present in the campsite, where holidaymakers can find the necessary. A pizzeria snack ensures holidaymakers can eat. Due to its location, the Bella Vista campsite is the ideal starting point to discover Calvi and all the vast bay of Balagne. In an exceptional setting between sea and mountains, the activities are numerous and invite holidaymakers to discover the beautiful natural setting of the region. White sand beach, jet-ski, paddle boats and other water sports are sure to give vacationers an unforgettable stay. The center of Calvi, with its markets and quaint little streets invites us to take long walks, and to admire the bay of Calvi, holidaymakers can go to Notre-Dame de la Serra which offers a magnificent viewpoint. Hiking, tree climbing, quad and even paragliding are all activities that allow you to discover the surroundings otherwise....
Voir le camping


The 2-star campsite Le Libecciu, located in Calvi in the department of Haute-Corse, in the heart of the Balagne region, welcomes you in a friendly family atmosphere, just 600 meters from the sandy beach and 1 km from the beach. km from the city center. In this campsite close to the sea, you can reside in Bengalis toilés with garden furniture, without sanitary or water supply, provided for 4 to 5 people or in chalets with furnished terrace, fully equipped and can accommodate up to 6 tenants. You can also install your tents, motorhomes and caravans on bare and semi-shaded sites, with or without electrical connection. On the sports and leisure side, there is a playground for toddlers, volleyball and petanque courts, a table tennis table and, of course, nearby, the beach and its many possibilities for pleasant walks. aquatic weather. During the two-month high season, the campsite also offers various fun and sports activities in the morning for younger children and teen clubs and several activities for the whole family day and night. To restore you, you will be able to have collective barbecues as well as a bar-glacier with television, to participate in the regular gourmet thematic evenings and finally to reach easily the trade and services of the municipality. From this campsite with trees and flowers, stroll through the beautiful city of Calvi between shops, beaches, citadel and historical monuments, win the hilltop villages of Balagne and discover the natural beauty of the reserve Scandola!...
Voir le camping


Located in Calvi, in the Haute-Corse department, the 3-star campsite Paduella welcomes you on its 4-hectare wooded grounds, nestled at the foot of the mountains and only 300 meters from a sandy beach. Within this campsite close to the sea, you can stay in fully equipped bungalows floor, without sanitary, for 4 to 5 people and with a private parking space and a terrace with garden furniture . You can also install your motorhomes, tents and caravans on well shaded pitches, delimited and numbered, all provided with an electrical connection. To spend a pleasant stay in solo, with family or friends, the campsite offers various leisure facilities such as volleyball and football fields, a playground with ping-pong tables, a table football and various fun structures for toddlers, a billiard table and a TV room. To soothe your big thirsts and small appetites, you can enjoy a bar with an indoor dining room and an outdoor terrace with ice cream and breakfast service and a grocery store where you will find everything you need. he might be missed during your camping break. On the other hand, be aware that you can easily access many restaurants, bars and supermarkets a few meters away. From this campsite with Mediterranean climate, practice mini-golf, horse riding, tennis, sailing, diving and many other activities through the nearby sports centers, visit the charming fortified town of Calvi (1.7 km) and discover the beauties of the landscapes mixing sea and mountain of the region of Balagne!...
Voir le camping














Camping Clé des Champs, located in Calvi in Corsica, 300 m from the beach of Calvi and 800m from the city center, fits in a natural landscape while offering the maximum comfort to its residents. In the bungalows, as in the chalets, we are at home. They can accommodate 2, 4, 5, or 6...
Voir le camping
You will find 3 campsites at Galeria in Corsica to spend your holidays..
Much appreciated by campers, 1 3-star campsites are the best value for money. If it is the beach that attracts you in Corsica, you can book a rental in one of the 1 campsites at Galeria on the seaside. The camping comparator allows you to find the best price for your outdoor holidays in Galeria.
Here is the identity card of the 3 campsites at Galeria by range and equipment
- 1 campsites near the sea, - 1 3-star campsites, - 2 campsites with a pool,
The price of campsites at Galeria
On the price side, a week camping in Galeria in a 4-person mobile home will cost you on average 1258€ in high season and 1155€ in low season.
Here is the evolution of the average prices 1155€ for a rental of a family mobile home for 7 nights on a campsite in Galeria over the whole holiday season.
In June : 1155€, From 1-15 July : 1674€,
Our camping comparator allows you to compare the prices of camping trips to Galeria for one and two weeks. However, you can book a short camping trip at Galeria or a weekend in low season.
Choose a campsite in Galeria : practical advice
We propose here the list of campsites available at Galeria classified by popularity. When booking your stay, please note that you can ask each campsite to Galeria choose the location of your mobile home. If you are looking for peace and quiet in one of the 2 campsites in Galeria, ask for accommodation away from the entertainment areas (pool, bar, restaurant...).
To make your stay easier, the campsite with the most popular Galeria is:
Good deals and promotions on campsites at Galeria
Finding a good plan or promotion on a campsite at Galeria becomes easy! We update daily all the prices of mobile home rentals in Corsica, furnished tents and unusual accommodation. You can find the best camping promotion every day at Galeria. We advise you to take advantage of the last minute offers in Corsica which will start from the opening of the campsites at the end of May. On the good side, look at the evolution of the prices of large capacity mobile home rentals because it is often on this type of rental that you will find an interesting discount for your holidays at Galeria.
We therefore wish you to find the campsite of your dreams at Galeria for your family holidays in Corsica!