Camping Bonifacio : The guide camping-to-compare
top-camping-du-moment-by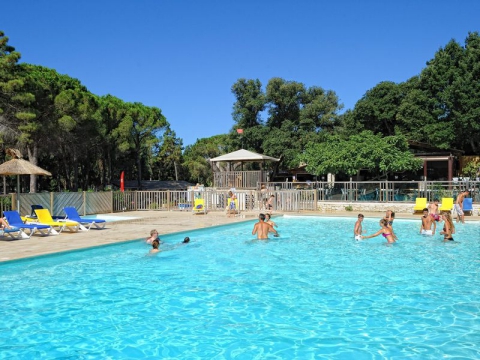 Corsica
Dès 1589€ /sem
Bonifacio
Camping Campo di Liccia
Camping Bonifacio : The guide - 9 campings à comparer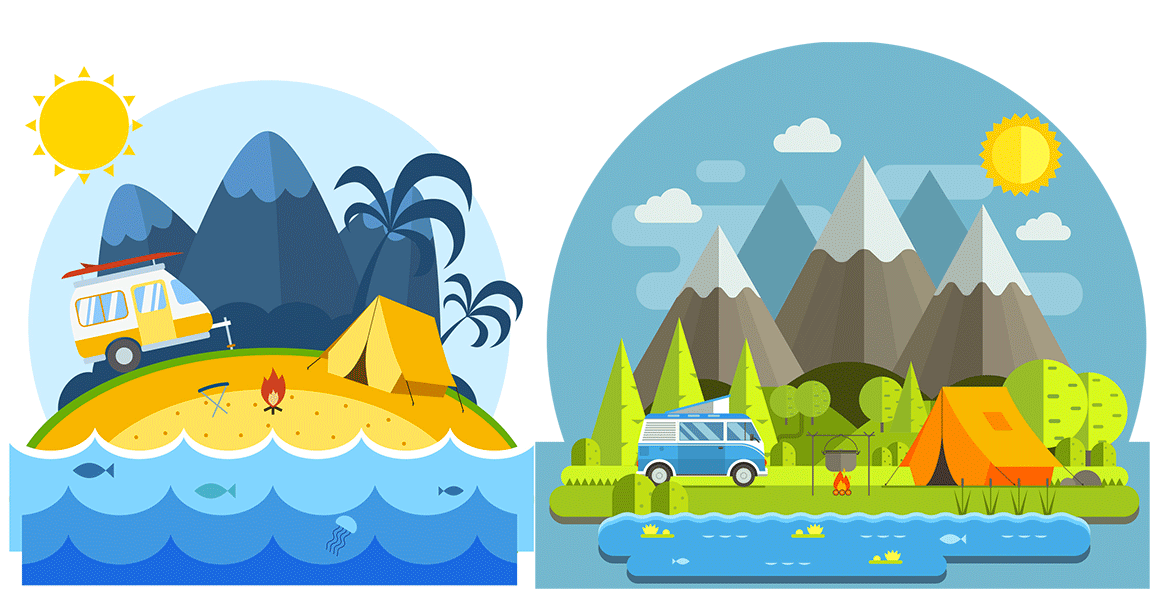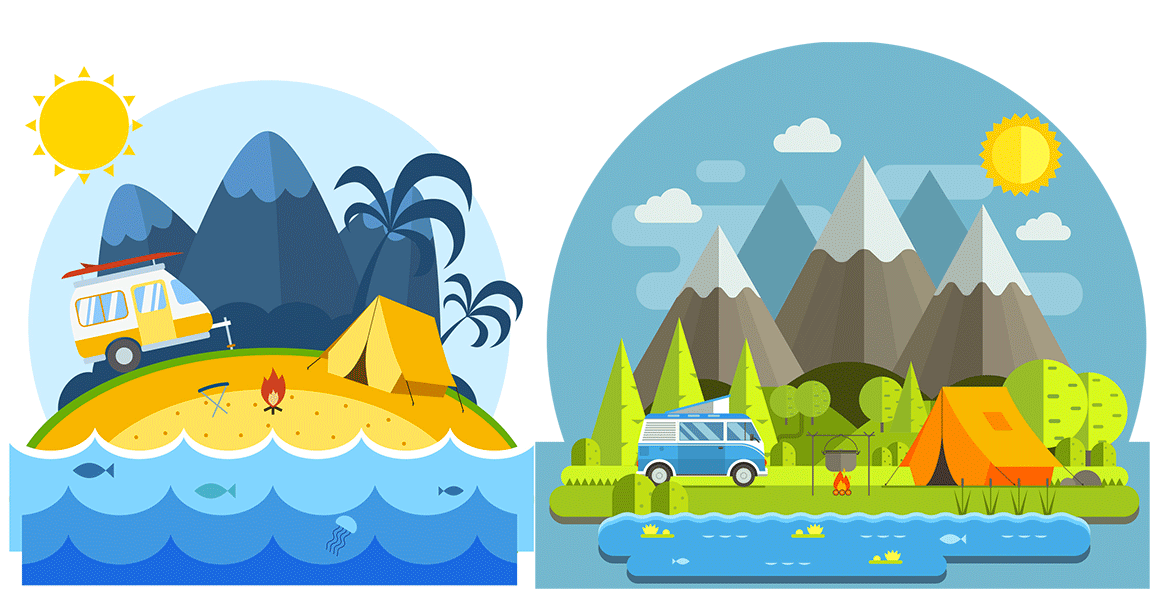 Located in Bonifacio, in the department of Corse-du-Sud, the 2-star campsite Araguina gives you an appointment in its green setting, close to the city center and 200 meters from the charming port of this picturesque capital. In this campsite rhyming with calm and relaxation, you can stay pleasantly in air-conditioned chalets for 2 or 4 people, fully equipped with 1 or 2 bedrooms, a kitchen with living room, a bathroom, a TV, access WIFI, a terrace with barbecue and secure private parking. You will also be able to occupy, with your tents, motorhomes and caravans, pitches shaded by olive trees and oaks, with access to an electrical connection. If the campsite does not offer leisure facilities or entertainment, it will be the ideal starting point to visit southern Corsica while spending a quiet stay with friends or family. To eat, you can enjoy on site a pizzeria where you can consume in situ or order takeaway, a snack bar and a breakfast service. In addition, to satisfy all your culinary desires, know that the shops and services of the city are in the immediate vicinity. From this campsite on the southern tip of the Ile de Beauté, embark on one of the boats bound for the Lavezzi Islands, take the many hiking trails around and discover the charms of Bonifacio, also called the city of cliffs such as its beaches , its citadel, its creeks and its typical narrow streets!...
Voir le camping
















The campsite Cavallo Morto is a family campsite located 2.5 km from Bonifacio, 3.5 km from the beaches and 20 km from Figari airport. With an outdoor swimming pool surrounded by greenery, the Cavallo Morto ensures its vacationers to spend a real vacation, swimming and relaxation being at the rendezvous. The deckchairs provided invite you to enjoy the Corsican sun to relax and rejuvenate. Parents do not have to worry because their little ones can swim in the paddling pool accompanying the pool. <> A restaurant is on site and invites holidaymakers to enjoy delicious paella, grill or fish and enjoy their stay by staying under the table, without having to think about cooking. Holidaymakers who wish to spend a comfortable stay in the heart of nature will be able to enjoy rental accommodation offered by the Cavallo Morto. Chalets equipped with bedrooms, kitchen, living room, bathroom with separate toilet and a terrace are available for rent and are perfect for a family holiday. Lovers will also find pleasure to rent one of the chalets to find themselves in a small cocoon in the countryside. Shady pitches are of course available for a more traditional camping experience. The surroundings of Bonifacio do not lack activities that will allow everyone to discover Corsica. Vacationers can discover the city of Bonifacio with its hilltop citadel, or enjoy cruises to explore the sea caves and islands Lavezzi and Cavallo. The citadel of Sartène also opens its doors and invites holidaymakers to admire an exceptional panorama overlooking the Rizzanese valley and the Gulf of Valinco. Mountain lovers will discover the Ospédale and its many trails that will make them discover Corsica in a different way....
Voir le camping


In a world famous site: Bonifacio, discover our luxury accommodation in a bucolic setting but also our open-air hostel where calm and cleanliness in the shade of century-old olive trees will make you live unforgettable moments...
Voir le camping
ville-les-plus-rechercher-pres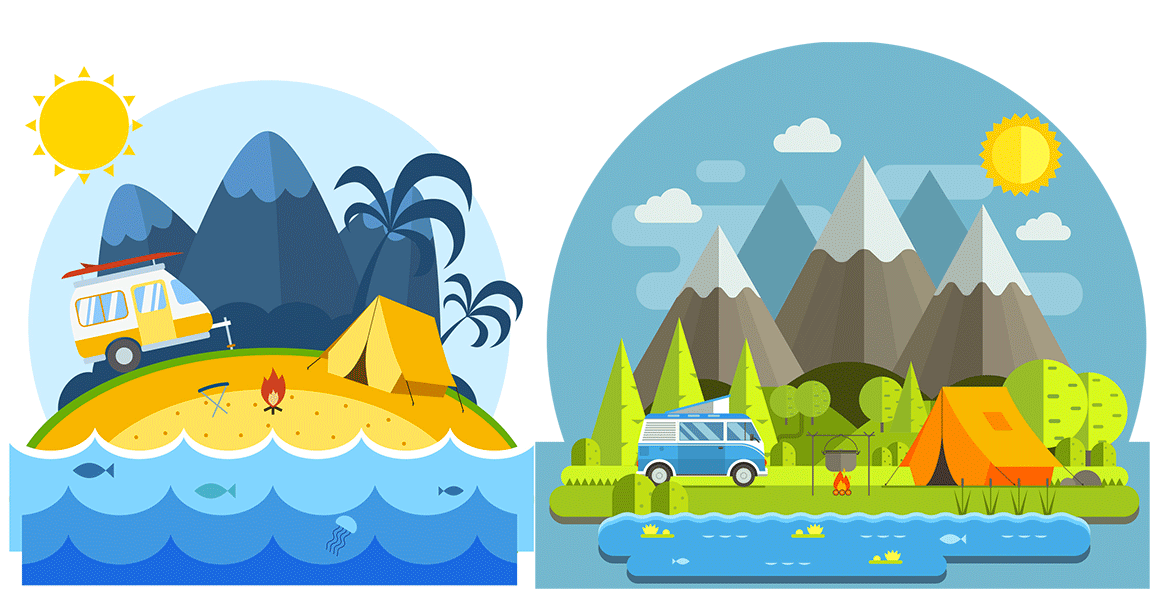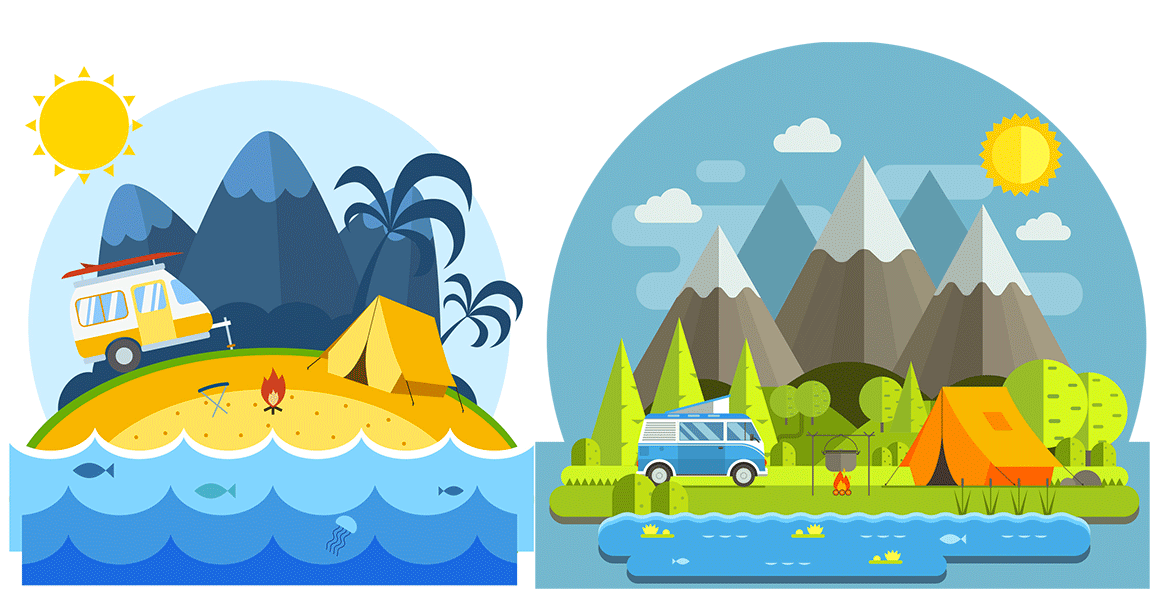 The campsite Pian del Fosse is located in a very green setting overlooking the Gulf of Sant'Amanza. It is between sandy beach and mountains for an exceptional stay. For fun in the campsite Pian del Fosse, holidaymakers will have the opportunity to play petanque or belote on the terrace of the bar. A ping-pong corner is also available and lazing and tanning activities are not to be missed. The children will have at their disposal a large play area set on a grassy ground and which is equipped with many recreational structures. Children will be able to make friends and enjoy a slide, swings, springs and climbing elements. The beach is 1500 m from the campsite, holidaymakers will have the opportunity to do various water activities such as windsurfing, boat trips or scuba diving. Beach games are numerous for both children and adults. In order to fully enjoy the beauty of the surroundings, there is nothing better than a beautiful hike, whether on foot, on horseback, by bike or even by motorbike. Walking in this region of Corsica promises to enjoy breathtaking landscapes. Equestrian centers are not far from the campsite. The campsite Pian del Fosse is not only located in a privileged way with respect to the sea but also with respect to the mountain, which will allow the amateurs of open air to be able to make activities such as climbing, paragliding, climbing or canyoning. Sports enthusiasts can find nearby the campsite a tennis court and a weight room. The Sperone Golf Course, well known for its beautiful courses is just minutes from the campsite. The proposed sites are spacious and shaded. They have an optional electrical connection. For holidaymakers wishing a more total comfort, it will be possible to rent a bungalow, a chalet or a mini-villa....
Voir le camping




















The campsite U Farniente de Pertamina 4 * is located at the southern end of Corsica, near the sandy beaches of the Gulf of San Amaza (Palombaggia, Sperone, Santa Giulia, Rondinara, Rocapina), just 4 km from Bonifacio. its famous citadel. Luxury camping located a few minutes from the beaches, the Pertamina offers you to combine relaxation and fitness: start with a dip in the lagoon-shaped heated outdoor pool set in an exceptional green setting. From the waterslides, let yourself slide into the large swimming pool or paddling pool for the kids and then relax in the jacuzzi. After the water park, you can warm up on the multisport field or in the weight room. The children will quickly be a fan of the campsite's mascot and its mini club with its many activities. A 4 * campsite on the beaches of San Amaza in southern Corsica The hirings of the camp-site are all of very high quality: Mobil-homes 4, 5 or 6 places with shaded terrace, wooden Chalets 4, 5, 6 places with integrated covered terrace or the Chalets of charm for 5 or 6 people with the modern interior, with air conditioning and large covered terrace. You can also rent apartments or villas from 4 to 8 beds, very comfortable and with refined furniture. Finally for a cheap holiday in South Corsica: see the tents 4 - 5 places with two bedrooms and awning with garden furniture. Campers can pitch their tent on pitches of 80 m² separated by hedges; the campsite also hosts caravans and motorhomes. Question service everything is 4 stars: pizzeria restaurant, lounge bar and evening entertainment and shows....
Voir le camping




















20 km from Porto Vecchio and 4 km from the sea, is the Campo di Liccia. This campsite is therefore an ideal holiday destination for those who wish to spend a holiday near the beaches. What would be a successful holiday without the pleasures of an outdoor pool? At Campo di Liccia, the whole family can enjoy swimming and sunbathing. Parents can let their little ones enjoy the paddling pool that accompanies the pool. Spending holidays at Campo di Liccia means never getting bored as the campsite team offers entertainment and activities of all kinds for holidaymakers to ensure they have an unforgettable stay. There is a volleyball court and a ping-pong area, as well as a fitness room for those who want to keep fit on holiday. A playground with slide and swings is present for the youngest and for a really successful stay, nothing better than to enjoy the restaurant on site to feast without having to think about the preparation of meals. The Campo di Liccia offers accommodation for rent, which are fully equipped and surrounded by greenery that combine perfectly the pleasure of camping and comfort. Bungalows, mobile homes, and fully equipped chalets will allow those who wish to spend a pleasant holiday with family, friends or lovers. The area where the Campo di Liccia with its beaches is located invites guests to practice scuba diving, jet skiing, sea kayaking, windsurfing and windsurfing, but also quad biking, golf, canyoning or horse riding. Many tourist and natural sites will delight those who wish to discover the heritage of the region....
Studio 3 pers. du 06/25 au 07/02
Marchand: Booking
Voir l'offre
autre-destination-populaire-pres














Camping La Trinité Bonifacio is ideally located in the Corsica hinterland just 15 kilometers from Bonifacio in a beautiful park of 5 ha. The campsite is located near the sea 5 km from beautiful beaches such as the beach of La Testa or the great beach of Stragnolu. This beach is sheltered at the bottom of a cove of white sand. The campsite has a swimming pool that overlooks the Corsican maquis. The restaurant and bar are by the pool and allow you to taste the Corsican specialties with breathtaking views. At the accommodation level, the campsite has pitches tent, caravan and camper. You can also vacation rentals. These are air-conditioned bungalows and chalets. We recommend the rentals that have a terrace on the maquis (lovely!)...
Voir le camping












Located near Bonifacio and almost at the seaside, Camping les Îles offers a real feeling of holidays and well-being in a privileged setting in Corsica. The aquatic pleasures are waiting for you at the campsite Les Îles as holidaymakers will enjoy a giant open-air swimming pool, with an unobstructed view of the hills surrounding the campsite. The sun loungers that surround this large pool invite to enjoy this idyllic and relaxing. Water lovers will also appreciate the proximity to the sea that they can reach to swim in an exceptional environment. The islands facing the campsite are particularly famous for windsurfing and scuba diving, which invites you to discover a rich underwater world. Holidaymakers will have the opportunity, within the campsite to play tennis, ping-pong, mini-golf and billiards. A giant chessboard is present as well as two playgrounds for children with cabins, slide and swings, all in a very wooded setting. Near the campsite, it will be possible for holidaymakers to practice both jet skiing and canyoning thanks to a privileged location between sea and mountains. The campsites that are proposed are raised and give access to sanitary designed to provide maximum comfort. Hot water is available as well as crockery and laundry bins. A nursery is present so you can take care of your baby in peace. Holidaymakers will also have the choice of several rental accommodations. The mobile home for example can accommodate 4 people who will enjoy two bedrooms, a living room, a kitchen, a bathroom, toilet and a covered pergola with its garden furniture. The cinnamon bungalow can also accommodate 4 people in absolute comfort. The bungalow Gitotel can accommodate 6 people by providing three bedrooms, a kitchen, a bathroom, toilets and a covered terrace with garden furniture....
Voir le camping










Camping La Rondinara is located between Porto Vecchio and Bonifacio on the edge of an exceptional beach. On the spot, the whole family will be able to enjoy with pleasure a magnificent infinity swimming pool which offers a clear view with an exceptional panorama on Sardinia. All around this beautiful pool are many sun loungers and large umbrellas that invite you to enjoy your vacation through intensive sessions of idleness. In the grounds of the Rondinara campsite, holidaymakers can enjoy a volleyball court and a basketball hoop. The bowlers will miss for nothing in the world to enjoy the petanque court that is offered to them. Lovers of hiking and beautiful walks will have the opportunity to visit the Genoese ruins or to explore trails from the beach. The catering service of the campsite offers breakfasts, hamburgers for lunch, ice cream and drinks. The bar will broadcast sports events on demand and it will be possible to play ping-pong and billiards and babyfoot. Camping La Rodinara invites its guests to enjoy the most beautiful beach in France and Europe with its fine sand and turquoise waters. The slope is soft and everything is surrounded by a preserved maquis. The nautical base there will allow you to rent a pedal boat or a kayak. In high season, the camping team organizes weekly themed parties are organized by the pool so that holidaymakers can meet and enjoy a relaxed and warm atmosphere. Dance evenings with music are also available. Holidaymakers will also enjoy organized parties on the beach with guitars and Corsican songs. The campsite La Rondinara offers pitches for tents, motorhomes and caravans as well as spacious and equipped mobile homes for up to 6 people....
Voir le camping
listing-text-elargisement km at Bonifacio









Pianotolli-Caldarello
-
Corsica









The camp-site Kevano which is open all the year is a haven of peace located in full nature in the South of Corsica. This establishment emphasizes the fact that its campsite is located in the countryside and not the other way around. Many locations from more to less wild allow campers to soak up a wild and relaxing nature. The Kevano, in addition to its camping pitches, offers chalets and mobile homes for rent, fully equipped with covered terrace and garden furniture. A stay in one of these accommodations ensures the whole family can enjoy the unspoilt nature that makes up the campsite Kevano, and provides all the necessary comfort. A grocery store is present on the spot and ensures the vacationers to be able to refuel when they wish it, by proposing essential products to the campers such as for example the sunscreen or the anti-mosquitos, as well as the food with bread, pastries, drinks, fruits and vegetables, alcohols, ice cubes, etc. The grocery store also offers roast chicken to take away. If you want a quiet stay, you will be delighted with this campsite which ensures that calm and relaxation prevails by not offering noisy entertainment. In addition, in its camping category, camping Kevano is not obliged to provide electricity on the sites. However, it provides many electrical terminals composed of 4 to 6 catches, for the sake of campers. Must-see tourist areas are nearby such as Bonifacio, Bavella, Rondinara, Roccapina, Palombaggia, and many others. The proximity of the sandy beaches will delight those who wish to spend moments of relaxation and well-being, to the sound of the waves under the Corsican sun. Due to its location, the Kevano is the ideal starting point for many hikes, so you can fully immerse yourself in the exceptional natural setting that makes up the South of Corsica....
Voir le camping










Pianotolli-Caldarello
-
Corsica










The campsite Damier is located between wilderness and sea, in an exceptional setting, close (600 m) to a sandy beach and has shaded camping pitches. It is only 15 minutes from Bonifaccio and 30 minutes from Porto Vecchio. This campsite is the ideal vacation spot for holidaymakers wishing to spend a beach holiday by the sea, in unspoiled and beautiful nature. The pitches for tent, caravan and camper are all shaded and the bathrooms are completely refurbished. The campsite Damier offers various accommodations available for rent. Holidaymakers who wish to spend a comfortable stay with family will not miss to take advantage of fully equipped mobile homes with bedrooms, kitchen, living room, bathroom and covered terrace to spend moments of relaxation and conviviality. There are also Bungalis, with a furnished canvas accommodation for 5 people, with uncovered terrace with a living area of 16 m2, Canvas accommodation Canada for 5 people, with covered terrace of 12 m2 and finally 3 lodges of different sizes , ideal for a family. A restaurant is present in the campsite and invites holidaymakers to come and enjoy while enjoying a friendly atmosphere that makes all the charm of the camping.Bar, grill, and pizzeria are also available for more hoard of restoration. The campsite organizes punctually evening activities. Many hikes and walks are to be done around the campsite, to the delight of holidaymakers who love nature and beautiful landscapes. Many activities are also practicable nearby, including a school of sailing and kite surfing, a boat rental service, karting, quad, or scuba diving. Holidaymakers will have enough to spend an unforgettable stay in nature Corsica....
Voir le camping
listing-text-elargisement km at Bonifacio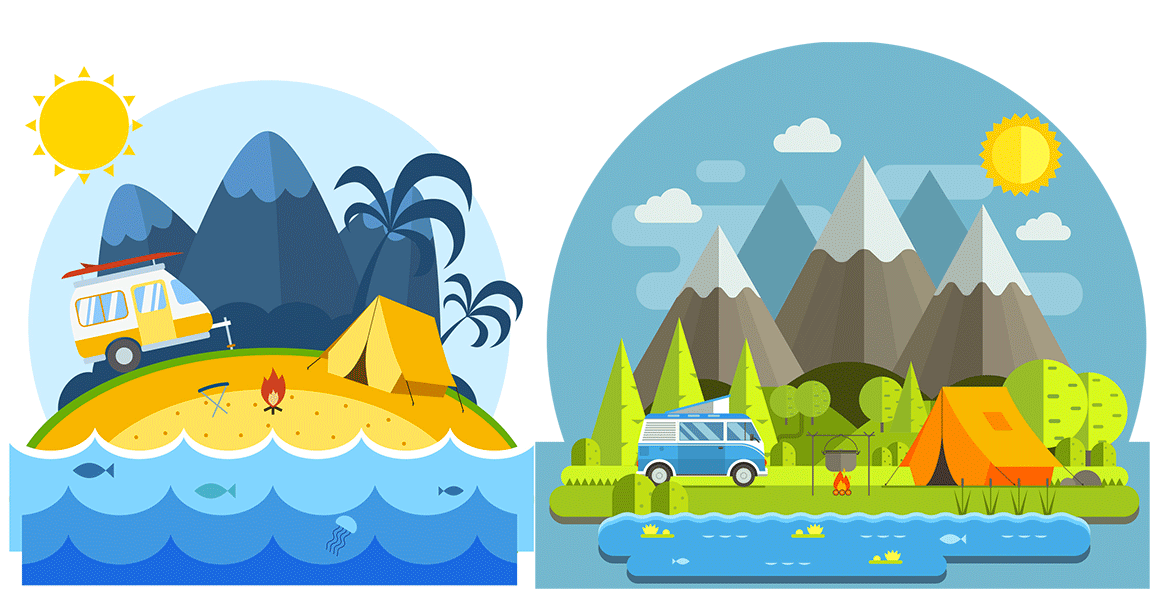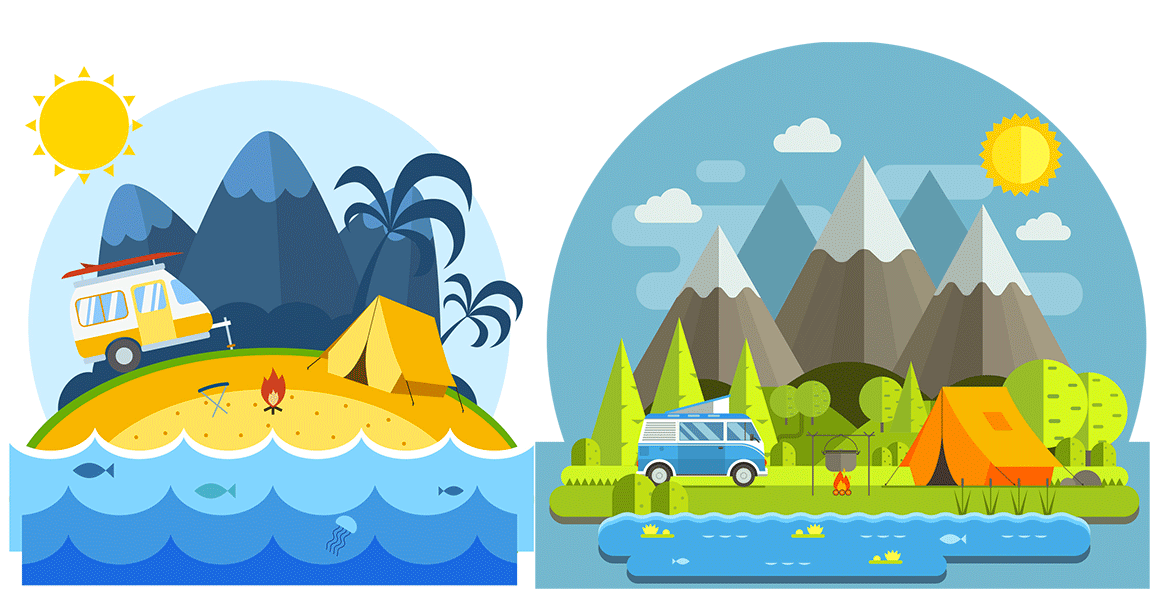 Camping U Moru is located in Corsica between Pianotolli and Porto Vecchio in a preserved area with beautiful landscapes. To enjoy the very generous climate of Corsica as well as the quiet environment that offers camping U Moru, holidaymakers will have the opportunity to spend whole days in the outdoor pool that is available to them. This large pool has a view of the hills and has a solarium with sun lounger that will allow you to relax in peace. To have fun and spend moments of conviviality, the whole family will have the opportunity to play table tennis on the tables at their disposal next to the pool. It will also be possible to play volleyball, foosball and petanque with the bowling pit on site. The children will be conquered by the playground with slide and swing. Near the campsite U Moru, activities will be available to holidaymakers such as horse riding or karting. Shops and disco are also nearby. In the campsite U Moru, it will be possible to stay on one of the proposed sites, which can accommodate a tent or a caravan. They are spacious and delimited by very nice vegetable hedges. The toilets provided are clean and have hot water. A toilet adapted for people with reduced mobility is present. The campsite also offers mobile homes fully equipped to rent, adapted to different needs since they can accommodate, depending on the model, between 4 to 8 people. A mobil-home designed for people with reduced mobility is available.These rentals have an optimal comfort with kitchen, bathroom and terrace, all in a wooded frame. The campsite is located not far from the beautiful beaches of Santa Giulia, Palombaggia and Rondinara. It will also be possible to visit Porto Vecchio and Bonifacio....
Voir le camping
You will find 9 campsites at Bonifacio in Corsica to spend your holidays..
The price of a mobile home rental in Bonifacio is between 1148€ and 3551€ per week.Much appreciated by campers, 5 3-star campsites are the best value for money. If it is the beach that attracts you in Corsica, you can book a rental in one of the 3 campsites at Bonifacio on the seaside. The camping comparator allows you to find the best price for your outdoor holidays in Bonifacio.
Here is the identity card of the 9 campsites at Bonifacio by range and equipment
- 3 campsites near the sea, - 1 campsites with a water park, - 2 4-star campsites, - 5 3-star campsites, - 6 campsites with a pool, - 1 campsites that offer a kids club
The price of campsites at Bonifacio, from 1148€
On the price side, a week camping in Bonifacio in a 4-person mobile home will cost you on average 2129€ in high season and 2197€ in low season.
Here is the evolution of the average prices 2197€ for a rental of a family mobile home for 7 nights on a campsite in Bonifacio over the whole holiday season.
In June : 2197€, From 1-15 July : 1689€,
Our camping comparator allows you to compare the prices of camping trips to Bonifacio for one and two weeks. However, you can book a short camping trip at Bonifacio or a weekend in low season.
Choose a campsite in Bonifacio : practical advice
To help you choose your campsite in or around Bonifacio, we recommend that you consult the holiday notices and look at the geographical location in Corsica of the campsites on the map. If you have specific questions about any of the campsites 9 at Bonifacio in Corsica, concerning accommodation, entertainment or rentals, ask your questions directly to the Camping Discussion Wall. If you are going with your family with children, this is the best campsite with a water area at Bonifacio:
Camping U Farniente de Pertamina
We propose here the list of campsites available at Bonifacio classified by popularity. When booking your stay, please note that you can ask each campsite to Bonifacio choose the location of your mobile home. If you are looking for peace and quiet in one of the 6 campsites in Bonifacio, ask for accommodation away from the entertainment areas (pool, bar, restaurant...).
To make your stay easier, the campsite with the most popular Bonifacio is:
Good deals and promotions on campsites at Bonifacio
Finding a good plan or promotion on a campsite at Bonifacio becomes easy! We update daily all the prices of mobile home rentals in Corsica, furnished tents and unusual accommodation. You can find the best camping promotion every day at Bonifacio. We advise you to take advantage of the last minute offers in Corsica which will start from the opening of the campsites at the end of May. On the good side, look at the evolution of the prices of large capacity mobile home rentals because it is often on this type of rental that you will find an interesting discount for your holidays at Bonifacio.
We therefore wish you to find the campsite of your dreams at Bonifacio for your family holidays in Corsica!
nouvelles-idees-destinations-autour