Camping Haute Corse : The Guide camping-to-compare
top-camping-du-moment-by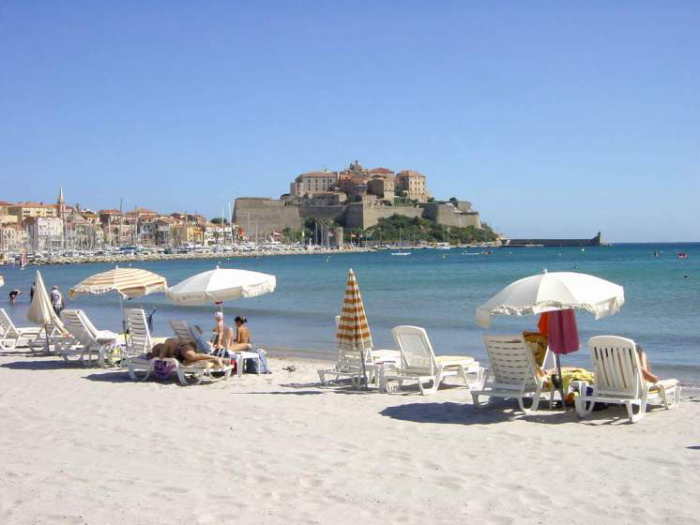 Corsica
Dès 693€ /sem
Calvi
Camping Les Tamaris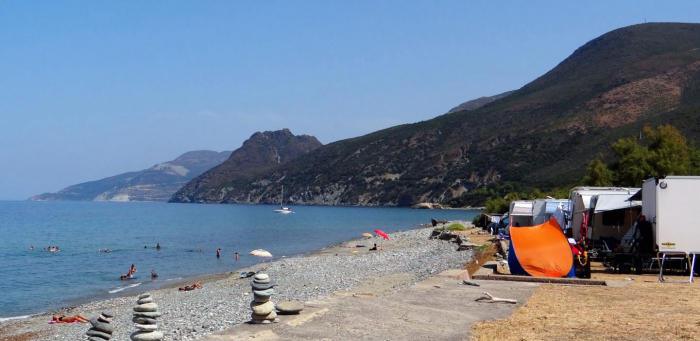 Corsica
Dès 609€ /sem
Farinole
Camping A Stella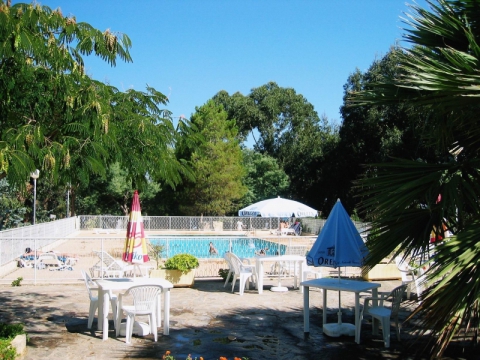 Corsica
Dès 581€ /sem
Calenzana
Camping Paradella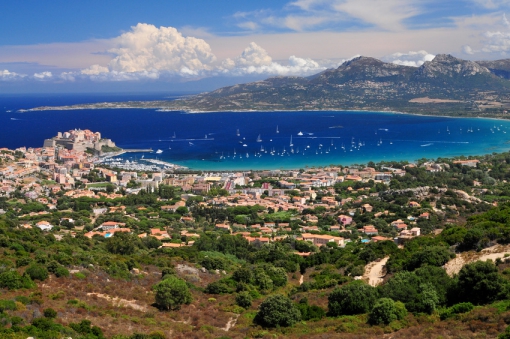 Corsica
Dès 826€ /sem
Calvi
Camping La Dolce Vita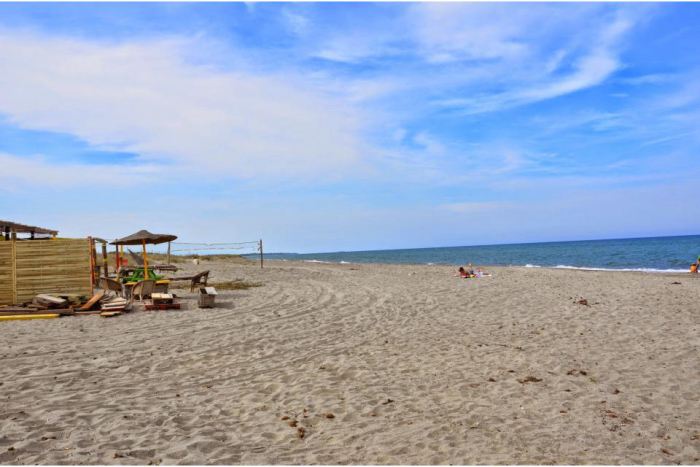 Corsica
Dès 643€ /sem
Penta-di-Casinca
Camping Marina Di Casinca
Camping Haute Corse : The Guide - 75 campings à comparer


Bungalow /1 du 06/25 au 07/02
Marchand: Booking
Voir l'offre






























The campsite la Dolce Vita invites holidaymakers to spend a dream holiday between sea and countryside in the heart of the Balagne region in Corsica. By staying at the campsite Dolce Vita, holidaymakers will have the chance to enjoy a privileged proximity to the sea and with a charming river in the countryside. Those who choose to go to the beach will have the opportunity to enjoy the wind and waves to practice various water activities such as canoeing, jet-skiing, sailing, fly-fish, catamaran, Banana and wakeboard. Admiring the rich seabed is also an activity that many dream of doing and will have the opportunity on the beach in Calvi taking scuba diving lessons. Sports on the beach are also present such as beach tennis, beach volleyball and other snowshoeing. Relaxing is a priority for some holidaymakers who will not fail to enjoy the generous climate of Corsica to walk in peace or to sunbathe at the water's edge. Woods are present and invite to make beautiful walks to admire the sea and the pine forest. The campsite Dolce Vita offers shaded pitches in the middle of nature on which to put his tent. All pitches are well defined and offer a generous area of 100 m2. The campsite also offers a chalet for 2 people with kitchen and bathroom, an area of 16 m2 with a terrace of 9 m2. A model for 3 people is also available, with an area of 24 m2 and equally equipped. Impossible to stay in Calvi without visiting the citadel that stands proudly above the city. Walkers will be able to walk down charming paved streets. The panorama offered by the citadel is also a must because it will be possible to enjoy a 360 ° view of the city with its harbor and mountains. It will also be possible to visit the Salt Tower, a vestige dating back to 1495. This tower is an essential part of Calvi's heritage....
Chalet 3 pers. du 06/25 au 07/02
Marchand: Booking
Voir l'offre




















The campsite Les Castors 4 * in Calvi in Haute Corse is located 300 meters from one of the most beautiful sandy beaches of Corsica: Calvi beach. Close to the villages of Lumio and Algojola, Les Castors upscale campsite offers you privileged access to the coves and natural beaches of this region where sea and mountain blend in a breathtaking landscape. At the 4 * campsite Les Castors you will enjoy the joys of the heated water park of 200 m² with slides, paddling pool and swimming pool and balneotherapy area. From the pool you will gain the terrace of the bar - restaurant - snack. You can also buy delicious pizza at the pizza truck. A 4 * campsite on the beach of Calvi On the rental housing side you will have the choice of mobile homes for 4 or 6 people with outdoor or semi-covered terrace. You can opt for the formula B & B or even half-board. The mobile homes have a functional interior and a neat decoration. Studios are also available for rent at the campsite. For the adventurers: you will be able to pitch your tent or to park your camper or your caravan on the arranged places of the camp-site, with electrical connection 15 amps. You will not miss activities at camping Les Castors between boating, diving, hiking in the mountains, cycling or horseback riding, you can indulge in golf a few kilometers away. Children will love the playground of the campsite: bouncy castle, swings,...
Voir le camping
ville-les-plus-rechercher














Camping Clé des Champs, located in Calvi in Corsica, 300 m from the beach of Calvi and 800m from the city center, fits in a natural landscape while offering the maximum comfort to its residents. In the bungalows, as in the chalets, we are at home. They can accommodate 2, 4, 5, or 6...
Voir le camping












The Bella Vista is a family campsite, located in Calvi in a park. Its proximity to sandy beaches (700m) makes it an ideal destination for those who want to spend a holiday by the sea. The park where the campsite is located is wooded and flowered, on a surface of 6 ha and offers shady pitches. The campsite is equipped with 3 very clean sanitary blocks with hot showers and a nursery. The property offers camping pitches and cottages are available for rent. These are fully equipped with living room, kitchen (hotplates, refrigerator, microwave, coffee maker etc.), shower room, separate toilet and bedrooms. A covered terrace with table and chairs is also present and so that holidaymakers can spend moments of conviviality there. The chalets all have TV and safe, and linens and dishes and utensils are provided. These rentals offer the chance to stay comfortably in a quiet and relaxing nature. A mini market is present in the campsite, where holidaymakers can find the necessary. A pizzeria snack ensures holidaymakers can eat. Due to its location, the Bella Vista campsite is the ideal starting point to discover Calvi and all the vast bay of Balagne. In an exceptional setting between sea and mountains, the activities are numerous and invite holidaymakers to discover the beautiful natural setting of the region. White sand beach, jet-ski, paddle boats and other water sports are sure to give vacationers an unforgettable stay. The center of Calvi, with its markets and quaint little streets invites us to take long walks, and to admire the bay of Calvi, holidaymakers can go to Notre-Dame de la Serra which offers a magnificent viewpoint. Hiking, tree climbing, quad and even paragliding are all activities that allow you to discover the surroundings otherwise....
Voir le camping


























Camping La Pinède welcomes you for your holidays in Corsica in the beautiful city of Calvi for a stay by the sea. From the campsite, take the path that will take you in a few minutes walk to the most beautiful sandy beaches. You are in the heart of Balagne, a region with a thousand and one treasures totally preserved for a dream vacation. At Camping La Pinède everything is designed to make your stay comfortable. Its high-end services are up to this star campsite. On the accommodation side, different possibilities are available to you according to your desires and your needs. 115 rentals are available for maximum comfort. The chalets are air-conditioned and fully equipped. They have a private terrace. Want to feel closer to nature? Opt for one of 150 pitches for tent, caravan or mobile home. With an average surface area of 100 m2, they are demarcated and you will have the possibility of being connected to electricity. For a stay relaxation and well-being, the camp-site has all planned thanks to its space aquatic with space relaxation. Heated pool; SPA with jacuzzi, sauna and steam room; Hydromassage jets and anatomic benches promise a relaxing holiday. At your disposal also, massages, fitness, yoga, salsa and oriental...
Voir le camping


Located in Calvi, in the Haute-Corse department, the 3-star campsite Paduella welcomes you on its 4-hectare wooded grounds, nestled at the foot of the mountains and only 300 meters from a sandy beach. Within this campsite close to the sea, you can stay in fully equipped bungalows floor, without sanitary, for 4 to 5 people and with a private parking space and a terrace with garden furniture . You can also install your motorhomes, tents and caravans on well shaded pitches, delimited and numbered, all provided with an electrical connection. To spend a pleasant stay in solo, with family or friends, the campsite offers various leisure facilities such as volleyball and football fields, a playground with ping-pong tables, a table football and various fun structures for toddlers, a billiard table and a TV room. To soothe your big thirsts and small appetites, you can enjoy a bar with an indoor dining room and an outdoor terrace with ice cream and breakfast service and a grocery store where you will find everything you need. he might be missed during your camping break. On the other hand, be aware that you can easily access many restaurants, bars and supermarkets a few meters away. From this campsite with Mediterranean climate, practice mini-golf, horse riding, tennis, sailing, diving and many other activities through the nearby sports centers, visit the charming fortified town of Calvi (1.7 km) and discover the beauties of the landscapes mixing sea and mountain of the region of Balagne!...
Voir le camping


The International campsite contains 80 undelimited pitches. After visiting the campsite, you will choose your location...
Voir le camping


The 2-star campsite Le Libecciu, located in Calvi in the department of Haute-Corse, in the heart of the Balagne region, welcomes you in a friendly family atmosphere, just 600 meters from the sandy beach and 1 km from the beach. km from the city center. In this campsite close to the sea, you can reside in Bengalis toilés with garden furniture, without sanitary or water supply, provided for 4 to 5 people or in chalets with furnished terrace, fully equipped and can accommodate up to 6 tenants. You can also install your tents, motorhomes and caravans on bare and semi-shaded sites, with or without electrical connection. On the sports and leisure side, there is a playground for toddlers, volleyball and petanque courts, a table tennis table and, of course, nearby, the beach and its many possibilities for pleasant walks. aquatic weather. During the two-month high season, the campsite also offers various fun and sports activities in the morning for younger children and teen clubs and several activities for the whole family day and night. To restore you, you will be able to have collective barbecues as well as a bar-glacier with television, to participate in the regular gourmet thematic evenings and finally to reach easily the trade and services of the municipality. From this campsite with trees and flowers, stroll through the beautiful city of Calvi between shops, beaches, citadel and historical monuments, win the hilltop villages of Balagne and discover the natural beauty of the reserve Scandola!...
Voir le camping










The holiday club CO Soleil de Calvi is located directly on the beach of Calvi. We offer accommodation in 3 types of wooden bungalows for 2 to 4 people. This holiday village by the sea, welcomes you for a stay in bungalow feet in the water, under the pinewood of Calvi. Enjoy full board stays with sports activities, children's activities and evening entertainment for adults and children. Visit us for a dream...
Voir le camping






The 2-star campsite La Pinède, located in the department of Haute-Corse, Saint-Florent, warmly welcomes you on its wooded area of 4 hectares, located on the banks of the river Aliso and close to the city center and a wide beach stretched over 1,5km. In this campsite close to the sea with direct access to the river, you can stay comfortably in mobile homes, fully equipped, can accommodate between 2 and 6 holidaymakers and equipped with terrace with garden furniture. Note that the Tonga model, intended for 4 people, does not have sanitary facilities. You can also occupy shaded and numbered pitches with your tents, caravans and motorhomes. For sports and recreation, the campsite offers an outdoor swimming pool surrounded by sunbathing and a large playground with table tennis, billiards and swings and slides for the youngest. The beach not far from there will also be a perfect place for relaxation and activities of all kinds such as jet-skiing or scuba diving. For meals, there is a snack bar with takeaway service, as well as a grocery store that also serves bread and pastries. NB: for boat owners, know that you can moor your small ship at the edge of the river! From this quiet and family campsite to the ideal location, visit the village for its citadel and picturesque port, enjoy a sea trip by embarking on a shuttle from Saint-Florent to the beautiful beaches of Lodu and Saleccia and go on a hike to the desert of Agriates, alternating beaches with crystal clear waters and green mountains!...
Voir le camping










Located in the Gulf of Saint Florent in Corsica, Camping d'Olzo allows a family stay near the beach and Bastia. Holidaymakers will have the opportunity to enjoy an outdoor swimming pool within the campsite. This basin with rounded shapes blends perfectly into the surrounding wooded space and has deckchairs to relax and enjoy a truly relaxing holiday. Children have at their disposal a playground on which they will be able to have fun whereas the biggest will be able to profit from a corner ping-pong, a table football and a bowling ground on which many parts of game of bowls can be contested. The services offered by the Camping d'Olzo are of quality. Holidaymakers will be able to benefit from a sanitary block with hot-water showers accessible 24 hours a day. In these sanitary blocks are also family cabins with washbasin and shower. Holidaymakers will also enjoy the use of dishes and laundry bins. A baby cabin is available with a bath adapted and a space for changing. People with reduced mobility will enjoy a cabin reserved for them. For total comfort, guests can wash their clothes in the laundry area with washing machines and a tumble dryer. A barbecue area is present in the campsite and will enjoy 7 barbecues available and inviting to great moments of conviviality. In the vicinity of the campsite, holidaymakers will have the opportunity to discover the Nebbio with its picturesque villages and breathtaking views. History buffs can discover churches and archaeological sites. Lovers of beautiful walks will discover the Cape Corsica and Balagne. The ancient capital of Corsica, Corte, is accessible through two beautiful valleys. Campers will have at their disposal shaded pitches of 80 m2 equipped with electricity. These sites are as well suited for tents as for caravans. They have electrical connections. For a comfortable and unusual stay, it will be possible to rent a hull, wooden hut of 200 cm by 200 cm. Chalets of 19 m2 are also available for rent with kitchen and terrace....
Voir le camping




The campsite Les Sables Rouges is rather a car park on the sea in front of the gates of Bastia. The campsite is located about 2 km south of the city on the beach Arinella, quiet and simply...
Voir le camping
































Camping Kalliste 4 * is ideal for holidays in Corsica feet in the water. Between beach and river, enjoy the preserved landscapes of Haute Corse. From the beach, a path will take you to the charming village of Saint-Florent. Comfortable and upscale, Homair mobile homes will delight you. Cottages, villas, Super Lodge, everything is thought for your comfort and well-being. The Super Lodge combines comfort and proximity to nature. Open to the outside and bright, it has a terrace of 10 m2 and can accommodate up to 5 people. Traditional camping enthusiasts will find their happiness in this campsite. Indeed bare pitches for tent, caravan or camper are available for rent. Different packages and options are possible. Camping Kalliste has many facilities and services. Swimming pool with solarium and whirlpool. For entertainment, evenings - themed meals, board games, petanque ... For sports holidays, the campsite offers water aerobics, fitness and stretching classes. The wifi (paying) is available on the campsite so you can stay connected during your holidays in Corsica. Children from 6 to 12 years old can visit the Children's Club, where many activities await them. On the program, games, tournaments, shows and many other...
Voir le camping


In the department of Haute-Corse, adjacent to the town of Saint-Florent, nicknamed the little Saint-Tropez, the 2-star campsite Acqua Dolce gives you an appointment in a wooded and green setting of 1.5 hectares, located at edge of the Mediterranean Sea, close to the sandy beach of Roya. In this seaside campsite with direct access to the beach, you can install your motorhomes, caravans and tents on shady or sunny sites, with access to an electrical connection. Note that a camper service area is present on the site and that the campsite does not have accommodation in hard. In order to entertain you and to spend during your stay, you will be able to take advantage of the beach, accessible directly from the campsite, to enjoy swimming, fishing, idleness as well as various water activities that will be proposed like water skiing or wakeboarding. . For your meals, you will find on site a pizzeria and its vast terrace offering including traditional salads and Italian specialties, a grocery store of first necessity and a deposit of bread and pastries. From this campsite between sea and mountain blooming good calm and relaxation, go hiking to reach the desert of Agriates and the famous beach of Saleccia, learn to sail or scuba diving through schools. immediate proximity and win Saint-Florent to discover its fishing port and marina, its old town, its vineyards and its local festivities!...
Voir le camping
There are 76 campsites in Haute Corse. The average price of a mobile home rental in Haute Corse is 1258 euros in low season. In high season, count 455€ for a one-week stay in Haute Corse.
In terms of the type of campsites you will find in Haute Corse, there are 1 5-star campsites, 13 4-star campsites, 16 4-star campsites. Among the most popular, the 5 campsites that are equipped with an aquatic area are the establishments in Haute Corse that will fill up the fastest.
Here are also the average prices of campsite stays in Haute Corse by category of campsite (for a mobile home or bungalow rental):
- 1258€ is the average price for all campsites combined

For those looking for a camping rental in Haute Corse by the sea, 52 campsites can welcome you. It will be necessary to count 1306€ during the summer to enjoy a mobile home near the beach.
Compare the prices of campsites in Haute Corse to find the cheapest mobile home rental with the Toocamp comparator. Take advantage of all the camping videos our teams have shot in Haute Corse and in Corsica for a taste of the holidays.
To search efficiently for your next campsite in Haute Corse, compare mobile home rentals and establishments thanks to filters (swimming pool, water park, lake or riverside...).
Camping promotions Haute Corse and last-minute offers in Haute Corse
All the good camping tips in Haute Corse are on Toocamp which scans the Web and allows you to find discounts and a good camping promotion all year round.
To be notified of the first good deals, campsite promotions in Haute Corse and last-minute offers, set up your customised holiday alert. The best way to save for a mobile home holiday in Haute Corse is to compare the price of your campsite!
destination-tres-populaire
destination-tres-populaire