The most beautiful campsites in Nord Pas de Calais camping-to-compare
top-camping-du-moment-by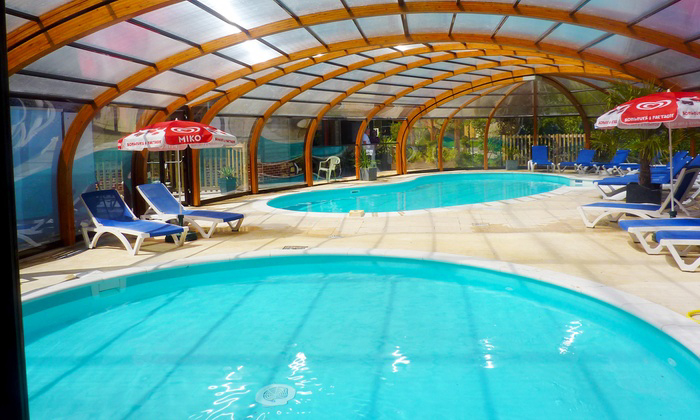 Nord Pas de Calais
Dès 469€ /sem
Licques
Camping Pommiers des Trois Pays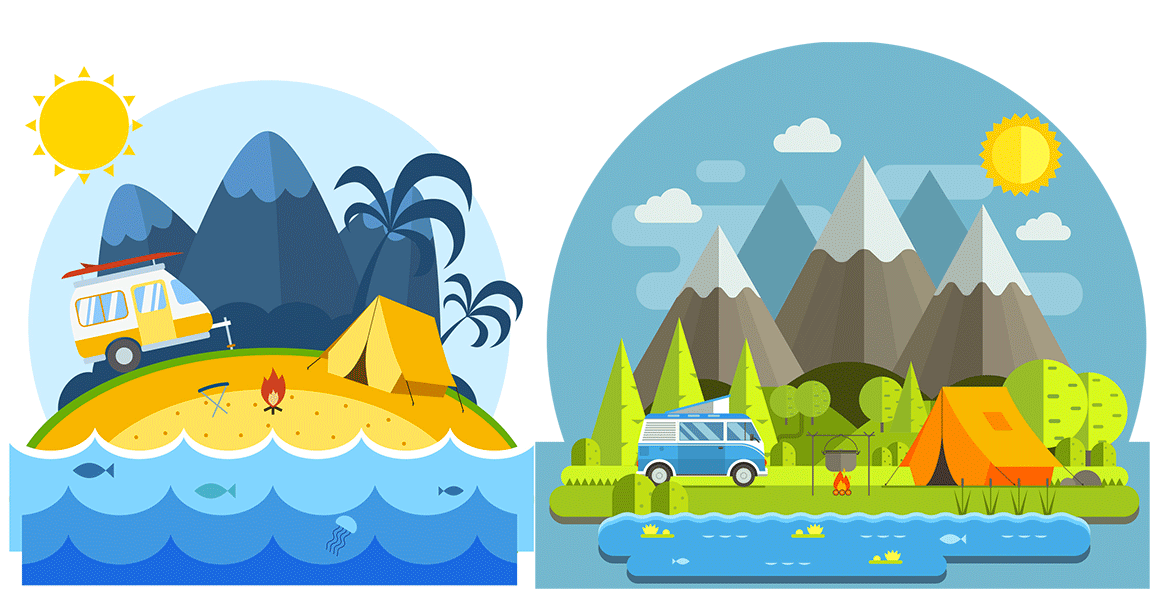 Nord Pas de Calais
Dès 2615€ /sem
Thiennes
Camping Le Tannay
The most beautiful campsites in Nord Pas de Calais - 266 campings à comparer






















Looking for a luxury campsite by the beach in the Pas-de-Calais? Do not search anymore ! Book now your next holidays at Camping Belle Dune 5 * in Berck-sur-Mer. Direct access to the beach of the seaside resort of Berck, this camping and family status reserve you a dream vacation between swimming in the sea and in the pool. A VACAF campsite 5 stars on the seaside with water park At the campsite 5 * Belle Dune you will have in fact a splendid water park with a large heated swimming pool, 5 slides, waterfalls and a paddling pool for your children. The pool opens nightly once a week and you can take morning water aerobics classes. In addition, the outdoor pool is extended by a wellness area with 2 saunas, 1 hammam, 2 jacuzzis, massage treatments and an indoor pool. To stay at the Belle Dune upscale campground, it's easy: settle into comfortable 2 or 3-bedroom wooden chalets. The chalets have all the modern comforts; they measure 30 to 50 m² and include a covered terrace with garden furniture. Campers, you will install your tent, your caravan or your motorhome on large sites delimited and provided with electrical connection. At Camping Belle Dune you will find a pond with adjacent play areas, ideal for quiet moments with the family. In addition the campsite offers many activities for the whole family between musical evenings in its entertainment room, creative workshops for children, sports tournaments or excursions in the region. Finally to restore you just have to step under the table of the bar and its brewery....
Voir le camping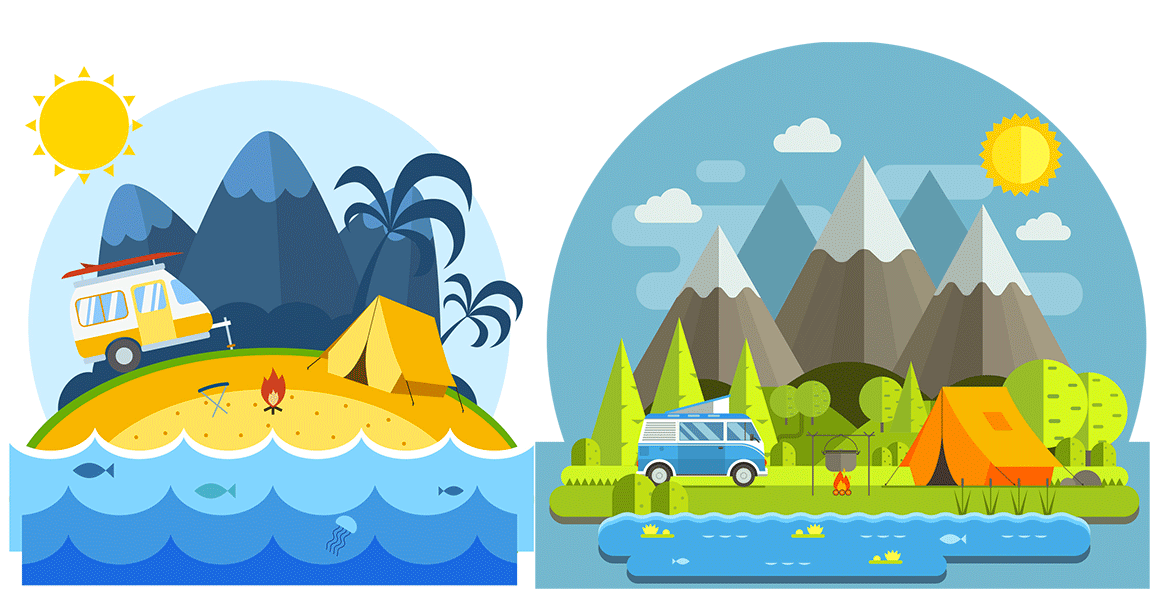 Berck
-
Nord Pas de Calais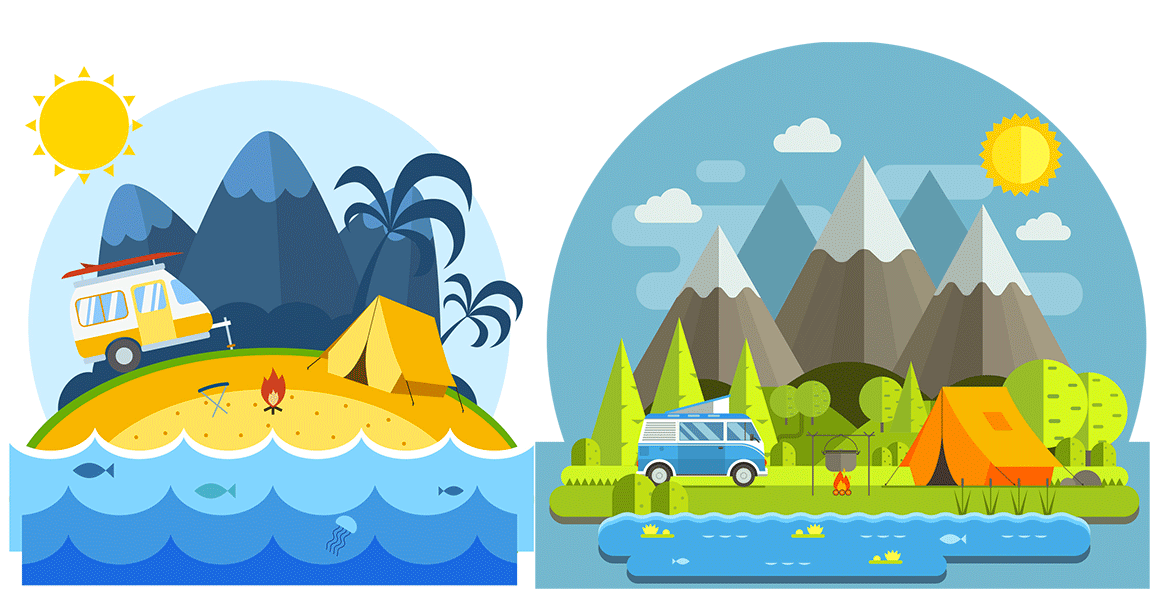 The campsite L'international is located in Berck in the Haut de France just 1 km from the...
Voir le camping


Berck
-
Nord Pas de Calais


Located on the Côte d'Opale, in a green setting in Berck, the campsite Chez Mireille will delight lovers of nature and the sea. The campsite Chez Mireille offers its vacationers to enjoy friendly activities in its enclosure. The petanque court will allow everyone, beginners or experienced players to meet for colorful and friendly parties. For children find a playground with trampoline that will allow them to fully enjoy their stay. A ping-pong corner is present and it will be proposed to athletes wanting to keep fit to enjoy an outdoor fitness area. The campsite also offers all its holidaymakers the opportunity to meet and have fun in a warm atmosphere during lively evenings. To eat, holidaymakers who do not wish to cook can enjoy a takeaway service. The situation at Camping Chez Mireille invites holidaymakers to enjoy great beaches on which it will be possible to do activities such as canoeing, kayaking, kite flying, sand yachting, stand-up paddle and kite- surf. Other outdoor activities are available near the campsite, including horse riding, elasto-trampoline or mini-golf. Hiking clubs invite you to go for great walks. The city of Berck has many religious buildings. Two tours are accessible and will discover the city's must-see monuments such as chapels, crucifixes and the cemetery, which is in itself an open-air museum. The campsite Chez Mireille offers its vacationers to enjoy maximum comfort by staying in one of the chalets available for rent. Two models are available, one for 4 to 6 people and the other for 6 to 8 people. These chalets have comfortable rooms, a bathroom, an equipped kitchen and wc. It will also be possible to rent a studio for 2 to 3 people....
Voir le camping

Berck
-
Nord Pas de Calais

Voir le camping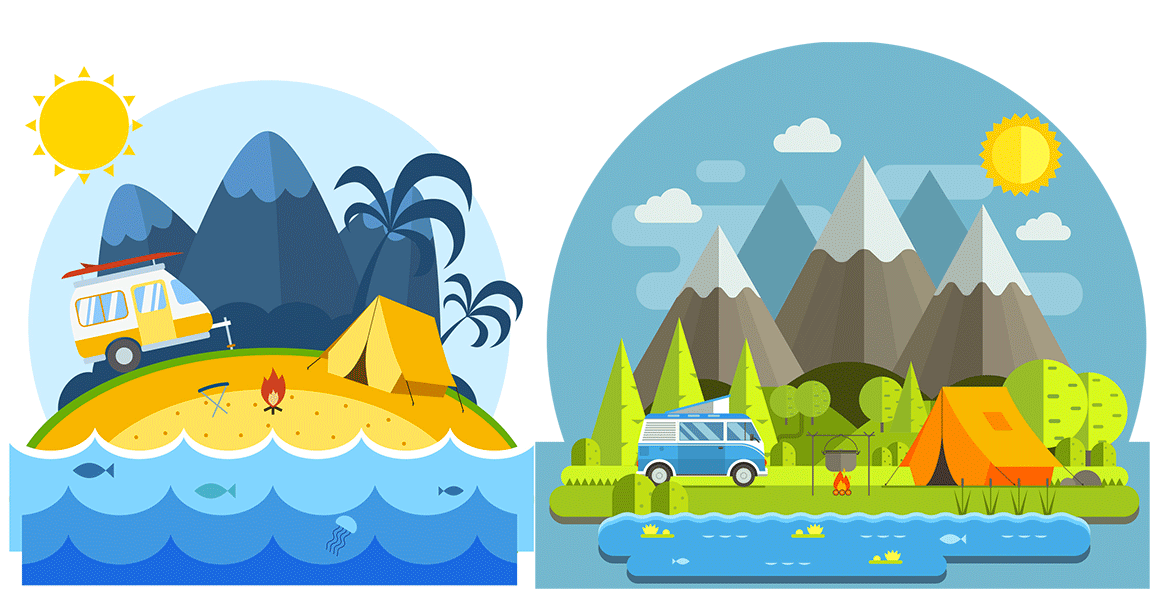 Berck
-
Nord Pas de Calais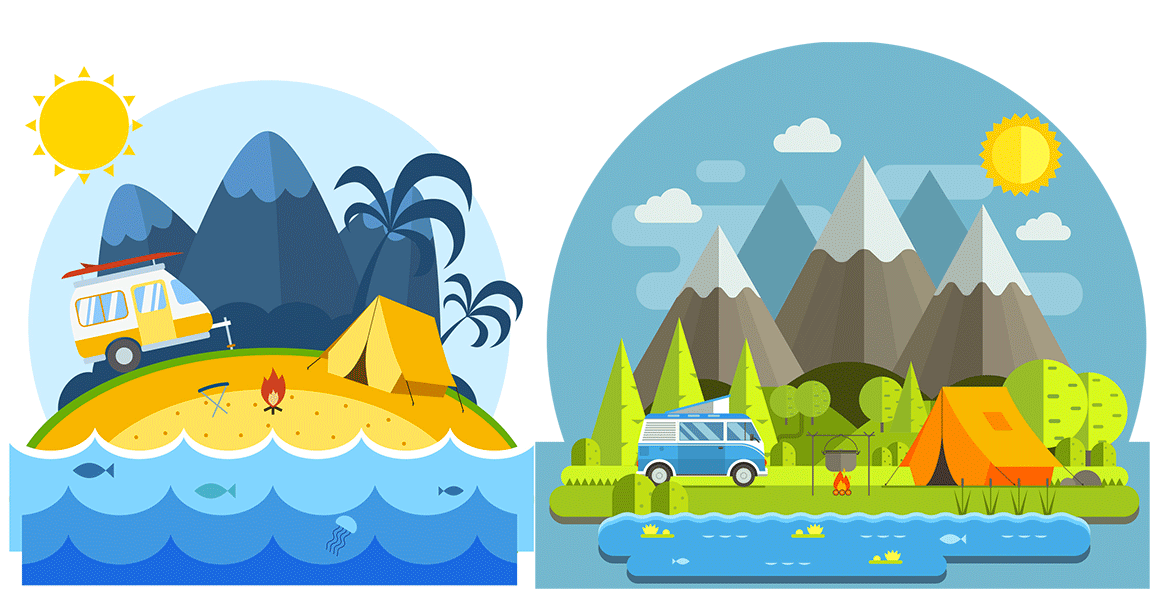 Voir le camping



Berck
-
Nord Pas de Calais



The campsite La Guingette is an establishment without frills but with a team of professionals who strive to make your stay comfortable and calm with a family spirit. It is located in the town of Berck known for its seaside spirit with beautiful beaches, one to 400 m that you can easily reach on foot. Beautiful wooded and flowered pitches will be ideal for tent, caravan or camper. Vegetable hedges define your space and therefore respect your privacy. Equipped with a high level of equipment you will choose to rent a cottage for a comfortable holiday. They are made to accommodate between 2 and 5 people depending on the category. They have 1 or 2 bedrooms, a kitchen equipped to feel like home, a living room, a bathroom, separate toilet and a parking space. The real asset is a terrace with lounge and parasol to enjoy the fresh air. A beautiful heated and covered swimming pool with guards is included in your stay. The little ones will appreciate the paddling pool and when the sun is present the canopy folds in part to see the sky. It adjoins a playground with trampoline and slide. Lovers of idleness will enjoy the TV room and athletes will have fun at the bowling green or with ping-pong tables. The bar-restaurant is open from morning to evening, from breakfast to dinner. A generous menu with local specialties and takeaway food is offered. You will also find a bread deposit every morning. The surroundings are conducive to beautiful walks such as the beach located 400 m and several shops nearby. Rendez-vous in the center of Berck to enjoy its dynamism. Win the south to discover Authie Bay and of course drive 30 minutes to visit the beautiful bay of sum....
Voir le camping
ville-les-plus-rechercher

Berck
-
Nord Pas de Calais

The campsite Le Halloy is peaceful place planted at the edge of the beautiful bay of Authie on the Opal Coast. Located in the town of Berck you will be close to all amenities and attractions in the area. A green and privileged setting a few meters from the beach awaits you to put your tent, caravan or camper. You will appreciate the grassy plots and the trees planned to make you shade. The pitches have electrical connections for your comfort. The property offers rental bungalows and mobile homes. The first are planned for 2 to 4 people and do not have sanitary unlike mobile homes that accommodate up to 4 guests. Of course you will find all the essential accessories for a good stay. Playground, bowling alley, ping-pong tables are there for your moments of fun. Tournaments, competitions and events are organized during the week. The campsite is located a few hundred meters from the center of Berck, you can then enjoy the merchants of the city. The campsite has a direct access to the beach and its dunes features of Authie Bay. This is a real invitation to the ride that is proposed then put on your sneakers or get on your bike to explore nature. Fishing, sand yachting, sea trips are on the program on the coast. The Opal Coast is a region rich in entertainment. A few kilometers away are several fun and cultural parks like Bagatelle, Aqualud, Maréis, Hélicéa, Agora or Dennlys park. Do not miss to visit nearby cities like Le Touquet or Boulogne and its famous Nausicaa....
Voir le camping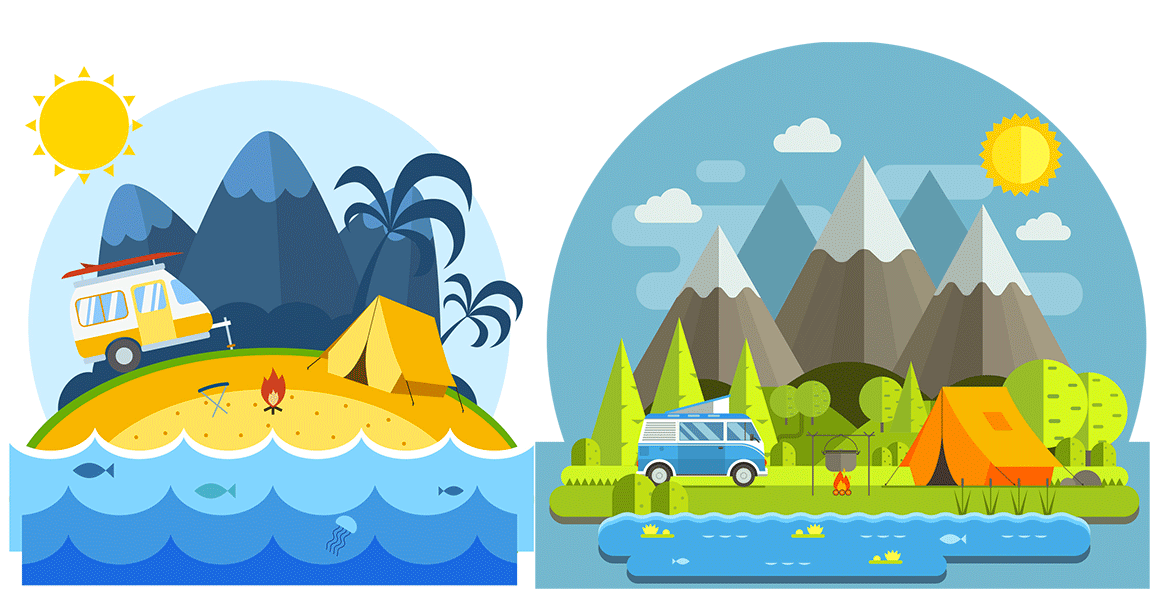 Berck
-
Nord Pas de Calais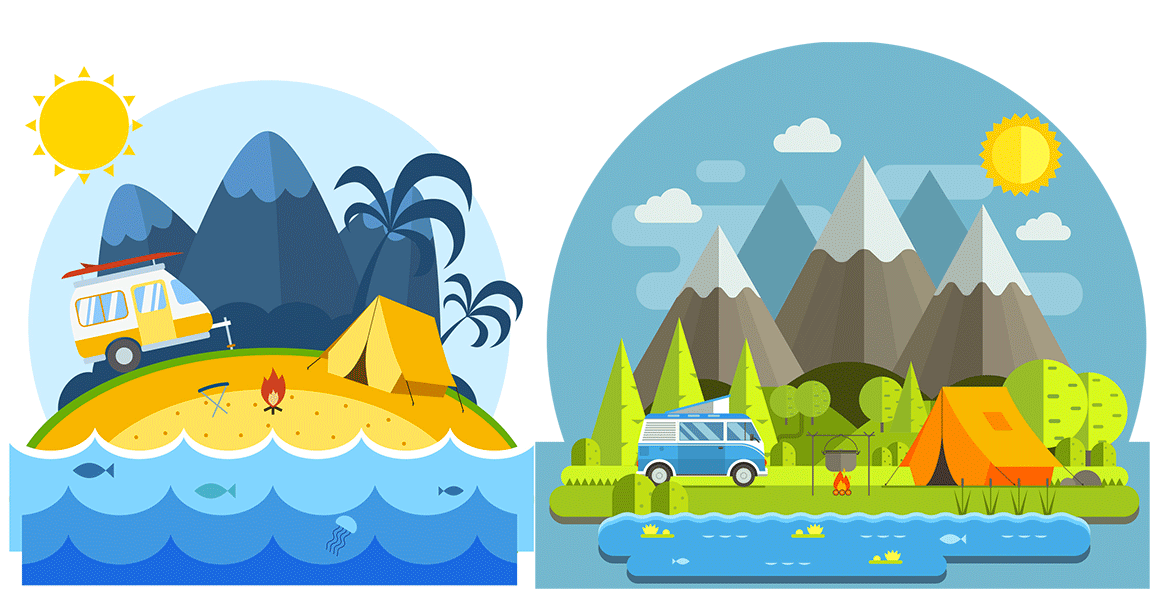 Voir le camping

Berck
-
Nord Pas de Calais

Camping Mini Park is a small establishment of 45 plots 2 km from the beach of Berck. Its human size makes it a good place for a quiet family holiday. Its green setting awaits you for an iodized stay from June to September. Well defined locations await you to pitch your tent, caravan or camper. Electricity packages are indicated in the rates if you want a little comfort. You can also come and install your mobile home if you wish. The establishment also hosts holiday camps and has a function room that can accommodate up to 50 people. Ping-pong tables, playground or fitness equipment outdoors are included in the address benefits. The children are safe here and can enjoy their stay as they wish. If you miss the imagination it does not matter because the owners punctuate the week with various activities for everyone. The campsite is decorated to receive holiday vouchers and Vacaf vouchers, you can then pay as well. The surrounding area is full of excursions and activities. Go on a discovery of nature with walks in the countryside, in the dunes or on the coast from the camp. At 3 km is the Bagatelle amusement park with rides for young and old. You will be located between the Bay of Sum and Boulogne so do not miss a visit to Le Touquet and immersion in the marine environment with Nausicaa....
Voir le camping














The campsite la Licorne is a family establishment located by the sea in Dunkerque in the Nord-Pas-de-Calais region. By staying at the campsite Licorne, holidaymakers can enjoy the pleasures of the sea as much as they wish since the campsite enjoys direct access to the long sandy beach of Dunkerque-Malo les Bains. On this long sandy beach, couples will enjoy a romantic stroll, children can have fun and water sports enthusiasts can paddle, kite surf, sand yachting or hiking at sea. The most gourmands will have the opportunity, along the dike to discover restaurants with terraces that invite to taste the coastal dishes as well as waffles and ice cream. Near the pier is the 1940 Dunkirk Museum, which has a large collection of period military equipment, maps and photographs. Other leisure activities will be available to all the family, including the Galamé Park which has a 9-hole mini-golf course and an orientation course and tree climbing. It will be possible, to appreciate the beauty of nature, to make beautiful quad rides or simply hikes on the coast. The equestrian center of Gravelines will offer introductions to archery as well as an adventure course. Within the campsite is a playground for children and a petanque court. The whole family will also be able to take advantage, in specific ways, of animations and spectacles proposed by the team of the campsite and which will be the occasion to share moments of conviviality. The pitches proposed by the campsite la Licorne are 90 m2 and are delimited by hedges which provide a most appreciable privacy. Chalets and mobile homes are available for rent and invite to enjoy separate bedrooms, a kitchen, a bathroom, separate toilet and garden furniture. For those who can not decide between traditional camping and rental accommodation, nothing like staying in an ecolodge, tent equipped very comfortable....
Voir le camping








Camping Dune Blanche is located in Nord-Pas-de-Calais between Le Touquet and Hardelot. This family-friendly Tohapi property offers many activities and is just 3 km from the English Channel. In the campsite Dune Blanche, in a very wooded setting, holidaymakers will enjoy a heated outdoor pool with pleasure. This large pool is absolutely ideal for enjoying moments of fun and tranquility. The whole family will be able to meet on this aquatic space, even toddlers not being able to swim because a paddling pool accompanies the main pool and will allow them to start safely in the pleasure of the water. The many loungers surrounding the pools will encourage bathers to relax and unwind. Camping La Dune Blanche has in its enclosure a petanque and a ping-pong. Direct access to the lake at the campsite will also allow nature lovers to relax, fish or enjoy water activities such as canoeing and kayaking. In the vicinity of the campsite, holidaymakers will have the opportunity to join a mini-golf, to go horse riding or to excel on courses of tree climbing. The bicycle rental service will allow you to discover the surroundings. At the campsite, children can have fun on a playground at their disposal. During their stay, young and old will have the pleasure of being able to enjoy organized entertainment for them. Children from 4 to 12 years old will join the mini-club which will allow them to participate in adapted activities. The lively evenings will allow them to meet and enjoy great moments of conviviality. Up to 6 people can stay at one of the pitches offered by the campsite La Dune Blanche and enjoy the relaxing natural surroundings. Several models of mobile homes are available, some with 2 bedrooms and others with 3 bedrooms. 4 to 6 people can stay in these mobile homes depending on the model chosen. They have a common room, a kitchen, a bathroom with sink and shower and separate toilet. A terrace completes the whole and will allow the holiday makers to spend very pleasant moments....
Voir le camping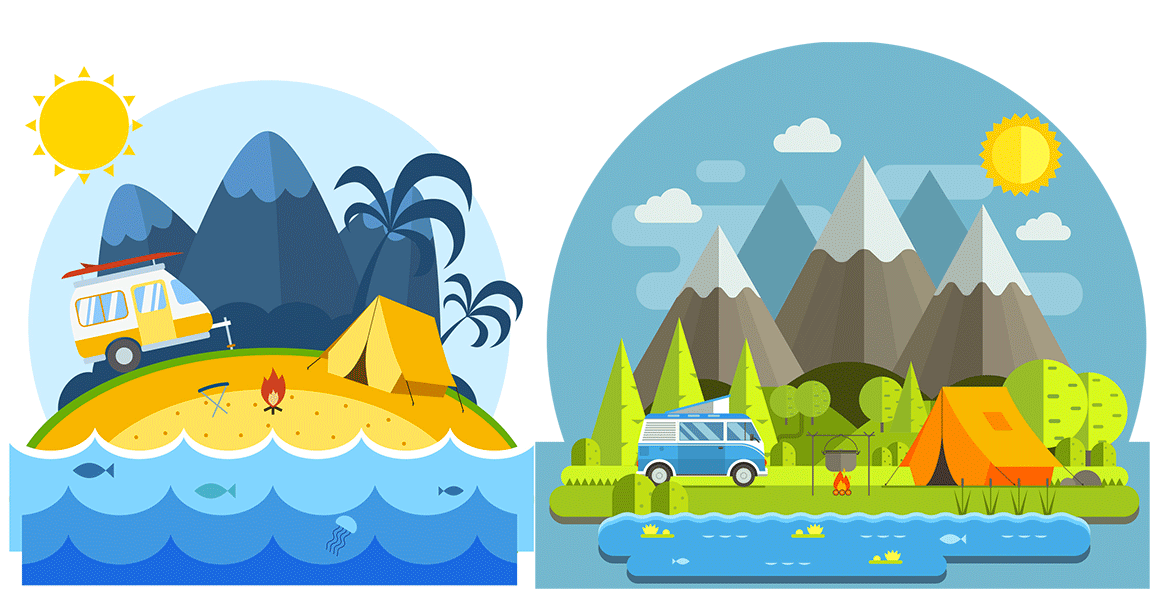 Camiers
-
Nord Pas de Calais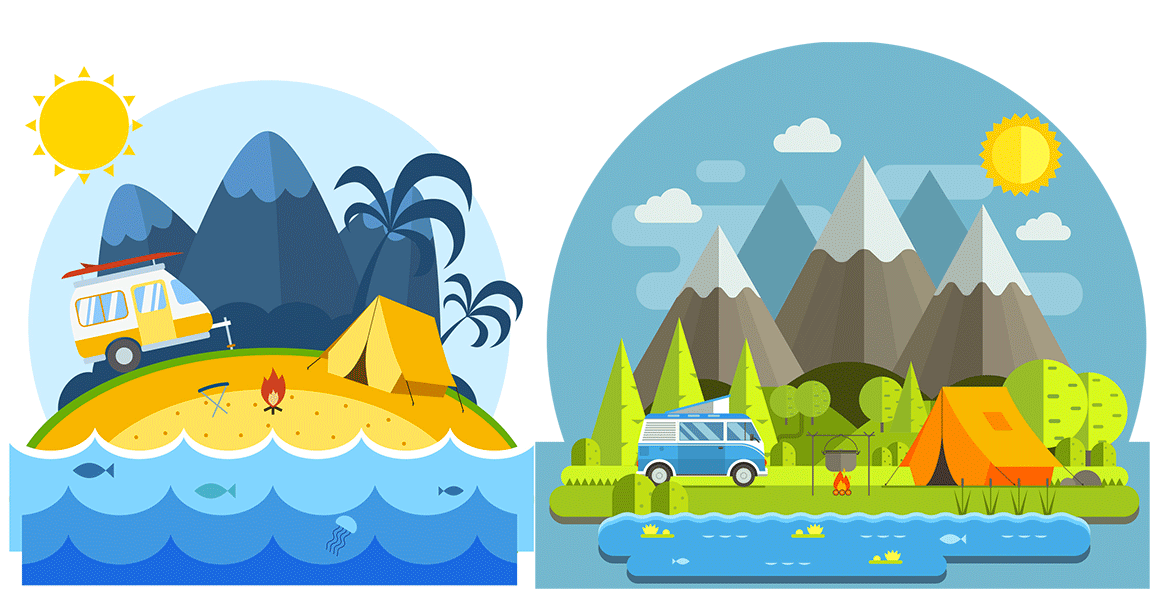 Camping la Mer is located, as its name suggests by the sea. Holidaymakers can enjoy many activities and an exceptional setting, all at a low price since Vacaf vouchers are accepted. In the grounds of Camping la Mer, holidaymakers will be able to exercise to enjoy the multi-sports field that is available and that will allow you to practice all kinds of sports activities. The children will be absolutely conquered by the indoor playground which is at their disposal. In this playground, they will enjoy many games and fun equipment of quality. For thrills guaranteed, nothing like to practice tree climbing. Through courses in the trees, young and old can spend great times and push their limits. The proximity to the beach will allow you to practice sand yachting, a very pleasant activity that uses the wind to reach very good speeds. It will be possible for holidaymakers to take a bus provided by the campsite and will take holidaymakers to the Helicea pool located in Boulogne sur Mer. Vacationers will have the opportunity to keep fit thanks to the fitness room which is present within the campsite and has many machines inviting to do various exercises. A facilitator will also organize step classes, zumba classes, gym classes and muscle building classes. Teenagers will also be able to take advantage of the services of a facilitator who will organize football tournaments, beach volleyball and baseball games. The proximity to the sea will allow those who wish to practice various water activities such as sea trips, jet-ski, banana outings or be introduced to sea fishing. At the campsite, enthusiasts of petanque will enjoy a bowling alley while some prefer to play billiards. Mobile homes fully equipped are available for rent by the campsite Sea. In these accommodations, holidaymakers can enjoy an absolute comfort by the sea....
Voir le camping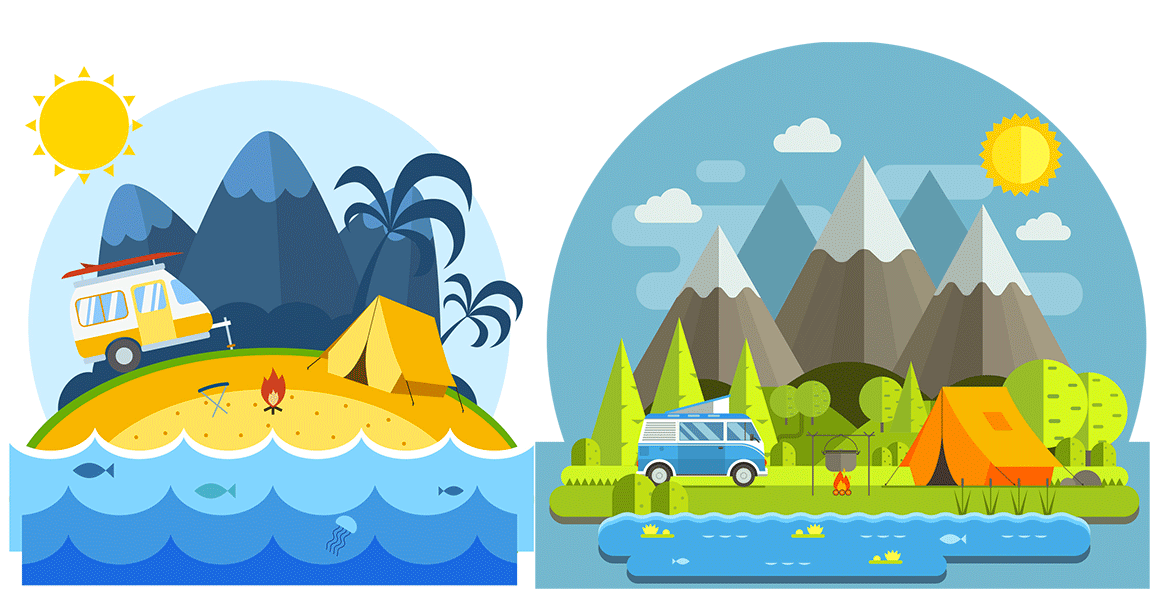 Camiers
-
Nord Pas de Calais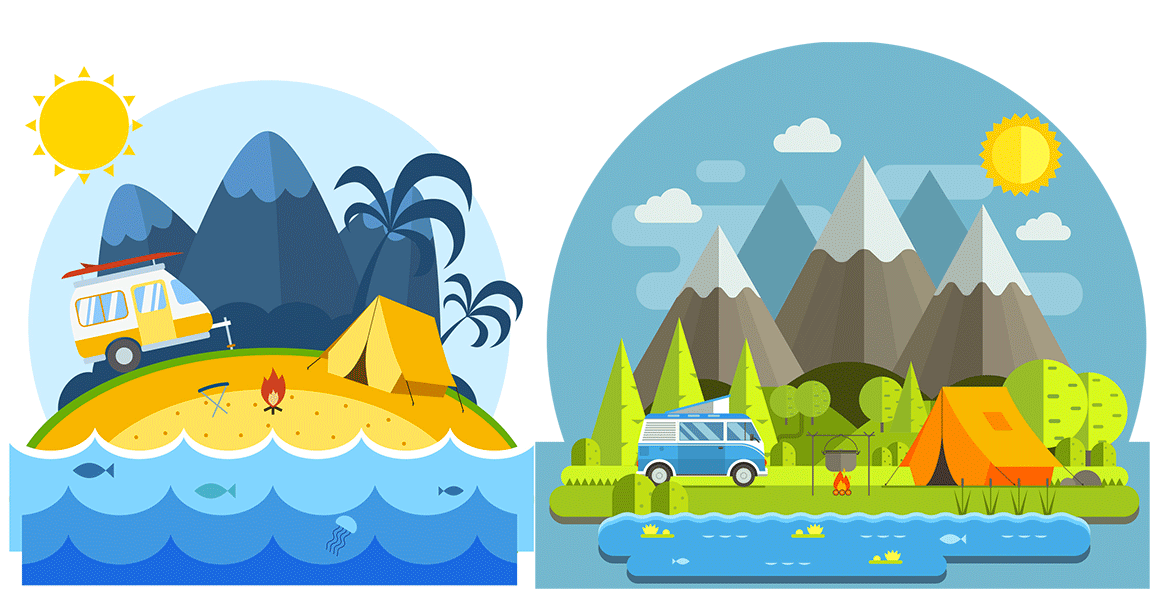 Voir le camping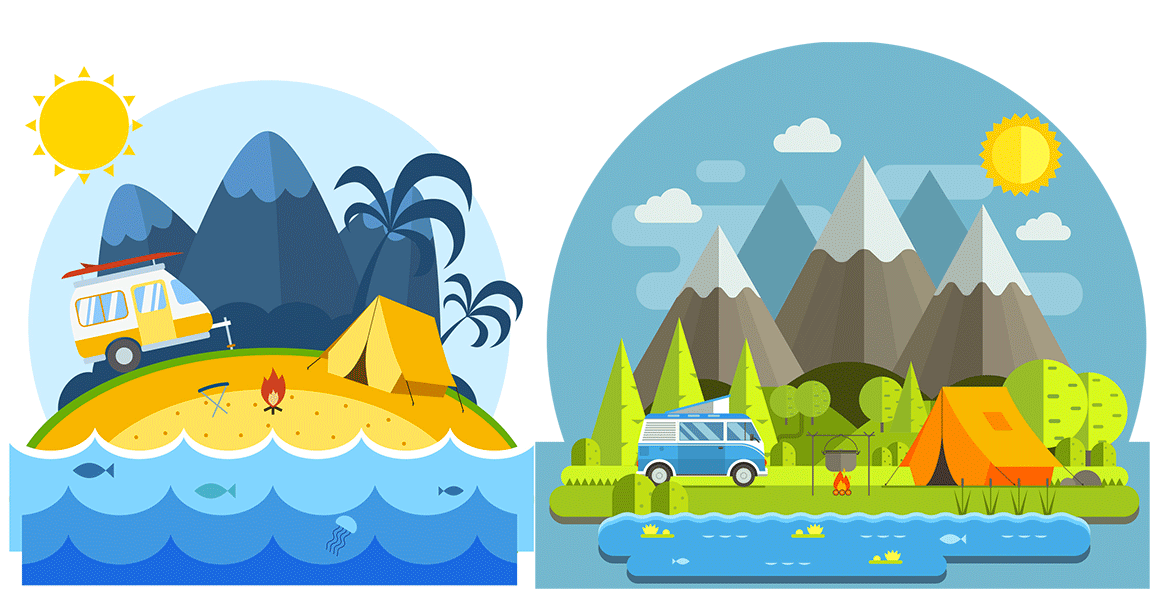 Camiers
-
Nord Pas de Calais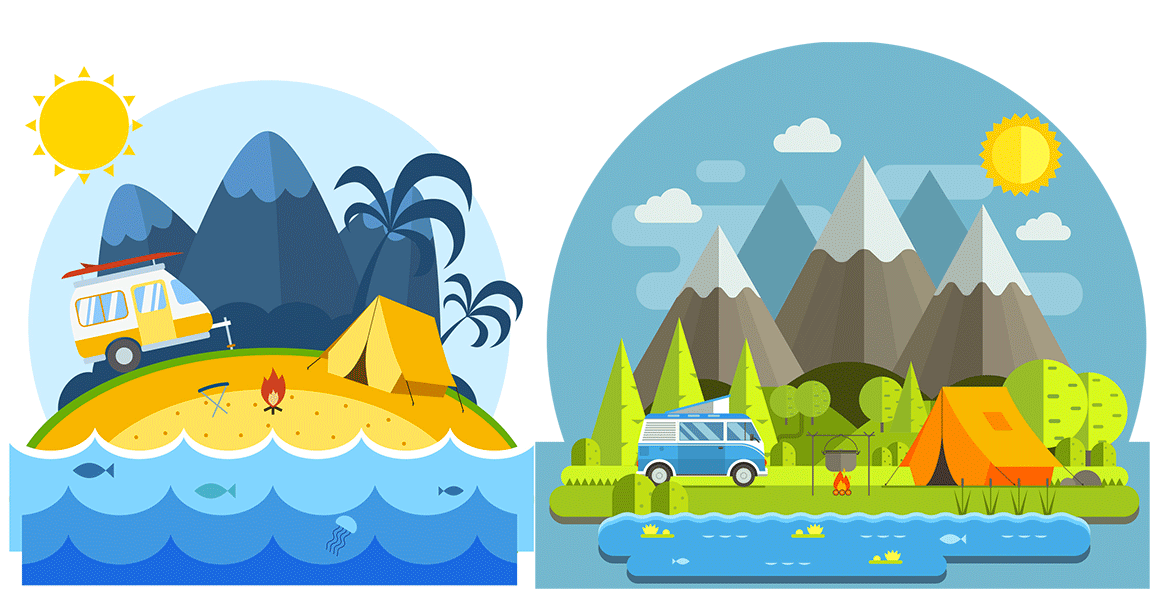 Voir le camping



Camiers
-
Nord Pas de Calais



Camping Irenee Calas is located in the department of Pas-de-Calais, not far from beaches and nature. Camping near the beaches in the Pas-de-Calais During their stay in Camping Irenee Calas, holidaymakers can enjoy a privileged location in the Pas-de-Calais department, just a stone's throw from the beaches. Indeed, the campsite is located in Camiers, it will be easy for vacationers to reach the seaside and enjoy the wide sandy beaches of the Opal Coast. These great beaches are ideal for incredible activities such as kite surfing, sand yachting and speed sailing. These huge expanses of sand will welcome vacationers wishing to spend great moments with family in a privileged setting. In summer, a beach club is set up for the delight of children and a library with armchairs. For a successful holiday in the Pas-de-Calais, nothing like having a privileged access to the beaches of the Côte d'Opale. Camping in Pas-de-Calais close to nature From Camping Irenee Calas, nature lovers will experience unforgettable days. It will be possible to follow the nature trail of the Rohart domain, a little piece of nature that invites you to enjoy a preserved fauna and flora. The National Nature Reserve of the Bay of Canche will also be accessible. The latter consists of large ecological units and three paths that invite you to admire an exceptional panorama. Lovers of walks and hikes will not miss places to join while staying at Camping Irenee Calas. The path of the Dunes of Sainte-Cécile invites to walk on foot and enjoy a preserved and relaxing nature. By joining Dannes, holidaymakers can reach Mont Saint-Frieux which consists of dunes clad on a chalky knoll. The summit rises to 152 m and the view is incredible....
Voir le camping
From the sand dunes to the cliffs of the Opal Coast to the cities that easily combine traditions, folklore and artistic avant-garde, the Nord-Pas-de-Calais does not lack relief!The Nord-pas-de-Calais also has several "green areas" such as the Scarpe-Escaut Regional Natural Park, the Avesnois Regional Natural Park and the Caps et Marais d'opale Regional Natural Park.
How to choose your campsite in Nord-pas-de-Calais
The campsites in Nord-pas-de-Calais are spread out massively along the Opal Coast (between Beck-sur-mer and Calais) and around the ponds of the Caps and Marais d'Opale Regional Nature Park (near St-Omer). A third area covers the Artois, near the towns of Arras and Béthune. 257 campsites are located in the Nord-pas-de-Calais, comprising 83 1-star campsites, 92 2-star campsites, 66 3-star campsites, 21 4-star campsites and 3 5-star campsites in the Nord-pas-de-Calais.
Camping sites on the coast
The Nord-pas-de-Calais is made up of 27 beaches, most of which are sandy, wild and protected. No problem here to know where to put your towel: the Nord-Pas-de-Calais and its long stretches of fine sand will delight all those who flee the crowded beaches. The climate is rather mild and temperate in the high season between 22 and 28°C and the water temperature reaches 19°C in the middle of August. 10 campsites are directly accessible to the sea and 22 campsites are located less than 10 kilometres from the sea.
Our favourite beach Plage des Hemmes: Huge sandy beach near the Platier d'Oye ornithological reserve, ideal for all kinds of water sports, the beach is also bordered by scrubland and dunes still soaked in water.
Our campsite in the Pas de Calais has direct access to the sea: The beach campsite in Marck with its direct access to the sea, our campsite in the Caps et Marais d'opale Regional Natural Park is a 3-star campsite, the Camping La Kilienne has direct access to the river with 20 trout fishing courses, a superb water park and many services such as an 18 hole mini-golf!
The casinos on the Opal Coast
For gamers, the Nord-Pas-de-Calais coasts are full of casinos: notably in Boulogne-sur-mer, Le Touquet, and Berck-sur-mer.
Lille: its old quarter, museums and bars
Discover the city that was European Capital of Culture in 2004 and choose a campsite in the North. You will love museums (such as Le Palais des Beaux Arts, Les maisons folies), belfries, the colourful district of Wazemmes or the cobbled streets of old Lille where you can go shopping or enjoy a good beer. Don't miss: the big Lille sale on the last weekend of August!
destination-tres-populaire