The most beautiful campsites in Picardy camping-to-compare
top-camping-du-moment-by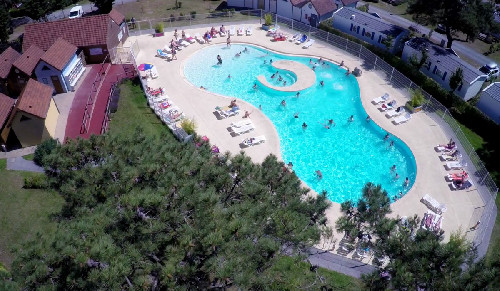 Picardy
Dès 522€ /sem
Cayeux-sur-Mer
Camping Les Galets de la Mollière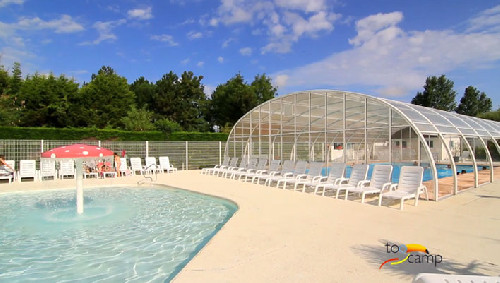 Picardy
Dès 497€ /sem
Fort-Mahon-Plage
Camping Le Royon
The most beautiful campsites in Picardy - 134 campings à comparer






















Camper friends, here is an upmarket and family campsite on the beach that should please you! The campsite Les Aubépines 4 * is located 1 km from the wild beach of Maye Bay Somme, bordering the Ornithological Park Marquenterre. It offers you high quality services and latest generation residential or rental accommodations. This campsite works under the name of Flower campsites. At the campsite Les Aubépines you will enjoy the heated outdoor pool area with paddling pool, waterfall and water games. Indoors, a swimming pool with hydromassage and swimming against the current is waiting for your jerseys. As far as accommodations are concerned, at Camping Les Aubépines you will find the latest mobile homes, with an elegant design and exceptional comfort. You will find mobile homes from 1 to 3 bedrooms, some with a private SPA on the terrace. Each mobile home includes a wooden deck with garden furniture, outdoor or semi-covered depending on the model. If you are rather camping nature, bring your tents, caravans or motorhomes and settle on the arranged sites, all spacious and ideally shaded. On site you will find something to have fun with the family: table tennis, bowling, initiation to archery, outdoor fitness, playground for children ... The campsite regales you all summer with daytime and evening entertainment for children and adults alike. And if you are a rider, Les Aubépines campsite offers shelters for your horse at an unbeatable price. Finally to quench your thirst or restore yourself, you will order at the bar or the...
Voir le camping


Are you looking for a luxury family and animated campsite by the sea in Baie de Somme? Look no further: The campsite Le Ridin 4 stars is for you! Camping standing 1.5 km from the beach Crotoy, Le Ridin welcomes you in an old farmhouse refurbished restaurant and outdoor pool. On the campsite Le Ridin the whole family will enjoy the pool: it consists of a large lagoon heated pool with small pool for children. At the end of the pool you can go to the SPA where hydro-massages and jacuzzi await you. Camping 4 stars, The Ridin guarantees high quality services and facilities: fitness room, mini club, water aerobics and dance classes, animated evenings, circus workshops ... but also board games loans, service Ticketing and bike rentals. In terms of accommodation, you can choose from a range of modern cottages, of very high quality and comfort. The cottages are available from 1 to 3 bedrooms and all have a private SPA on the wooden terrace. Each cottage is equipped with a dishwasher, a barbecue, a garden furniture and deckchairs. More comfort: the villa Picardy 3 bedrooms for 8 people with private garden. If you are a camper: your tents, caravans or motorhomes will find spacious, well-defined pitches with electricity and drain points. And to restore you to the 4 * Ridin campsite you will order in the dining room or on the terrace of the...
Voir le camping












In the Hauts-de-France region, in the Picardie department, the 2-star campsite La Ferme de Mayocq welcomes you to Crotoy, in the heart of the Somme Bay, just 1 km from a fine sandy beach, ideal for happy aquatic moments. To stay in this family campsite near the seaside, you can rent mobile homes that can accommodate 4 to 6 or 6 to 8 people and including TV, terrace with barbecue, or take a seat, with your motorhomes, caravans and tents, on spacious and semi-shaded sites, with possible access to electricity. Note that the campsite also has a service area for motorhomes and sites to rent year-round for owners of mobile homes. Playgrounds for children with inflatable structure, sports ground and petanque, bicycles and barbecues for rent, table tennis are all equipment that will be available on site to make you spend a pleasant holiday, between two taken to the beach. To fill your appetites, you will not have to look far since the shops and services of the seaside resort will open their doors a few steps away! Good to know: the campsite accepts good VACAF! From this quiet and relaxing campsite, go by bike via the cycle paths around to reach the coast, climb the steam train to discover the invigorating landscapes of the Bay of Somme and its natural reserve and do not miss to visit the ornithological park of Marquenterre!...
Voir le camping






Campers friends, if you are looking for a quality camping near the beach of Crotoy in the Somme Bay, here is for you the campsite 3 Sablières 4 * in Saint Firmin Les Crotoy. Camping standing, it offers a privileged access to the beautiful Bay and its infinite sandy beaches. In addition, at the campsite Les 3 Sablières you will choose between swimming at sea or in the pool. The campsite's swimming pool consists of a large heated outdoor pool and a paddling pool. Adjoining the pools, the SPA and the sauna already make you an eye ... As for accommodation, at Les Aubépines campsite you can opt for nature camping on pitches for tents, caravans and motorhomes, ideally shaded and with electricity connection. Or you will choose the rental of mobile homes with 2 or 3 bedrooms. The Super Mercure models of 2 rooms for a couple with child have an outdoor terrace equipped with garden furniture and barbecue. The 4-seater Loggia model offers a living space of 25 square meters and a covered terrace. For large families, the Super Cordelia mobile home will be ideal: 3 bedrooms in 32 m² of interior space. Mobile homes adapted for people with reduced mobility are also available and accommodate 4 to 6 people. You will find at the campsite what you can get in shape or have fun: gym and bodybuilding, bar with television, ping-pong tables, billiard, bowling, playground for children and departures of bike paths. And if you travel with your horse, the campsite even offers accommodation for your horse....
Voir le camping








Right on the Picardy coast, in the Baie de Somme is the campsite Le Tarteron which offers a natural setting in the countryside and a proximity to the sea of less than 2km. Activities abound at the Tarteron campsite. Indeed, holidaymakers will be able to enjoy with the family the heated and covered swimming pool, open from April to October. The pool is accompanied by a paddling pool suitable for the little ones with small water slide. Fishing enthusiasts can enjoy a pond on site for this purpose, which contains whites and carp. Sports enthusiasts can enjoy a tennis court, a beach volleyball court and a multi-sports pitch with football boxes and basketball hoop. Two boulodromes are available for petanque enthusiasts and children can have fun on the grassy playground and its hut, its swings and its toboggans. The children will also be delighted to go to the pet shop where they can feed goats. In high season, children and adults can enjoy various activities. The youngest will have the opportunity to integrate the club-children to participate in fun and recreational activities of all kinds. Adults can participate in petanque and fishing tournaments. In the evening, dance and theme nights are organized for the pleasure of holidaymakers. Several models of mobile homes are available for rent for holidaymakers wishing to spend a comfortable holiday surrounded by nature. The model Evolution for example is 31m2 t can accommodate up to 4 people. All mobile homes have a kitchen, a dining area, a shower, a sink and separate toilet. The terrace is equipped with garden furniture and a barbecue and a shed. Holidaymakers spending their stay at the Tarteron campsite will have many ways to discover the surroundings. They can visit small fishing ports such as Le Rotoy, Saint Valery and Hourdel, or take the steam train of the Baie de Somme. Lovers of historic sites will be able to visit the medieval city of Saint-Valéry or the Chapel of St Esprit de Rue....
Voir le camping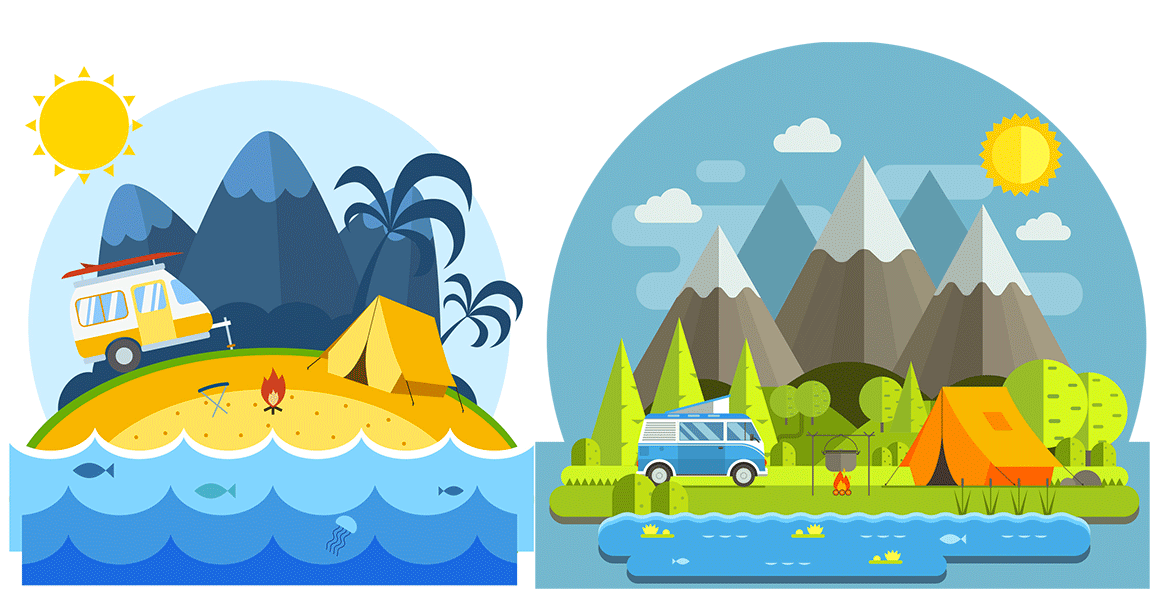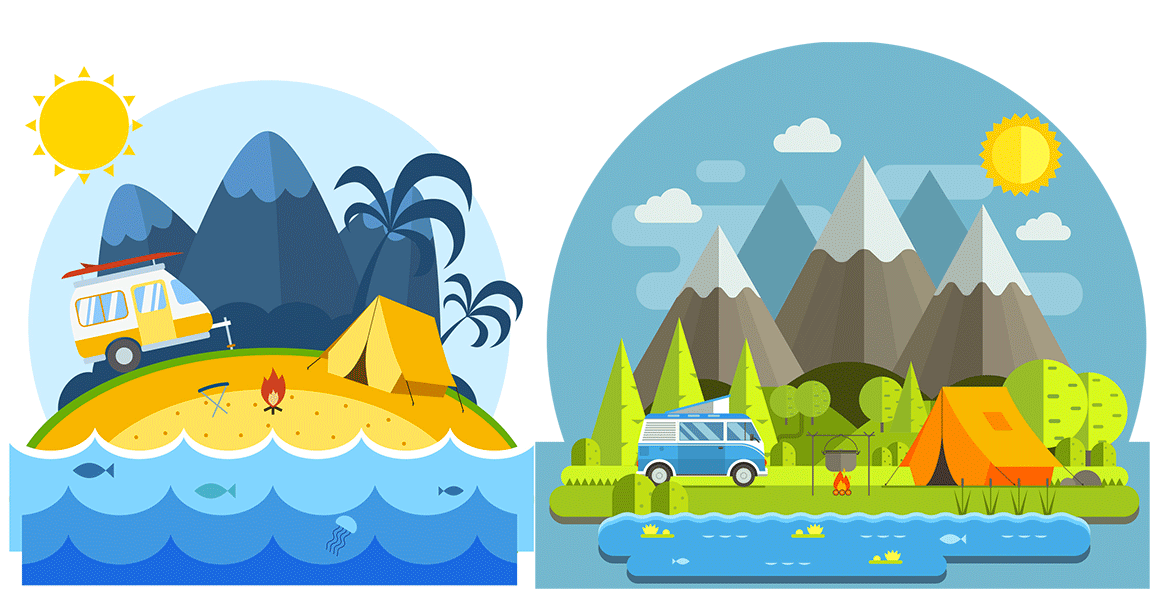 In the Hauts-de-France region, the 2-star campsite La Prairie awaits you in the heart of the Baie de Somme, in the port city of Crotoy, for a holiday of pure relaxation on its woodland of 3.2 hectares located in immediate proximity to the city center and only 200 meters from a sandy beach. At the rental level, this campsite close to the Côte Picarde offers essentially residential sites for owners of caravans and mobile homes but also large areas of passage, bare and delimited, intended to receive tents, motorhomes and caravans. Note that a service area for motorhomes is also present on the site. On site, you will not have the opportunity to see the time between the summer activities organized by the campsite and the various leisure facilities available to you. Indeed, children's playground, ping-pong tables, outdoor fitness area, petanque and table football will be there to entertain both children and adults. Finally, to satisfy all your culinary desires, you will be spoiled for choice thanks to the many shops and services of the town, easily accessible on foot. Good to know: Free WIFI access! From this campsite with a friendly welcome, get acquainted with windsurfing, kite surfing or sea kayaking via the nautical center, take the cycle paths around to discover the beauties of the countryside. the Bay of Somme and do not miss to visit the ornithological park of Marquenterre and the Abbey with gardens of Valloires!...
Voir le camping
ville-les-plus-rechercher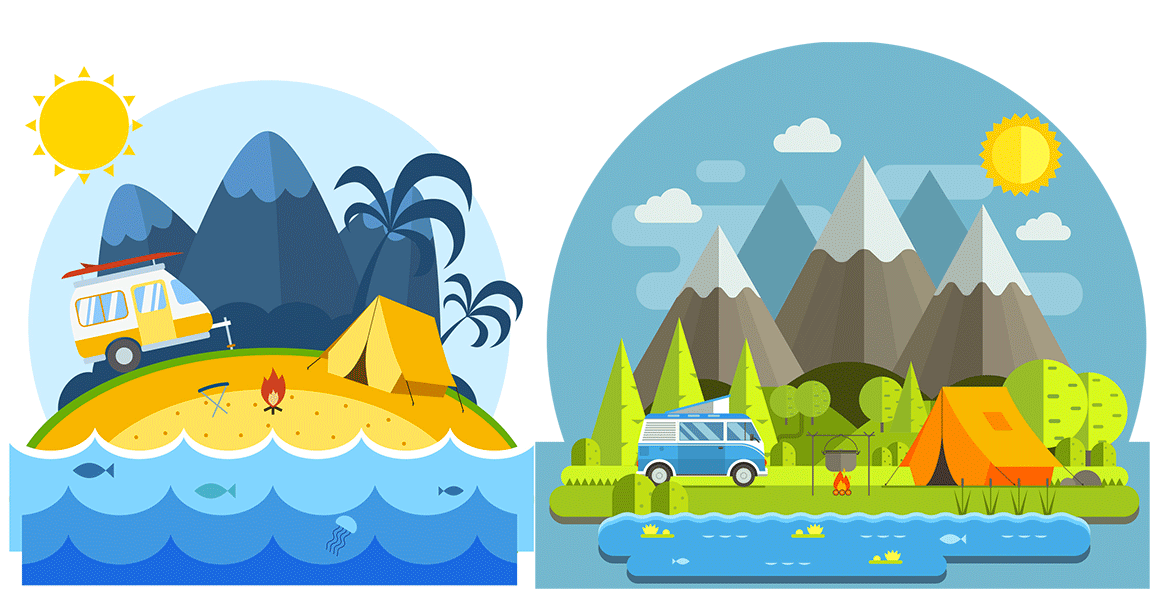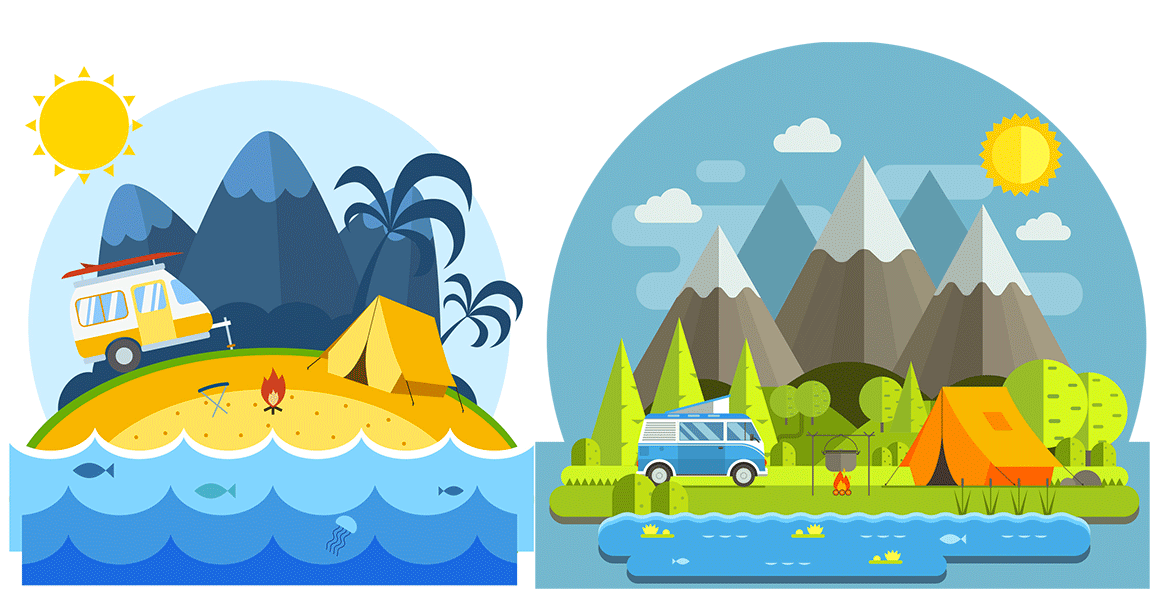 Voir le camping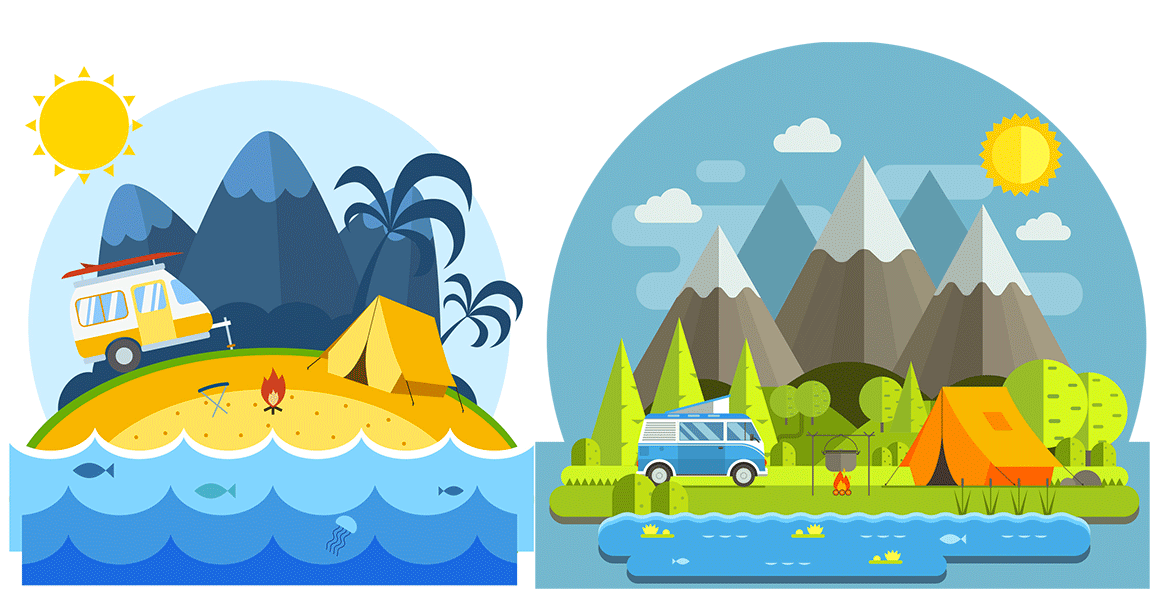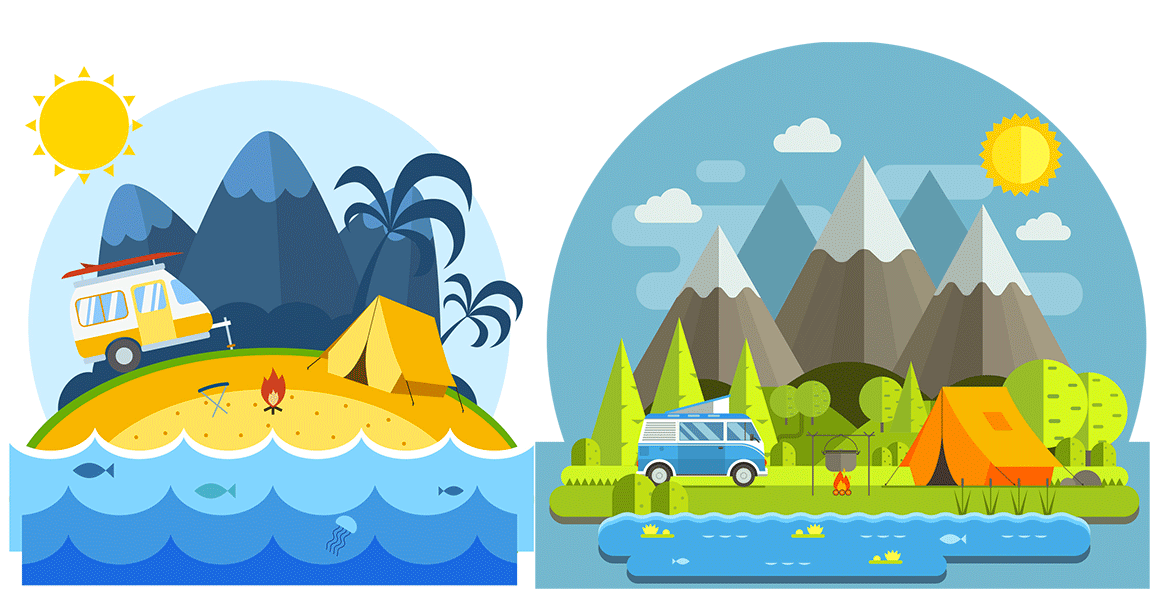 In the Hauts-de-France region, the 2-star campsite Les Marguerites opens its doors to you at Le Crotoy, on its green and flowery ground located 2 km from the sandy beaches of the Picardy Coast and near the unmissable sites of the Bay of Somme . In the grounds of this campsite close to the sea, you can install your tents, motorhomes and caravans in quiet locations on shaded, semi-shaded or sunny locations, with access to water and water. electricity through a surcharge. RVs will also have a service area at their disposal. For the pleasure of adults and children alike, this wooded campsite has a petanque court, a children's playground and a ping-pong table. The beaches and other surrounding landscapes will be the ideal places for more sports or leisure activities such as swimming, sand yachting, hiking, fishing, horse riding and many more. In addition, for cycling enthusiasts, you can take the bike path just past your holiday site to admire the wild beauty of the bay and reach Saint-Valery-sur-Somme. Finally, for your meals, note the passage of the baker on site during the two months of high season and the restaurant is only 200 meters away! From this quiet and family campsite, enjoy local culinary specialties, climb the steam train to explore this beautiful region and visit the House of the Bird and the Marquenterre ornithological park!...
Voir le camping






















The campsite Airotel 4 stars Le Walric is located in Picardy in the Bay of Somme and lets its vacationers enjoy a meadow of 6 hectares. Swimming enthusiasts will not be disappointed to spend their holidays at the campsite Le Walric since it has a heated and covered swimming pool, which can be discovered in good weather. This swimming pool is accompanied by hot tubs and a paddling pool for toddlers. Sunbeds are arranged around the pool and will allow you to spend relaxing moments basking in the sun of the Baie de Somme. A playground on sandy ground is at the disposal of children who can enjoy a slide, swings and a turnstile. Various sports facilities are also available for holidaymakers, who can play tennis, volleyball or table tennis. A petanque court is present to the delight of bowlers, and those who want to maintain their body can enjoy the fitness area at their disposal The children will spend an unforgettable stay at the campsite Le Walric since a children's club will offer them various activities on a daily basis. For children and adults, sports activities are organized throughout the day. Once in the evening, holidaymakers can have fun at the theme parties organized by the team of Le Walric campsite. To make a pleasant stay to its campers, Le Walric proposes standard pitches of a size of 95m2, equipped with electricity. Vacationers can also choose to spend an even more comfortable stay thanks to one of the many mobile homes available for rent by Le Walric campsite. These rental accommodations are perfect for a family because some models can accommodate up to 6 people with kitchen, bathroom and garden furniture. Around the campsite, history and heritage lovers will be able to visit the chapel of sailors in Cape Hornu, and discover the city in which Joan of Arc was a prisoner....
Voir le camping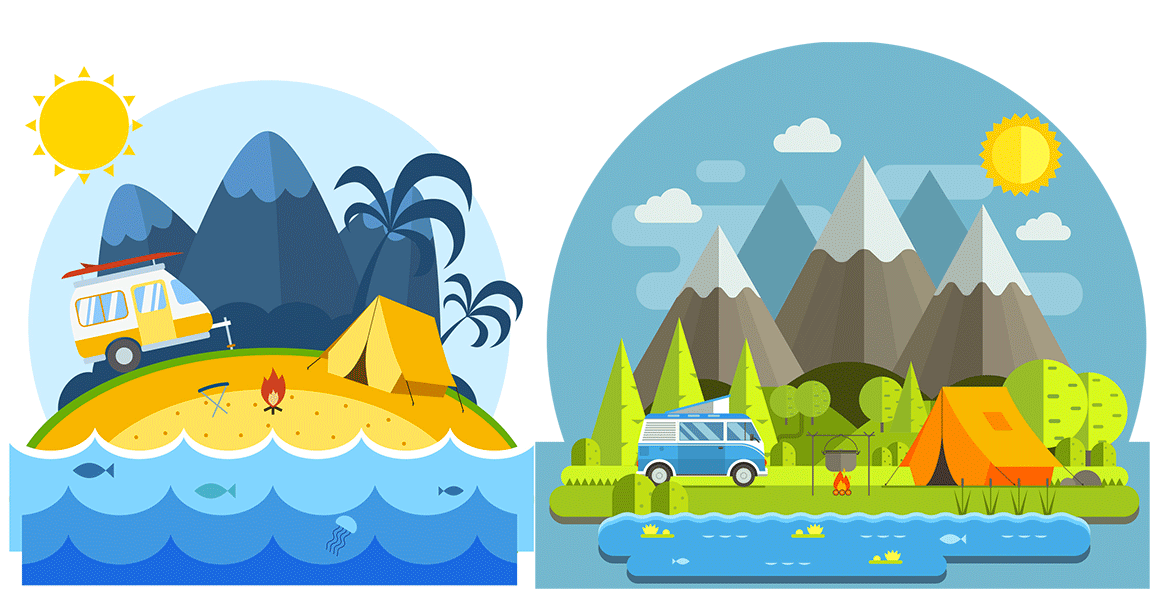 Saint-Valéry-sur-Somme
-
Picardy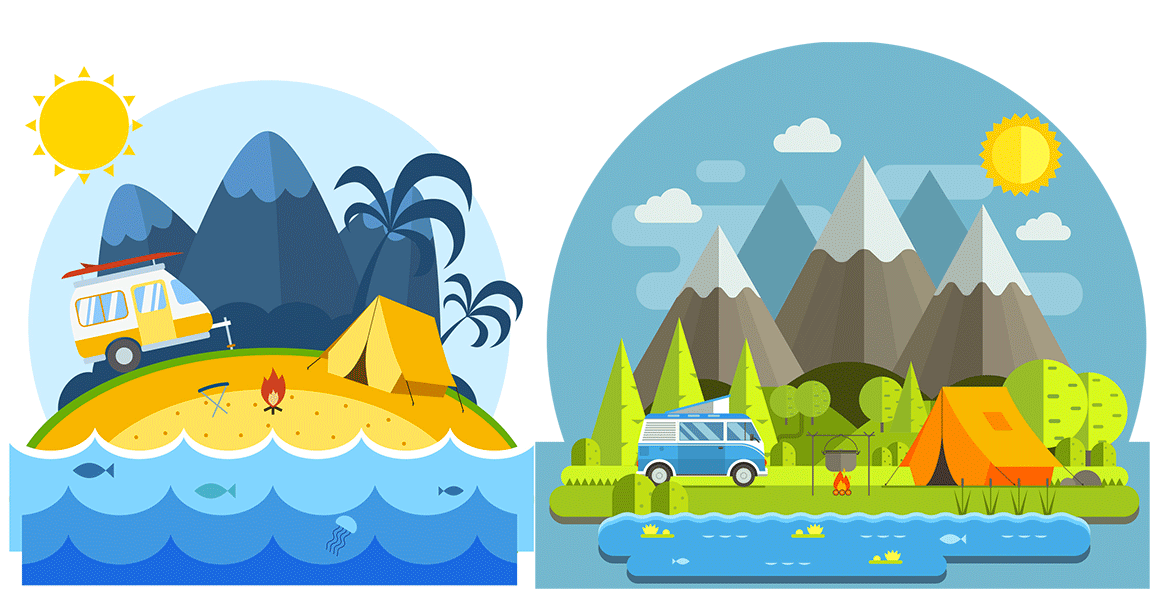 Voir le camping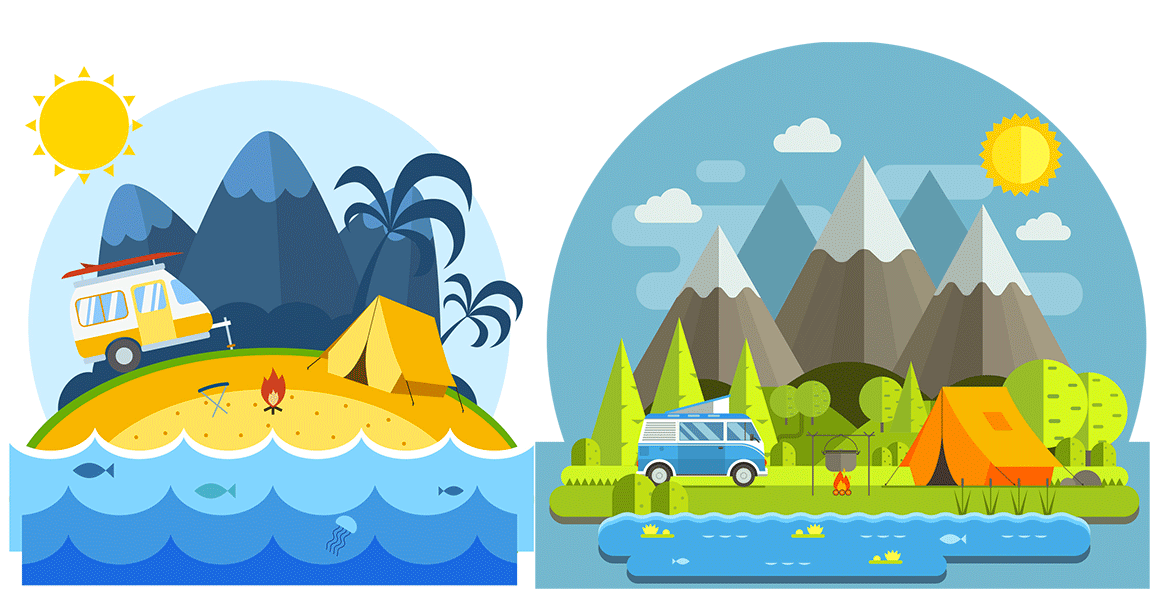 Saint-Valéry-sur-Somme
-
Picardy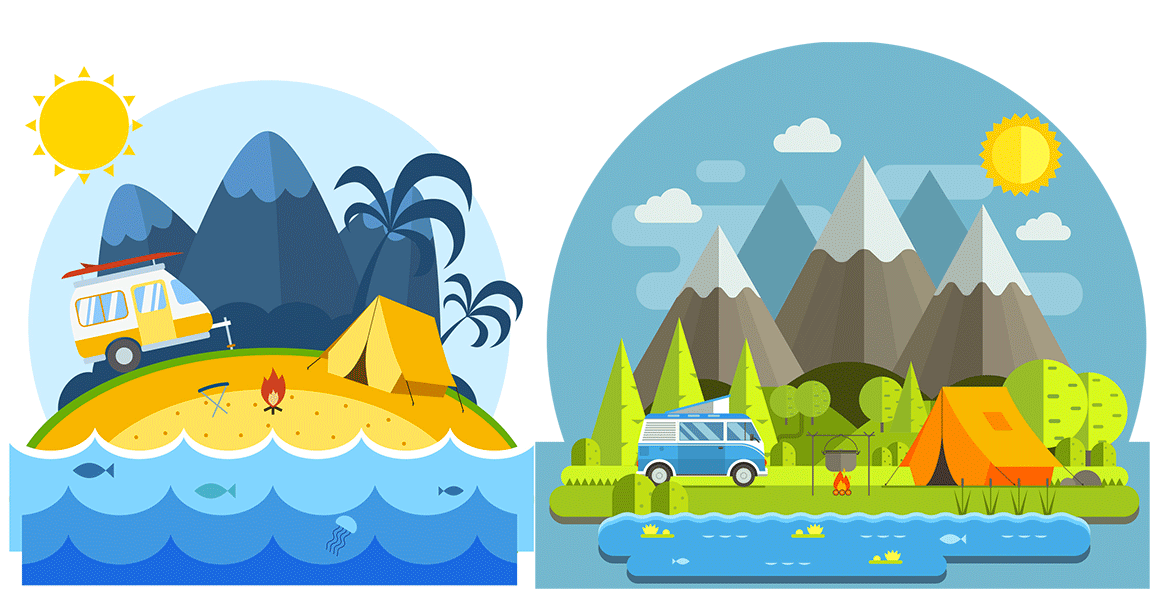 Voir le camping




























The campsite Les Galets de la Mollière is located in a meadow of 6 hectares near Cayeux-sur-Mer, 10 minutes walk from the beaches. Good VACAFs are accepted. At the campsite Les Galets de la Mollière, the whole family can enjoy a space dedicated to relaxation with a beautiful round pool whose water is heated. This pool has a small island in its center as well as geysers and a balneo area. Lounge chairs line the pool and invite you to relax in the sun. Infants will be able to swim in the paddling pool and its very shallow water. Athletes will enjoy the fitness trail in the campsite, as well as the tennis court. Ping-pong tables are available, as well as several petanque and football fields. The children will have at their disposal several playgrounds with tourniquet, slide and swings. The whole family can meet in the activity room to play billiards, video games, foosball and table hockey. A children's club welcomes the youngest from 5 years to offer fun activities such as workshops, inflatable castle sessions, fights in sumo costume and even horseback rides. Evenings are offered for holidaymakers several times a week with varied themes such as lotto nights, karaoke nights and dance evenings. The campsite Les Galets de la Mollières has spacious pitches of 95m2 equipped with electricity. Sanitary blocks are located in the center of the campsite and allow campers to have access to showers and toilets A rental village and present, with 39 mobile homes of 35m2 fully equipped. These are functional with kitchen, dining room, living room, bathroom with shower, separate toilet and outdoor terrace with garden furniture, parasol and barbecue. The campsite is located in the Bay of Somme which is the tenth Grand Site of France, vacationers can discover many landscapes composed of marshes, dunes and water bodies on foot, bike, kayak or horseback....
Bungalow /1 du 06/25 au 07/02
Marchand: Booking
Voir l'offre


Voir le camping




















Nestled between dunes and pine forests, Camping le Bois de Pins in the Bay of Somme is the ideal destination. In a beautiful green setting, a warm welcome awaits you on arrival at the campsite. It is with great pleasure that we will welcome you in a family and friendly atmosphere. Coming home, you will stay in a quiet area, ideal for a relaxing...
Voir le camping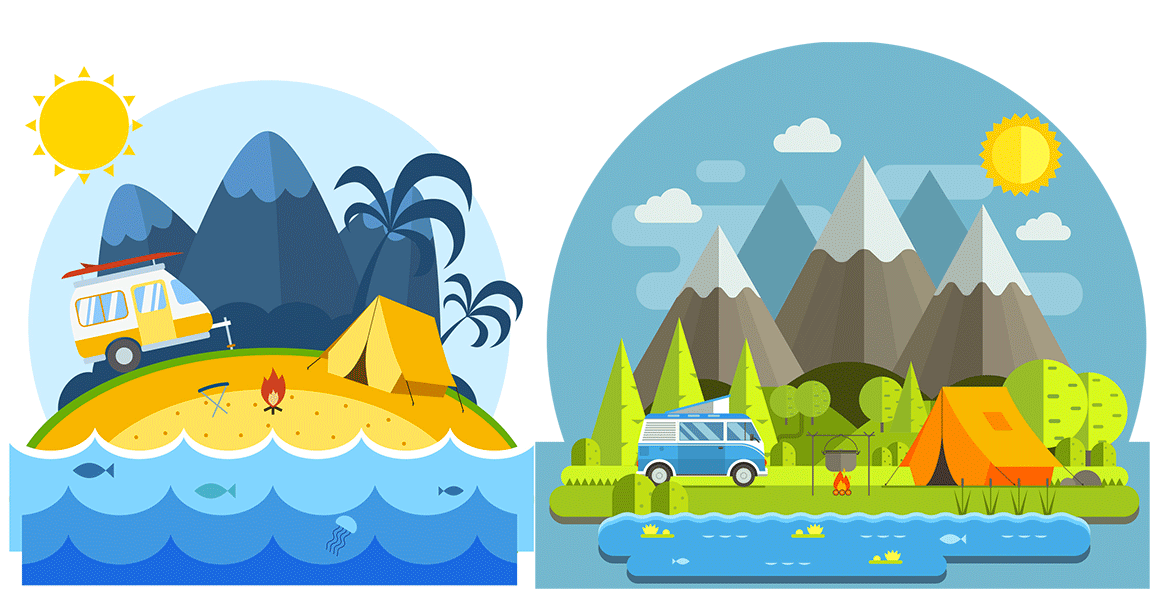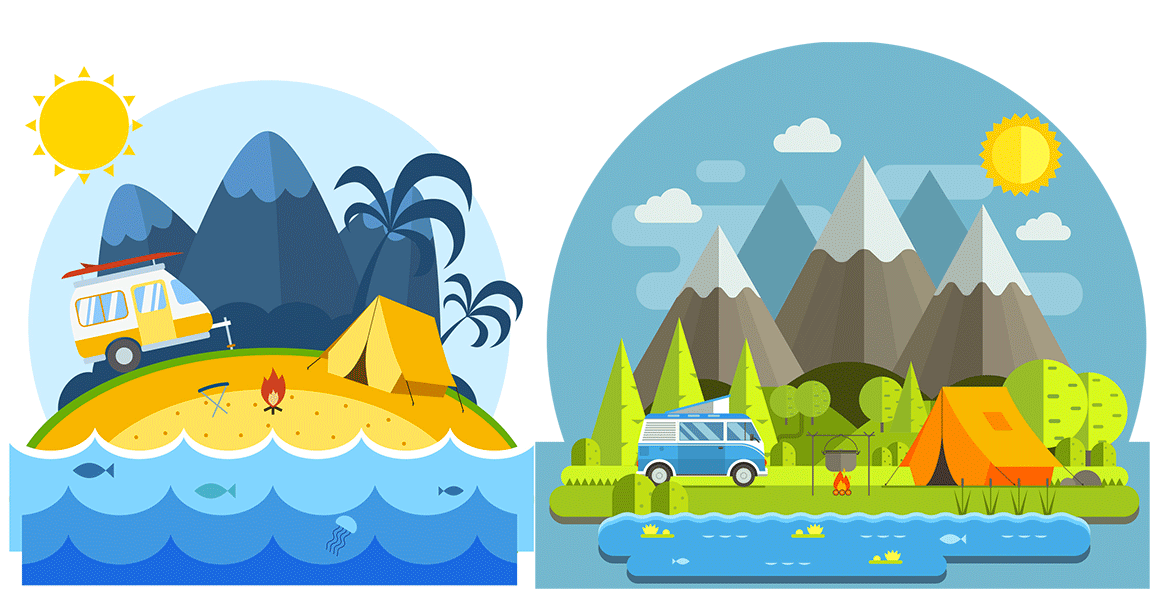 Voir le camping
There are 134 campsites in Picardy. These campsites are mainly concentrated in the North West of Picardy on the English Channel and even more so in the Bay of the Somme, renowned for its immense beaches and oversized tides, which are a delight for sailboat and shrimp fishing enthusiasts! The most famous and lively seaside resorts stretch along the coast between Fort Mahon and Le Crotoy. It is the most touristic area of the region, and as far as prices are concerned, a week at a campsite in Picardy near the sea will cost you 990€ in the high season and 655€ in the low season. For comparison, the average price of campsites (throughout Picardy) is 1181€ in high season.
If you are looking for a campsite in the Somme near the English Channel, we recommend Camping le Domaine du Château de Drancourt (5*). It is located as its name suggests in the park of a castle and has a magnificent swimming pool with water slide. It is located 7km from the beach of Crotoy.
If you want to taste camping by the sea, we recommend camping les Galets de la Molliere which has a nice swimming pool and is 200m from the sea.
If you want to enjoy the heart and soul of Picardy, then direction Amiens.C'est la capitale touristique de la Picardie. The city centre is charming with its cobbled streets, stone-built buildings and restaurants that celebrate a true culinary tradition. To taste imperatively: Picardy strings and Maroual (a really strong but absolutely excellent cheese). Of course it is impossible to avoid the cathedral! The nearest campsite is Camping Le Parc des Cygnes, which is located on the edge of a lake (in fact in the heart of several lakes).
f you are looking for an unusual camping trip in the Aisne near Soissons, head towards the Nid in the Heather. It is a charming estate that offers tree houses and a surprising Hobbit house.
And for an unusual camping trip in the Oise, we recommend Camping Les Grands Chênes. You can stay in a luxurious setting in its huts perched in the trees up to 13 meters high.
In short, camping in Picardy is quite cheap and you will find a large concentration of campsites by the sea and more scattered campsites in the middle of nature when going down to the South East.
destination-tres-populaire