Camping Le Merle Roux
Baix
|
Ardèche
|
Rhone-Alpes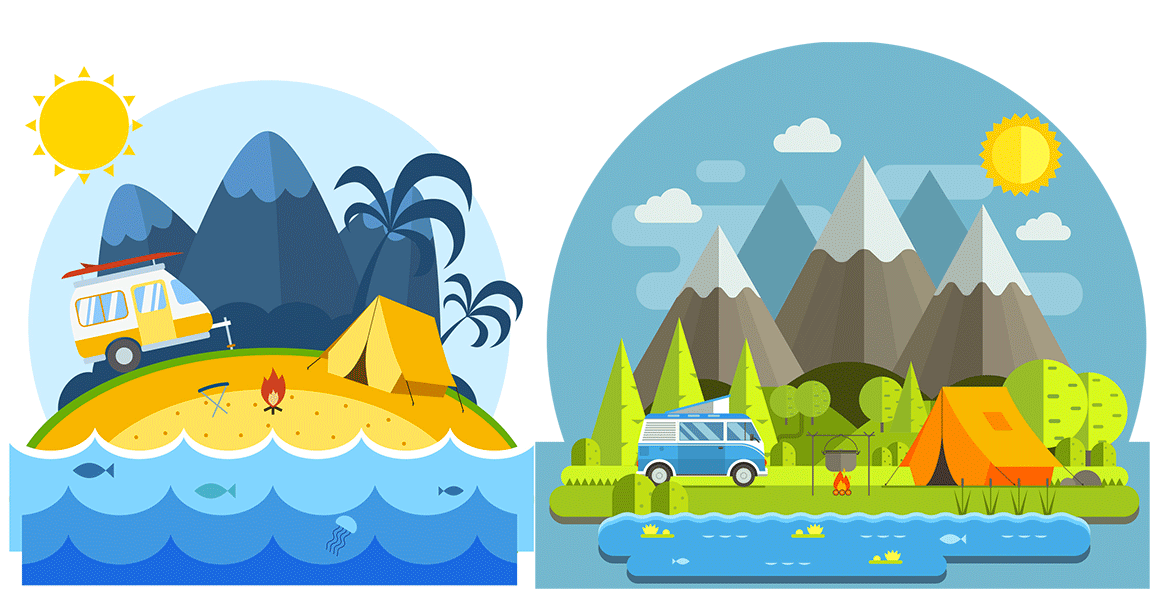 ---
---
Notice holidaymakers
4 reviews of the camping
>Post an opinion
Average grade :

Value for money:

Accommodation:

Facilities:
Services :

Entertainment:

crewcrew
" To know before booking! "
Review written the Sea. 07 August 2019
We had booked an air-conditioned bungalow at 1100 euros a week. Except that this campsite is atrocious: power cuts ALL DAY. Resutlat of the races: more electricity in the hiring. The cim did not work, the refrigerator was 30 degrees, the pool was closed because no power to feed the slides. In short, it was horrible. When to the quality department, he answers you that it is because of the heat ... as in New York; What is the connection ??? Run away !
2 pers found the relevant notice

famille_a_dams
" to avoid, Except for health services "
Review written the Game. 28 June 2018
The campsite Le Merle Roux is located at the top of a large hill that is not easy to access. the green voices around are not very accessible from the campsite, more they are still under construction .. our site tent was gravel or several camping because we stay, very hard ground, not shaded .... The pool or the water park is formally lacking in maintenance and safety. to access it from the tent site you go through a semblance of tired caravan breakage ...... nearby a wooden cottage that serves as a toilet or maintenance is being said every morning at 8am and at 8:01 they have finished ......... for sanitary one shower on 20 works properly, the other are either broken or blocked by the limestone more than 1 millimeter of limestone on faucets .... Pass of comment The reception on the campsite was ok The entertainment is very well suited for the dutch for the rates I'll let you guess ............... TOO EXPENSIVE IN RELATION TO INTERVIEW. I will classify this campsite as -4 star. Health Service go visit worth a detour ..
2 pers found the relevant notice

otine
" A campsite that does not deserve its stars ... "
Review written the Fri. 23 August 2013
camping much too expensive for what it is !!!!! dirty pools, no surveillance .... nothing to do on the site ... it does not meet the expectations ... not enough security ... camping du Dutch coup children's entertainment not in French ... really disappointed: - ((
2 pers found the relevant notice

Gaudence
" camping not up to the description "
Review written the Fri. 16 August 2013
this campsite does not deserve absolutely these 4 stars, nothing to do with the description of the site, 95% neerlendais, entertainment for children not in French, water park very dirty, and sanitary very very disappointed !!!! even the staff seems disappointed !!! never to redo
---
Toeristische activiteiten Camping Le Merle Roux
---
Description
Camping Le Merle Roux
Address of the campsite:
Le Roux Est
---
The campsite Le Merle Roux 4 * in Baix is a high-end campsite of 16 ha located in Ardèche, between Cevennes, Provence and Massif Central. It offers an ideal location near the Gorges de l'Ardeche on a wooded lot with many leisure facilities.

At the 4-star campsite Le Merle Roux the whole family will enjoy the aquatic area. The water complex consists of 3 outdoor pools, 4 water slides and a paddling pool.

High-end campsite, Le Merle Roux offers you rental in furnished tents and comfortable mobile homes. The mobile homes 4, 6 or 8 places have a covered wooden terrace. The Eks models sleeping 4/6 include a large terrace.
More economical: the tents furnished with 4 beds offer a living space of 20 m² and have a wooden terrace under awning.
Campers with their tent, caravan or camper will have pitches with electrical connections, drainage areas and water fountains.

On site your children can participate in mini clubs. During this time, you will enjoy the sports equipment of the campsite: water aerobics classes, mini-golf, sports ground, bowling alley, ping-pong tables, etc.
You will have the services of a bar restaurant, a food store with bread, a library and free wifi. Animated evenings are offered all summer long.
Just 10 km from the campsite you can practice horse riding and find an 18-hole golf course 35 km from the campsite.

Payment options: CB / Chèque vacances
---
campsites nearest to Camping Le Merle Roux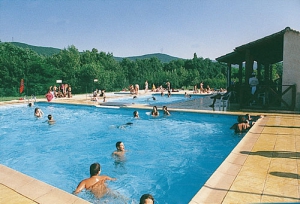 Camping Les Civelles d'Ozon
Saint-Lager-Bressac
- Rhone-Alpes

Camping L'Albanou
Saint-Julien-en-Saint-Alban
- Rhone-Alpes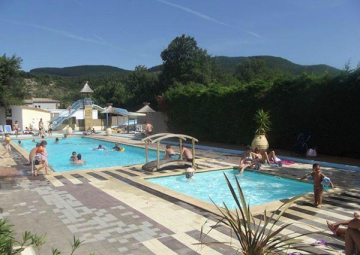 Camping Le Rieutord
Saint-Vincent-de-Barrès
- Rhone-Alpes

Camping Le Moulin d'Onclaire
Coux
- Rhone-Alpes