Camping Ruoms : The guide camping-to-compare
top-camping-du-moment-by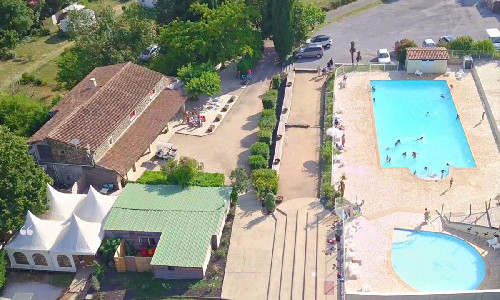 Rhone-Alpes
Dès 295€ /sem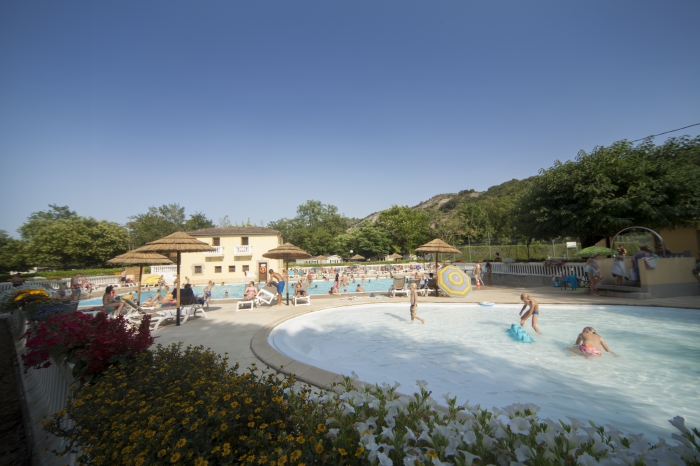 Rhone-Alpes
Dès 735€ /sem
Ruoms
Camping La Bastide en Ardèche
Camping Ruoms : The guide - 10 campings à comparer




















Are you looking for quality 4 star campsite at the gates of Gorges de l'Ardèche? Look no further, here is for you the campsite Les Paillotes 4 * in Ruoms. Located close to this famous authentic village and the departures of the Gorges descent, this camping site guarantees you an ideal setting for a family holiday. Camping 4 * Les Paillotes welcomes you by its heated swimming pool and paddling pool for children. At the edge of the pools a hut offers refreshments and cocktails. On the accommodation side, at the campsite Les Paillotes various mobile homes and tents and gîtes are offered for rent. Bengalis tents with 4 seats are equipped with a kitchenette and a garden furniture with parasol. Mobile homes from 2-3 up to 7 places are furnished and decorated in a modern and colorful way, offering an interior with optimal comfort. For more comfort you will find the lodgings installed in traditional houses. The Villa for 8 to 16 people and the house for 4-8 people both have a garden with large terrace and barbecue. Campers loyal to their tents will settle on grassy and shady sites, equipped with electric terminals. Caravans and motorhomes will find plots with drainage areas. On site you will enjoy the services and activities of the campsite: baby area, day care service once a week, playgrounds, petanque, evening entertainment ... You will also have free wifi access. Your campsite 4 * Les Paillottes offers the services of a bar restaurant and a deposit of bread and...
Voir le camping




















The 5-star Sunelia campsite Aluna Vacances promises a very upscale stay in Ardèche near the Pont d'Arc. The campsite accepts checks vacances ancv . For an unforgettable stay, there's nothing like enjoying a large water park. Indeed, in the grounds of the campsite Aluna Vacances, the whole family will enjoy two areas on which swimming, relaxation and games reign supreme. These two areas make up the large water park of Aluna Vacances campsite, one is covered and the other is open air. The large outdoor area offers a large heated swimming pool, accompanied by waterfalls and rivers for a change of scenery. Water slides are available, as well as whirlpools to relax. Toddlers will have fun in the paddling pool while adults will enjoy the solarium area and its deck chairs to indulge in total relaxation. The indoor pool is beautifully decorated, in a relaxing atmosphere with light tiling and wooden and bamboo structures. The pool is accompanied by whirlpools, hydromassage and waterfalls. A paddling pool is also present for the youngest. The Aluna Vacances campsite's wellness area offers a hammam and an open-air Jacuzzi with unobstructed views of nature for moments of intense relaxation. An aesthetic service is offered, as well as massages and treatments. For children staying at the Aluna Vacances campsite, the mini club offers many activities. They will be able to do drawing workshops, sports tournaments, or even prepare a show. Lively evenings will end the day on a friendly note with games, film screenings, shows or even dance nights. The camping pitches can accommodate tents, caravans and motorhomes, on an area of 100 to 120 m2. Mobile homes are also available for rent, fully equipped....
Voir le camping






















Located near Ruoms, medieval village of Ardèche, the 5-star campsite Domaine de Chaussy invites you to spend a very upscale stay in an area rich in natural and historical heritage. A large aquatic area surrounded by forest is present in the grounds of camping Le Domaine de Chaussy. This park dedicated to the pleasures of the water offers an area of 2700m2. A large heated pool is present, as well as two dive pits. Three large water slides will delight all lovers of sledding and the youngest children will have the pleasure of having fun in the paddling pool. The latter is accompanied by an aquatic and fun playground that will allow them to play without stopping. For children, there are also two basins, one of which is heated. Vacationers can not consider spending their stay at the Domaine de Chaussy without going through the wellness area that is available to them. On this space, holidaymakers will enjoy a jacuzzi and relaxing bubbles, a sauna and its dry heat as well as a steam room and its humid heat. Many massages can be lavished, as well as body and face care, all by expert hands. A very cozy relaxation area will allow you to wait for the time of your appointment. During their stay at the Domaine de Chaussy (which is part of the Tohapi group), adults will enjoy a wide entertainment program supervised by a dynamic team. This program will feature sports tournaments, superb organized walks, water aerobics, pool games, dance, stretching and fitness classes. Fun and sport tournaments will also be organized. Other more original activities will be available to the more curious who can make circuits training, discover regional sports, take cooking classes, discover the regional culture or be introduced to massage. Children will be able, thanks to the mini club, to enjoy fun and artistic activities. Divided according to their age, the children will also be able to benefit from a playroom with kitchenette, space of rest, kitchen garden, adapted toilets and games of all kinds. In the meantime, teens will enjoy sports and social activities, as well as parties dedicated to them once a week....
Voir le camping
ville-les-plus-rechercher-pres


















Camping Le Petit Bois is a family campsite in the countryside, 800 m from the city center of Ruoms, in Ardeche. The campsite is surrounded by greenery and rivers, ideal for nature lovers. An aquatic area is available with paddling pool and slide for children as well as jacuzzi, sauna and steam room for adult relaxation. The beaches of the river Ardèche which is 600m, will also delight your desires for water recreation. Many activities take place within the campsite, for children and adults, to fully enjoy the stay and create unforgettable memories in a quiet and friendly...
Voir le camping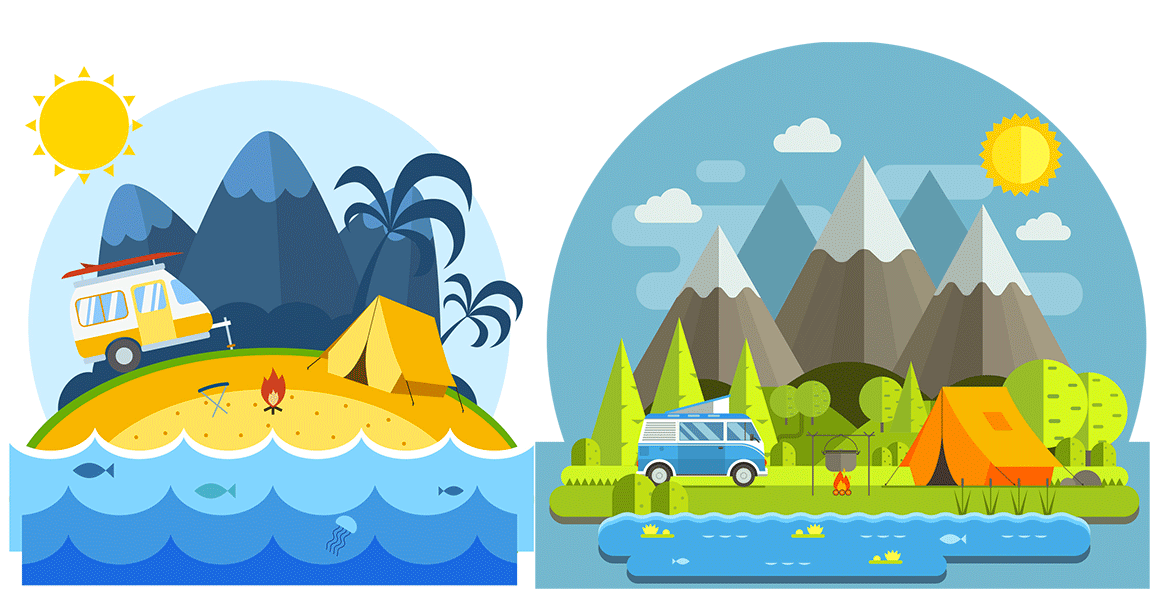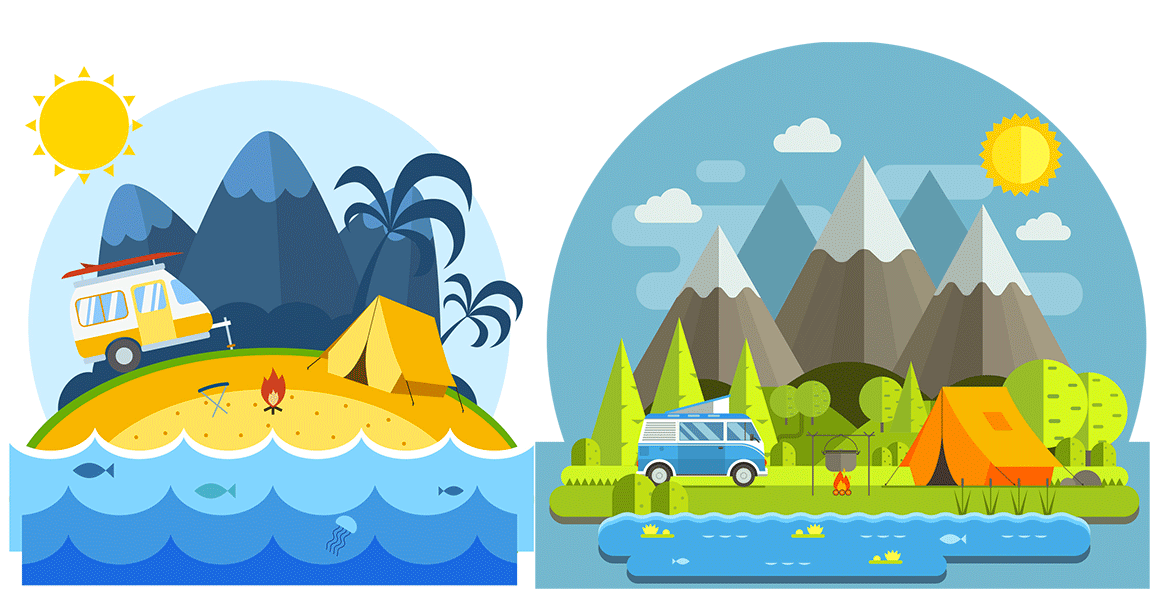 1.5 km from Ruoms, in the department of Ardeche, in the Auvergne-Rhône-Alpes region, the residential campsite Le Mas de Barry welcomes you between vineyards and hills, on a wooded and green land located 300 meters from the sea. Ardèche river. In this quiet and friendly campsite, you can stay in cottages that can accommodate between 2 and 6 people or mobile homes for 4 to 6 holidaymakers, very well equipped and equipped with terrace with garden furniture. Note that many of these rentals are managed by the campsite, others by the residential owners themselves. The campsite does not offer places to receive your tents, caravans and motorhomes. For your entertainment, relax and unwind, you will find an outdoor swimming pool, with paddling pool for slippers, surrounded by sun loungers and parasols for sunbathing, a play area for children, tables for children. table tennis, a bowling alley and a volleyball court. The nearby river will be the perfect place for fishing enthusiasts, lovers of bucolic settings and lovers of water sports such as canoeing or canyoning. To go shopping and shopping, you can enjoy the many shops and services of the village and the shopping center located just 800 meters. NB: Free WIFI access! From this campsite in Southern Ardèche, visit the charming medieval village of Ruoms easily accessible by the Greenway, discover the cave of Pont-d'Arc - replica of the Grotte Chauvet - in Vallon Pont d'Arc (5km) and go admire the majestic cliffs of the municipality of Balazuc (11km)....
Voir le camping




















The 4-star campsite La Chapoulière is located in Ardèche, near a Natural Park. The property accepts good Vacaf and therefore cheap stays. At La Chapoulière campsite, holidaymakers will have access to a large number of facilities and activities designed to make their stay unforgettable. They can enjoy a superb heated swimming pool which is located in a large outdoor area, with open views of the surroundings. With this pool is a paddling pool that will ensure fun and safety for younger children. Children will also be able to enjoy the playground with swings, toboggans, a tourniquet and climbing ropes, all on green ground shaded by tall people. trees. Children and adults alike will enjoy a ping pong area, a petanque court and a multi-sports pitch, ideal for all types of team sports. In high season, holidaymakers can go horseback riding and enjoy the proximity to the river for canoeing. In summer, animation programs are numerous and suitable for the whole family. Exciting disco nights are organized, as well as karaoke nights. Vacationers will be able to participate in contests, water aerobics and various exciting workshops. The campsite is located near Ruoms, lovers of sightseeing can discover the region's must-see sites. They can for example visit a road built in the nineteenth century that connects the foreland Cévenol and the valley of the Ardèche. Old quarries of limestone are also worth visiting, as well as old breweries built in 1876. Villages of character will be accessible to holiday makers such as Balazuc, Banne, Labeaume or Vinezac. The camp-site La Chapoulière proposes pitches of 100m2 as well as chalets and mobile-homes fully equipped....
Voir le camping
autre-destination-populaire-pres


Friends campers: you want to spend your next holidays in a luxury campsite at the foot of the Gorges de l'Ardèche? So here for you La Plaine 5 * campsite in Ruoms. A high-end campsite with direct access to the Ardèche River, offering a natural bathing beach in addition to its 5-star aquatic complex. It is part of the Yelloh Village high-end camping-village chain. In your camping quality you can spend a few steps from the pool to the beach. The aquatic area of the campsite includes a large heated pool with a whirlpool area, a paddling pool and water slides for the enjoyment of the little ones. A large solarium terrace awaits you with deckchairs and parasols. Camping 5 stars, La Plaine has modern rental housing with optimal comfort. You can choose your mobile home Cottage 2 or 3 bedrooms, for 4 to 6 people in a living space of 25 to 35 m². Some cottages have a very modern and elegant wood and aluminum exterior overlooking a wooden deck covered or shaded by an umbrella. The brand new cottage "Lilas" will seduce you with its chic and bright design. For those who prefer the tent, caravan or motorhome, you will find spacious pitches in the shade of trees or in the sun. On each parcel are installed electrical terminals and water fountains and you will have several emptying areas for motorhome. At the 5 * La Plaine campsite children and teens from 5 to 17 years old will soon be friends at the activity clubs. During this time parents will be able to enjoy the fitness room or dance classes. With your family, you will not miss any leisure and sports equipment: beach volleyball, canoeing, mountain biking, miniature golf, multi-sport field ... On the restaurant side, you can access the campsite's bar-restaurant, order pizzas or other takeaways or do your shopping at the mini-market....
Voir le camping






















The campsite La Grand'Terre is located 3km from Ruoms in Ardèche and invites to spend a stay in a beautiful region where activities are numerous. To fully enjoy the holidays, a swimming pool is present and will delight the whole family. An outdoor swimming pool is indeed present and will not only to swim but also to do water aerobics classes or water games. The little ones will even be entitled to their own paddling pool with a small slide that accompanies the main pool. Sunbeds are present around the pool and allow you to enjoy the sun while admiring the beautiful view of the mountains. At the campsite, holidaymakers will be able to practice various activities thanks to the multi-sports field for the active ones, as well as an outdoor fitness area and a volleyball court. A boules pitch is obviously present for all petanque players, as well as ping-pong tables. A playground invites children to work out. The campsite has direct access to the Ardèche River, which will allow holidaymakers to swim and fish. Around the campsite, thrill seekers can go canyoning, via-ferrata or speleology, all supervised by qualified instructors. Many games and manual activities are organized by the club-kids, and will allow the youngest to participate in creative workshops (make-up, DIY, making masks, disguises, painting ...) or outdoor games like hunts treasure. Every Friday evening, the children will be able to benefit the adults from shows made by their care. All camping will meet at the end of the day to enjoy games evenings, karaoke nights and dance evenings organized by the team of camping Grand'Terre. Campers can spend a pleasant stay on one of the proposed sites, a minimum area of 100m ² with electrical connection. It will also be possible to enjoy a mobile home with covered terrace. Several models are proposed according to the tastes and the needs....
Voir le camping


The 3-star campsite Le Carpenty, located in Ruoms, in the Ardèche department, in Auvergne-Rhône-Alpes, welcomes you in a green area, on the banks of the Ardèche river. Within this campsite with direct access to the river, you can stay in comfortable mobile homes, which can accommodate between 3 and 6 holidaymakers, some with TV and air conditioning and all flanked by covered terrace or arranged discovery. You can also take your place, with your tents, motorhomes and caravans, on spacious and shaded sites, located towards the river, with or without electricity. On site, you will find a swimming pool and a paddling pool, a children's playground, a ping-pong table, a bowling alley, a multi-sports ground and a football table. In addition, the river, accessible directly from the campsite, awaits you from its 1.5 hectare beach for even more moments of leisure and relaxation. During the two high season months, many events will be organized such as sports tournaments, water aerobics, thematic evenings, canoe trips down the Gorges de l'Ardèche and many other sporting activities through the campsite partners. . To quench your thirst and restore yourself, you will have access to a bar offering particularly good cocktails and a snack where you can enjoy various sweet and savory dishes concocted with love by the chef. There is also a grocery store, a bread and pastries shop and several communal barbecues. Services and shops that you may need during your stay are between 2.5 and 5 km from the campsite. From this family-friendly campsite, stroll through the local farmers markets, visit Ruoms and its medieval city, Labeaume and its hanging gardens or Vallon-Pont-d'Arc and its cave and go on guided hikes to discover the treasures southern Ardèche!...
Voir le camping




















Campers friends, if you are looking for a quality and family campsite on the banks of the Ardèche river, here is for you the Camping La Bastide in Ardèche 4 * in Ruoms. This high-end campsite has direct access to a sandy beach, unique on the Ardèche River. You will be close to the Simpzon Castle, dating from the 17th century. On your campsite, you will find an outdoor heated swimming pool and a paddling pool for your children. Playgrounds for children, a tennis court, a room with billiards or a bowling alley will enliven your afternoons. A 4-star campsite with standings accommodations with direct access to the Ardèche river For your accommodation, the campsite La Bastide en Ardèche 4 * offers comfortable mobile homes all equipped with terrace with garden furniture. You will find models 4 places with terrace toilée, mobil-homes accessible to the people with reduced mobility and models 6 places with 3 rooms. The spacious 6-seater mobile homes include an open kitchen and the De Luxe mobile homes have air conditioning and a dishwasher. Campers can also pitch their tent on semi or shaded sites and equipped with electrical terminals. Motorhomes and caravans will also have their specially equipped plots. In summer sports activities and festive or fun evenings are offered by the campsite. On site you will enjoy the restaurant and snack bar. The campsite is covered by wifi....
Mobile home 6 pers. du 06/25 au 07/02
Marchand: Booking
Voir l'offre
listing-text-elargisement km at Ruoms




The campsite L'Ombrage, located in Lagorce in the Ardèche, opens its doors. A relaxing place where well-being and conviviality get married for the greatest pleasure of all. Take a dip in the swimming pool or go for a walk or enjoy the sports offered by the Ardèche. A walk under the arch bridge of the Ardèche will delight the whole...
Voir le camping




















The campsite Peyroche has feet in the water, bordered on one side by the river Ardèche and on the other by the Baume. Swimming will be daily and easy. The pretty village of Ruoms is 2km, or even 600m when you can cross the river on foot, then you will easily access nearby shops. The establishment covers 7 hectares and offers 118 places from 80 to 300m² to accommodate tents, caravans and camper. The electrical terminals are accessible from all locations. Two very clean sanitary blocks, heated in the spring, offer all the necessary comfort. The campsite also has 19 mobile homes with air conditioning, equipped with bathroom and separate toilet. The covered terrace is equipped with a gas griddle for grilling. In July and August, from 17h to 23h, the snack bar offers salads, board meals and hamburgers and sells local products from surrounding farms or the Ardèche. Activities will be proposed as dances, concerts, theme parties, lotto-aperos ... The children will play on one of the 3 playgrounds and families will meet on the different sports fields and 3 tables ping pong. A few minutes from the campsite you will have several activities available: walks, hiking, canoeing, caving, canyoning, rafting, climbing. The campsite benefits from partnership. The picturesque sites to visit are easily accessible, so you can discover the Ardèche villages such as Vogüé, Vallon-Pont-d'Arc, Balazuc or Labeaume. The natural reserve of the Ardèche Gorges and the wildest Chassezac stream are a few kilometers away. In short you will be in the heart of a beautiful region....
Voir le camping


Voir le camping






















The 4-star campsite Le Riviera is located along the river, near the Pont d'Arc in Ardèche. The campsite Le Riviera is a member of the Flower camping chain. Activities are numerous at Le Riviera campsite. For example, holidaymakers will enjoy an outdoor aquatic area with heated pool of 200 m2. This pool is accompanied by a bubble bench, as well as sunbeds arranged around and that will allow pleasant relaxation sessions. A paddling pool for toddlers is also present, perfectly adapted to their small size it will ensure maximum safety. Vacationers will also enjoy volleyball courts on site as well as a petanque area and a playground for children with slides, cabins and turnstiles, all on grassy and shaded ground. The situation of the camp-site will allow those who wish it to make beautiful walks in VTT or canoe, to go down the Gorges de l'Ardèche, to make the climbing, the speleology, the tennis, the accrobranche, the golf, horse riding, bowling and even the ULM. It will be possible, for the amateurs of tourism, to discover the Cave Chauvet as well as many historic villages which have shaped the Ardéchois inheritance. The children's club at the campsite will allow 5-9 year olds to meet to enjoy activities adapted to their young age, such as creative workshops and other fun games, while 10-13 year olds will enjoy their own activities. Sports events are organized with many competitions, aquagym sessions. Animated evenings are organized regularly at the campsite Le Riviera and will ensure the holidaymakers a good time full of conviviality. The campsite Le Riviera offers accommodation for rent mobile homes, ranging from 21 to 32m2 depending on the model and can accommodate up to 7 people with kitchen, bathroom and terrace. Canvas bungalows are also available, from 16 to 25 m2 for 4 to 5 people with living room, kitchen and terrace....
Voir le camping








Saint-Alban-Auriolles
-
Rhone-Alpes








In Saint-Alban-Auriolles, near Ruoms, in the department of Ardèche in Auvergne-Rhône-Alpes, the 3-star campsite Le Mas de Chavetourte awaits you in southern Ardèche near the Gorges de la Beaume in the heart of a domain planted with oaks and olive trees spread over more than 3 hectares. In this blooming campsite good relaxation and conviviality, you to stay in mobile homes Comfort for 4, 6 or 6 to 8 people, all with TV and air conditioning for some, flanked by covered terrace with garden furniture . Your tents and caravans will be able to invest in spacious pitches, mostly terraced, semi-shaded, with access to electricity. Note that the campsite also rents plots for owners of mobile homes. To enhance your stay, the campsite offers a large outdoor swimming pool with stunning views of the surrounding nature, a petanque, a playground for children, a ping pong table and a TV room. In addition, there will be weekly sports tournaments, animations adapted for your toddlers, equestrian excursions and warm themed evenings. The snack-bar-glacier will open its doors from morning to evening - break in the early afternoon - and the grocery store and the bread store will allow you to decorate your meals cooked in your locations and rentals. From this campsite perched at an altitude of 187 meters, win Vallon Pont-d'Arc (9km) to go down the Gorges de l'Ardèche by canoe or visit the famous Caverne du Pont d'Arc (18 km), discover the typically Ardèche villages around like Ruoms, Balazuc or Labeaume and enjoy some good wines during a visit to one of the surrounding agricultural estates....
Voir le camping
You will find 10 campsites at Ruoms in Rhone-Alpes to spend your holidays..
The price of a mobile home rental in Ruoms is between 600€ and 1043€ per week. For those looking for a luxury campsite, you will find 3 5 star campsite. Very sought after by holidaymakers, 3 4-star campsites with Ruoms offer a very good level of equipment and service for a controlled budget.Much appreciated by campers, 4 3-star campsites are the best value for money. The camping comparator allows you to find the best price for your outdoor holidays in Ruoms.
Here is the identity card of the 10 campsites at Ruoms by range and equipment
- 3 campsites with a water park, - 3 5-star campsites - 3 4-star campsites, - 4 3-star campsites, - 10 campsites with a pool, - 1 campsites by a lake - 5 campsites that offer a kids club
The price of campsites at Ruoms, from 600€
On the price side, a week camping in Ruoms in a 4-person mobile home will cost you on average 527€ in high season and 517€ in low season.
Here is the evolution of the average prices 517€ for a rental of a family mobile home for 7 nights on a campsite in Ruoms over the whole holiday season.
In June : 517€, From 1-15 July : 611€,
Our camping comparator allows you to compare the prices of camping trips to Ruoms for one and two weeks. However, you can book a short camping trip at Ruoms or a weekend in low season.
Choose a campsite in Ruoms : practical advice
To help you choose your campsite in or around Ruoms, we recommend that you consult the holiday notices and look at the geographical location in Rhone-Alpes of the campsites on the map. If you have specific questions about any of the campsites 10 at Ruoms in Rhone-Alpes, concerning accommodation, entertainment or rentals, ask your questions directly to the Camping Discussion Wall. If you are going with your family with children, this is the best campsite with a water area at Ruoms:
We propose here the list of campsites available at Ruoms classified by popularity. When booking your stay, please note that you can ask each campsite to Ruoms choose the location of your mobile home. If you are looking for peace and quiet in one of the 10 campsites in Ruoms, ask for accommodation away from the entertainment areas (pool, bar, restaurant...).
To make your stay easier, the campsite with the most popular Ruoms is:
Camping La Bastide en Ardèche
Good deals and promotions on campsites at Ruoms
Finding a good plan or promotion on a campsite at Ruoms becomes easy! We update daily all the prices of mobile home rentals in Rhone-Alpes, furnished tents and unusual accommodation. You can find the best camping promotion every day at Ruoms. We advise you to take advantage of the last minute offers in Rhone-Alpes which will start from the opening of the campsites at the end of May. On the good side, look at the evolution of the prices of large capacity mobile home rentals because it is often on this type of rental that you will find an interesting discount for your holidays at Ruoms.
We therefore wish you to find the campsite of your dreams at Ruoms for your family holidays in Rhone-Alpes!
nouvelles-idees-destinations-autour