Camping Saint-Cyprien : The guide camping-to-compare
top-camping-du-moment-by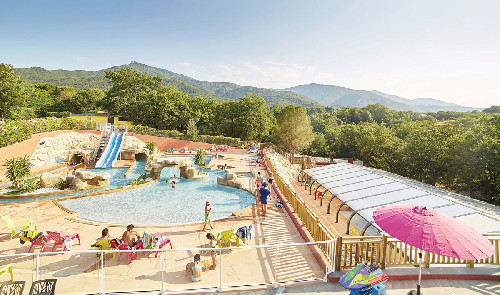 Languedoc-Roussillon
Dès 259€ /sem
Laroque-des-Albères
Camping Les Albères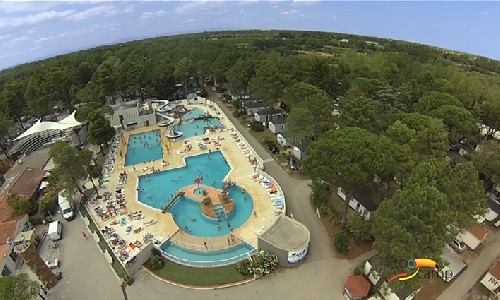 Languedoc-Roussillon
Dès 417€ /sem
Argelès-sur-Mer
Camping Taxo Les Pins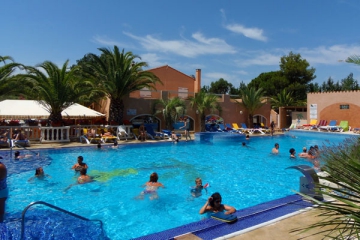 Languedoc-Roussillon
Dès 328€ /sem
Le Barcarès
Camping La Croix du Sud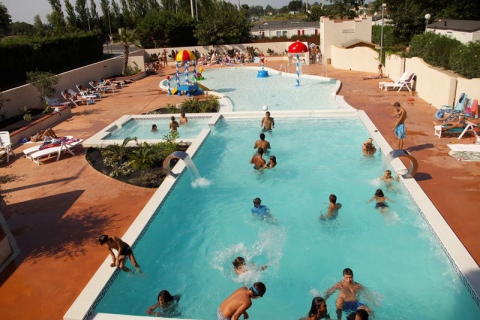 Languedoc-Roussillon
Dès 683€ /sem
Argelès-sur-Mer
Camping Sol Y Mar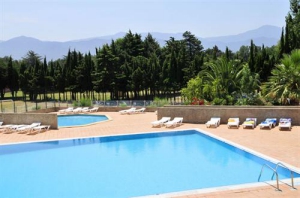 Languedoc-Roussillon
Dès 266€ /sem
Argelès-sur-Mer
Camping Les Abricotiers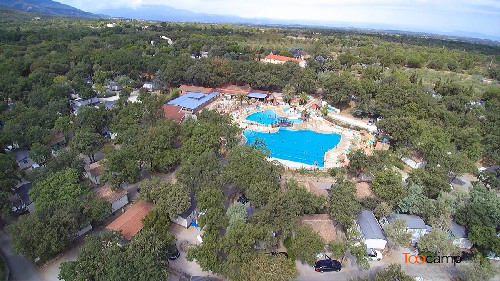 Languedoc-Roussillon
Dès 457€ /sem
Argelès-sur-Mer
Camping Le Bois Fleuri
Camping Saint-Cyprien : The guide - 5 campings à comparer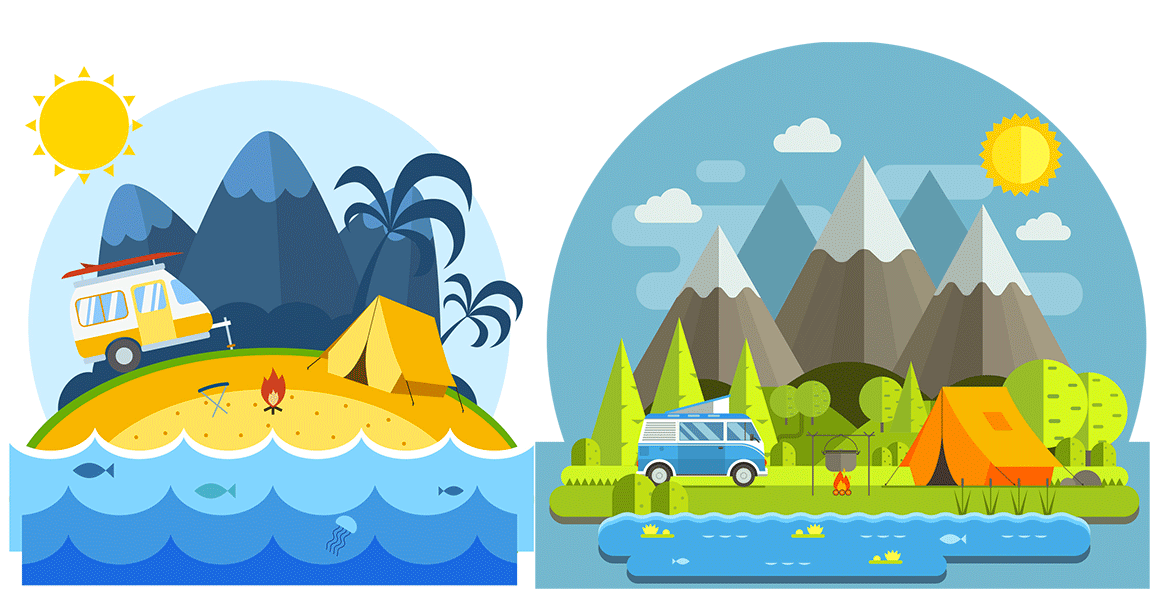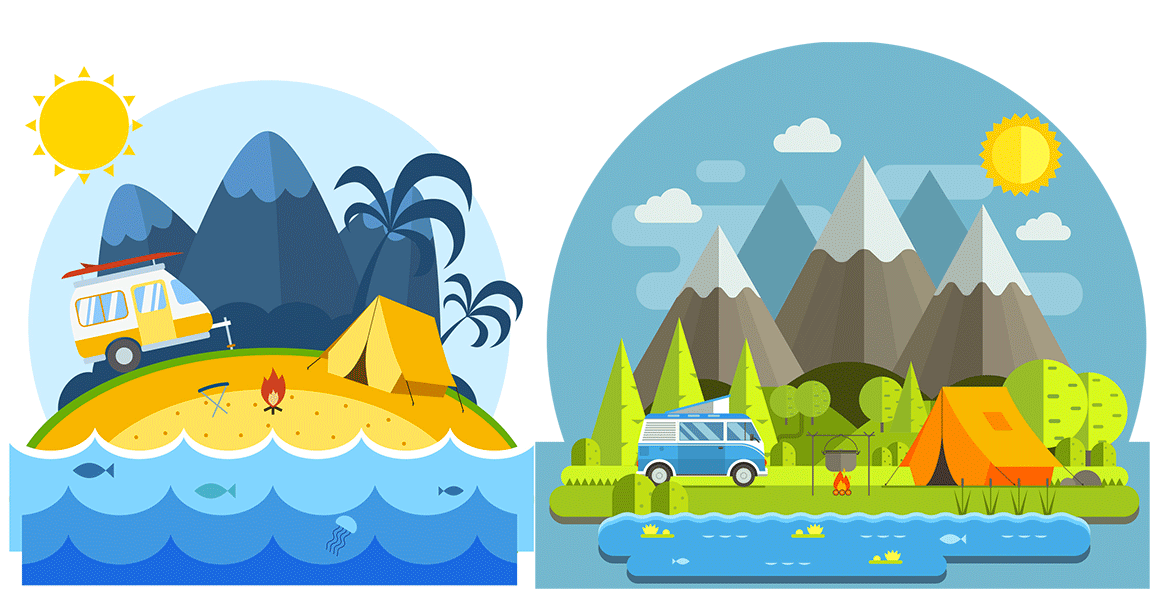 Voir le camping














Saint-Cyprien
-
Languedoc-Roussillon














The campsite Bosc d'en Roug located close to the historic center of Saint-Cyprien and offers holidaymakers a green setting. Holidaymakers will be able to take many cycle and pedestrian paths to reach the beaches. In the campsite, the whole family can enjoy the heated pool available. A paddling pool for the little ones accompanies the pool and slides with water playground. Parents and children will find their happiness in this aquatic area. In high season, the animation team organizes various programs for the whole family. Sports tournaments are organized, as well as parties with musical entertainment and games in order to have a colorful stay. Entertainment for younger guests is also organized by the kids club. A tennis court and a multi-sports field are available for those who want to stay active on vacation, as well as a playground that invites children to come and spend all their energy. The Bosc d'en Roug offers for rent two-bedroom chalets, air-conditioned with covered terrace and garden furniture. The locations of the cottages are separated by hedges. These chalets can accommodate up to 5 people and feature a TV, a kitchen equipped with microwave, utensils, crockery, hob and fridge. Equipped mobile homes are also available. For a successful family vacation, nothing like to enjoy one of these rental accommodations. Saint-Cyprien is located at the edge of the Mediterranean, many recreational opportunities exist. The marina with sailing school, the Capellans stadium with its tennis and squash courts, the Jardin des Plantes Capellans, the Prade municipal park, as well as the international golf and various equestrian centers are all activities that holidaymakers will have the joy of practicing....
Voir le camping











Saint-Cyprien
-
Languedoc-Roussillon











Camping Le Roussillon 4 * Chadotel chain welcomes you in the seaside resort of Saint Cyprien 2.5 kilometers from sandy beaches. At the heart of 3 hectares of greenery, the campsite offers 150 locations for rent. It offers a wide range of accommodation. First of all pitches for tents, caravans and motorhomes. They can accommodate up to 6 people and have an area between 80 m2 and 130 m2. Sunny, semi-shaded or shaded, choose the one that fits your needs. On site you will also find comfortable mobile homes. The mobile home Caraibes can accommodate up to 6 people for an area of 27 m2. It includes two bedrooms, a kitchen, a living room, a bathroom with separate toilet, and a terrace with garden furniture. It is fully equipped and includes a TV. For an unusual stay, opt for the lodge Coco Sweet. Halfway between the tent and the mobile home, it is a good compromise between comfort and proximity to nature. It has the distinction of having a roof all rounded for a cozy atmosphere. The aquatic area includes a heated pool of 160 m2 so you can swim whatever the weather. For a thrilling vacation, the water park is equipped with a waterslide. The little ones will be able to enjoy the paddling pool of 18 m2 for baths in complete safety. On the spot also, a bar, a restaurant, a snack, a wifi access, a tv room and many other services. Activities, many activities for children / adolescents and adults, theme parties, sports fields and a...
Voir le camping
ville-les-plus-rechercher-pres




















Saint-Cyprien
-
Languedoc-Roussillon




















Welcome to Camping Le Soleil in the Mediterranean 4 * in the eastern Pyrenees! The campsite welcomes you in the beautiful seaside resort of Saint Cyprien 800 meters from the beach. This is the ideal place for a holiday by the sea. Enjoy the sun, camping is open all year! You will have a wide choice concerning accommodation: mobile homes, chalets and pitches. The mobile homes can accommodate from 4 to 8 people. The mobile home 8 people includes 3 bedrooms for an area of 38 m2. It is fully equipped and comfortable. All accommodation is equipped with a TV (free service). Pleasant, its covered terrace with garden furniture will allow you to spend pleasant moments with family or friends. For lovers of traditional camping tent sites, caravans and motorhomes are available for rent. You will feel close to nature and well settled. All locations are connected to electricity and an average area of 75 m2. A water park of 3500 m2 in Saint Cyprien The campsite is equipped with one of the largest water park, 3500 m2 dedicated to the pleasures of water and swimming! You will spend fabulous moments throughout your vacation. Its equipment at the height of a high-end campsite will surprise you. First of all you will find an indoor heated pool for you all year long and whatever the weather. Let's move on to the outdoor aquatic area. It consists of several outdoor pools; water slides on one or more slopes and children's games. The little ones will have access to the paddling pool for bathing moments in complete safety. Want to relax and relax? There is everything you need: steam room, jacuzzi, massage jets and river against the current. And finally take a deckchair and bask in the sun, it's the...
Voir le camping


Saint-Cyprien
-
Languedoc-Roussillon


The campsite Cala Gogo 5 * is a luxury campsite by the sea in Saint-Cyprien in the eastern Pyrenees. Under the sovereign vigilance of the Pic du Canigou, come and swim serenely in the aquatic area or on the sandy beach! The high-end campsite Cala Gogo welcomes you on 10 hectares of woodland with direct access to the beach. You will enjoy a beautiful water area with heated pools, water games and mini - slides and a paddling pool. The whole water park is surrounded by hard beach where deckchairs and umbrellas await you. The campground rentals are all high standing. You can choose mobile homes for 2 to 6 people with 1, 2 or 3 bedrooms. The 3-bedroom luxury mobile home for 6 people and the Rivesaltes 2 - 3 places are equipped with a TV, a dishwasher and air conditioning. Each mobile home has a covered or semi-covered terrace with garden furniture. Campers can install tent, caravan and motorhome on large landscaped sites, in the shade of large trees or half shade and half sun. From the point of view of entertainment and leisure you will know where to head to the campsite 5 * Cala Gogo. First of all, a team of qualified instructors offers water aerobics, step and fitness classes as well as multi-sport field sports tournaments. You can also learn to dive. And after a busy afternoon, relax on the terrace of the beach bar or pool bar before heading to the campsite's restaurant. The children are the kings at the Cala Gogo campsite: kids and teens club, entertainment, mini disco, fair and even a carnival a...
Voir le camping
listing-text-elargisement km at Saint-Cyprien














Elne
-
Languedoc-Roussillon














Located in the Pyrenees-Orientales in Elne, the 4-star campsite Florida makes every effort to make the stay of its vacationers as pleasant as possible and offers them a multitude of activities and entertainment, all in a green setting . Holidaymakers will greatly appreciate the water park that is present at the campsite Florida. In this space, the whole family can swim, play and relax. A superb outdoor pool is available and invites to enjoy its huge beach of 2000 m2. A 26m slide is present and has its own reception pool. Children will have fun in the pool reserved for them and has water games and waterfalls. For those who want to relax, there's nothing like enjoying the happiness of hot tubs and whirlpools. This large open-air aquatic area will also allow you to practice activities such as water aerobics and aquabiking. It will also be possible to play water polo and other water games. At the campsite Florida, children will enjoy a playground that is available to them. Two tennis courts are present in the campsite as well as a ping-pong table and a petanque area. To spend pleasant moments with family or friends, nothing like to be in the recreation room which has a pinball, a billiard and video games. Under the guidance of professional instructors, children will have the chance to go on superb pony rides. The Florida campsite has a children's club that offers young people lively activities that will delight them. They will be happy to be able to do together various games and treasure hunts in the campsite. Painting and makeup workshops are also available. For teenagers and adults are organized sessions of zumba, petanque tournaments or sessions of "belly gils". The evenings will be very animated at the Florida campsite since it organizes dances with giant paella, musical evenings with singers and music groups, karaoke nights, magic shows, foam evenings and even miss and mister camping elections....
Voir le camping
autre-destination-populaire-pres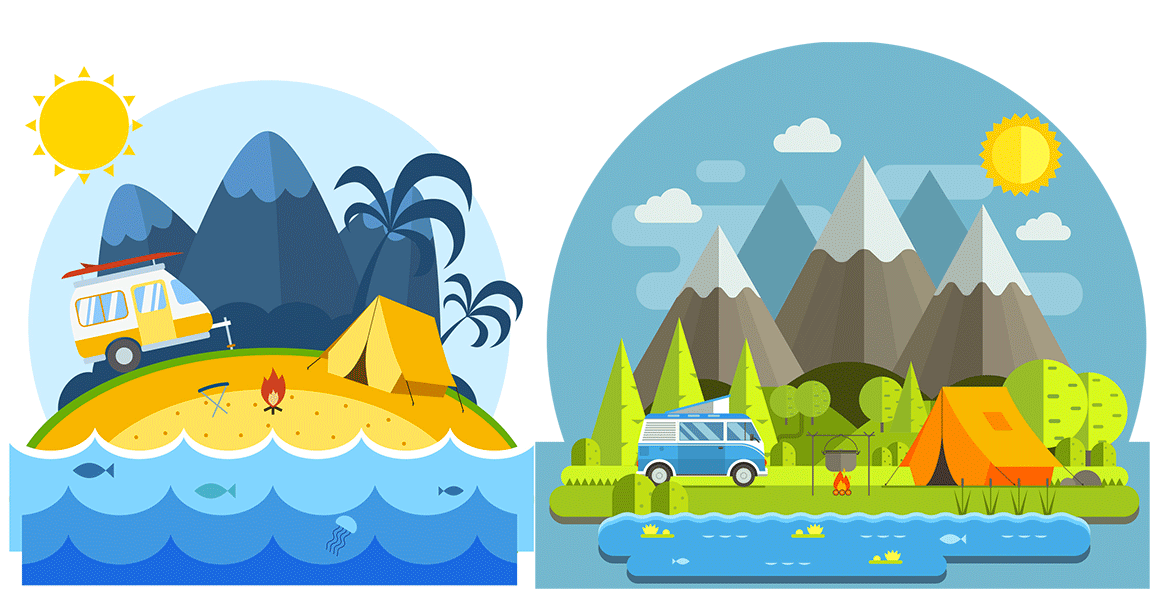 Elne
-
Languedoc-Roussillon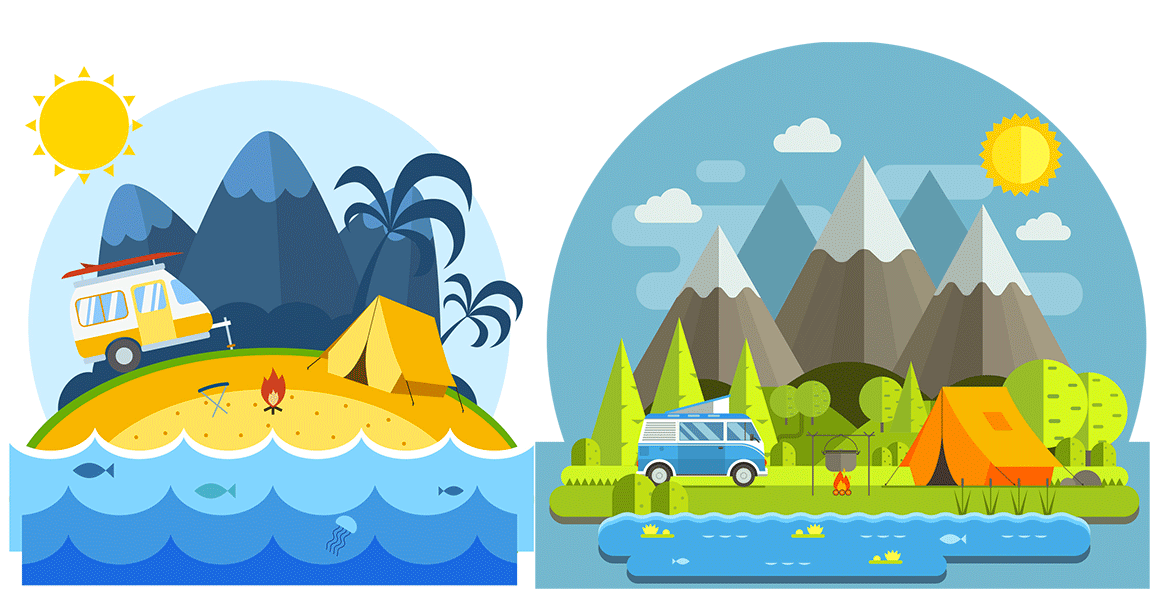 For a family holiday in the Pyrenees-Orientales, it will be possible to go to the campsite El Moli which is located in Elne. At the campsite El Moli, holidaymakers can enjoy the comfort of a mobile home just 5 km from the sea. By staying at the campsite El Moli, holidaymakers will have the opportunity to enjoy a large aquatic area suitable for all the family. Indeed, young and old will be delighted to have unlimited access to this area dedicated to the pleasures of swimming and games. A large heated pool with gentle slope is present, whose turquoise water marries perfectly with the vegetation that brings a touch of exoticism. Large water slides are present and will guarantee unlimited fun. The toddlers will also be filled since a paddling pool, also heated is present next to the main pool. Young children will be delighted to have fun in a suitable water and enjoy a small water slide. Swimming will also be at the rendezvous outside the campsite since the Mediterranean coast is accessible, with its long sandy beaches that invite you to relax. Activities and leisure are not lacking in El Moli campsite. Indeed, each member of the family will be able to fully enjoy his stay by doing what he likes. Children will have the chance to enjoy a playground dedicated to them, as well as an inflatable game. Children and adults alike will appreciate the games room. Holidaymakers will also have the opportunity to play petanque and ping-pong. To the delight of the children, an animation team is in charge of organizing activities adapted to different age groups. Adults will also enjoy sports activities with aquatic awakening sessions and tournaments of all kinds. Big animated evenings are also organized for the pleasure of holidaymakers. In the campsite, holidaymakers will have the opportunity to refuel with peace of mind as a restaurant / snack with terrace is present and offers paellas, steaks and French fries. It will also be possible to cool off at the campsite bar....
Voir le camping

Villeneuve-lès-Béziers
-
Languedoc-Roussillon

Location: Saint Cyprien village near Argelès / Mer and the Spanish border. Rental opening: April 4th to September...
Voir le camping



Saint-André
-
Languedoc-Roussillon



In the heart of the commune of Saint-André, in the department of Pyrénées-Orientales, in the Occitanie region, the 2-star campsite Saint-André welcomes you on its 3.5 hectare site, located at the foot of the Albères massif and unless 5 km from the vast sandy beaches of Argelès-sur-Mer. In this campsite close to the Mediterranean Sea, you can stay comfortably in bungalows with 4 seats, with or without bathrooms, or mobile homes that can accommodate between 4 and 6 holidaymakers, all flanked by terrace with garden furniture. You can also invest, with your tents, motorhomes and caravans, shady pitches, with access to water and electricity. To spend a pleasant stay in solo, with family or friends, you can enjoy an outdoor pool supervised and lined by a solarium, a petanque, a playground for children, a ping-pong table, two football tables and a TV area. In addition, there will be organized various activities for everyone like petanque competitions and festive evenings. Finally, to restore you, you will have a bar with terrace, a takeaway service and a grocery store also serving as a bread depot. Good to know: a train-bus, free for tenants in hard accommodation and discounted for campers on site, connects the campsite to the center of the village and the beach! From this quiet and family campsite in the south of France, indulge in the pleasures of trout fishing and hiking of all kinds, win the animal park and leisure nearby, the Discovery Farm, and discover the rich Romanesque heritage and the Catalan identity of this beautiful country!...
Voir le camping
































Argelès-sur-Mer
-
Languedoc-Roussillon
































Camping Club Le Littoral 5 * welcomes you to Argelès-sur-Mer for a holiday on the Mediterranean Sea. The Club offers a water park of 650m² with heated indoor pool with Jacuzzi and a paddling pool for the little ones. When the sun sets, the open-air swimming pool with its 4 slides offers unforgettable moments for the whole family. A wellness area is present and has a sauna, a steam room to relax. A second aquatic area offers a 200m² swimming pool with a "Space Hole", a sensation slide and a 200m² water garden! To relax, a relaxation area is also at your disposal: massage, beauty treatments and beauty tips are available. Enjoy your vacation to take care of yourself. The whole family enjoys many activities offered by the animators: sports tournaments, dances, muscular awakenings, aquabike, not to mention the tennis courts and the fitness room. The little ones are not left out because they can have fun at the Children's Club with animations adapted to each age group in places that are dedicated to them. Not to mention, the Teen Club for 14 - 17 years old. Many other services are offered: MS Restaurant, MS Snack, MB Bar, Sweet Space, bike and scooter rentals ... At the end of the day, everyone will be able to gather to spend convivial evenings in front of a show or during themed evenings around your Animation team. This year, discover our 2019 novelties: a covered scenic area and 2 Cottages combining comfort and modernity!...
Voir le camping












Argelès-sur-Mer
-
Languedoc-Roussillon












Located in Argelès-sur-Mer in the Pyrenees Orientales, the 4-star campsite Pearl Village Club is the ideal place for an upscale stay with swimming pool and various activities. The atmosphere is family and relaxing. The vacationers will undoubtedly let themselves be tempted by the huge water space they will have available in the grounds of the Pearl Village Club campsite. Facilities suitable for all the family are present and will allow to spend whole days to enjoy a heated water and a very pleasant environment. In this aquatic area is a large pool of 250 m2 with a hot tub, ideal for relaxing. It will be possible to sunbathe at the edge of the water on one of the deckchairs arranged among the 1300 m2 of beaches. An aquatic solarium is present and will tan in the water. A massage service and offered on the solarium. Children can have fun like crazy on the very shallow paddling area which has a very playful playground with slide and fountains. A pentagliss 3 tracks is present in the aquatic area and a rotating slide. The activities and activities that are proposed to the holiday makers will allow them to spend a stay in their image, perfectly adapted to their desires. A tennis court is available for sports and a beach volleyball court. It will be possible to do archery, petanque or foosball. Children will be delighted to visit the mini farm with goats, donkeys, rabbits, ponies, horses and parakeets. As for entertainment, it will be possible to participate in aquafun, fitness, stretching and dance classes. Olympiads and sports tournaments are organized and children aged 4-12 can enjoy activities offered by the children's club. In the evening, everyone will enjoy various shows, cabaret evenings and dance evenings. Green sites are offered to campers as well as fully equipped accommodation type mobile homes. These functional accommodations are perfect for a family holiday and a model is specially designed for people with mobility issues....
Voir le camping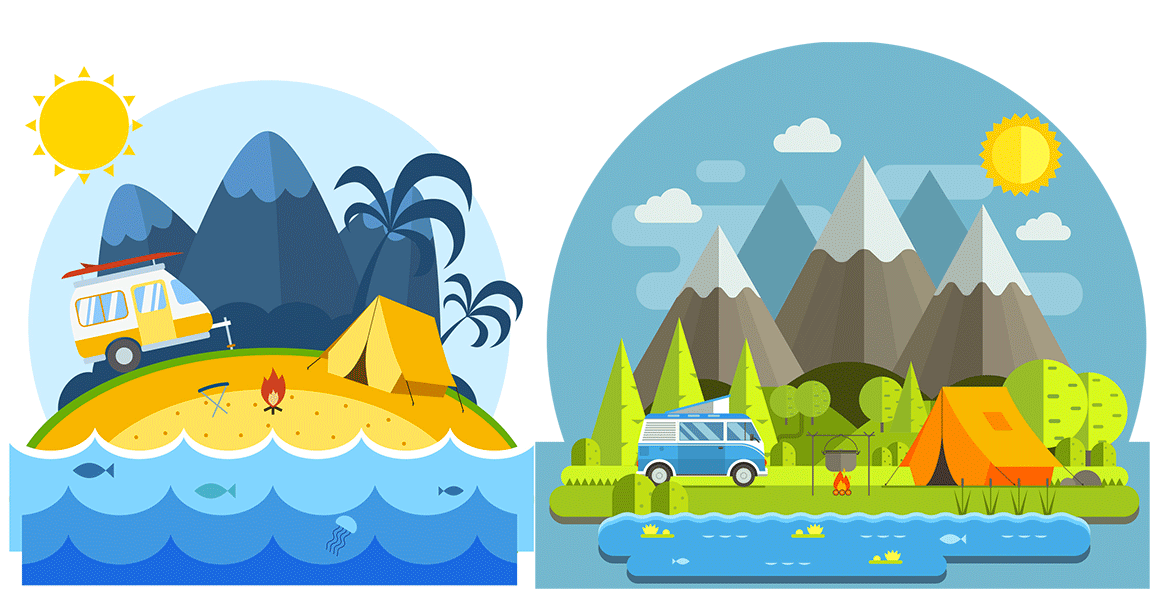 Argelès-sur-Mer
-
Languedoc-Roussillon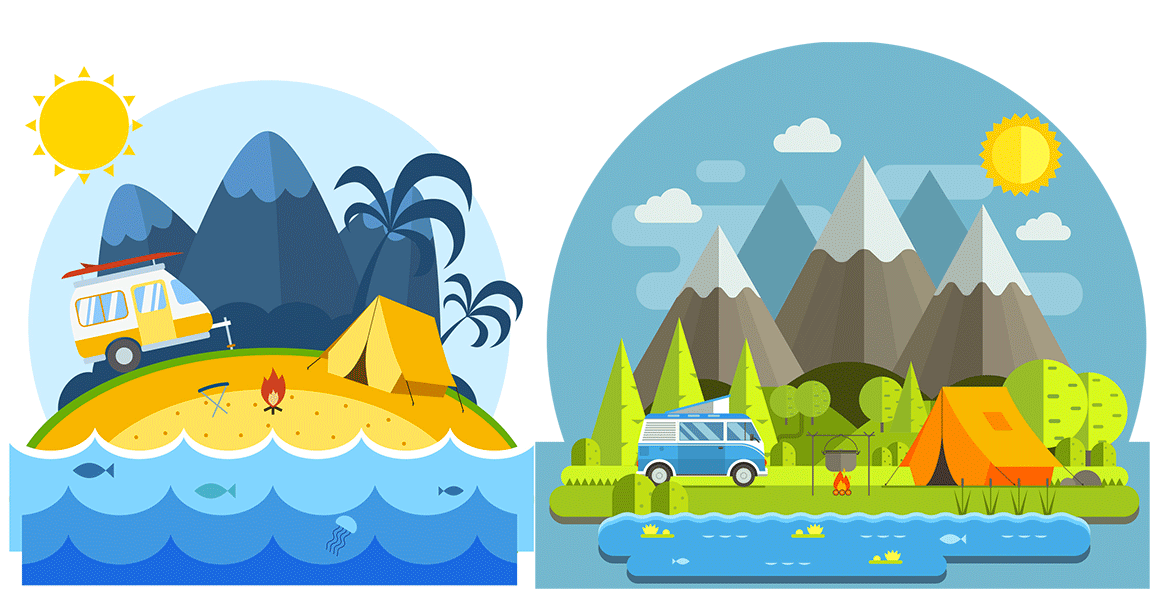 The campsite Domaine de Maël is in a pleasant and relaxing near Spain. The whole family will be able to spend an excellent stay thanks to the numerous activities which are proposed. The campsite accepts checks vacances ancv . A large aquatic area is available to all the family at the campsite Domaine de Maël. This large park has a large heated pool with a large beach of 750 m2 decorated in an exotic atmosphere with umbrellas. The large pool offers heated water and rounded curves that invite you to swim and relax. With this pool is a paddling pool for toddlers. Children will love this water park thanks to its waterslides and water jets. Geysers and mushrooms sprinklers are also present and bring their share of fun. To relax, adults will not fail to enjoy the bubbles of the spa area. All pools and aquatic facilities offer 469 m2 of water dedicated to pure pleasure. To spend pleasant moments of idleness, nothing like to bask on the solarium of 50 m2 decorated in a Moroccan atmosphere. At the campsite, holidaymakers can also enjoy a petanque court, a beach volleyball court, a football pitch and ping-pong tables. Children will be happy to have fun on the inflatable game that is available to them. The children's club of the campsite is in charge of welcoming 4-7 year olds and 8-12 year olds so that they can participate in various activities that are adapted for them. Adults will enjoy the aquatic awakening sessions organized every morning as well as the many sports tournaments. Animated evenings are proposed with external speakers so that holidaymakers spend a dream holiday from the beginning to the end of the day. Beautiful mobile homes and wooden chalets are available for rent. They offer all-round comfort and have an equipped kitchen, a bathroom and an outdoor area....
Voir le camping



Argelès-sur-Mer
-
Languedoc-Roussillon



Located less than 1 km from the sea in Argeles sur Mer and near a nature reserve, camping Equinoxe enjoys a privileged location and invites holidaymakers to spend a family and comfortable stay. So that holidaymakers can enjoy great swimming moments and spend a dream holiday, Equinoxe campsite has a large outdoor swimming pool. This large pool is 20 m long and 10 m wide and a depth of 0.90 m to 1.95 m and allows both swimmers to lap and children to have fun. With the large pool is a bean-shaped paddling pool with a depth of 0.50 m which invites toddlers to have fun in total safety. All around these pools, holidaymakers can relax on the many loungers that are arranged to relax and enjoy the pleasant climate of the region. During their stay at Camping Equinoxe, both adults and children will have the opportunity to enjoy various activities. Mini-golf and ping-pong tables are available. Children can have fun, depending on their age, on one of the two playgrounds that are present in the grounds of the campsite. The playground for the youngest children has slides, springs and a maisonette, while the playground for older children has a pyramid. Children between 5 and 13 years will have the opportunity to enjoy activities organized by a specialized animator who will offer treasure hunts, water games and drawing workshops. Football and volleyball tournaments are available for teenagers and adults, while parties are offered for the enjoyment of all holidaymakers. The Equinoxe campsite has semi-shaded sites located near the sea. Mobile homes between 20 m2 and 30 m2 are available for rent. They are perfect for a family stay since they have two or three bedrooms, a living room, a bathroom, a kitchen and a garden furniture. These accommodations may, depending on the model, accommodate between 4 and 6 people....
Voir le camping
















Argelès-sur-Mer
-
Languedoc-Roussillon
















Spend your holidays in an original setting in Argelès-sur-Mer close to Spain at Camping La Sirène 5 * at the edge of the Mediterranean Sea. In the heart of 23 hectares of greenery stay in upscale accommodation. The Mermaid 3 Luxury Cottage has 3 bedrooms and a terrace equipped with outdoor furniture with deckchairs, tables - chairs and barbecue. You will love its modern and refined decoration. A water park of 10,000 m2 Its water park of 10,000 m2 surrounded by 23 hectares of lush tropical vegetation will offer you a change of scenery guaranteed. Lovers of water games and swimming will be conquered by its 2 heated pools, giant slides and children's games all 900 meters from one of the most beautiful beaches of the Mediterranean. For a total holiday form, participate in aqua gym, aquabike or gym. Camping La Sirène provides parents and children a Kids Club for 3-4 years and for 3-12 years. Many activities will be proposed to them by a dynamic animation team. The wifi is available on all the camping and it is accessible for free. On site you will find many services. 2 restaurants, 1 pub, 1 ice cream parlor, a nightclub, shops and take-away meals for your lazy nights. Many activities and animations are proposed throughout the season. Sports tournaments, circus, theme parties, mini golf, playgrounds for children are at your disposal. As a bonus, you will have access to the sports complex of Camping L'Hippocampe 5 *. Indeed, the 2 campsites are part of the same group and you can enjoy both facilities. High end and very well equipped, the complex offers a host of activities for your well-being and your...
Voir le camping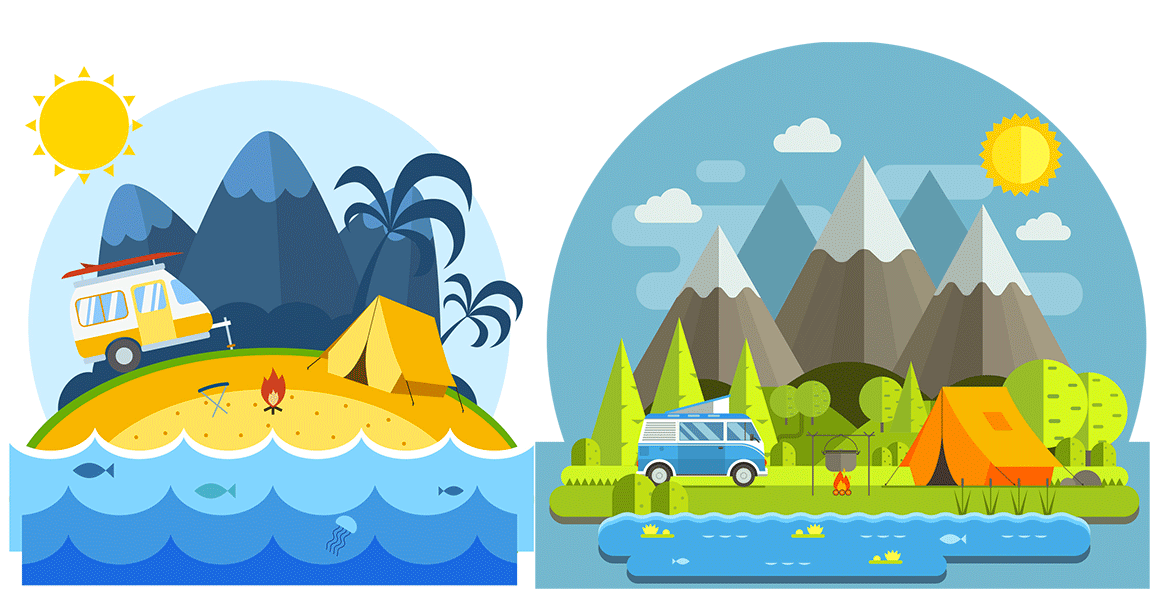 Argelès-sur-Mer
-
Languedoc-Roussillon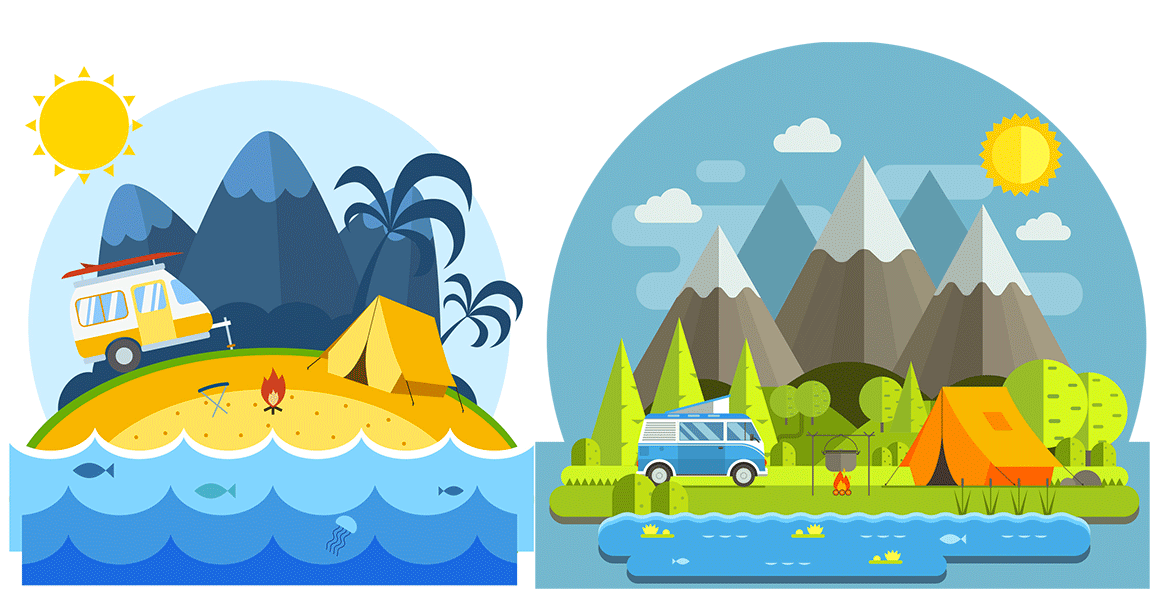 Voir le camping
You will find 5 campsites at Saint-Cyprien in Languedoc-Roussillon to spend your holidays..
For those looking for a luxury campsite, you will find 2 5 star campsite. Very sought after by holidaymakers, 1 4-star campsites with Saint-Cyprien offer a very good level of equipment and service for a controlled budget.Much appreciated by campers, 1 3-star campsites are the best value for money. If it is the beach that attracts you in Languedoc-Roussillon, you can book a rental in one of the 2 campsites at Saint-Cyprien on the seaside. The camping comparator allows you to find the best price for your outdoor holidays in Saint-Cyprien.
Here is the identity card of the 5 campsites at Saint-Cyprien by range and equipment
- 2 campsites near the sea, - 3 campsites with a water park, - 2 5-star campsites - 1 4-star campsites, - 1 3-star campsites, - 4 campsites with a pool, - 3 campsites that offer a kids club
The price of campsites at Saint-Cyprien
On the price side, a week camping in Saint-Cyprien in a 4-person mobile home will cost you on average 778€ in high season and 764€ in low season.
Here is the evolution of the average prices 764€ for a rental of a family mobile home for 7 nights on a campsite in Saint-Cyprien over the whole holiday season.
In May : 843€, In June : 764€, From 1-15 July : 1277€, From 16-31 July : 1542€, From 1-15 August : 1348€, From 16-30 August : 654€, In September : 513€.
Our camping comparator allows you to compare the prices of camping trips to Saint-Cyprien for one and two weeks. However, you can book a short camping trip at Saint-Cyprien or a weekend in low season. The average price of a week on a campsite with a swimming pool at Saint-Cyprien is 1496€ during the summer.
Choose a campsite in Saint-Cyprien : practical advice
To help you choose your campsite in or around Saint-Cyprien, we recommend that you consult the holiday notices and look at the geographical location in Languedoc-Roussillon of the campsites on the map. If you have specific questions about any of the campsites 5 at Saint-Cyprien in Languedoc-Roussillon, concerning accommodation, entertainment or rentals, ask your questions directly to the Camping Discussion Wall. If you are going with your family with children, this is the best campsite with a water area at Saint-Cyprien:
We propose here the list of campsites available at Saint-Cyprien classified by popularity. When booking your stay, please note that you can ask each campsite to Saint-Cyprien choose the location of your mobile home. If you are looking for peace and quiet in one of the 4 campsites in Saint-Cyprien, ask for accommodation away from the entertainment areas (pool, bar, restaurant...).
To make your stay easier, the campsite with the most popular Saint-Cyprien is:
Good deals and promotions on campsites at Saint-Cyprien
Finding a good plan or promotion on a campsite at Saint-Cyprien becomes easy! We update daily all the prices of mobile home rentals in Languedoc-Roussillon, furnished tents and unusual accommodation. You can find the best camping promotion every day at Saint-Cyprien. We advise you to take advantage of the last minute offers in Languedoc-Roussillon which will start from the opening of the campsites at the end of May. On the good side, look at the evolution of the prices of large capacity mobile home rentals because it is often on this type of rental that you will find an interesting discount for your holidays at Saint-Cyprien.
We therefore wish you to find the campsite of your dreams at Saint-Cyprien for your family holidays in Languedoc-Roussillon!
nouvelles-idees-destinations-autour