Camping Les Brillas
Les Moutiers en Retz
|
Loire Atlantique
|
Pays de Loire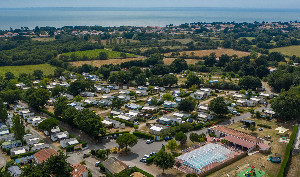 ---
---
Toeristische activiteiten Camping Les Brillas
The closest activities
 Plage du Pré-Vincent
Pays de Loire
|
Les Moutiers en Retz
|
Distance to campsite: 0.5 Km
Category: Plage Public: Tout public
 Plage de la Sennetière
Pays de Loire
|
La Bernerie-en-Retz
|
Distance to campsite: 1.8 Km
Category: Plage Public: Tout public
 Plage du Port Royal
Pays de Loire
|
La Bernerie-en-Retz
|
Distance to campsite: 2.1 Km
Category: Plage Public: Tout public
 Plage Les Carrés
Pays de Loire
|
La Bernerie-en-Retz
|
Distance to campsite: 3 Km
Category: Plage Public: Tout public
 La Grande Plage
Pays de Loire
|
La Bernerie-en-Retz
|
Distance to campsite: 3.5 Km
Category: Plage Public: Tout public
 Plage Maxence
Pays de Loire
|
La Bernerie-en-Retz
|
Distance to campsite: 4 Km
Category: Plage Public: Tout public
 Plage de Crève-Coeur
Pays de Loire
|
La Bernerie-en-Retz
|
Distance to campsite: 4.8 Km
Category: Plage Public: Tout public
 Plage de la Boutinadière
Pays de Loire
|
La Bernerie-en-Retz
|
Distance to campsite: 5 Km
Category: Plage Public: Tout public
 Plage de La Fontaine aux Bretons
Pays de Loire
|
Pornic
|
Distance to campsite: 6.7 Km
Category: Plage Public: Tout public
 Plage de La Joselière
Pays de Loire
|
Pornic
|
Distance to campsite: 7.5 Km
Category: Plage Public: Tout public
---
Description
Camping Les Brillas
Les Moutiers en Retz
|
Loire Atlantique
Address of the campsite:
Le Bois des Tréans
---
Camping Les Brillas is located 1km from the sea, 10 minutes from Pornic and close to Nantes and Saint-Nazaire. The holidays are family and close to the beaches. This campsite is a member of the Flower campsites brand.
Holidaymakers spending their stay at Les Brillas campsite will enjoy a beautiful and large outdoor heated pool. A paddling pool is located next to the large pool so that parents can let their children play in the shallow water with the mushroom shower. A playground is in the campsite, with a trampoline and an inflatable structure. The restaurant is located by the pool with its covered terrace where holidaymakers can feast on the spot or take away with the menu: grilled meats, snacks, pizzas, mussels and fries, regional specialties and from time to time themed meals . The terrace will also allow you to simply sit by the pool and enjoy a cocktail or ice cream. Nothing better to discover the Loire Atlantique than rent a bike in your campsite to go on the roads dedicated to cycling and visit this beautiful region.
The whole family can enjoy various entertainment programs in July-August with karaoke nights, lotto or poker nights, petanque tournaments, aperitif games, concerts, happy hours and even dance classes. A kid's club invites the youngest to do sports or manual activities. The children will also organize a show. A farm is located in the camp itself, and the whole family will meet cow, ducks,
sheep and other farm animals.
Les Brillas campsite is 38 minutes from Saint Nazaire, a mythical city where the Queen Mary II liner was born. Tourism enthusiasts can visit the shipyards and see an exhibition on the steamers of Saint-Nazaire. Nantes is only 25 minutes from the campsite, and the curious will not miss to visit the Place Graslin, the castle of Anne de Bretagne and other places that are the wealth of the capital of the Pays de la Loire.
Opening date : 12/05/2021
Closing date : 19/09/2021
Payment options: CB / Virement / Chèque vacances
Number of pitches: 137
---
campsites nearest to Camping Les Brillas

Camping Le Clos du Moulin
La Bernerie-en-Retz
- Pays de Loire

Camping La Plage
Les Moutiers en Retz
- Pays de Loire

Camping L'Hermitage des Dunes
Les Moutiers en Retz
- Pays de Loire

Camping Les Ecureuils
La Bernerie-en-Retz
- Pays de Loire