Camping Villaggio Holiday




---
---
Toeristische activiteiten Camping Villaggio Holiday
---
Description
Camping Villaggio Holiday
Address of the campsite:
Lungomare Zara, 235, 64022 Giulianova, Teramo, Abruzzes, Italie
---
Camping Villaggio Holiday is located by the sea in Giulianova in Abruzzo, Italy. Its quality services adapted to all the family as well as its location of choice will guarantee an exceptional stay.
Camping by the sea in Abruzzo Italy
Directly in front of Camping Villaggio Holiday, a beautiful private sandy beach will delight holidaymakers. The whole family will be able to spend whole days having fun and resting on the soft and warm sand which gives on a refreshing Adriatic sea to wish. Holidaymakers in search of idleness will have the opportunity to rent sun loungers and umbrellas that will guarantee relaxation and well-being in a privileged setting. For those who wish to enjoy the pleasures of the sea even more fully, it will be possible to rent canoes and paddle boats. Nothing like to live a dream holiday in Italy than to stay directly by the sea!
Family camping at the sea in Abruzzo with aquatic area
The whole family will be conquered by the large aquatic area that is present within Camping Villaggio Holiday. The latter offers indeed young and old to come have fun and cool off thanks to the various pools that are available. A large swimming pool for adults is present and will allow you to relax in a green setting. This large pool dedicated to relaxation has an enchanting cave from which springs a waterfall hydro-massage. A hot tub is also present for moments of pure well-being. Children and toddlers can enjoy two separate areas that will allow them to have fun like crazy with maximum security. All around the pools, Camping Villaggio Holiday has sun loungers.
Animated family camping in Abruzzo
Throughout their stay at Camping Villaggio Holiday, holidaymakers can enjoy entertainment programs tailored to all tastes. In days, sports activities are proposed and in the evening everyone will meet to enjoy shows, nightclubs and other colorful events. The presence of a mini-club will allow the youngest to meet and enjoy animations that correspond to them.
Opening date : 15/05
Closing date : 15/09
Payment options: CB
---
campsites nearest to Camping Villaggio Holiday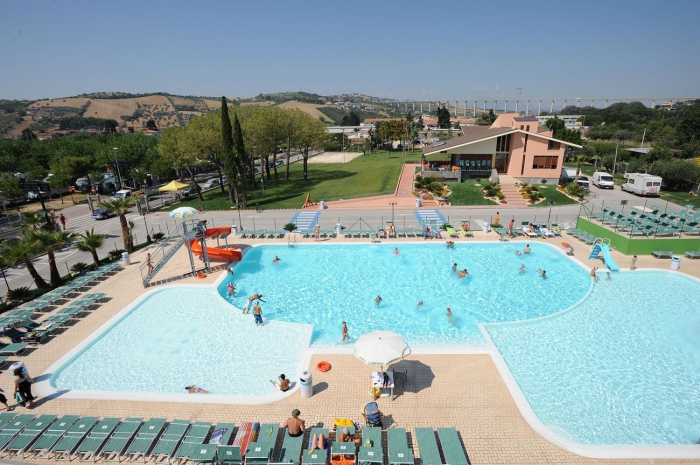 Camping Village Don Antonio
Giulianova
- Abruzzo

Camping Salinello
Tortoreto
- Abruzzo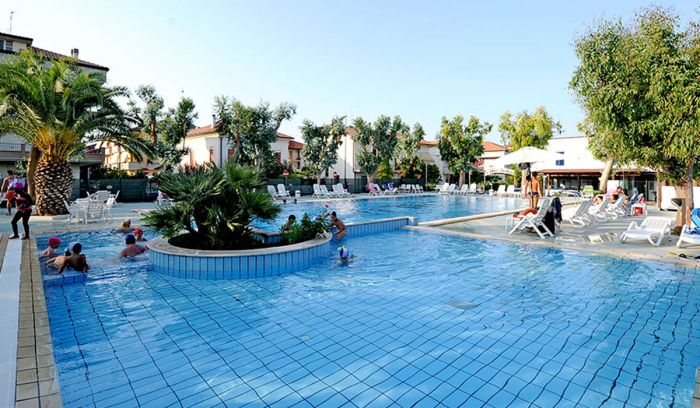 Camping Eucaliptus
Alba Adriatica
- Abruzzo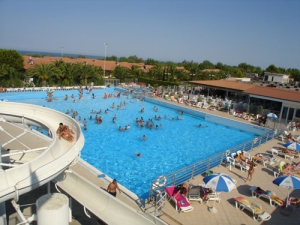 Camping Villaggio Turistico Lido d'Abruzzo
Roseto degli Abruzzi
- Abruzzo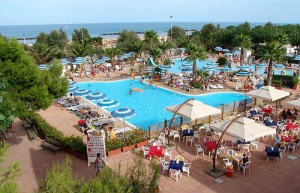 Camping Village Rivanuova
Martinsicuro
- Abruzzo